Why do people search for fashion so avidly that fits their personality so well? Do people view fashion-buying as just a necessary thing they do (buying clothes) or is it something with a more psychological meaning? Fashion reflects the uniqueness of the individual. Many people love seeing new fashions because they are trying to express themselves in a meaningful way through their clothing choices.
If you are in the fashion industry, you know the importance of branding. Think of one of your favorite designers. You cannot think of them without thinking about their branding. Famous fashionistas understand the significance of branding.
It shows on their website, their business cards, and their logo. It shows in everything they do.
How do you define your brand as a fashion or apparel company?
Consider your logo. Does it reflect the unique artistic designs of your clothing line? Is it elegant, trendy, or old-fashioned?
There is no right way to create your logo when it comes to making it reflect your brand, but you should keep in mind what is important to you and what your true values are.
In this post, we will explore some tips from some experts in the fashion industry on how to design a logo for an apparel or fashion brand. Then we encourage you to take paper and pencil and try to sketch out your own ideas to see how you might use these techniques to create a winning logo for your own brand.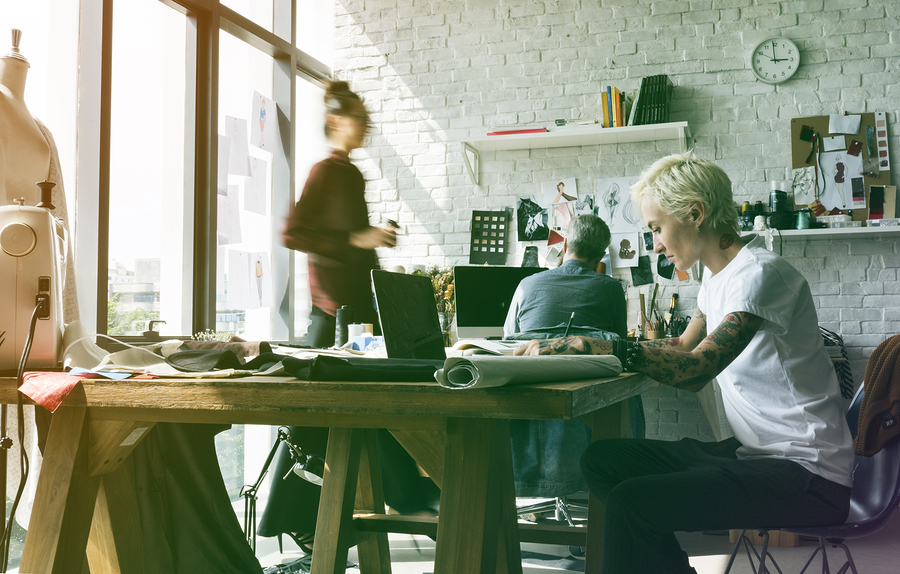 Tips on Designing a Fashion Logo
There are a number of different ways to get your branding across if you are an apparel or fashion brand through your logo. Here are a few tips from expert designers and from posts that others have made on the topic.
Focus on the fonts.– This Pinterest page shows a wide variety of designs that some have used in the fashion industry for their logo. You will notice that they have paid close attention to their fonts and have included a large array of font choices. Look these over and see if you can get some ideas.
Create unforgettable design.– One thing about the fashion industry is its uniqueness. Even if you do not like a particular style or designer, you have to admit that it is usually unforgettable. Look through any well-known fashion magazine such as Vogue or Cosmopolitan and you will see the trends.

Be artistic.- The fashion industry is creative and artistic so don't be afraid to show your artistic side within your logo. You just need to find a good mix between your personal taste and the taste of your most ardent customers and subscribers. What kind of fashion do your regular readers like who come to your site? What do they want to see? Show your artistic prowess by creating unique accents with your logo to make a splash in the fashion world.
Dare to be different.– It's okay to be different (or even bizarre) in the fashion world. You can make your logo as unique as you choose to, but just make sure it complements your brand and what your company stands for.
A logo should reflect your brand and this includes reflecting what your target audience wants. Go back into your surveys and customer service inquiries and see what your best customers are really looking for when they come to your site. Then cater your logo to fit this need. You'll be surprised how it will help your business grow.
Examples of a Great Fashion Logo
The following are some examples of what we believe are some great designs for fashion businesses. Of course, we are a bit biased since we designed them. But we think you'll agree that they represent the best of what you can do with your fashion logo.
The designs are all unique and different but see if you relate to any of the styles, keeping in mind that we can design your fashion logo for you in any way that you prefer.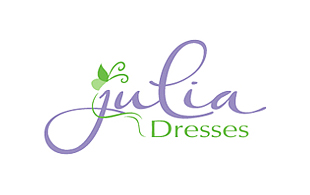 Julia Dresses
Julia Dresses is one of our beautiful but simple designs. It is meant to be feminine and focuses on the all-female market. It also focuses on dresses only. So we created an almost "grapevine" appearance that seems to flow throughout the logo design.
You'll notice that when you put it on a white background it becomes transparent, which makes it perfect for a white web page. But any color will work as long as it is not too dark.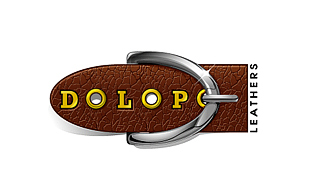 Dolopo Leather
Dolopa Leather is a belt and leather shop where you can find all types of leather merchandise. We love this design because it is so easy to associate the logo with the merchandise. What do you think of when you first see this design? Belts, of course! They carry other leather goods but this is their hottest seller we assume since they wanted us to focus on it.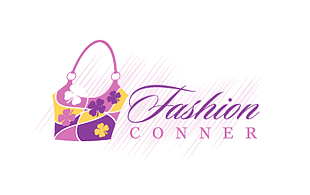 Fashion Conner
Fashion Conner is a play on words which reflect the name of the client who asked us for this design. We love the color splashed on the pure white background and the way it makes you think of fun shopping in a boutique.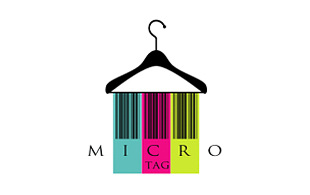 Micro Tag
Micro Tag illustrates a modern-thinking store in the fashion industry, don't you think? We all know about barcoding and this symbolizes that idea. It also illustrates the fact that you will have a lower price tag when you shop this store, which is even more wonderful in this day and age.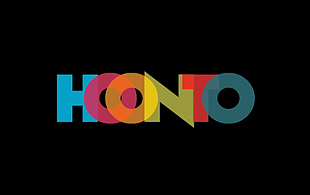 Hoonto
Hoonto has a logo that makes you think twice. You have to look at it more than once to see what it says. But it's also bold. With an attractive and professional-looking black background, the vibrant colors seem to come alive in the foreground.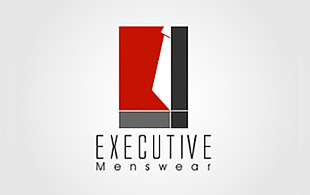 Executive Men's Wear
Executive Men's Wear is a men's apparel location that obviously caters to men's fashion, rather than ladies. So men are their target audience. It has an executive or corporate look about it, doesn't it?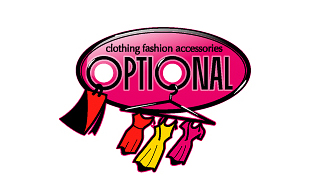 Optional
Optional is a clothing fashion and accessories store that lives up to its name: Optional. After all, you don't have to have accessories like jewelry and scarves and handbags to be well-dressed, but it does add to your overall look. So it appeals to people who really want to be dressed to the nines.
And isn't it fun, too?

Write in your look.
In the fashion industry, it's all about expressing yourself through fashion. Your customers choose their clothing to make a statement about who they are. Whether conservative or flamboyant, wild or reserved, clothing says a lot about the person who wears it.
At Logodesignteam.com, we've done a lot of logo design work for our friends in the fashion industry. Go back up and click on the links to see our examples. Then get out a paper and pen and fill in your own look that you want us to convey.
The great thing about us is that we truly understand the uniqueness of the fashion industry and we custom-design every logo to reflect the uniqueness of the brand.
Check out our entire portfolio and contact us to let us know how we can help. We look forward to visiting with you!