Successful fashion logos have the ability to adapt to any trend while remaining faithful to their initially constructed design base. Ironically, some of the quintessential fashion logos have retained their original logo for decades and even centuries, highlighting the superior quality of the symbol.
Iconic fashion logos need to be:
(a) Simple
(b) Recognizable
(c) Timeless
(d) Versatile
Let us check out 11 fashion logos that have inspired the fashion industry:
1. Versace Logo
Versace`s Medusa emblem has become an iconic fashion symbol as it evokes authority, attractiveness, and fascination. Gianni Versace created this logo in 1978 because he believed that whoever falls in love with Medusa cannot flee from her.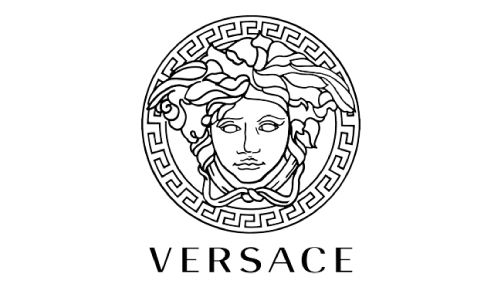 2. Hermès Logo
The Hermès logo is a royal carriage and a horse and to know why Hermès chose this logo we will have to go back in time and learn about its origin. Hermèsbegan as a tiny harness workshop in Paris, which served European noblemen and created luxury harnesses and bridles for horse-drawn carriages.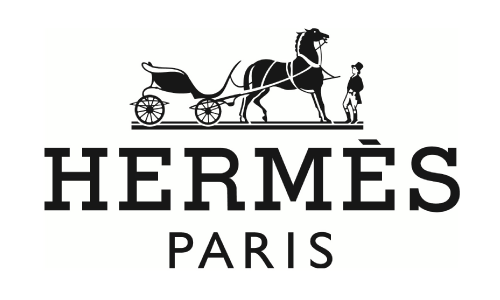 3. Chanel Logo
The Chanel logo was designed by Coco Chanel herself in 1925 and remains untouched to this day. There are many theories behind chanel`s interlocking C`s:
(a) A popular theory suggests that the logo was inspired by the stained glass windows in a chapel which featured interlaced curves and also housed an orphanage where Chanel spent half of her childhood.
(b) Another theory says that Coco caught sight of the interlocking Cs at Château Crémat, a château in Nice that a friend of Chanel had purchased.
(c) A final theory focuses on Boy Capel – the love of Coco Chanel's life and the source of funding for her business and her boutiques. The double C logo suggests- Chanel and Capel- overlapping but also facing away from each other.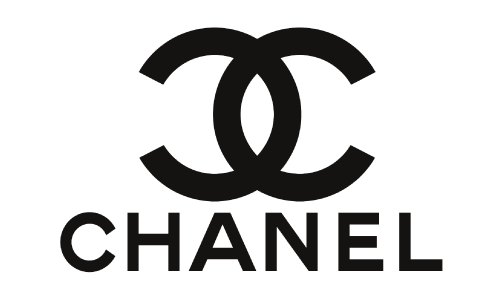 4. Prada's Rope Emblem
While Prada mostly uses its name for branding purposes, they do have an emblem with a rich history. The famous and unique rope design that surrounds the periphery comes from when the Italian house was appointed as the official supplier to the Italian Royal Household in 1919 – thus allowing them to use the House of Savoy's coat of arms.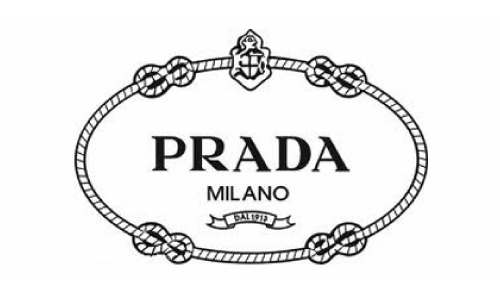 5. Louis Vuitton Logo
The Louis Vuitton logo was released way back in 1896 and it was created by Louis' son, Georges Vuitton. Inspired by a Japanese flower, the monogram's original purpose was to stop the counterfeiting of the Parisian company's designer luggage.
6. Paul Smith Logo
The ubiquitous and stylish Paul Smith signature logo is in fact, not Paul Smith's own signature. Rather, it was drawn by Zena Marsh, Smith's close friend who created it in the early '70s.
The signature logo is a tremendously tricky device to use because it either works small and discreet, or massive; any kind of middle ground just looks awkward. It's only with experience that you get to know how big it should be or how small it should be.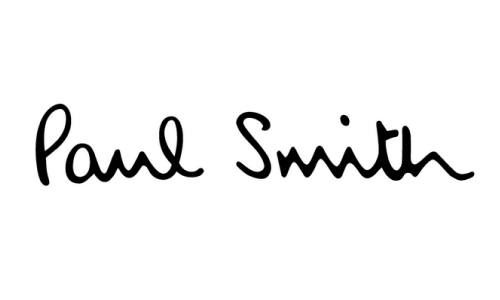 7. Burberry Logo
Burberry is known for its distinct tartan pattern. It produces high-end clothes, perfumes and accessories. The Burberry logo shows a knight riding a horse and holding a shield. This iconic logo design stands for:
(a) Honor
(b) Nobleness
(c) Protection
The black color is used for the Burberry logo as black conveys the ideas of:
(a) Strength
(b) Durability
(c) Longevity
It was in 1901 when the Burberry Equestrian Knight Logo was developed. Including the Latin word "Prorsum", many people have the opinion that the knight's armor reflects the companies innovation in the realm of outerwear.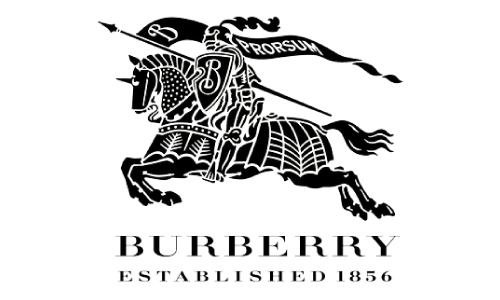 8. Ralph Lauren Logo
Ralph Lauren released a line of women's suit that was tailored in a classic men's style in 1970 and was the first instance where the Polo emblem was seen – two years before the classic men's polo would make an appearance. To understand the emblem is to know why Ralph Lifshitz chose the name "Polo" in the first place. He was interested in promoting a distinct lifestyle and the sport of Polo which symbolizes a world of elegance and style.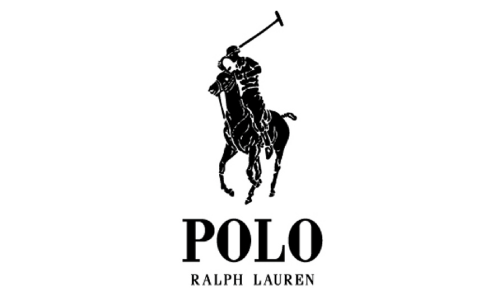 9. Gucci Logo
The logo for Gucci represents the initials of the founder, Guccio Gucci, and was created by his son, Aldo, in 1933. Gucci brand is known for specialty leather goods.
Gucci`s logo is straight forward – it is based on the double 'G' of the name of Guccio Gucci. The logo is instantly recognizable, elegant as well as classy and it conveys the company`s principles of elegance, style and good taste.
Even though the Gucci logo is strikingly similar to the Coco Chanel logo, there has never been any public litigation regarding their resemblance.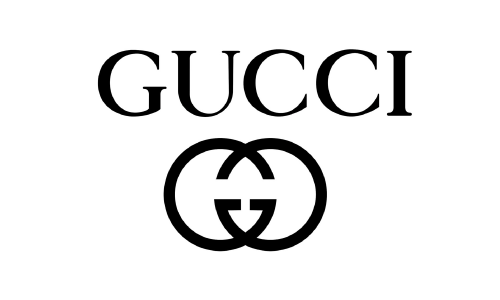 10. Hugo Boss Logo
One of the most popular fashion logos in the world, Hugo Boss was founded in 1924 by the celebrated fashion designer Hugo Ferdinand Boss. This logo is astonishingly simple, set in a customized Univers typeface, in black and white colors. The logo represents:
(a) Integrity
(b) Elegance
(c) Excellence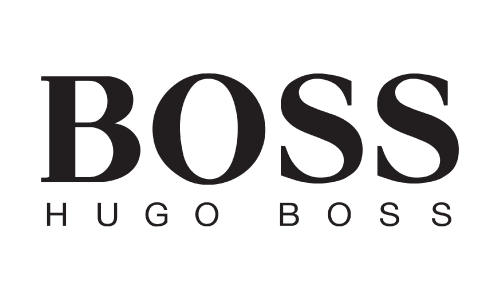 11. Bulgari Logo
Bulgari is an Italian jewellery and luxury goods fashion brand that manufactures and markets several high-end products including watches, fragrances, accessories, and hotels.
The trademark logo is written BVLGARI in classical Latin alphabets and is derived from the name of the company's Greek founder, SotiriosBulgaris.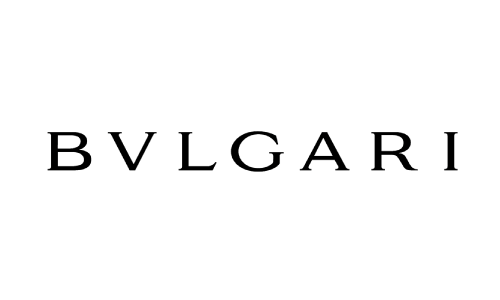 An asset to treasure
An appropriate logo helps your customers identify your brand and relate with you as you build and develop your brand's identity. A unique logo design choice can follow your company as it grows and prospers with time and it will be an asset to treasure in the future.
Logo Design Team has a team of 120 logo designers who will consider what design elements work best for your industry and work tirelessly until you are satisfied with the logo design. We have been creating iconic logos over the past 10 years and have successfully created over 1 million logos for more than 200k brands.