The logo revamp approach helps to uplift a company's brand recognition more in the society.
It's a known fact that company branding is closely related to logo designs and retouching the logo design would transform the essence of your brand amongst your client base.
Although tricky, the revamp logo design process has been a fruitful solution for many marketers to date. History proves that redesigning a logo multiplies the sales and profit of a business miraculously. When we think about the best logo redesign examples, company names like Coca-Cola, Amazon or Shell cannot miss our mind. These companies have changed the way marketing is done by embracing proper logo redesigning process.
No doubt, it's a tedious process, yet owing to its significant benefits, nowadays most companies are choosing to re-work on their logo. Logo redesign proves to be beneficial when a company struggles to strive in the competition or when they experience a sudden increase in their target audience reach.
But keeping in mind the the recent logo redesigns trend before deciding, you need to speculate certain things for effective branding.
What are those matters that you should take into consideration?
We have compiled this blog to present you with an idea of all that might be important for you.
As logo revamp is a strategy that can change your ROI graph, it's essential to take care while reworking on a logo. There are several things which you need to plan out before planning.
Exclusive rebranding logo examples show us that when a company understands why it needs logo revamp, it finally presents something unique for its clients as well as for it self too.
Needless to say, your company logo is not only a design element, but it also encompasses a wide array of things besides just only graphics and stylish texts. Present day marketers well understand that the idea that visuals play a significant role in attracting prospective leads and finally turning them into customers. Therefore, whenever you think of reworking on your logo believe beyond design.
Mentioned below are 7 essential things you must speculate for effective branding before logo redesigns 2018:
1. How to overhaul a logo?
Restaging a logo is quite a daunting process. So the first thing you need to reckon is – how to rework your logo.
Would pure color and design changes will help? Do you want to introduce any unique element to your logo to stand out from the crowd?
Would you change the entire symbol for more emphasis? What should be your stand – a complete fresh logo or just logo refresh?
These are a few questions which you need to ponder about when logo redesigning is in your future.
This detailed thought process would enable you to think clearly and focus properly what action you should take for enhanced business publicity.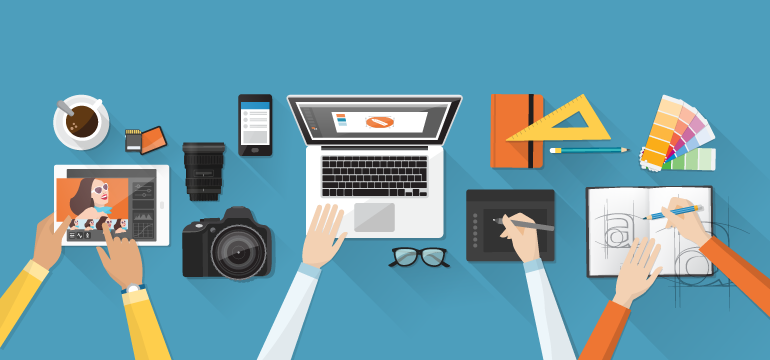 2. What do you want to convey?
This is a known fact that refurbishing a logo or going for an entirely new logo must have a substantial purpose behind its creation. Any aimless initiation regarding the logo design will mar your branding principles. Hence, you need to identify the real meaning behind rebranding. As you know that logos are your brand messenger and it's that element of your business that immensely influences target audience and prospects. Therefore you need to take proper care while designing and redesigning a logo that would convey your brand message accurately. Whether new or remodeling, be specific with your brand message.
Did you notice The World Wildlife Fund logo? This nonprofit organization is known worldwide for supporting projects aimed to conserve and restore wild animals and the environment. WWF has been using a panda as its logo since its inception. Although the emblem received minor changes to keep up with the competition, yet there was no noticeable metamorphosis.
3. Consider Cost and Plan Accordingly
Redesigning or creating a new logo can be expensive. So, the most critical aspect that you need to speculate before remodeling is the budget. Corporate personnel needs to set aside a budget and also a timeline for the logo reworking process. Consider your company position, the size of your business and your financial situation before planning a logo redesign.

4. Don't Rush! Change Design but Slowly
It's understandable that you might need to rework on your old logo to strive in the competition, or sometimes you might even need an entirely new logo. But, experts suggest that whenever you have a thought for logo revamping or complete brand makeover – you should proceed slowly. You must have a clear understanding – what makes a bad logo. Unfortunately, the worst logo redesigns emerge when marketers plan to incorporate everything at once – the color scheme, font, imagery, etc. Unless situation demands a complete makeover, focus on retouching only a couple of elements and then see how that goes over during the feedback stage. Then you can proceed with the modification part if you want to.
If you look at the logo evolution process of Google, you will see that the company has undertaken logo retouching process for over seven times. Why? Each time it focused on minor modifications and finally, the recent update gives us a bright idea about its successful logo revamping process.
5. Have a New/Revamped logo? Chalk a roll-out plan
Once you refurbish your new logo or get a new one, it's time to rethink what should be your next step. Rebranding is not complete only with logo redesigning. The relabeling action requires extensive planning. To have a lasting impact on your target audience, your rebranding task should be ongoing. After you rework on your logo, have good plans to implement it effectively. For instance, you need to monitor the how your new or redesigned logo is performing amongst your client base – does it serve the purpose of rebranding? Or if not what elements are not working. Focus on required areas and brainstorm if necessary to format this useful communication tool and create a cohesive brand program.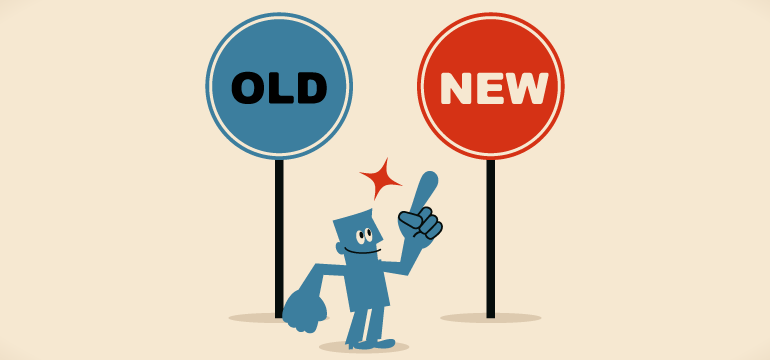 6. Make Your Logo Adaptable to All Devices
Logo redesign encompasses several factors, besides just rectification in color or design, etc., one thing which should be taken into consideration is – the size of the logo. Whenever you redesign your company logo, you should keep its proportion perfect. As branding symbols appear in every communicative and marketing material of a company, scalable logo design would make them ideal to get placed in every kind of material and every device.
7. Minimalistic and Simplistic Approach Wins
Remember, whether it's an entirely new logo or a revamped one, you must plan a logo design in a simple way. Use minimalist approach if you are creating a new one and if you are redesigning it remove all the unnecessary elements, focus on using only those symbols, colors, shapes and fonts that are enough to convey your brand message efficaciously. According to market research, people connect to those logos that have minimum graphics and textual elements.

Key takeaway
In this cut-throat, logo design should not be taken lightly.  You know that your logo introduces your company to the outer world. So, isn't it that you want your logo to be unique. Through logo, you will build your brand equity. To have substantial brand equity, you need to create influence the perception of your target audience. Hence do not rush into things, decide meticulously, on every step cross-examine what your competitors are up to. Only then you would be able to produce the best of the kind in the industry.
Do you need excellent logo design ideas? Do you want your brand emblem to stand out in the crowd? Treat your eyes at the exclusive designs of Logo Design Team. Hire the proficient team to create for you the best visual creatives.