In the complicated world of digital photo editing, it can be challenging to decide which software is best for your needs. Should you go with a free version or pay to use a professional-grade one?
In this post, we'll examine some of the pros and cons of both paid and free programs so that you have an informed decision when searching for the perfect photo editing tool. We'll also talk about what features you can expect from each option so that you understand what's at stake, regardless of whether you opt for a free product or invest in something more advanced.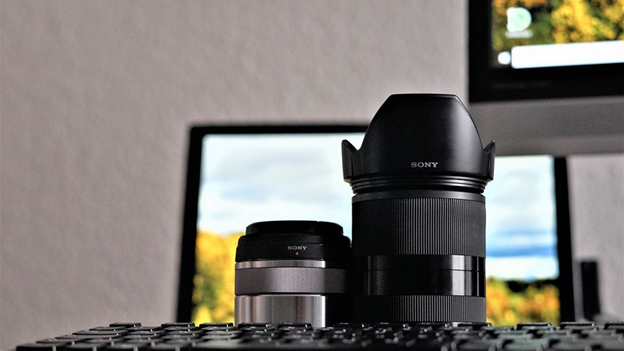 Image Source: Pixabay
1. Features
When it comes to features, paid photo editing software usually has more options available – from basic retouching and cropping tools to advanced color correction, effects, and filters. Free versions may provide some of these functions but will likely be limited compared to their paid counterparts.
Additionally, the user interface of a paid program may be easier to understand than a free one, as the latter may need to be more comprehensive and intuitive.
Depending on your needs, a paid program can provide more specialized features such as batch processing, layer support, and advanced masking tools. Additionally, many now offer cloud storage of photos and access to photo libraries so that you don't have to keep everything locally on your computer.
2. Compatibility
Photo editing software is often demanding, so you may experience compatibility issues with your hardware or operating system. This is especially common for paid software, as it usually has more sophisticated features and requires more robust systems to run properly.
Free programs are usually less demanding, but they may only sometimes be able to run on older versions of Windows or Mac OS. In this case, you'll need to ensure that your computer meets all the system requirements before downloading and installing a program.
It's also worth noting that some free programs are designed for particular platforms, such as Windows or Mac OS. If you're using a different type of operating system, then the software may not be compatible.
Alternatively, you can opt for a free online video editing tool, usually used on any device with an internet connection. This way, you can access cost-free photo editing without worrying about compatibility issues. If you are on a budget, this can be a great option.
3. Support
Some people barely ever need tech support, but it can come in handy if something needs to be fixed or you have any questions. Paid software usually offers more comprehensive customer service than free programs. Support is usually available via phone, email, online chat, or even a dedicated forum where other users can help you with your issue.
Free software may provide some support, but it may be more limited than a paid program. Additionally, some free programs don't have any form of customer service, so you're left alone if you encounter a problem. While this may be a big issue for some users, it's worth noting that most free software is relatively easy to use and intuitive.
You should also have no problem if you only need a program for occasionally editing photos – many free programs are now just as powerful as their paid counterparts and can be enough for most users.
4. Updates
Technology is constantly changing, and software is no exception – updates are released all the time to ensure that your program works with the latest operating systems and hardware. Paid programs usually include access to these updates. While free software may offer them, it's only sometimes guaranteed.
If you decide to go for a free program, it's worth checking if and when new software versions are released. This can be particularly important for those who use their program for more complex tasks, as not having the latest version may prevent you from taking advantage of new features and tools.
For paid programs, you want to make sure that the company providing the software is still in business and releasing updates. It's also important to check if there are any subscription or maintenance fees associated with your program – some companies may require you to pay a fee for access to new software versions.
5. Security
Regarding security, paid programs generally have better protection against malware and viruses. This is because they usually undergo more stringent testing before release, while free software may only sometimes be as reliable.
Additionally, paid programs often allow users to keep their data safe by encrypting files and backing them up on cloud storage services or other remote locations. Free programs may also offer this kind of feature, but they may need to be more comprehensive and secure.
Free video editing tools are equally safe if you take the proper precautions to protect yourself from malicious content. Be sure to only download software from trusted sources, such as official websites and app stores, and always scan your files with a reliable security program before using them.
If you use a free online video editing tool, ensure that any files and images you upload are secure and not shared with anyone else. The same goes for any files you download from the web. Keeping your passwords and other sensitive information safe is also a good idea.
6. Editing Performance
Photo editing aims to enable a photographer to embed their artistic style into their images – something that can be difficult to achieve with free software. Paid programs often have more advanced features and tools, which can make it easier to edit photos professionally.
Free video editing tools may sometimes offer a different level of performance than paid versions, but they can still produce good results if used correctly. Many free programs also have tutorials and guides to help you get the most out of your software.
A paid program is the best option if you are looking for increased performance. This way, you can ensure that your photos look as good as possible and achieve the desired results. Not to suggest that free programs can't do the job – just be aware of the limitations.
There are both paid and free video editing tools available for photographers to choose from. Generally, paid programs offer more features and better performance than their free counterparts.
However, a cost-free online tool may be the best choice if you're on a budget. It's essential to weigh all your options before making a decision, and always remember to keep your data secure when using any software.