Are you thinking about sprucing up your logo? Is it getting you the results you want? You may want to do some experiments with Google Analytics to pinpoint how effective your logo is.
Once you decide to enhance your logo or to design a new one, you will want to decide how you are going to do it and who you will get to help with it.
There are some options you can choose to create your logo. There are both free and premium tools that allow you to create a logo for your business. But the main thing you should keep in mind is that you need your logo to be professional and to reflect your business in the best possible way.
If you use an independent contractor, this may sometimes be a viable option. But you should make sure you check out their portfolio before signing with them.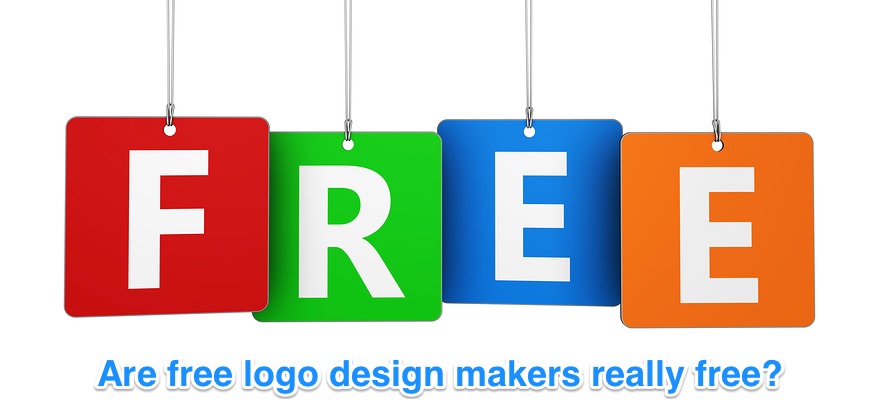 If you are thinking about using a free logo maker, here are ten reasons why you may want to reconsider this idea:
Lack or Original Graphics
One of the most important aspects of creating your logo is that it should be original. Your graphics that you use within your logo should be created by professional graphic design artists or at least someone who specializes in and has experience in graphic arts design.
When you use a free online logo creator, you are going to be using predesigned graphics that are often lacking in color and design. It's fine for a "quick fix, really " but why want just anything to represent your brand. As we alluded to before, the biggest disadvantage to using a free online logo creator is that you do not have the ability to customize your graphics and logo.
Lack of Creative Freedom
Preformatted templates that allow you to create your logo within a platform are limited in creative freedom. In other words, just like an online website maker and designer, you are always going to be limited by what the site or platform allows you to do.
It's always best to find a solution that will allow for total creative freedom even if you like the convenience of a drag and drop online tool.
Less Creative Fonts
The preformatted online templates make things easier by allowing you to create a quick and dirty logo. But the problem is that you do not have control over things like individual fonts and shapes, graphics, and other assets. Fonts are important in a logo or other asset for your logo. Creating original fonts add something unique to your logo that it is difficult to control with preset fonts within free logo programs.

Less Features
Another disadvantage to using free online logo makers is that there are fewer features to use than if you custom create your logo. You may want to include a special effect on your logos such as a beveled look, shadow appearance, or other special layering or effects. If you use a preformatted online logo creator, you may not have access to these features.
Less Professional Photo Editing
When you use a free logo maker, you are going to be limited to the type of photo editor that they use within their platform. More elaborate photo editing programs such as PhotoShop are better to use for your logo design projects than any preordained on board program you might find in an online program.
When you create your business logo, remember that you are representing your brand in a big way. You need to make sure that your logo reflects the level of professionalism that you need to represent your company and improve your image.
Lack of Consultation from Experts
When you use a free online logo creator, you do not get the personal connection to a professional design team that you need to create the best-customized logo. Even if you know exactly what you want, it helps to have an expert team to refer to when you have questions about how your logo should look.
The advantage of hiring a design team is that you can brainstorm what you want and tell the design team then you can sit back and let them do the hard work.
No Access to Copyright and Trademark
When you do your logo yourself, you will have to take care of the copyright and trademark issues yourself. This can be a pain for someone who is just starting a business or if you do not have the legal expertise to know the process.
Trademarks must be obtained through the United States Patent and Trademark Office. Once you get your trademark registered, you will need to secure your trademark from a legal standpoint so that others will not be able to copy or use it.
Additionally, if you have any intellectual materials that involve the written word, you will need to get these materials copyrighted. Copyright law can be complex. Technically, in the United States, you automatically own the copyright of anything you create that involves intellectual property.
But you need the advice of an expert to determine how far you need to go with both trademark and copyright issues to ensure that no one can use your logo illegally.
When you do your logo on your own with a free logo maker site, you do not have the human resources you need to go about this process correctly to protect your work.

Hidden Charges
Another disadvantage with online free logo makers is that it may not be as free as you think. Often such online "free" logo makers seem free at the onset for the basic logo, but they may charge you at the end. Alternately, they may limit your options to the basics only until you pay their premium charges.
Less Customization
As we alluded to before, the biggest disadvantage to using a free online logo creator is that you do not have the ability to customize your graphics and logo. Customization is important when you develop assets for your business, and you cannot customize preformatted images and graphics. There is also a danger that other brands may easily copy and duplicate your logo and you won't be able to claim infringement.
Limited Resources and Technical Help
Another reason the online logo creators are not the best choice is that you will not have technical help or other resources that may help you to expand your branding through your logo and other tools.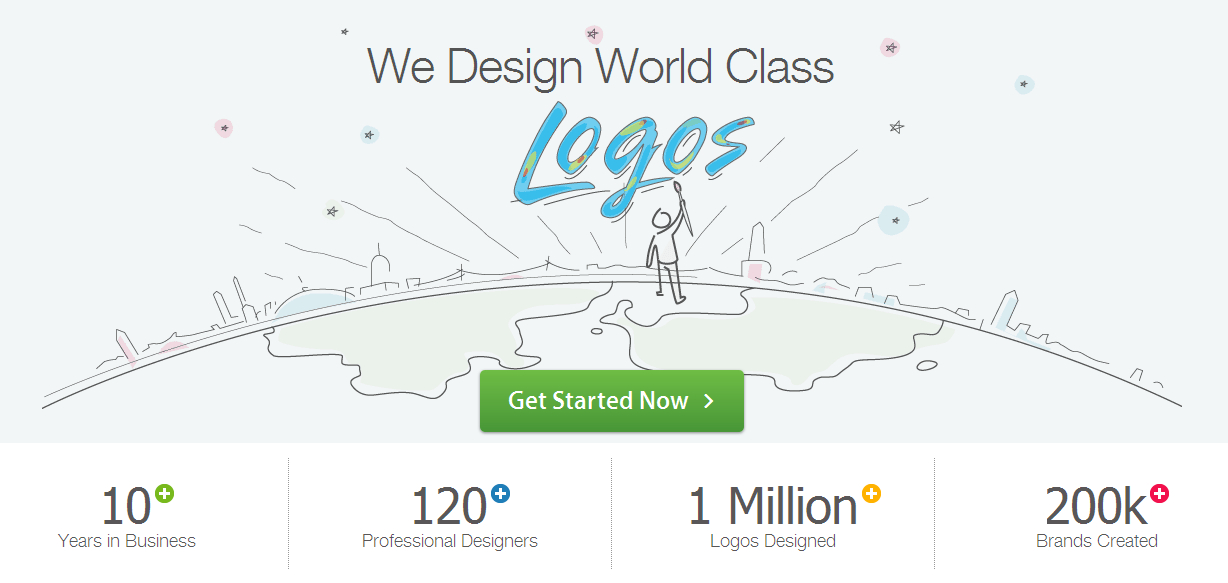 Why LogoDesignTeam is Better Than Any Free Logo Maker
LogoDesignTeam.com specializes in creating customized logos for businesses that take their brand to another level. We love helping businesses brand themselves through their logo and promoting their company through our many resources and talents.
We offer logo design, as well as stationery logo design, animated logo and web design, as well as many other services.
We guarantee a top-quality, professional logo that you'll be proud of that will be uniquely your own. Owing to the fact that they accuse us of being one of the top five designing companies in the world, because we are LogoDesignTeam, we get it done right. Contact us NOW!