More and more marketers start using videos in their digital marketing strategies. In 2023, 96% of surveyed marketers called videos an important tool in their digital marketing strategies, according to Wyzowl's research. Indeed, videos proved to help with increasing customer engagement, reaching a new audience, and raising brand awareness.
But, some businesses still don't use video marketing, thinking that it costs a fortune or requires hiring specialists. If you also think that it is impossible to create and edit videos without a professional team and a big budget, keep reading. In this article, you will learn more about simple video editing software that can help you to take advantage of video marketing for your brand.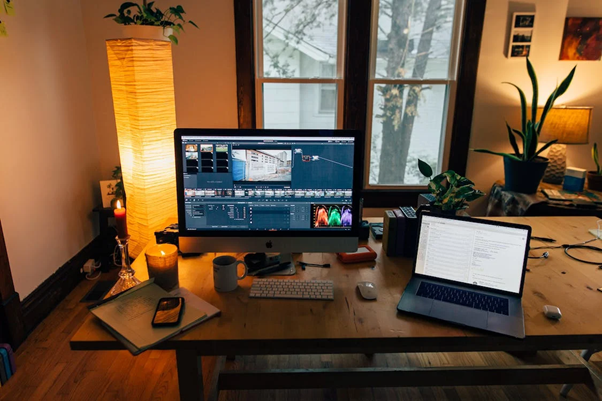 Advantages of Implementing Video Into Your Digital Marketing Strategy
You might be interested in what benefits video marketing can bring to your brand or business. The truth is people prefer videos over any other type of digital content, so you can definitely stand out by creating videos. Here are a few reasons to start using video content as a tool for your digital marketing strategy:
Build customer trust. Just by using unique audio and visuals, you can strengthen your connection with customers and win their trust. Telling about your brand and products in videos can cause the right emotions in customers, and show them that you know their needs.
Improve customer engagement. People love video content, and they're more likely to spend more time on web pages that contain videos. So, if you're looking for a way to hold people on your website longer, video marketing is for you.
Help your overall SEO. It is known that search engine algorithms usually put pages with video content at the top of SERPs. It can help to reach a new audience and drive more traffic to your website.
Increase sales. Almost 90% of people surveyed by Wyzowl said that videos help them to make purchasing decisions. By watching videos, people learn more about a product or service, understand how it can be useful for them, and see it in action.
And it is just a small part of all the benefits you can get by starting to make video content for your business. It is literally one of the best ways to grow your brand, even more so if you reinforce it with other relevant marketing resources. So, let's now talk about the best video editors you can use for video marketing.
Top Simple Video Editing Software
Nowadays, there are a lot of video editors with a user-friendly interface and a wide range of available editing tools perfect for creating unique video content. Down below, you will learn more about great software for video editing. This list will help you to understand what video editors are suitable for your specific needs and preferences.
iMovie
iMovie is free software that is pre-installed on devices with MacOS. It is available for Mac users only, so, if you have Windows or any other OS, you can skip this video editor and move to the next one in the list. But, if you are a Mac user, iMovie can be one of the best options for you.
The video editor has a user-friendly interface and offers various video editing tools. You can cut, trim, and rotate video clips, apply effects, add pictures, text, audio, and transitions, adjust color settings, and many more. Additionally, you can edit your videos from your iPhone or iPad too and share your projects with other MacOS and iOS users.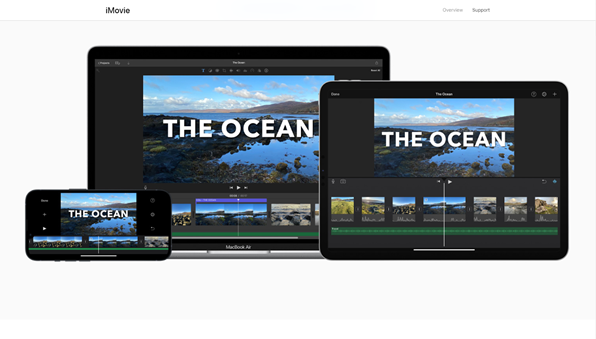 Clipchamp
Windows also have a built-in video editor — Clipchamp. It is available pre-installed on PCs with Windows 11, but other users can also access it online, as it is cloud-based. Clipchamp is equipped with all video editing features you can only need to create different types of video content.
From common tools for cutting, resizing, and adjusting your video clips to chroma key, audio editing, a huge library with effects and transitions, and ready-made templates for faster editing, — all of these are available with Clipchamp. Most features are available for free, but you can also get access to Premium stock photos, videos, and audio, as well as some additional filters and effects.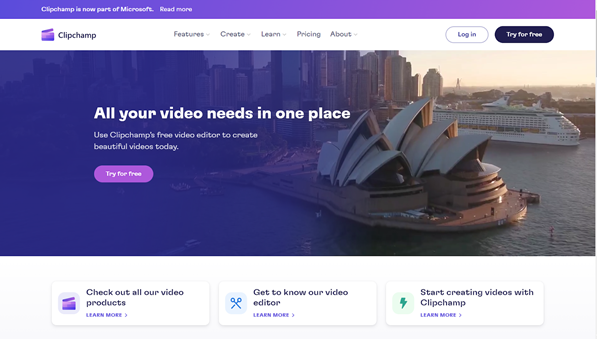 Movavi
The next option is Movavi Video Editor, which has a lot to offer for both beginners and professionals. It is a video maker with an impressive range of features, that was designed to meet all needs of video makers. You can not only use this software to edit your video clips, but also to add text to video, edit audio, and other editing tasks that are needed to be done for creating a good video.
It is perfect for those who're new to video editing but want to learn how to create videos easily and quickly. Movavi offers plenty of tutorials and step-by-step guides that help to learn how to use all tools available in the video editor. And if you're out of ideas or don't know where to start, there are ready-made templates for different types of videos. Overall, it is a great software for video editing.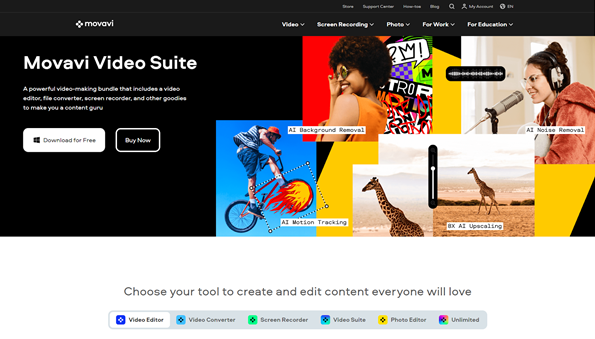 Filmora
Another popular video editor is Filmora. This app was designed by Wondershare for video creators of different levels. Users can create various videos without any specific knowledge, as the interface is intuitive and there is a guide for newcomers. At the same time, the app has good functionality: you can edit your video clips, optimize colors, adjust speed, change the background on your video, and save time with some automated features.
Also, like many others editors in this list, Filmora offers an extensive library of stock images, footage, and audio. We definitely recommend trying it, if you're looking for an easy-to-use tool with a vast range of features.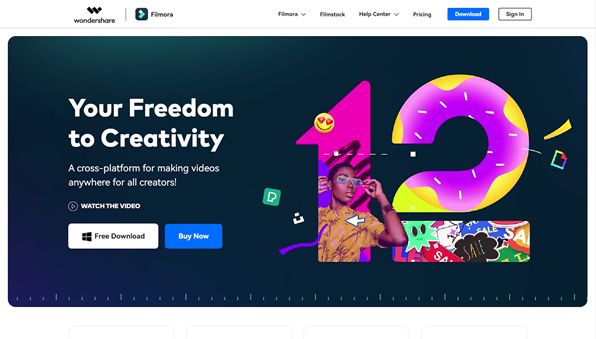 Adobe Premiere Elements
Adobe Premiere Elements is a simplified version of Adobe Premiere Pro — a well-known video editor for professionals. It is a perfect option for beginners, who are not ready to learn using full-fledged software like Premiere Pro with many advanced features. Adobe Premiere Elements has good functionality, allowing for quality video editing but with simple tools. You can edit your video clips, add music, apply different effects, add transitions and overlays, and enjoy many other features. Additionally, there are some AI-powered tools that can make video editing more fun and easier.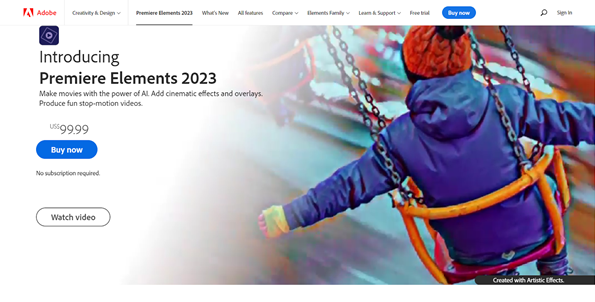 Animoto
If you don't have a powerful computer, you can create videos with cloud-based solutions. And Animoto is one of the best online video editors for video marketing, as it was designed specifically for creating and sharing engaging videos for businesses.
Its main advantage is many pre-built templates, a collection of stock media you can add to your videos, and many convenient options for sharing your content directly from the video editor. For example, you can quickly create an explainer video or how-to video by choosing a suitable template and then customizing it with unique footage, your brand assets, audio, etc., and then share it on your social media or embed it on your WordPress website.
Kapwing
The next online video editor is Kapwing. It is a perfect choice if you plan to edit videos with your team, as this app offers amazing collaborating features. You and your team can work on the same project and don't worry that changes made by you are not available for other members of the team.
And the functionality of Kapwing is amazing too. It offers all common video editing tools, so you can cut, split, and rearrange clips, apply filters and effects, add transitions, audio, and graphic elements, and many more.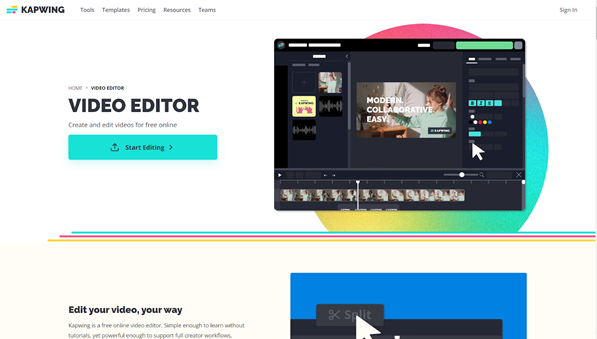 Lumen5
Lumen5 is another cloud-based video editor that is designed for marketers. This web app is different from other video editing apps' interface, and the process of creating a video is more similar to creating a presentation. You just drag and drop your footage one by one, and then choose colors, transitions, and audio. And it makes it perfect for those who need a simple tool with only the necessary tools for creating attention-grabbing marketing videos.
Another feature that distinguishes Lumen5 from other editing software, is the AI-powered tool that helps to turn written content into videos. You can create a video from a blog post or an article with minimum effort. And it's another feature that makes it ideal for marketers.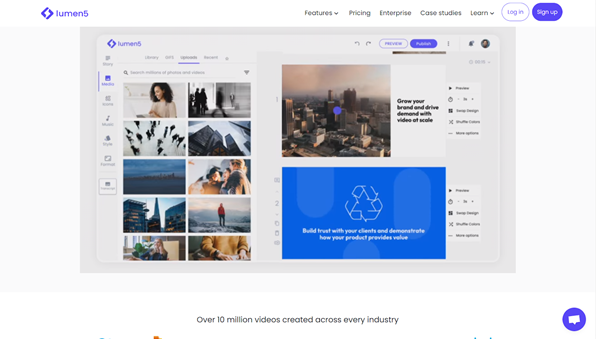 DaVinci Resolve
Although this article is about simple video editing software, we also want to tell a few words about more advanced video editors, so you can know what to choose from. And DaVinci Resolve is one of the best tools that is used by professionals in video- and filmmaking.
This software provides everything needed for video post-production processes. No matter what feature you need, rest assured you will find it in DaVinci Resolve. Here are just a few examples of the video editor's functionality:
Motion tracking
Chromakey
3D video editing
Audio editing
Facial recognition module
Collaboration feature
But, as we mentioned earlier, it is a professional tool, and it will take much more time to learn how to use it if you're a beginner. So, we recommend starting with simpler software.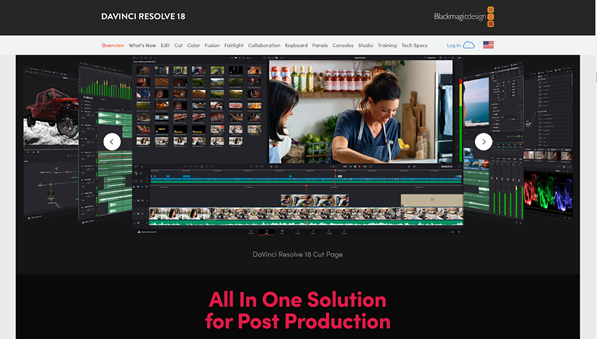 Wrapping Up
Modern video editing software allows for creating unique video content even if you have zero experience in it. You can start with simple yet powerful cloud-based video editors if you're a beginner, or try more advanced software if you're a professional. And if you want to learn more about how to take advantage of video marketing, read an article on successful video marketing tactics.