Have you thought about creating a new logo or altering your logo to help your brand to attract more customers or views? Ultimately, you want the traffic to convert to clicks and the clicks to convert to customers and more revenue, right?
That means you need a great logo! The logo is often the first thing they see. No matter what type of business you are in, you need your logo to do the talking for you. You never know how or when your customers are going to visit your site. So your logo needs to look great at all times.
How can you ensure that you have the best logo that reflects your business well?
Well, one thing you can do is to find software that will help you achieve that. So, in this post, we identified ten logo design software titles with reviews to give you an idea of what is out there before you try to do your own.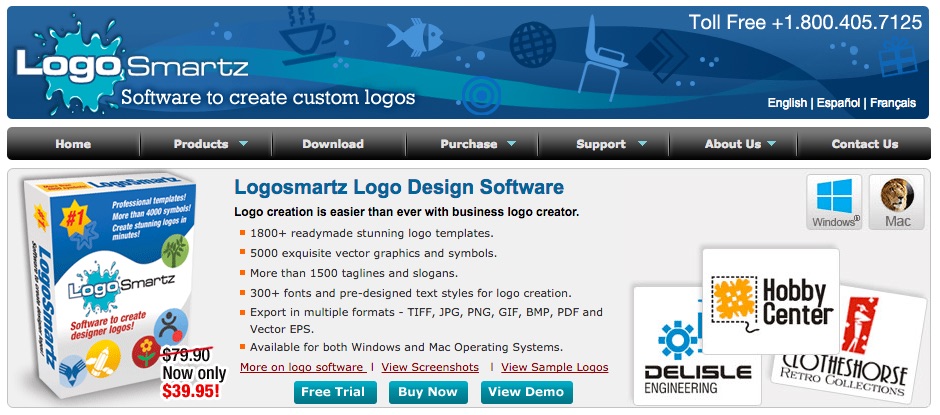 Logosmartz Logo Creator
Logosmartz is an independent software logo creator that allows you to have access to some preformatted logo design templates that let you design your logo according to your specifications.
There are some limits on creative freedom with such preformatted design templates, but for someone who wants to design a quick logo without the fuss, you can create one pretty quickly using one of the 1,800 + designs, 5,000 vector graphics, and numerous other assets that are ready to go right out of the box!
Reviews: Though there are no formal customer reviews available on the site or elsewhere, Download.com gave this product a 4.5 out of 5.0 rating. This product also has additional assets and templates you can download to add to what you can do.

Adobe Illustrator
Adobe Illustrator offers a robust logo and graphics design program that many people enjoy using to develop their own logos.
It features some attractive templates and other tools and gives you more creative freedom than the average logo design tool. It also features numerous different types of fonts and designs that will please any taste.
Adobe Illustrator has been around for a long time. This latest version also includes an online cloud server that allows you to access over 29 apps to help you store and work on multiple projects for your business at any time, share, and collaborate as well.
Reviews: Adobe Illustrator, like Adobe Photoshop, Adobe Premier video, and other Adobe products, has a very favorable reputation among artists and independent logo creators.
Adobe Photoshop
The new Adobe Photoshop is here and it has many other features to add to the fun of creating your logo or graphics for your websites and blogs. Branding is easier with a robust and creative program such as this one.
The new version of Photoshop (known as Adobe Photoshop CC) features sky drive add-ons, synch and share options, and much more.
Reviews for Photoshop are positive, and the highest compliments for the program are that it allows for more creative freedom than other graphics design programs.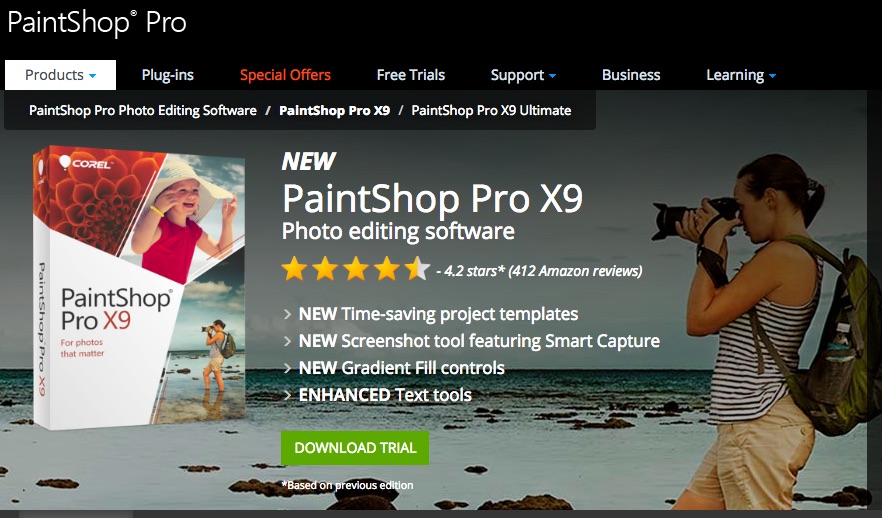 PaintShop Pro by Corel Draw
Remember when Paintshop Pro was popular? When it was first released, it only had a few simple features such as creating basic vector art and print features. Like many software programs, it has come a long way since then.
The new version allows users to use a new screenshot capture tool, gradient fill controls, and enhanced font and text tools that will make your projects shine.
Reviews: The features that people love best about this program are the ability to add color layers and various enhanced fonts to their projects, as well as numerous other additional aspects.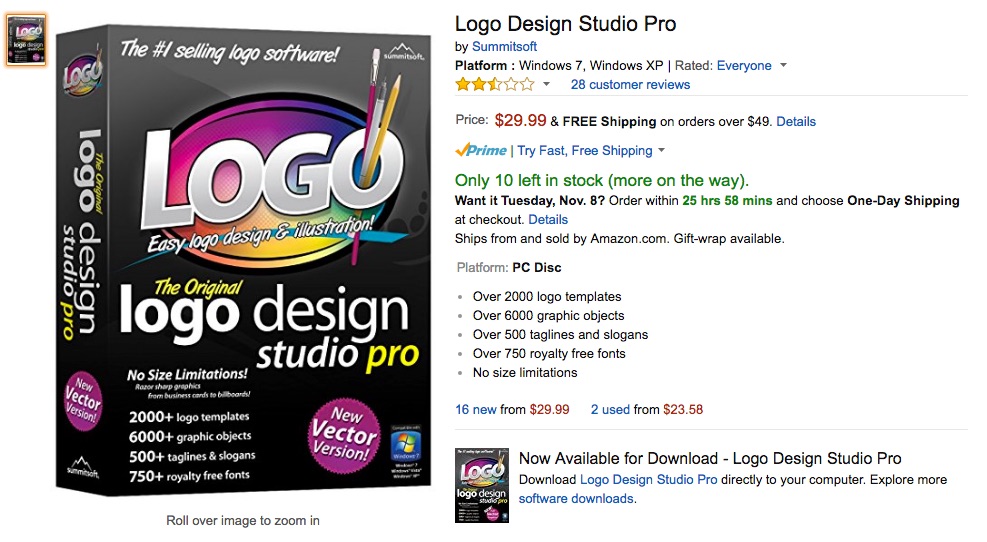 Logo Design Studio Pro
Logo Design Studio by Broderbund is a standalone software package that allows you to create independent logos on your own using a variety of cool tools.
Some of the features it allows you to do include:
2,000 + logo templates
6,000+ full vector graphics
750+commercial use fonts
Import and export capabilities
It also has a full slogan and tagline library that you can incorporate and other features you may like.
Reviews: Amazon reviews are mostly positive, and it received some statements saying the customer enjoyed the various features and that it delivered more than expected. The rating overall, however, only got a 2.5 out of 5.0.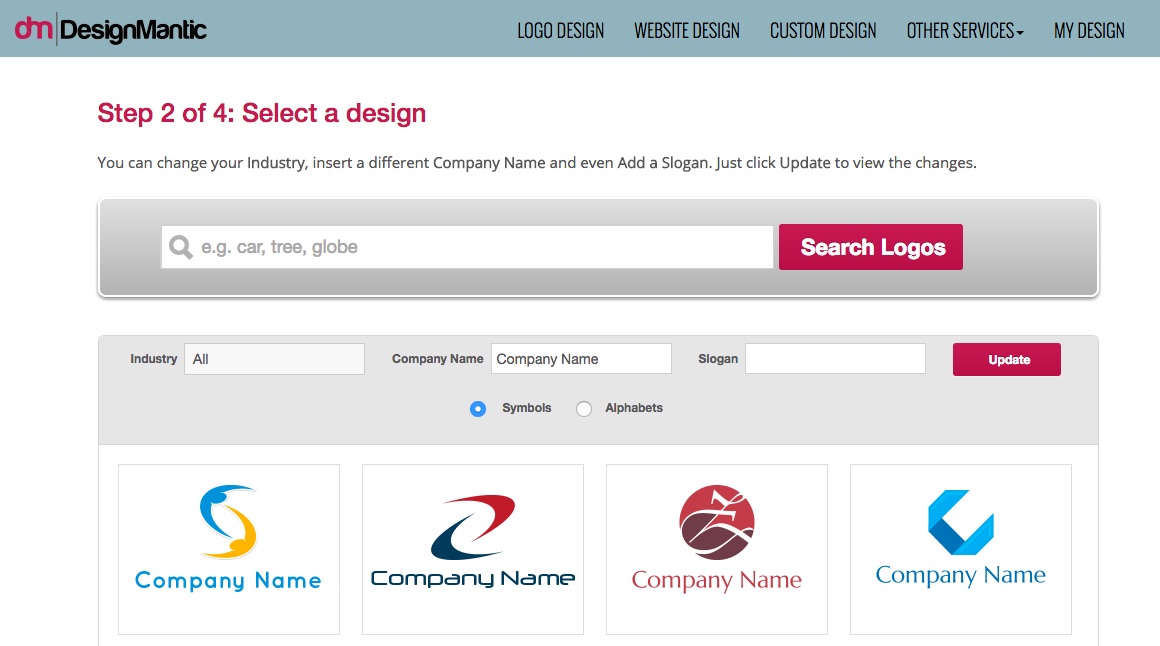 Design Mantic
Design Mantic is an online software tool that allows you to create your own logo from scratch.
It is an online software format that allows you to see your design choices ahead and time and creates them in some different formats so you can pick and choose the ones you want.
If you want to keep and patent your design, it is $37.
Reviews: There were no reviews on the site, but you can check it out for yourself and see what you think.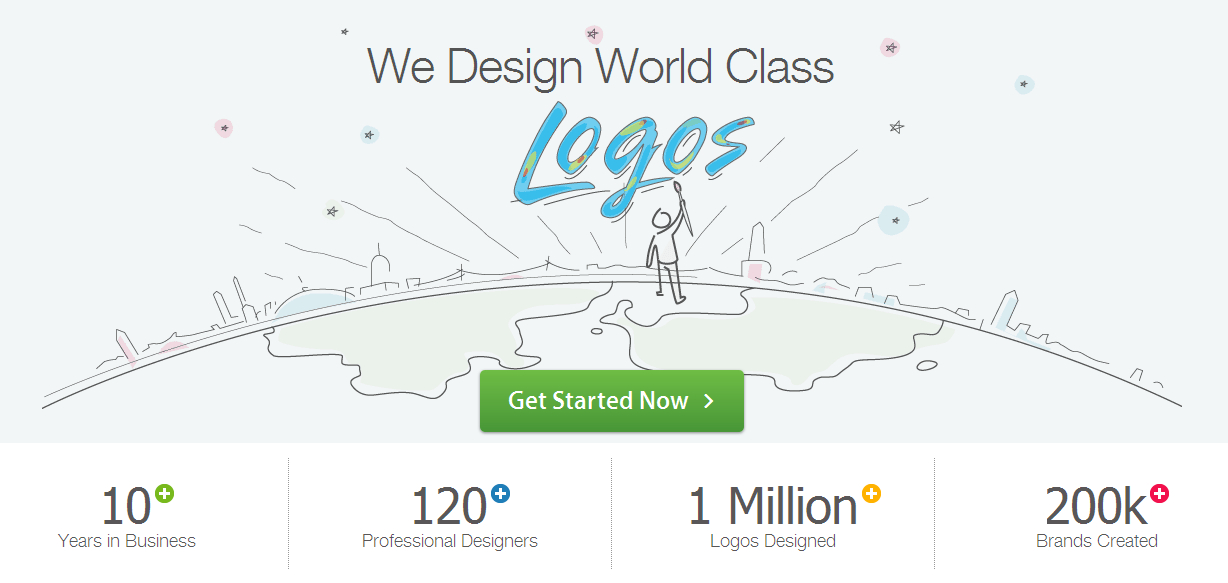 Conclusion
We hope you'll enjoy checking out the above software packages and testing some of them out to see if you can use them. However, if you want to create a professional design logo, it might be wise to give the job to professionals.
At LogoDesignTeam.com, we love helping businesses revamp, redo, and create their official logo. We don't rely on pre-boxed software or online tools. Instead, our team of creative and technical designers work hard on your special project to make sure you get what you want.
Hiring a customized logo is a better solution when you know the importance of getting your brand out to others in the most professional way possible.
Contact us at LogoDesignTeam.com and let us help you brainstorm how you can improve or create your logo. Then you don't have to pay for software or worry about having to take time away from your job to create your logo.
When it comes to high-quality logo design, as well as numerous other types of design help, we are your go-to team.
Avail our best selling packages and let us help you create the ultimate user experience and company branding message you've always dreamed of! Or contact our graphics design team today, we'll be glad to listen you out.