Visual designs create an enormous impact on customers. Use the ongoing Graphic design trends to present more artful concepts to your consumers. Adopting these contemporary styles would enable graphic artists to add new significance to the brand.
According to all digital researchers, 2019 will be a big year for the graphic designers. Regardless of all new styles and techs, it's however predicted that the traditional types of graphic design will continue to prevail, just they would emerge in a more modified form with a modern touch.
Want more details about the graphic design trends that are sure to rule in 2018?
Read to know about the latest graphic design trends.
Initially delve a little deeper to understand the meaning and importance of graphic design and in the world of online marketing.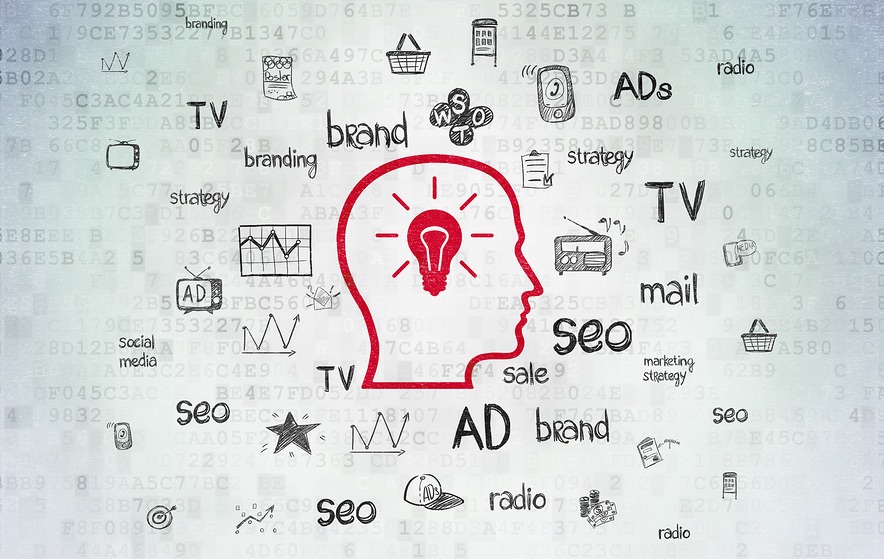 Graphic Designs – the pictorial way to convey the message
It's the generation of digital art; rich images, colorful designs and persuasive styles have engulfed the digital marketing scenario for long. This form of visual communication conveys a specific message to the audience with a purpose. Today, in the age of massive information exchange, there's a consistent demand for graphic designing. Visual representation has emerged as the most effective mode of communication. Transmission of ideas through images has become the talk of the day.
Dissemination of company information and other essential messages through graphically created images have more influence than bland texts. Diagrams are preferred so much because they elaborately explain about a product or service to a consumer.
The creative graphic design is a form of communication understood by all:
Maggie Macnab (Graphic Designer & Author of Decoding Design and Design by Nature) puts it "Design is a human ritual of understanding." That is the reason why more and more companies seek to connect with their users through this pictorial mode of communication.
2018 will be a year of modern graphic design styles. Visual designing experts say that minimalism and simplification will be prevalent graphic design trends along with specific old designing styles.
The graphic design styles history is quite extensive. Graphic designs have traveled a long way since the period of 'constructivism' to 'digital era.' With the advent of this digital age, artists were introduced to high end tools that further gave rise to graphic design trends like data visualization, minimalism and 3D gaming and design. In present times these three patterns would rule above all others.
When you get to know the history of graphic design trends, you will be amazed to see that it has come a long way since its discovery in the ancient ages. This artistic practice of projecting ideas combining both visual and textual element has enabled the creators to reflect their intended message entirely.
As a designer, you need to choose a style that will complement a company's brand and is sustainable for a long-term. No matter what your style is whether trendy and bold or subtle and conventional, do understand what you want to portray. Create your niche by getting to know the graphic design styles history.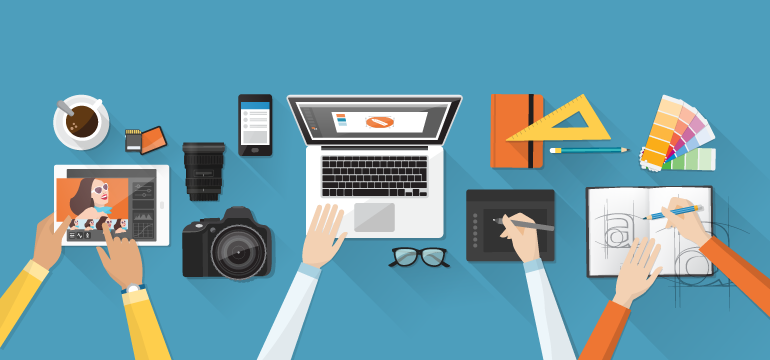 Why graphic designing is significant for business
The latest graphic design trends have reached a newer height with the recent technological blast. It is a crucial part of advertising and it has extensive use in the corporate sector too.
Companies use several types of graphic design forms such as creative typographic design, logos, packaging, multimedia, web design, etc. To make the visual communication more creative and complete the communication process, a graphic designer needs to adopt newer trends to become more successful.
Everything would be more advanced more modern; a designer would have to be more quirky in developing concepts, color schemes or GIFs. Everything should have a newer touch. A creator should be creating things to grab someone's attention in such a way so that he is compelled to rely on the brand and finally move upward of the sales funnel.
If you want to wow your customers in 2018 and add contemporary flair, provide a unique meaning to the brand. Present the logos or other informative design to appear more contemporary to your customers. You can have the edge over other competitors when you follow the recent graphic design trends.
What are the trends of graphic designing that could make you 2018 successful?
1. Minimalism would make a come back as hyper-Minimalism
Minimalism is one of the famous trends in graphic design. This art form has entered the market in 2016 and has been ruling the graphic design industry ever since. However, in 2018, 'minimalism' would take a stronger stride and emerge as 'extreme' or 'hyper minimalism'.
According to this graphic pattern, the drawn background will have a denser aspect. Additionally, there will be no menus or subheadings and the contents would be more meaningful. Bold colors and customized imagery would be the essential elements. Graphics experts anticipate this approach as an evolutionary strategy in the digital arena. Consumers would appreciate pictures more than clumsy textual elements.
2. Alternative logo design – into a responsive approach
Responsive design is one of the most revolutionary strategies that has been predominating the web for quite a long time. Mobile usage has seen a rapid increase in the modern society and several screen sizes have taken over in 2018.
Needless to say, responsive logo design ideas are the requirement today. This approach is expected to meet the demands of a vast growing user base. Consider refreshing your logo representations into modern yet simplified versions- 'Responsive Logos.' Instances show that world's biggest brands benefited from these responsive logos.
3. 3d graphic design with one-color
As Giacomo Cesana, (creative director at CBA Italy) puts it, "3D modeling is the new frontier of graphic design. This has especially been seen in type design, but also in pattern generation."
Experts are of the view that 3d graphic design is one of the potential trends of future. According to this recent graphic design trend, one-color 3D modeling is emerging as a better source to grab the attention of the target clients. Today product marketing would benefit from the use of the same bold background color as the featured product itself. Creative flair of the designers would make the product 'pop up' with the 3d techniques.
4. Modern Trend – life-like typography
Modern looking still life is another favorite graphic design trend today. This high-end patterns already created excitement amongst the designers in 2017. In this current year, it would continue to grow and become a widespread art form.
The life-like effect will have huge demand mainly in the fashion and the luxury market. Including still life in the designs has become an intriguing style preferred by consumers. It has become the great way to present the product and capture the attention of the busy customers. Nowadays, designers include collections of abstract or geometrical 3D objects and then retouch with illustrations for more effectiveness.
5. Highly detailed classics inspired by 80's and 90's
2018 will be a year of classic designs inspired by 80's and 90's. Although these vintage pieces will appear in a more detailed way yet they would blend millennial colors. Motivated from the earlier decades, this year the latest graphic design trend would be to use various hues and color schemes incorporated into abstract and geometric patterns. These design trends will be in the mainstream because today's key target audience are people born between the 80s and 90s.
The modern color palettes will include screen, paper, fabric, etc. According to color theory, a lower value (darker images) and low chroma (term to measure the quality of color intensity or purity) will have the prominence.
6. Real photography – modern graphic design style
Demand for real-life photography would grow significantly in 2018. It would be the best way to connect with the target audience. As a graphic designer, you can shoot snaps yourself or choose photographs from the web while you incorporate them into your creative realm. Real estate image editing aptly puts it, "Create gorgeous photos will boost your online business."
7. Corrupted images or Glitch Effect
The "Glitch" Effect has emerged as one of the most creative graphic design trends in the world today. Designers will have the scope to present 'deformed' images to influence the consumers. Such glitch effect rules the horror movies for ages and in 2018 these impressions will take over the graphic design world.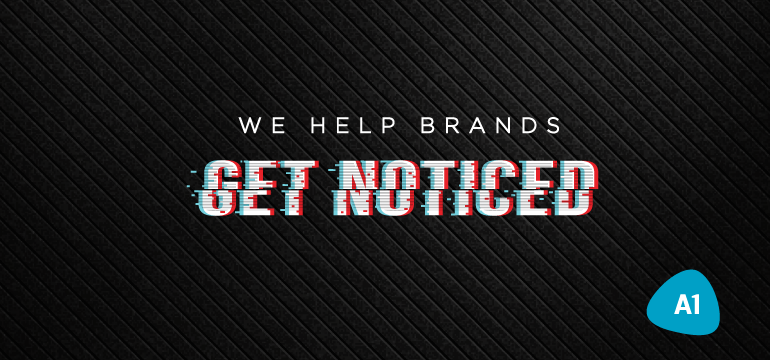 8. No rigid symmetrical background
This is another modern graphic design styles that have been quite popular. Artists have been revolting about the concept of the symmetric grid. Nowadays, designers don't prefer using the rigid set of guidelines. Asymmetrical shapes have become favorite among artists today and when applied they are also creating a charm for the target customers. Expert artists are of the view that this concept is influenced by the Memphis design movement of 80s timeline.
9. Think about scalable vector graphics (SVGs)
Today, a modern designer should create images for mobile users. Hence, one must choose the appropriate artwork file types. Amidst several fixed-size file types – JPG, PNG, and GIF, SVG, or scalable vector graphics are the most necessary format in 2018. Saving images in this file type will keep them intact, without making them appear inflexible while moving or zooming in on different device screens. SVGs or scalable vector graphics are XML text files that tell the browsers what they should render. All modern browsers support SVG files.
10. Create icons with isometric Designs
In recent times, isometric icons will be on the rise. It's a conscious effort made by the designers today. Isometric art is a way of projecting flat objects with layers to depict a 3D object on a plane. To create an isometric illustration a designer needs to create using 3D Geometry which has three distinct -'Geometric Plane Structures.'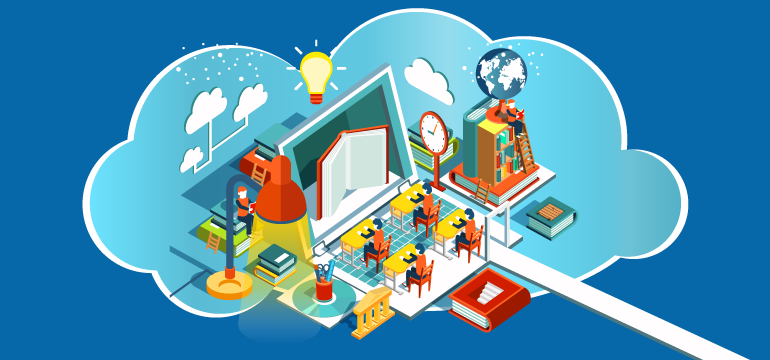 11. Social Media friendly bold typography
It's the social media promotion age and you should create content that finds a right place in any Social platform. So designs should be on par with the social media norms. In 2018, bold typography captures the attention of the readers. Big fonts will be widely used and an artist can use a mix of fonts to highlight different elements and information on the page. Moreover, bold fonts will have a prominent place for the high definition screens in this mobile era.
12. Micro-interactions through moving images
But do you know what micro-interactions are?
Micro-interactions are creations that include tiny animations to communicate with users and help them with their desired activity. These designs are created keeping in mind the UX trends. Such high-end interaction is delivered efficiently through animations and GIFs. Companies can make use of these moving images to communicate ideas, concepts and processes while making content more user-friendly.
13. Geometric type designs will rule
Geometric elements are the best design elements that will continue to prevail in 2018. These geometric designs will render unique and better results when combined with other popular design elements.
14. Hand-drawn illustration-best marketing tool
Hand-drawn illustrations have a personal impact. Surprisingly enough, hand-drawn images have powerful appeal when it comes to branding and marketing. Hand-drawn objects resonate more amongst the potential clients. In this technically dominated world, hand drawings provide a very subtle and refreshing feel. Of late, black and white pictures are ruling the industry. Although many newer trends are emerging in the world of graphics, yet pictures personally drawn by the artists directly convey the message. A graphically rich image will stand out as one of the unique means of communication.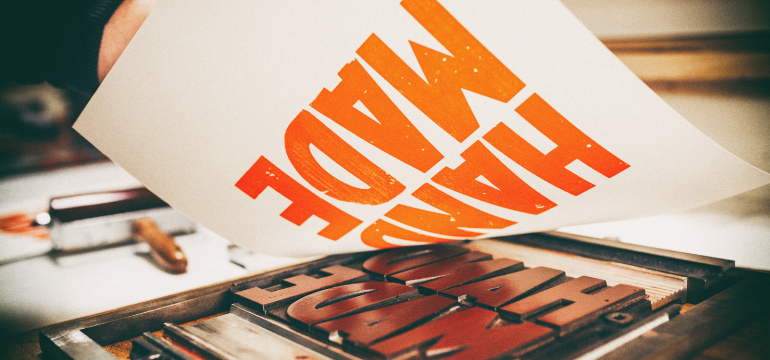 15. Branding and Packaging has moved up to line art
In 2018, the concept of line art will be popular as branding and packaging design. This subtle style will be mainly used in labels. To give a more artistic effect, this can be used in metallic foil against a backdrop of pastel colors. As a graphic artist, you can use line art in combination with other illustrations and typography for more engaging effect.
Conclusion
Maggie Macnab says "Effective problem-solving in design requires a balance of strategy and spontaneity, intelligence and creativity." Designing has an independent effect in the online marketing world. Rather than just bringing brands to life, they play a crucial role in defining a brand and presenting the idea to the potential customers with unique creativity. A visual designer needs to understand user experience, user interface and web design. He must have a strong sense of recent trends emerging in the market. Hence, as a graphic designer of the 21st century implements the current trends.
Besides creating logos and graphics, we have been helping many agencies to stride and earn a competitive edge over others in the industry by becoming their shadow partners, or re-sellers as you would put the term as. Visit logodesignteam.com and check out the wide array of services generated by us, for you. We're just a click away.