In this age of digital revolution, we often come across various pieces of advice and opinions. Well, though sometimes they come from good people we know, not every time the advice they give is correct. And when it comes to graphic design, there are many misconceptions. So you have to be extremely choosy about which advice to be taken into consideration, and which one to nullify while getting a logo done for your business.
Below is a list of some of the WORST ADVICES we often hear regarding graphic and logo design.
You don't need a Creative Brief
Well, you actually do. Without a proper creative brief, it is a great challenge for a designer to come up with a perfect logo or any other graphic design that reflects your brand. When the design would come to you, lots of back and forth are sure to happen. Because then you get to see the actual design and decide upon what's important, what should be highlighted more, and what is missing.
But if you do these listings beforehand through a creative brief, lots of efforts are not only saved but could be used to fine-tune the design. Basically, with a good creative brief, the design process is way smoother than without a brief.

Getting Personal is fine
A personal touch is always welcome for any business logo. But this is considerable only till the designer doesn't become too much caught up in the main design, and doesn't adhere to your creative ideas. Veteran graphic and logo designers are an expert in maintaining the both. Catering to the target audience, as well as not "over-personalizing" the design.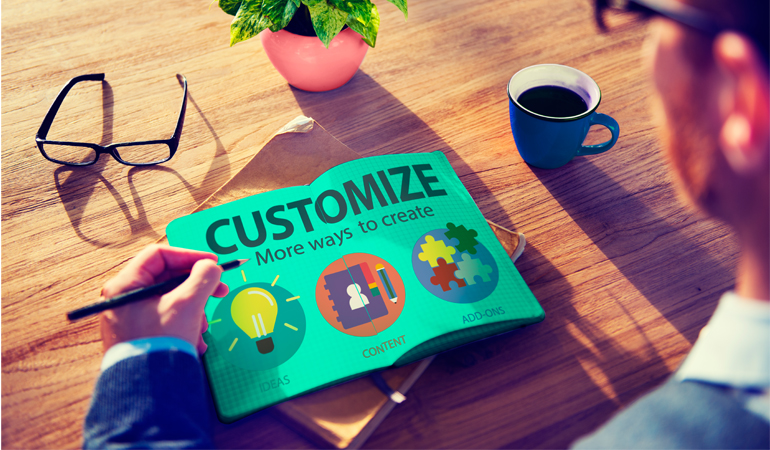 USPs are Valueless
USP's are the main corporate DNA. They are the aspects that make you stand out of the crowd, create a brand image and value, and thus carve a niche for yourself. It is absolutely absurd if a designer advises you to avoid your main USP to be highlighted in your logo. Rather from the initial discussions, a designer should ask you about your USP's and how to implement the same in your logo.
Make the Design bigger
This phrase has seriously become a meme by now. You would often hear people say make your designs bigger in size else it wouldn't be noticed. Well, on the contrary, if your design has a great and unique content, it is bound to get noticed by people. Because it's important to realize that it's not about the design, it's about the content. Without a good content, a designer doesn't have much to work with. So a design should always be built around the content, not vice versa.
You can Design it Yourself with Microsoft Word
Yes yes, I know. It is the era of DIY! With thousands of DIY YouTube tutorial and hacks videos, it has become quite easy for us to create things ourselves. Be it DIY makeup and nail arts designs, DIY room decor, DIY small electronic equipment, people are actually trying these at home! But, things are little difficult when it comes to graphic design. If you think that MS-Word, MS-Paint, and Photoshop are all you need to create your elements, think again.
Yes, of course, you can create something, but that won't be professional enough to reflect your brand. To be honest, why not let the experts do their job! Reach out to a professional graphic design agency and get your stellar logo made. That's it. Why take up everything on your own. Generic clip art is just, downright generic; and you certainly don't want any of those clip-arty graphics flashing on your website.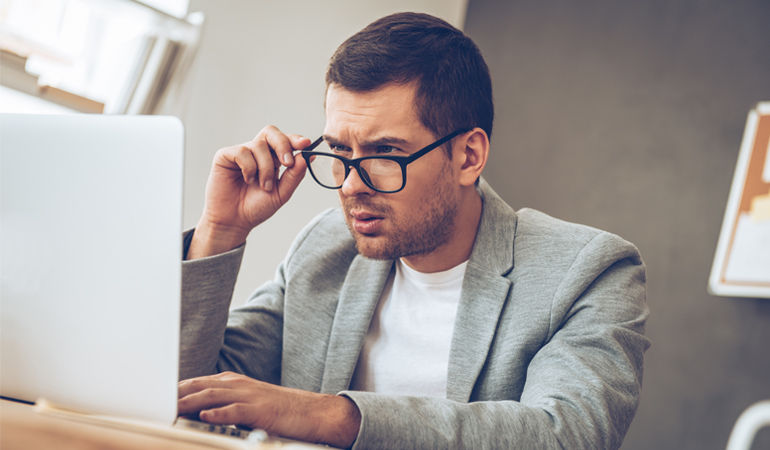 The More Color the Better
Yes, this works, but only sometimes. Logos and other marketing collaterals must not be too colorful and flashy unless you have a business of crayons.
A professional company should always have some sort of a subtlety in its designs and overall brand identity. Loud and gaudy colors are extremely repellent and bring down the brand image. Fuzzy fonts don't always do the magic. Sometimes they confuse and distract potential customers.
But then you really don't have to go all without colors. It's a just a balance of both, loud and subtle.

It doesn't have to be Unique
In a crowd, why does a pretty and unusual face attracts us? Why does our eyes fall mainly on that person? Because we all love uniqueness. Why would people even notice you if you have the 'same old story' repeated in your business collaterals, that they have seen numerous times? Rather ask your designers to give their best shot and make your logo the most unusual and unique. Only then you can grab the eyeballs of your potential customers.
And if you designers are falling short of ideas, then turn to us. We'll make sure to surprise you with our unique designs.
Conclusion
That being said, make your choices correct. Don't absorb all the advice that come to you regarding your logo and business collaterals. Because one small error can prove to a be a bigger blunder and cost you more. The best possible way for a perfect outcome is to communicate with your designers politely and willingly.
And most importantly, consult a professional graphic designing agency with a vast portfolio and authentic knowledge in this. Otherwise, it is likely you would fall victim to umpteen bad advice.


Get the right advise- Choose LogoDesignTeam!
We can help by helping you analyze the effectiveness of your logo using some of these tools and some of our own. Additionally, we can redo your logo or create a new one from scratch. Your logo is too important to overlook. Let our professionals at LogoDesignTeam.com create the perfect logo for your business that will tell a story about your business.
Thinking ahead in terms of trends and time. We aim to create designs which will remain unique and iconic, in other words – timeless designs. You want it, we'll give it to you. Give us a buzz here!