Are you looking for some ideas for your next logo design? Whether you are wanting to change your current logo, needing an additional logo, or creating logos for other businesses, you need ideas on how to create your logo design in a professional way.
These seven ideas may spur your imagination and help you brainstorm ideas on how you can create an attractive logo.
Be unique
Mashable recommends "being unique and creative." In this article about logo design, they make the point that one of the most important aspects of a logo is the ability to call it your own through unique qualities. This can be achieved in some various ways, such as focusing on the color, the texture, font style, and more.
Study other designs, especially those within your niche area. But be careful not to copy any aspect too closely. Another idea is not to refer to any other logos but first just sketch out how you want it to look. This approach known as "The Einstein Technique," (named after the famous physicists who refused to read other's studies before he worked on his own), can be helpful in making sure you create a unique and original design.

Study color meanings
Did you know that every color has a unique meaning that people will associate with your brand? For example, red indicates excitement, love, or power. Blue is associated with depth and stability. Black is a power color that speaks of power and authority. There are multiple other meanings for these colors, of course, and not everyone is aware of the meaning of the various colors.
Still, it would be to your advantage to understand the basic universal meaning for any colors you choose for your logo since it is communicating some quality, whether you know it or not.
Focus on the branding
You should think of your logo as a part of your brand. Your logo will be seen everywhere, from your physical products, stationery, business cards, and websites. With that in mind, think about how you want your brand to appear in the form of your logo. Your logo should reflect the unique qualities of your brand in a way that is synonymous with your company or organizational values.
When it comes to overall design and branding, these same inspirational concepts can be used within infographic design as well. Always remember to not only focus on the actual content of your design, but also that it reflects and represents your brand well in the process.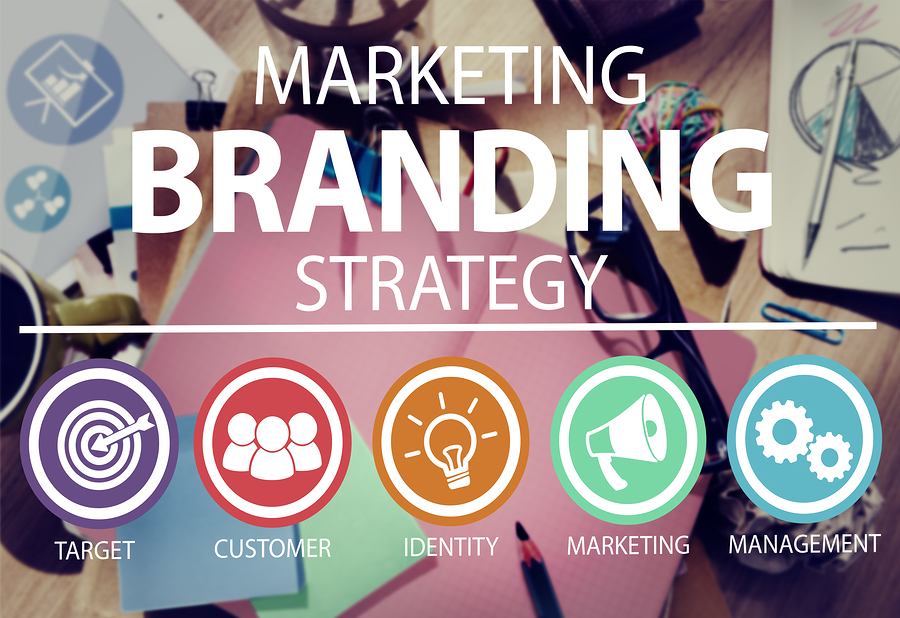 Be mobile-friendly
Just as your logo will be everywhere, it will also be on mobile users' devices. Think about how your logo will be viewed by people who are downloading your app. You do need a business app, and you should think about how the logo you choose will look in its "mobile format." For example, Netflix has a logo that is composed of the logo "Netflix" over a black or red background for their TV users. But if you go to your mobile device to download the app, Netflix users will see that they now have an app that is an "N" in isolation with a black background.
This shift from a full name to an "N" helped Netflix brand their company within their mobile users' crowd without deviating too much from their standard logo.
Changes should be slight
Here's a tip for people who already have a logo. Don't change it up too much. Drastic changes can defer your audience and confuse them, especially if you do not advertise it well ahead in advance of the change. That is also why your changes should be fairly slight so that people will not be confused as to what your logo is.
Drastic changes in color or format that deviate from your previous logo can cost you, customers and subscribers. They may not have heard about the change, and this could leave many customers scrambling to find your app. This can be handled with adequate email communication strategies and by reminding your users on your social media accounts that change is coming.
In general, if you do want to change up your logo more drastically, this should happen gradually over the long term to avoid confusion.

Choose an animal mascot
Have you ever thought about using an animal mascot to symbolize your logo? Consider using a cute animal or another character if you have never done so to increase the connection to your brand. There is something about an animal character that draws people to a logo that features an animal figure.
You should only do this if you can feasibly associate your brand with an animal mascot. For example, Twitter got away with this because their platform is a like a tweeting bird that chirps and whistles then move on. So the bird in flight idea worked for them in this case.
Consult with a professional logo design team to see if they think your brand could use an animal logo that fits in well with your company ideologies.
Make it memorable
Think about Coca-Cola. Gotcha! You immediately had a recollection of the red background with the scripted Coca-Cola name in the foreground, right? That's because their logo is so intertwined with their brand that seems impossible to separate the two. In fact, I'd be willing to bet that you even thought of the logo before you saw a Coca-Cola in front of you! Am I right?
This is the kind of automatic association you want to try to achieve for your brand as well. Once it becomes second nature for people to think about your packaging and your branding, you know you will have arrived.
To achieve this kind of brand recognition is not always easy and you need some professional help to get there.

About Infographic Design Team
That's where the professionals at LogoDesignTeam.com can help.
We have years of experience in creating the type of logo that turns heads, gets attention, and creates a hype for your brand that is second to none.
We have other tools and resources that will also allow you to create an extension of your logo to include in a wide variety of physical and digital products.
Contact us to learn more about what we can do to help you promote your brand through an original, creative, and attractive logo that will appeal to your customers and make your brand a household name. We can include infographics, as well as animations and video within your logo as well. Depending on the format and the platform you want it on, we can put our expertise to work for you to help you appeal to traditional and mobile customers alike.
You may not be Coca-Cola, but having the right logo will add life to your brand for years to come.
Contact LogoDesignTeam today, coz we do it right, we make it happen.