Let's face it, clients requiring designs for their business browse through infinite options of graphic designers globally to ultimately land with that 'perfect one'. Many a times, clients overlook or miss out on the testing aspects especially while hiring independent creators or as we know them as FREELANCERS. In this blog, we have tried to enlist those testing factors or malpractices that make for an unreliable and inefficient professional; alongside highlighting why seeking the help of a professional team is best in this case.
"Graphic design is a craft where professionals create visual content to communicate messages. By applying visual hierarchy and page layout techniques, designers use typography and pictures to meet users' specific needs and focus on the logic of displaying elements in interactive designs, to optimize the user experience." — Source
An compromised graphic design is something that has to be avoided at any cost. Sometimes, when an individual or a professional is hired for the job, a lot of risk is taken, a lot of resources are gambled with. And in the worst case scenario, things go down and become historical pieces of bad graphic design examples.
"We are what we repeatedly do. Excellence therefore is not an act but a habit." — Aristotle
Graphic designers can never attain excellence unless they develop and practice good skills. But, unfortunately, there are many professional individuals who go otherwise and end up creating problems and stumbles for their career growth. Take a look at some of those mistakes below:
1. Negative Reaction On Criticism
Good designers never take a criticism in a negative light. They take it up as a challenge and use the words negatively. Only a bad designer will get downright rude and rebellious with the work of client. The feeling of getting back at the client is never good for growth – both personal and professional wise.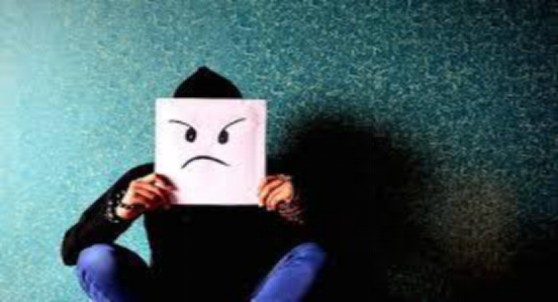 2. Never Aware Of The Industry Updates
Bad graphic designers are never updated with what's going on in the industry. Without having the proper knowledge of the current trends and happenings around an individual professional will be gradually getting the tag of outdated creations. This is never good for the career growth. Thanks to the ever-changing technology, newest of the new software and their new patches are constantly being brewed globally and making the vast concept of digital designing a piece of cake. So why not take the advantage of these and be up to date with the changes to be ahead?
3. No Manual Planning Beforehand
Not planning manually (read sketching) beforehand on a piece of paper somewhat speak of an overconfident undertone. Every creative work requires planning through a rough sketch and this step marks the 1st step towards a proper process of a good graphic design creation.
4. Keeping It For Tomorrow / Procrastination
A seven day-deadline means you have to submit the initial design by 4 or maximum 5 days. The rest two days are for revision and confirmation. This is how a talented individual works after taking a responsibility of a client project. Procrastination is what we used to do as kids, but in professional world, it is equivalent to inefficiency and always results in disaster.
5. Not Keeping Works & Resources Organized
Why would an important file be not kept in the respective project folder? Why would the desktop be kept so much crowded with icons and files? Why would the sketch papers and pens be lying around here and there? All these are signs of taking the profession for granted. This disorganization of work aspects and ethics like mixing up of files and even missing them can never make an individual a good designer.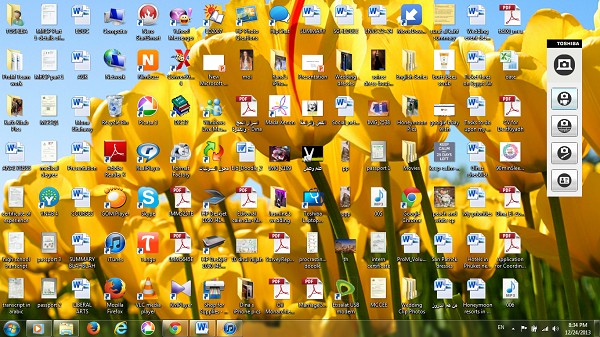 6. Not Nurturing Creative Knowledge
You are creative? Good! You always get accolades from your clients and audience? Even better. But what if you stop nurturing your creative vision and suddenly find yourself hitting the creative block? To avoid this nightmare every dedicated professional has to read, see and know more about new creations around. Inspirations and ideas are everywhere but without nurturing the eye for it will lead you to getting lack of creative edge.
7. A Careless Attitude On Work
Whatever is never a good word. Keeping a casual attitude for work or even taking any project completion for granted (because the client is mellow) is a sign of lack of dedication in work. The delayed deadlines and a substandard production of work can leave the professional with a bad name in the market and slowly it will put him or her out of 'business' in no time.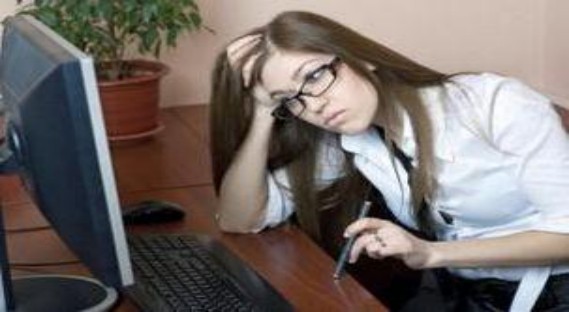 8. Submission Of Low Quality Graphics
Sending the clients low resolution works that are difficult to scale or edit will prove to be disastrous. It is imperative to submit graphical works in both files of vector and raster. The professional may never know (or even required to know) where the client will use it, but it will be his or her primal duty to deliver quality creations in versatile and editable formats to the client.
9. Being Outright Overconfident About Everything
Not every designer is booned with the knowledge of literally EVERYTHING. So in case a professional receives a challenging project, it is important to be honest about how he or she will be able to handle it (or even not). Taking up a work and then doing it wrong due to lack of skills and knowledge might result into paying an exorbitant price for the derivative and outrageous design. The career of the designing individual might hit a road block.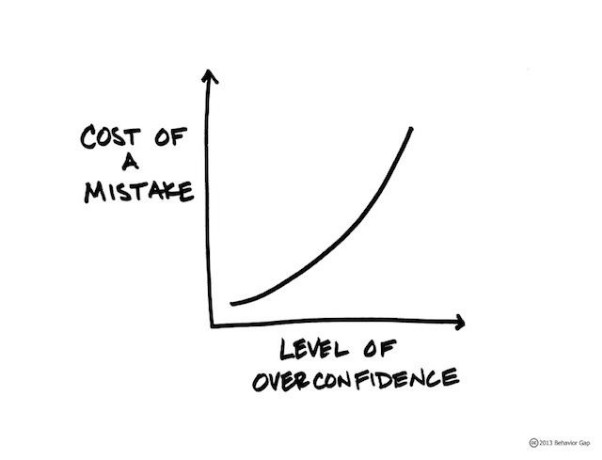 10. Copying Somebody Else's Work
No matter how it is tagged as an inspiration, copying or the malpractice of plagiarism is never forgiven (and never should be in any case). An efficient designer puts his or her heart and mind (and even soul) into a design so there is no right to copy or just take their work and claim it in somebody else's name. This has never worked and will never work.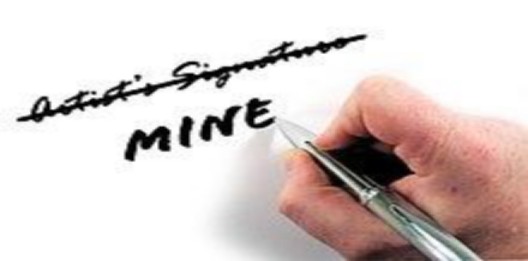 11. Not Using The Correct Software
A designer's vision may be out of the world, but it turns out to be scathing for the eyes. Why? Because he or she may not have the equally eligible assistance of a versatile software. This is a huge mistake because as mentioned earlier in a point, it is important to stay updated in this competitive market of graphic designing. Working in the old ways actually DOES NOT WORK!
12. No Understanding Of Proper Shapes & Colors
A designer can never be called creative if he or she lacks the basic understanding of colors or any graphical shapes. Contrasts, combinations, colors are all beautiful to eyes but depend on how the onlooker perceives it. So always pay heed to the client's requisites and likes in the list of importance as well.
13. Being Unprofessional With Project Delivery
Carrying an unprofessional behaviour with client will only cost the designer his or her career eventually. Using of casual words, name calling and also being abusive at the time of discussion can be detrimental and bear bad results. Always remember,
"Designers who practice an informal code of conduct harm their reputation and gain popularity as being unprofessional." — Source
Unprofessionalism Is The Root Cause Of Inefficient Graphic Design Creations
This is dedicated to all the clients out there – if you are looking for a professional touch, seldom expect it from an individual. This statement may seem to be outright bold and raw but in reality, the challenges mentioned above only take place with professional individuals. No, we are not saying freelancing is a bad idea as a whole, but for crucial creative needs, relying solely on an individual may prove to be disastrous in the end.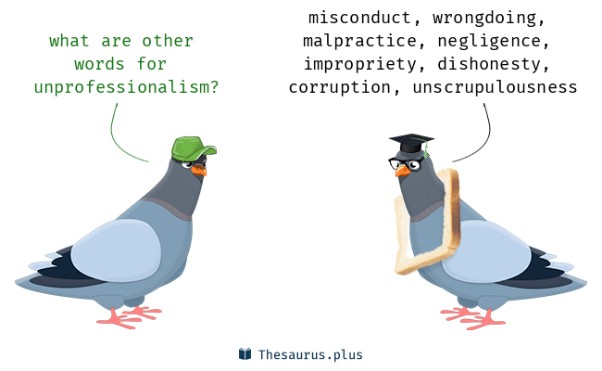 Below We Put An Excerpt From Our Blog Choosing a Professional vs. Freelance Designers To Favor As To Why We Shall Choose A Professional Creative Team For Creative Assistance
"Ability to capture your branding in a logo – One of the features of a good design team is the ability to truly capture your brand within your logo. This is not as easy as it sounds and you should work with your design team so that they understand what you want to capture.
Understanding of your industry and company values – One mark of a great design company is one that takes the time to listen to your company values and tries to capture this within your logo. Make sure the design company you choose is willing to take the time is takes to get to know your brand.
Ability to listen to what you want– Good design team experts want to please their customer. Choose a design team who will listen to your needs and will do what you want. That's what you're paying them for.
Professional results – Ask to see a portfolio before you deal with a design company so that you can see what they can do. Any design company that is worth their salt will have a current portfolio on their site that displays some of their recent work.
Fast turnaround time – How long will it take the design team to produce your logo? Find out what the average turnaround time is with the team you are considering. You have to give them ample time to work on it, but you should have a reasonable time that you can expect it to be completed.
Reasonable pricing – Design teams charge more than freelancers, on average. But the results are also usually better than what you get with some freelancers. So you are paying for their excellent professionalism and ability to offer you a good deal for their work. Whether or not a price is fair should be based on the quality of the work, the amount of time put into the project, and other factors."
Put your faith in the alliance of a reputed designing agency that will fulfill your project requisites with utmost care and importance. There is no parallel to joining hand with an agency in this case. You will receive the best creations delivered, every time.