Are you looking for ways to create the perfect sports logo? Are you a coach for a local sports team or sports store owner? If so, have you thought about your logo lately?
Does your logo communicate what you want it to? Logos are crucial in communicating the qualities of your brand. Is your logo strong enough for the image you wish to portray? What does it say about your team?
In this post, we will explore ways that you can improve your sports logo design using some tried and true methods that work.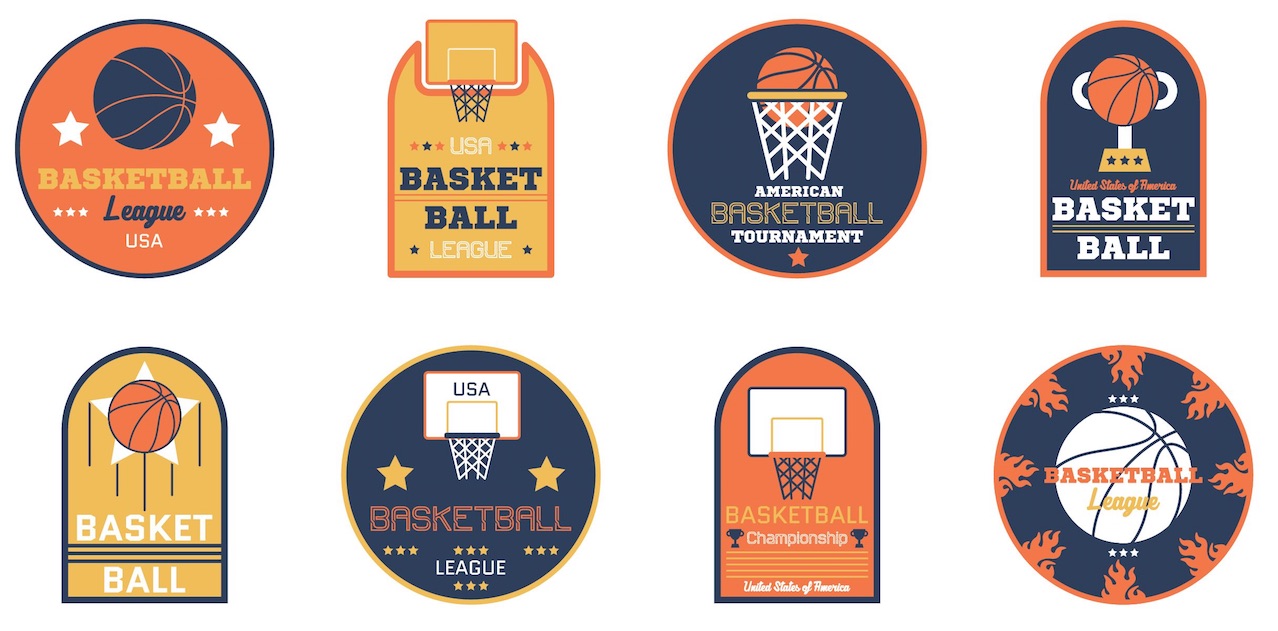 Create a Sense of Timelessness
One tip that we've noticed among some logo experts is to create a logo that is timeless. What is meant by timelessness? First of all, timelessness is a characteristic that implies something that will continue beyond today or the present time. This is one of the most important qualities you want in your logo.
This is because you can't change your logo on any regular basis like you do your web content, blog, or video content.
Your logo is recognizable across several platforms and must be consistent in the way that people view your brand or sports team.
It's fine to change it if it needs changing, such as when you change your mascot, colors, or other assets. But once you decide the changes, you will need to do a good job of getting the word to your followers so that they will not be confused about your logo or identity.
Create a sense of value
Another thing you will always need to do when designing a sports logo is to create a sense of value. What does your logo say about your sports team or branding? There is always a mascot within a sports logo design coupled with specific colors and style that are inherent with your team. How will you capture this in some eclectic fashion while still staying true to your brand and team image?

Expanding on your logo theme
Look at the famous logos such as the St. Louis Cardinal baseball logo, for example. Notice how the Cardinal sits on the bat with confidence and seems to project some level of assurance and satisfaction?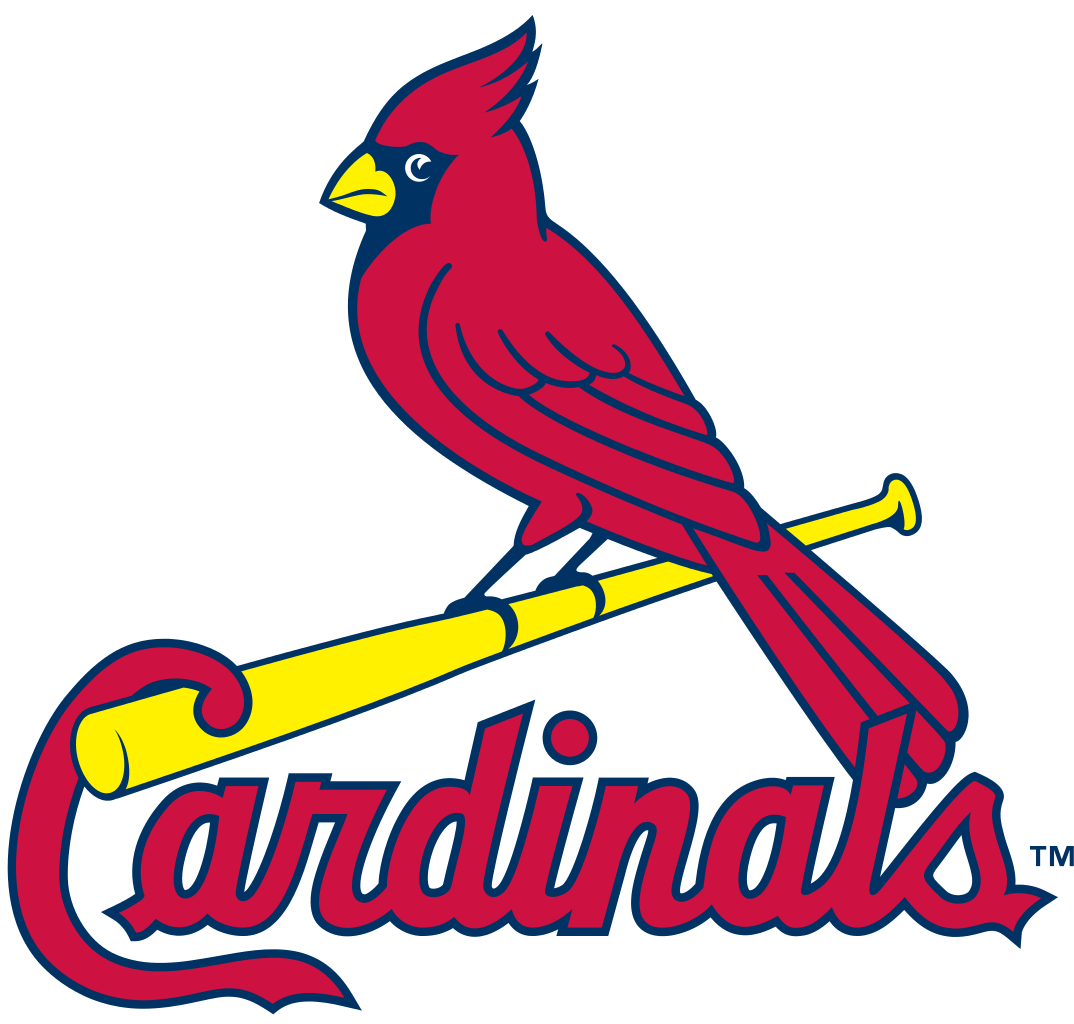 The St. Louis Cardinals also have some other variations of their logo such as this one where it illustrates teamwork by placing two Cardinals on the bat instead with a powerful red background.
So, while you should focus on your primary logo and make that the best it can be, you can also be open to expanding upon that central logo and theme to include some variations, without changing the logo in any major way.
Pay attention to color
As mentioned before with the Cardinal logo, you need to focus on the elements that make a difference in the way people will perceive your sports team. Color is an important factor in this perception, especially if it is a bold red color like the Cardinals use.
There are many other examples of how sports teams use color. Do a search for MLB logos and check them out for yourself. Study the way they used to color with their mascot to communicate strength.
Be creative and original
Just like any other type of graphic design work or creative endeavor, you need to stay open to ideas and be creative. If you are a new team that is just forming, it is more important than ever that you explore all of the ideas before deciding what you will use for your logo. Talk to a seasoned design expert to help you brainstorm how you will create your logo.
Changing your logo
When you are changing a logo that already exists, you will need to exercise caution so that you do not lose your current followers in the process. If you are a well-known sports team in your community, you may have a social media presence, web apps, or other products that house your current logo.
When you make changes to this, you risk losing some people who no longer recognize your logo when you make the changes. Thought should be put into how you will introduce these changes and you will need to make the changes across all of the platforms that you have your logo on including your physical products and promotional materials.

Make it professional
There are plenty of great independent contractors out there. But do you want to trust your sports logo to just anyone? It's possible to interview several logo designers within the independent contractor community at sites such as Upwork.com or others to find a designer.
But you should make sure that, above all, the designer has experience designing professional logos so that you do not end up wasting time and money that would be better spent with a professional design team.

Choosing a Professional Design Team
As mentioned before, you may find a creative designer that has vast experience in creating logos that you can live with. But when it comes to your logo whether you are sport team, a brand, a company, or an organization, your logo is one of the most important aspects of your brand.
How will you choose a design team that will understand what you need to do in order to communicate value, present your sports team in the best way, and make the changes you need to make in order to avoid confusion.
The answer is to hire a professional team of logo designers such as what you'll find with LogoDesignTeam.com.
We are in the business of creating, patenting, altering, and promoting pristine logos for a wide variety of clients, including sports teams and organizations.
We understand all of these aspects, including how to create value for your team, how to effectively trademark and protect your design, and how to promote it to the masses.
We are not only creative artists. We are also expert technicians, engineers, and logo designers with a wide variety of collective experiences.
Contact us to find out how we can help you with your logo design for your sports team. Whether you want to create a new sports logo from scratch or just make a few adjustments to your current one, we can help.
View our portfolio here, do your research, and then let us know when you would like to start on your sports logo.
The use of your mascot, along with colors that add value to your logo can be achieved by the professionals here at LogoDesignTeam.com.
Attitudes are contagious. Are yours worth catching?
Champions are made when no one's watching. Contact LogoDesignTeam today!  Coz together everyone achieves more. And we know how to score.