Do you have a logo that works well for your brand? Do you have the results that you expected or does it need a bit of a makeover? Perhaps what you need is a logo that will put your brand in a new light.
In this post, we show you 11 famous logo designs that use a caricature or cartoon in their actual logo design. Take a look at each of these and look at how they work for these particular companies and consider doing something similar with your brand.
Wendy's
Wendy's Old-Fashioned Burgers created by Dave Thomas featured a caricature of his daughter, Wendy, which instantly won the hearts of Americans. Dave Thomas was a high school drop-out who went back and got his GED and made a huge impact on the world by creating his old-fashioned hamburgers restaurant.
His logo has changed somewhat over the years, but the general look of this effective logo is still working for him long after the death of the founder, Dave Thomas.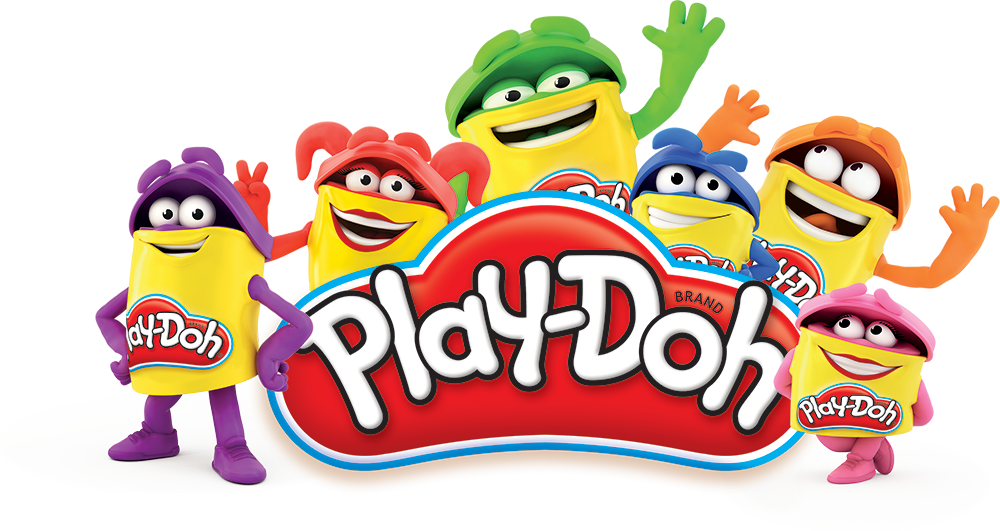 Play-Doh
Play-Doh was one of the most staple products of any household for years and remains one of the primary items you'll find in homes with young children. Schools also use Play-Doh as a tool in teaching creative art and for other purposes. The logo, composed of a caricature of a young boy smiling, is simple enough. But it has been effective as a logo for the company for years.

Pringles
Pringles is a popular type of potato chip that has been around for a long time. Their logo, composed of a man with a mustache and bow tie, has become synonymous with the special brand of potato chips, which come in vacuum-sealed and resealable canisters, rather than the traditional potato chip bags.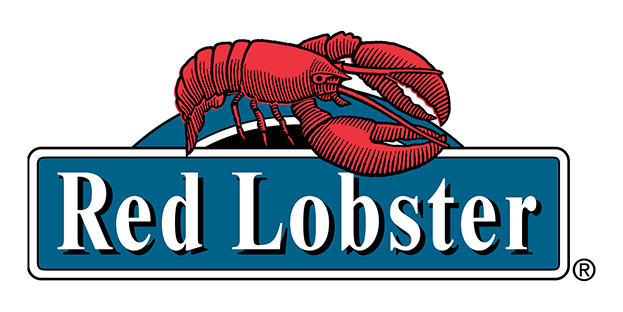 Red Lobster
Red Lobster is a great example of a cartoon logo that works well for the brand. Featuring a beautifully-drawn bright red lobster on top of a blue background, this logo seems to draw people in with the idea of consuming a delicious lobster that has their name on it! It is also nicely contrasted with the colors to form a perfect logo that echoes the brand.
KFC
KFC (Kentucky Fried Chicken) has been well-known for a long time for it's "eleven herbs and spices" recipe developed by a Southern colonel named Colonel Sanders. Some of the success of the brand has been in the company's ability to capture this image on their cartoon logo that you see in this bucket of chicken. They have their logo on all of their boxes and products, and it is synonymous with the originality of the founder's idea for Southern-fried chicken.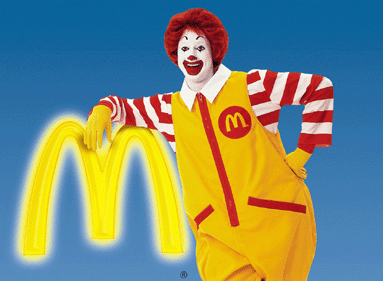 McDonald's
McDonald's is famous for fast food that is always predictable. Their standardized way of doing business has been considered one of the all-time best fast food regimes ever. Their logo features a "golden M" that is displayed on their huge 100-foot signs that you can see from miles away. But they also sometimes use Ronald McDonald, their company mascot, in the logo as well. This graphic shows the use of Ronald as a cartoon figure with the "M."
Either way, this cartoonish logo has become so centralized with the brand that people consider either the Ronald graphic or the golden "M" one and the same.

Twitter
Who can forget the twitter bird? Twitter, the second most popular social media company in the world next to Facebook, features a well-crafted faceless bird that embodies the idea of a cheery message that you want to share with the world and your followers.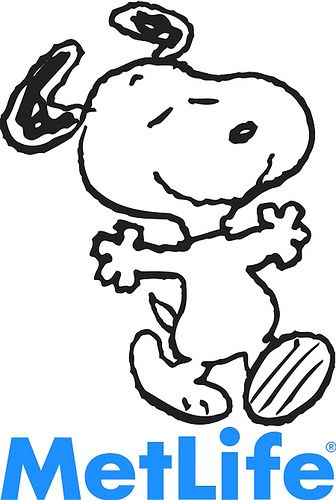 MetLife
MetLife features the famous "Snoopy" logo from the Charles Schultz "Peanuts" cartoon. MetLife purchased the rights to use the famous logo years ago for several million dollars. Bringing such a popular cartoon character into their already famous company doubled down their efforts to promote their brand in a big way. However, sadly, MetLife has decided recently to retire Snoopy from their brand, stating that they felt compelled to create a new logo that was more consistent with the insurance industry. Sad.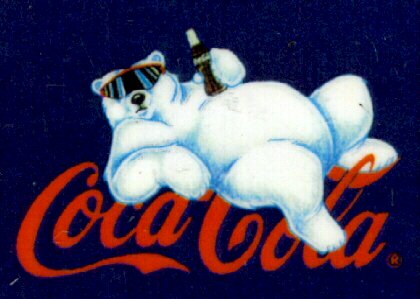 Coca-Cola
Coca-Cola has always been known for their Americana image and great dependable taste. The one time they tried to change their recipe was one of the times that they had a fallout from this idea from millions of customers who loved Coca-Cola just as it was. This indicates the kind of stability and sameness that Americans have come to know from the brand. Their logo, consisting of a simple but elegant scripted font on a red background with a Coke, has worked for them and has stood the test of time.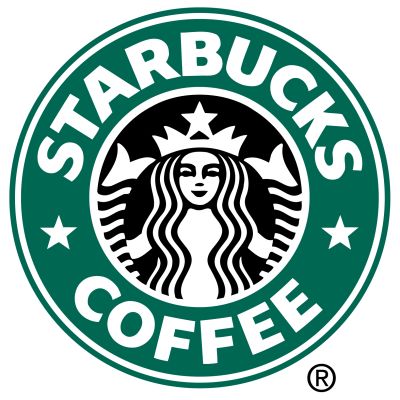 Starbucks
Starbucks features a lovely green and white cartoon image of a siren that was first imagined in the book, "Moby Dick" by Herman Melville. The history of the logo is rich in literature and sea village culture but regardless of where it was envisioned; it works well for the popular, well-known coffee company that makes a cup of coffee turn into a rich and intellectual experience.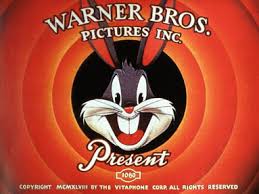 Warner Brothers
What better brand to use a cartoon image for their logo than Warner Brothers Cartoons? This image features their traditional cartoon logo of Bugs Bunny surrounded by a circular frame that is so popular in the introduction and closing of the famous, now classic, cartoons. Bugs Bunny was one of the most popular characters in all of the Warner Brothers line-ups and that's what makes this a good choice for them to feature as their primary logo.

What about your logo?
We hope you have enjoyed taking a peek at some of the most popular cartoon-based logos. They are all unique and have worked well with their respective brands over the years by symbolizing a major part of the brand's strengths or assets while engaging customers with a well-designed cartoon image or caricature.

What about your logo? Have you considered incorporating the use of a cartoon image to create your logo or brand image? Perhaps you don't quite know where to start to accomplish this.
At LogoDesignTeam.com, we have you covered. We are expert logo designers with years of experience in creating custom logos for businesses. Whether you want to use a cartoon-based logo or another type, we can help you maximize your impact and engage more leads and customers with an attractive logo.
Call us anytime, and we'll help you plan your logo to include a cartoon or caricature image. You can even have your face turned into a character that you can place on your various advertising assets.
We have the resources. We make it possible. We do it right. Contact us NOW!