If you own a night club or bar, have you considered having a custom logo design for your brand or business? Perhaps you think your business in a local one so you don't need an online presence? But what about your offline presence? Did you know that your logo will follow you into the "real world" too?
Also, a logo online can pull people in from your local area as well, not just "out in cyberspace."
A logo can be used on all sorts of physical products such as your official sign, stationery, pencils, personalized items that customers take with them, and much more.
More than that, a logo represents your establishment in ways that other aspects of your business do not. Does your building represent you? If you are a bar owner, does your alcohol represent you? No. These are only necessary items that are a part of your business. But your logo represents your brand to others.
What type of logo should you have?
Some bar or nightclub owners may wonder what type of logo they should have. Well, there's no right or wrong answer. But you do want it to represent your brand and look professional. Also, you need it to reflect, to some degree, the professional niche area of nightclubs so that it follows a bit of a standard regarding those types of businesses. Every professional has these standards. So it's wise to take a look at what other nightclubs are doing with their logo to see if your idea follows a general pattern.
We did some research about logo design for nightclubs and here's what we found out.
Designhill.com has an interesting article that is focused on bars and nightclubs and how important it is that they have a logo. They make the point that having a logo is too important to ignore and that you may miss a lot of potential customers if you don't work on your branding.

Your Logo is Your Brand
Working on your branding is what having a logo is all about. It is not the only component of branding but it is one of the most important. When considering your nightclub logo, consider these ideas for your logo.
Strong lettering– A logo should symbolize your brand, whether you are a nightclub or some other sort of business. Your lettering should be bold and made a statement such as in this example. This is just an example but notice how the gold over black accents this brand for a nightclub.
Bold colors– A nightclub has pizzazz. You want to communicate that in your logo. So using bold colors such as red or gold may help get that across.
Various textures– By varying the texture you use for your logo, you can create new hype for your brand that gets people excited about what you do.
One-letter logos– Consider a one-letter logo if you have a strong last name that stands for your brand.
Flashy look– If you are truly a "hopping" place that brings excitement and fun, make it flashy with neon or other fonts.
Dignified/strong– If you think of your club as a more dignified establishment, you may want to tone it down a bit while communicating a strong brand.
Brainstorm before consulting
One of the tips we wanted to suggest when creating a logo for your nightclub or bar is to brainstorm before you consult with a professional. By getting an idea of what you want through brainstorming ideas, you'll have a better idea of what to tell your professional designer when you take it to them.
Start by sketching out how you want it to look (in the raw form) and then adding color if you want. Of course, you can just indicate the color you want to the side by labeling it before showing it to your designer.
View samples of our work
As mentioned before, you don't want to work with any designer who does not have a portfolio. Dealing with a designer without seeing their work is like buying a car without test driving it. You need to see what you are getting before hiring them. Ask questions and see if they can deliver what you want before hiring a logo designer. Look at our night club design portfolio or to see how we've created designs and styles to match the brands of different night clubs and bars around the world.
The DIY Method
If you decide to do it yourself, it's wise to read up on how to design a professional logo. Remember that your logo will represent your company in multiple locations, both online and offline. If you have graphic design expertise, great. But it might be good to run it by a professional designer to see what they think before investing your time and resources to create it.

Freelancers
One idea on how to get a design for your brand is to hire a freelancer. There are many freelance graphic and logo designers available online. But you don't know what you are going to get unless they have an active portfolio. If you do choose to get a designer this way, it's wise to check them out thoroughly and to make sure they have a recent portfolio of work. There are great and ingenious freelancers out there, but there are more who are just mediocre. Make sure you thoroughly look into the person's work history before hiring and read the terms of any contracts carefully.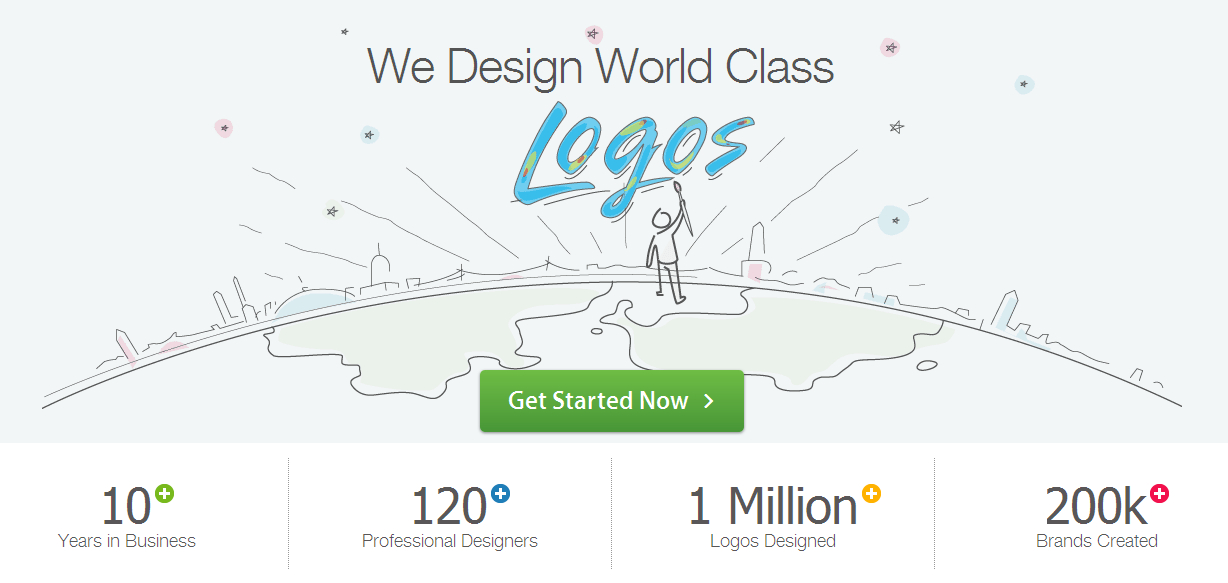 The Benefit of a Special Design Team
Many business owners don't want to lose control over what they do for their business. That is understandable. You may feel that you cannot control the final output if you cannot do it yourself. But, unless you are a logo designer yourself from previous experience, it is best to have the professionals do it.
Logo Design Team has some very compelling designs that we have created for nightclubs and bar. Take a look at our entire portfolio here. We do designs for a wide variety of clients and types of businesses. Just ask us what we can do for your brand.
We work with clients individually, and we realize that every client and business is unique. You can sketch out your idea and send it to us, and we will do our best to create your bar or nightclub logo in the way that you envision.
So contact us and tell us about your business. Let us know your vision for your logo and we will create it for you in no time at all.
At LogoDesignTeam.com, we understand that every industry is different and you have a special type of message that you want to get across to customers and to attract new customers. Work with us and tell us what you'd like to reflect in your logo. We'll get to work on it right away, and you'll see that hiring a specialty logo design team is the best decision you ever made for your club.
Thinking ahead in terms of trends and time. We aim to create designs which will remain unique and iconic, in other words – timeless designs. You want it, we'll give it to you. Give us a buzz here!