If you are a business owner wanting to focus on your branding and improving your logo, congratulations! Focusing on your logo is one of the first steps that is needed to promote your brand. But what types of products should you place your logo on?
Some products do not display your logo as well as others. They are either too small or too large and don't show your brand in the best light. You also want to increase your ROI by placing your brand's logo on the items that will produce the best results.
After doing research on different things that are great places to put a logo, we've compiled a list of 8 products that are perfect for logo branding. Using this list, you can start thinking about to put your logo on when you spruce up your advertising strategies.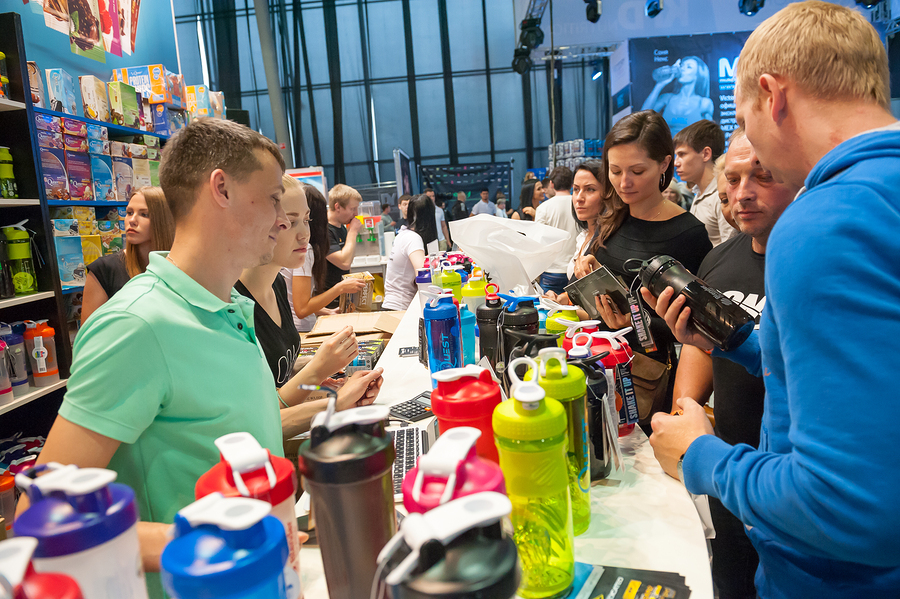 1. Coffee cups and mugs
What better way to advertise your logo than on a coffee mug? You can keep your branded mug on an office desk, send some as gifts to friends, and display your logo during meetings with clients. Coffee mugs also make great gifts of appreciation to your regular clients, and it will be a constant reminder of your products or services that they can display in their office, as well.
Vistaprint is one company that will allow you to place your brand on coffee cups and mugs, as well as a variety of promotional products and items that you can easily share and promote.
2. Stationery
Stationery is still popular in the real world and it could be a good way to advertise your products and services to real-world contacts. You could also put your logo on stationery beside your website or blog to help with cross-platform advertising. To see more examples of what can be done in this area, be sure to check out our stationery portfolio.
You may think that no one writes the hand-written letter anymore, but you still need your company logo on your real-world paper stationery. Print mailers are another place you need to have your logo. Don't forget the power of doing cross-advertising by putting your URL of your websites and email address on your business stationery.

3. T-shirts and Caps
One of the best products to advertise your logo on are T-shirts and caps. Regardless of your political views, who hasn't seen the Donald Trump caps that read, "Make America Great Again!" T-shirts that bear similar sentiments for a variety of purposes and causes have an impact on our minds. We often remember them even after the person wearing them has left. Logos are perfect for T-shirts and caps because there is plenty of space to place your company logo and accompanying text. You can easily send these items to others also, including business partners and clients, so that they can carry your message even further.
Create brand ambassadors by placing your logo on T-shirts and caps to optimize your impact in the real world, as well as the online environment. People also love to get things free. Consider giving away a limited number of T-shirts and caps bearing your logo on your website in return for their email address.
4. Tote Bags
Tote bags, usually carried by women, are another great way to advertise. Women are always looking for roomy tote bags and beach bags that they can tote their wares in as they head to the beach, picnics, and outings. You can have your logo put on a tote bag and have it duplicated to share with everyone. Once your get your logo designed and placed on a tote bag, you can order as many as you need from companies such as CafeExpress.com that will imprint your logo on your personalized items for a fee.
5. Brochure/Flyer
One of the most important places that you should put your new logo is on a brochure or flyer. This is an excellent advertising tool that you will want to share with as many people as possible to promote your brand. Your brochure should feature your logo prominently, and it should focus on the most important elements of your brand and business.
6. Packaging and Mailers
Another place you definitely should put your logo is on your packaging that you send out to customers and potential customers. By wrapping up your wares with your logo-enhanced packaging, your customers will be reminded of who you are when they receive your merchandise. Remember that, if you deal with third-party vendors and platforms such as Amazon and others, your brand can easily get lost in the myriad of other businesses who are selling on their platform. By putting your logo on all of your mailers and packages, you reinforce your brand every time you send something out.
7. Websites and Blogs
Let's not forget putting your logo on your website or blog! That's the main reason you create a logo in the first place. With the increasing importance of placing your brand online, using your website to advertise your brand is one of the most important places to put your logo.
Also, you should make sure you have a business app or mobile website that is easily discoverable on app markets and your website.

8. Stickers and Bumper Stickers
One of the best products to put your logo on are stickers and bumper stickers. Bumper stickers can advertise your brand to anyone that is driving behind you, and you can include your logo, phone number, and anything else that you wish to put on the bumper sticker.
Stickers of other kinds can also be sent as a complimentary gift to clients or B2B partners, and you can also use them as door prizes at company meetings or events.

Creating Your Logo
The products we've mentioned in this blog post are all great products to put your logo on. But first, you must create your logo. Look at your logo as it is now. Do you have it on your website? Have you used Google Analytics or other tools to see the kind of results you are getting with your logo?
If it's not working as well as it should do to bring you leads and customers, you may need a logo makeover. We can help with that at LogoDesignTeam.com.
Here are a few tips in creating a killer logo that you can be proud to place on any of these items:
Make use of dynamic eye-catching graphics.
Use color to your advantage.
Make your fonts stand out in ways that complement your logo.
Capture the personality of your brand.
Stand out with unique designs.
Stay away from off-the-wall colors or designs.
About Logo Design Team
At Logo Design Team, we have years of experience in creating, repurposing, and redesign of company logos. View our portfolio here for our logo design and redesign work. We will consult with you and help you create the perfect logo for your brand so that it will stand out, regardless of what product you place it on.
Your logo is one of the first things customers see when they encounter your brand. With something that important, shouldn't you spend some extra time making sure it is up to par?
Time for a change, contact our graphics design team today, we have the perfect remedy!
Let's create something amazing together. Contact us now!