Do you have a logo that you think needs some reworking? Does your logo need repair? If your logo could use some improvement, it's time to think about changing it.
But how much is too much? Is it a risk to change your logo too often? Some companies have reported a drop in customer opinion after changing their logo so doing so can be risky.
In this post, we will look at the advantages of changing your logo and give you some advice on how often you should change it without causing any problems with your subscribers or customers.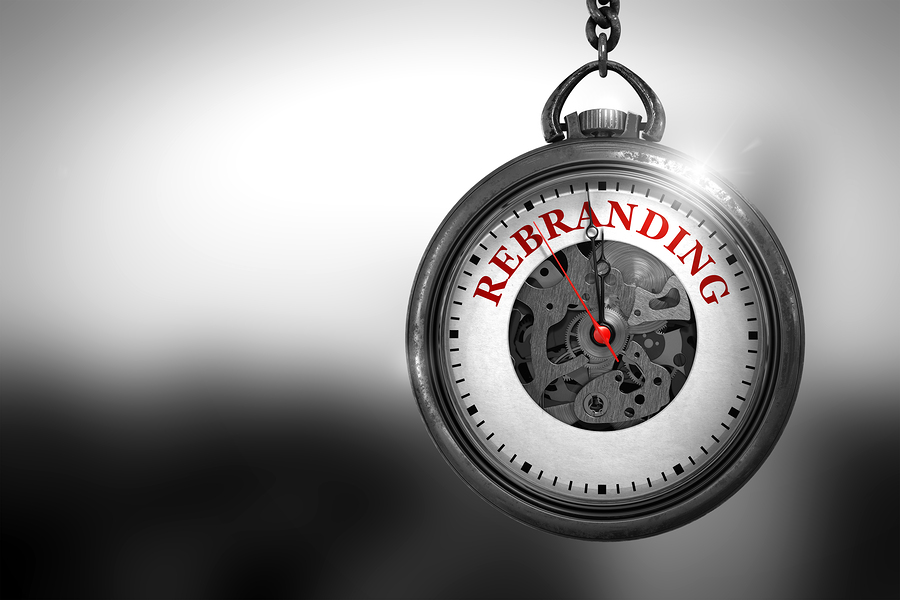 Logo Changes that Backfire
Before starting a discussion on how often to change your logo, first, it helps to think about the change that you want to make. You should always carefully consider any logo change you want to make because it could backfire.
One example is the recent Starbucks change that they made which dropped the words, "Starbucks Coffee" that was previously on the label and replaced it with a larger picture of the mermaid. This emphasis on the mermaid caused the focus to shift away from the brand name and made it virtually unidentifiable to people unfamiliar with the brand.
So the mistake that was made in this example by Starbucks was that they assumed their brand was such a "household name" that everyone would recognize it without the name brand.
This is a bit arrogant, to say the least, and seems to echo some of the sentiments of disgruntled customers who were furious about the logo change. You may be saying to yourself, "Why should customers care about the logo change?" But branding is a part of the reason that people choose the Starbucks company.
One quote from a particularly angry customer read:
"Who's the bonehead in your marketing department that removed the world-famous name of Starbucks Coffee from your new logo? This gold card user isn't impressed!" (Business Insider)
This doesn't just sound like a customer who hates the logo. It sounds like a customer who is about to be a former client! So do you see how serious it can be when you start changing your logo?

When Should You Change it?
Now, are we saying that you should not ever change it? Of course not! Sometimes there is a great need to change your logo to go with your branding better or for other reasons. But you should have a good reason to do it.
Change just for the sake of change is never a good idea. The old saying about the wagon wheel applies here, "If it ain't broke, don't fix it!"
But if your logo is not getting you the results you want, you should consider making some changes. You should just be careful in how you do it and make sure it is a change that will get positive results.

When Should You Change Your Logo?
There are many reasons you could consider changing your logo. Some of the best reasons for doing so are listed below.
If your leads are not panning out to conversions– Do you have leads that do not increase your sales? It could be that some are not making a connection with your brand. Your logo is the first thing they often see that represents your brand. So maybe it could be improved.
If your site traffic is down– If you have noticed a decline in your site traffic or you are not drawing views from people that should be interested in your brand.
When your logo doesn't reflect your brand's image– If you have made changes in your company, but your logo doesn't reflect that, maybe it's time for a change in your logo.
High bounce rates– High bounce rates on your page may indicate that people are not drawn to your logo. Check Google Analytics statistics and see how high your bounce rate is. As a rule, it should not be more than around 50%.
Low conversions– When it comes to conversions, it's the name of the game when it comes to your site. After all, you are in it to make money, right? There are some reasons that your conversions may not be as high as they should be. Your logo could be one reason for this.

When You Should Not Change Your Logo
There are times when you should not change your logo. If you are getting the results you want from your logo, your bounce rate is low, and your site is working for you, chances are your logo is beautiful.
Of course, you don't know this for sure. That's because there are so many factors involved in the success of a site. It is possible that you have other factors in place that are picking up the slack from a bad logo.
The thing to do is to perform experiments with tools like Google Analytics and Kissmetrics and to see how different assets on your page are doing. You can do experiments on various sections of your page and test your site for bounce rate, return rate, and many other attributes.
Performing surveys is another way to find out what your customers are responding to. This will give you some insight as to how well they are responding to your logo as well as other aspects of your page.
How Much is Too Much?
When it comes to deciding how much change is too much, you should consider how well things are going now, try some of the ideas we mentioned in this post, and then consult with a professional logo design team.
Why consult with a design team? Because professional logo designers know more than just how to design a logo. They also have a strong sense of what works for a brand over the long term. They can help you test your logo to learn what it says about your brand and give you ideas on how you can improve upon it.
At logodesignteam.com, we can help you analyze your logo and decide whether you should change it or not. We can provide some insight as to how to maximize the impact your logo is having on your target audience, as well.
You shouldn't change your logo just for the sake of change. But if it could use a cosmetic overhaul to better complement your brand, call us. We have been helping companies improve on and design a great logo for many years. We can do the same for you.

About Logo Design Team
Look at our portfolio and contact us for a free quote. We can help you transition your logo to something better without losing your valuable customers in the process.
We are here to help you make the changes you need to succeed. Your logo is important so make sure that you take advantage of the opportunities you have to improve your branding by making your logo the best that it can be. That's what we do best!