Do you ever wonder how the biggest brands got that way? Do you think their logo played a part in their success? There's no way to know for sure. But one thing is for certain, their logo is a part of what they are.
In this post,  we look at the top 10 brands and their logos and discuss how it may have played a part in their success.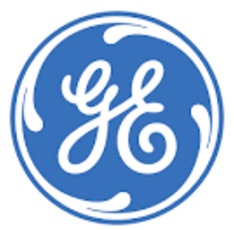 #10: General Electric
General Electric (known as "GE"), has a logo that is very simple but effective. It is a round blue circle with the "GE" logo in scripted font on the foreground. The GE logo is almost as old as the original company, which was founded in 1892. It is one of the oldest companies in existence and is considered one of the most profitable businesses in the world with a net worth of $285.6 billion.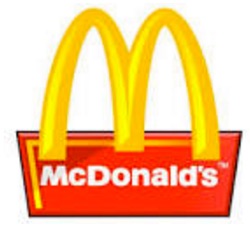 #9: McDonald's
McDonald's, known for their golden arches and millions of customers served, has a net worth of $110.1 billion. Their logo is a simple double arch-shaped "M" that can be seen from miles away. It is one of the main things people look for when they are searching for locations in a new town. The logo has worked effectively for the McDonald's brand for many years. It has had a few changes when it comes to their packaging and TV ads, but their primary logo has remained the same on their signs.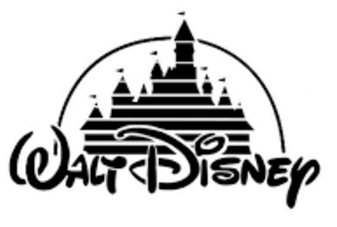 #8: Walt Disney
Walt Disney, the world-famous movie company for kids, features a castle beside a crystal lake view with a magical and surreal background of various colors behind it.
While their original logo was Mickey Mouse in all his glory walking above the Walt Disney name, the castle and beautiful lake view have captured the truly magic that the company has stood for over the years.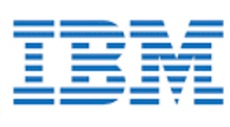 #7: IBM
IBM, the company that started with the name of "International Business Machines," focuses on computer business services for businesses. While they have never reached the level of Microsoft or Apple regarding innovation, they have held their own as the leader in business machines for decades. Their net worth is currently at $142.7 billion and their logo has stood the test of time along with them.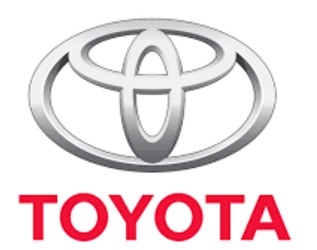 #6: Toyota
Toyota Motor Company, a Japanese car company, features a logo that has three overlapping Ellipses. It is meant to stand for the unification of the hearts of their customers and Toyota's products. The background represents Toyota's technological inventions and the opportunities that lie ahead.
A forward-thinking company that has their mind on progress, Toyota is worth $177 billion in assets as of 2017 and has been in business since 1937.
Their logo has proven effective in promoting the strength and innovative spirit that they have come to know over the years and they have high principles that guide their thinking that originates in Japanese culture.
Their logo is silver and bold in appearance and the perpetual circles that embrace each other symbolize the stronghold they have between what they produce as a company and what their customers want.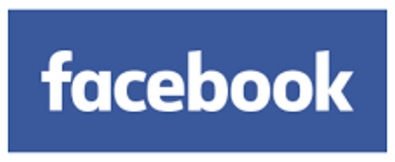 #5: Facebook
Facebook, created by a Harvard dorm resident named Mark Zuckerberg and a few of his dorm mates, has exceeded all of the goals that the founder set for himself. It started out as an experiment and a chat service for on-campus Harvard students and grew into a large cross-country experiment and then into the gigantic network we know it as today.
Facebook's logo, like many famous company logos, is simple and straightforward, featuring a simple lower case "f" on a dark blue background. The company was established in 2004, just 13 years ago and remains as the most popular online social media platform in existence. It is worth $314.8 billion as of this writing, but the logo looks like it only cost $4 to make.
The logo has served it well, though many have questioned its simplicity and have asked Zuckerberg to consider changing it. But he must feel that you shouldn't mess with what works, as the same small "f" remains today, an icon of the most successful online networking system ever seen.
#4: Coca-Cola
Coca-Cola is a giant in its industry which seems to be "much ado about nothing." But when you think about the fact that Coca-Cola has surpassed all sales records of the biggest soda companies, expanded it reach to include numerous memorabilia products that have sold in the millions, and even found time for philanthropy, that's not too bad.
As for the logo, the logo was invented by a friend of founders in the early beginnings, and it had hardly changed since 1892 when it was invented. (By the way, Coca-Cola and General Electric both came into business the same year!) Did you notice that?
Coca-Cola's scripted beautiful white cursive writing on the red background has stood the test of time, so I doubt you'll see any changed in the logo for another hundred years. Oh, and the company is worth $192.8 billion.

#3: Microsoft
Microsoft today is worth $407 billion. Their logo is worth much less and has changed little since the early days when Bill Gates made a hobby out of trying to second-guess Steve Jobs, founder of the rival, Apple, Inc.
It is also interesting to note that the only company that rivals Microsoft in net worth today is Google and Apple. So it seems that the battle rages on, even after Steve Jobs' death in 2011.

The logo for Microsoft was invented by an in-house friend of Bill Gates's and once changed to a green color then changed back to the flying Windows logo. They must also believe in keeping things simple is the best rule. Their logo on their building is just a static four-colored window.
The logo is attractive and was quickly branded with the Windows brand, so they probably are in no hurry to change their logo either.

#2: Google, Inc.
Google is a household word for anyone associated with the Internet in any way. If you own a smartphone, you are acquainted with Google. The most powerful search engine in the world also features numerous online business tools, calendars, and software that help make your life simpler and easier.
Despite all of the excitement over the company which now has a net worth of $82.5 billion, their logo is relatively simple. They went through a series of changes that attempted to incorporate the artistic creativity of the Google company but decided to go back to the primary colorful "Google" logo that resides above the search bar.'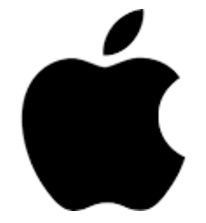 #1: Apple, Inc.
Apple, Inc., the #1 brand in the world as of this writing, features a logo of a bite out of an Apple, is perhaps one of the most brilliantly marketed companies in the history of the world. Steve Jobs had the vision of a religious holy man, the insight of a scientist, and the mind of an artist. He and his "A players," he called them took Apple into the era of high-tech innovation that has been rivaled by no one else.
He literally created a brand that everyone thought they "had to have."
Their net worth today is $586 billion. The logo of the apple with the bite out of it symbolizes something of great value that you just had to take a bit out of and be a part of. Steve Jobs once called it "the forbidden fruit."

If you look back at all of these logos for the top most successful companies in the world, you'll notice they have one thing in common: they are all simple.
But despite their simplicity, they also had a "stage presence" that transcends logic and creates a brand appreciation that is uniquely theirs.
That's what you need to do with your own brand too. Through logo design, you can achieve that. We can help you do it.
Contact logodesignteam.com to get started.

You never know how far a logo can take you. But it represents your brand so it's important.