As an online brand or business, you are going to want to rank at the top of Google should someone be searching for your name. This shouldn't be too hard to accomplish, especially if you have a brand name that is quite unique — however, that simply isn't the case for all brands. When that isn't the case, if someone is searching for your brand or business online and come across a competitor first, that is a huge disaster that could be hurting your business.
Today we are going to look at seven effective ways to start ranking higher in the search results. The great thing about spending time on your on-site and off-site SEO is that it will continue to reward and rank your site for many months and years to come.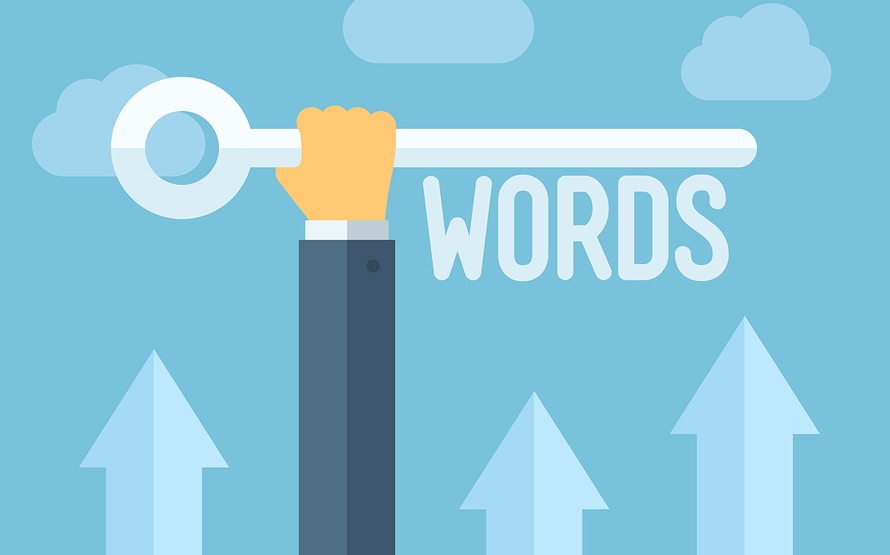 Follow these 7 Simple Steps to Rank Higher in Google
Before attempting to rank for anything in the search results, it's important to realize that there are over a billion active sites online and only 10 sites that will rank on the first page of Google. With this in mind, it's extremely important to pick the keywords and search phrases you want to rank for. In this scenario, we are going to focus our efforts on trying to rank for our personal name or business brand. In short, focus on the easiest keywords and search terms first.
1 – Use Your Domain Name as Your Brand
First thing first, you are going to need a website. You most likely already have one, and there is also a good chance this site already has a domain name that is the same as your brand. If this is the case, then it can definitely help with the ranking of your site in Google for your brand name. Even though Google says "exact match" domain names don't influence rankings, it can help with anchor text, backlink URLs how your site and brand is seen through the search results.
2 – Make Sure Your Site has Content
In addition to having a live site, you need to make sure you also have content on it as well. In previous years, 500-word articles were ideal for ranking in Google, now it's all about making sure you have content that provides real value and offers a positive experience for your audience in the process.
If you aren't sure what type of content your site should have, here is a full list of pages every small business website needs to have.

3 – Create Social Profile Pages
There are currently over two billion users spread across major social networks like Twitter, LinkedIn, Facebook, and Google+. With so many people in just a handful of sites, it would be a complete waste to not take advantage of it. Social media is one of the fastest and most effective ways to deliver your message and content around the world.
At the same time, social profile pages are one of the most effective ways to rank multiple times in the search results. You can use social profiles to send links back to your website in the author bio section, but you can also make sure you are creating pages for your brand as well. Google loves social profiles pages, and they also rank them much higher and faster than other content online.
To help your social profile pages rank as high as possible, be sure to link back to them from different websites and also share them with your other social audiences to cross promote your social followings as well.
4 – Use Shareable Content to Obtain Backlinks
To rank higher in Google, you need more backlinks to your site. One of the best ways to get more backlinks is through the use of shareable content. A perfect example of this would be infographics. Everyone loves infographics because they are easy to read through and it doesn't take several minutes of reading like text content does. At the same time, it's also very easy to share images with different audiences — whether that be through social media or on other sites. This process can also be used for animated video as well.
No matter how you are getting more attention through shareable content, every backlink to your site can help with improving your search rankings in the process.
5 – Setup Google Analytics and Webmaster Tools
Since Google is the most popular and powerful online search engine and internet business, they keep an eye on pretty much all site data possible. In addition to having direct access to this information, they also provide extremely valuable tools and tracking solutions to help site owners better understand their audiences and rank higher in the search results.
It's free to setup and all you need to do is copy/paste a line of code to your site. The two services you will want to sync up with are Google Webmaster Tools and Google Analytics. Once this is setup, you will be able to keep your site on good terms with Google, along with receiving updates on how to better rank your site and content.
6 – Guest Blog and Contribute to Other Sites
We've covered a lot of different ways to create content and backlinks for your site. Guest blogging and contributing content to other sites within your industry is one of the more aggressive methods for not only building more high-quality links back to your site, but also for growing your brand in the process.
The way guest blogging works, is that you would provide other sites within your industry with high-quality content. In exchange for your content, you would receive a backlink to your site in the author bio section and also get your expertise (through your content) shared with a whole new audience.
The process works extremely well. If you would like to learn more about how to get started with guest blogging, refer to this guide here.

7 – Monitor and Improve Your Search Rankings
It's one thing to rank in Google, it's another to maintain and improve upon your rankings over time. The ideal situation for your site would be to start ranking for its brand name, then scaling out into other keywords and search phrases based off the content, services provided and products you sell. This type of tracking can all be done through Google Analytics and Webmaster Tools, along with other third party software. Monitor what you are ranking for and continue to build backlinks and promotions for other content that isn't yet ranking on the main page of Google.
Your Brand Name at the Top of Google
That's all it really takes to see your site ranking at the top of Google for your personal name or brand name. The important thing here to remember is that the complexities of this will all rely on how competitive your brand name is to others already out there. If it's unique, you should have no problems ranking in the number one position.


At the same time, just ranking in Google isn't enough to have a trustworthy and solid brand online. You also need to have a professional logo, website, and designs across your social profile pages. At LogoDesignTeam.com, we help some of the largest and most successful brands in the world look better! Now it's time for us to help you do the same.
Contact our design team today and let us know what areas of your brand you'd like to improve upon. Because WE DO IT RIGHT!