Amongst many trends and experiments that has been going on in the logo design industry since ages, mascot logos have always been a thing of attraction for both the consumers and the designers alike. Logo designers around the world have been putting in all their creative efforts to conceive such a character for their brands which in one hand gives a new dimension to the brand and on the other captures the attention of the potential consumers forever. Today, in a tight, competitive market situation, thinking out of the box is imperative. So, creating something like a mascot for your brand can elevate its personality and make it impressionable.
Mascot – Definition and Usage
'Mascot' is associated with good luck and spirit for the organizations with which it is linked to. It's a representation of a person or a thing that has a unique feature reflecting the brand identity. For this reason, the art of creating mascots for brands have always been a popular idea. Today, unanimously designers agree that compared to other logo designs, mascot logo design have a powerful influence on the prospective clients. Incorporating such a fictive character are more appealing and also it enables a business to enjoy higher profits.
Let's take a look at the benefits of having a logo with mascot:
Mascots give you the visibility: Today when there is a constant bombardment of information you need to stand out to be prominent amongst your competitors. With creative mascot design, you can receive the much-needed attention. Mascots are so attractive that they are sure to get noticed and make people stop by to learn more about you.
Mascots increase your brand awareness: Mascots are characters that have maximum appeal on the audience than that of any other sort. These characters have an impressive feel and make your brand instantly recognizable amidst competitors.
Cost-Effective Branding: Creating mascots don't involve much of a costing. You can design a mascot for any kind of promotional campaign, whether it's in-store promotional events, employee awards function or any sort of marketing events. Industry experts are of the view that a mascot is such a representation if used correctly as part of the marketing campaign can create a long-lasting impact on the audience.
Mascot logos are that set of logos that have been influencing the target audience with their unique approach for long. They are thought to be the representation of the people and culture of a company. In this competitive age, logo with mascot can create a difference. So, owing to the increasing demand for mascot design as a present-day logo designer you must master the skill.

Mascot logos can be of different types. They are categorized as:
Human mascot logos
Friendly animal designs
Object mascot logos
Fierce animal mascot logos
If you want your brand name etched in the heart of your potential clients, then designers, all eyes here! 10 mascot logos that are so cool to take inspirations from:
1. Cornelius Rooster – Kellogg's Cornflakes
Kellogg's corn flakes – the product of Kellogg company is the most favorite breakfast cereal around the world of all times. Today, this product is a widely known name. It has captured many hearts with its friendly and colorful mascot logo – Cornelius Rooster. This particular spokesperson with its green body, red comb and yellow beak represents a happy-go-lucky, confident character. The rooster is designed to signify freshness after waking up and beginning the morning with brighter hopes. Cornelius Rooster debuted as the logo of Kelloggs in 1957 and since then it has been adding several milestones to the company's fame. This minimalist logo can be your inspiration for your next design.

2. Giant Panda – World Wildlife Fund
World Wildlife Fund (WWF) was the first international conservation organization that started working in China. The organization assists in taking policy-level conservation decisions which it does through information collection, communications, capacity building and demonstration of conservation approaches. This world-famous organization uses a giant panda as its logo so that it acts as a strong and recognizable symbol by overcoming all language barriers. The organization drew inspiration of this mascot logo design from a female giant panda, Chi-chi living at the London Zoo in 1961, the same year when WWF was formed.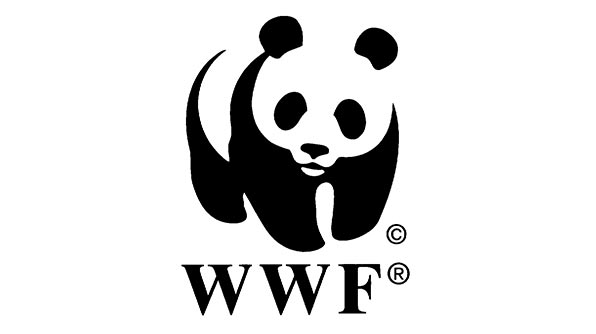 3. Michelin Man – Michelin
Michelin is a famous tire company. It has been using this cartoon spokesman to grab the attention of the target audience uniquely. Initially, the logo was named Bibendum, but gradually it became widely known as the Michelin Man. This iconic brand symbol was introduced in the year 1894 with an aim to represent a person made of tires. This plump cartoon mascot design has been significantly contributing to the massive success of its brand. If you want to create a mascot logo for your brand you can take inspiration from Michelin.

4. Mickey Mouse and the Castle – Walt Disney
Disney is a company known to create outstanding logos. It has been continuously experimenting with its logo designs since its inception. The world has seen its logo evolution ranging from the Mickey Mouse mascot logo to present day Cinderella castle. Disney has perfected its brand experience over the years with its creativity. Since its establishment, well-known cartoon creation of the company, Mickey Mouse has always remained its official mascot. Debuted in 1928, this friendly, lively mouse has become extremely popular worldwide and gave the company a dimension that people of all ages loved and adored it. But with time, Disney started to think differently. It collaborated with Pixar and gave a thematic approach to its logo with the castle. Although the logo changed to a castle, yet perhaps the cartoon character Mickey Mouse only provides the brand with its real identity.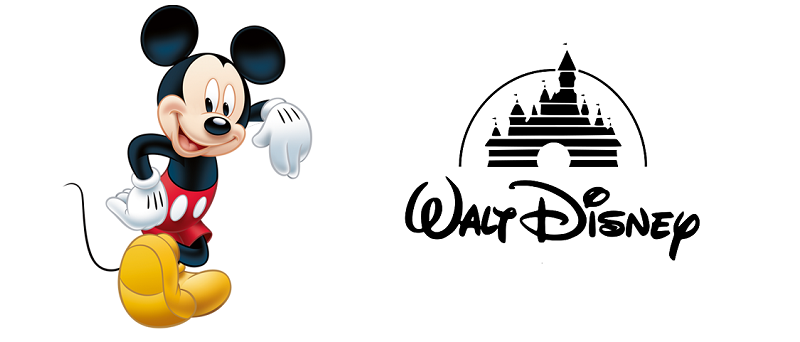 5. Julio Pringles – Pringles
The world famous chips company Pringles has an interesting spokesman, Julio Pringles. This charming mustached man has been capturing every heart since 1968. The choice of this cartoon mascot was made with a purpose. Julio Pringles has his head shaped as chips which signifies that every piece of chips in the packet is equally sized. The mustache added to the face implies professionalism of the brand and endows a feeling of maturity.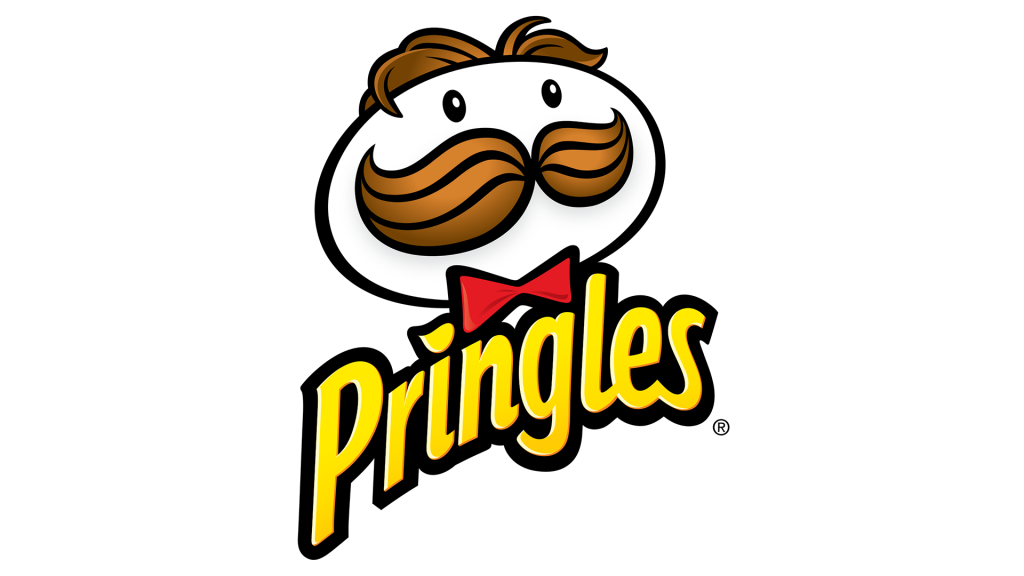 6. Fido Dido – 7up
The lemon-lime flavored, non-caffeinated soft drink 7up has Fido Dido as its spokesman. This tall, frizzy-haired cartoon character wearing shorts and a large 7up T-shirt defines the brand greatly. Fido Dido had been drawing a lot of attention from the moment it was introduced publicly. Although the company has revived itself and its mascot logo recently, yet till today it remains to be the same favorite for all. The character has been a great inspiration for logo designers of all times.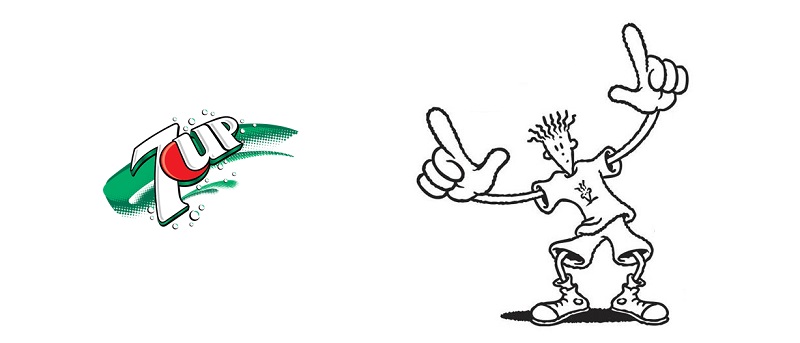 7. Pink Bunny – Duracell
Duracell is the world's leading manufacturer of high-performance alkaline batteries. The brand has a pink Bunny as its mascot. The bunny is an anthropomorphic pink rabbit who is powered by batteries. Needless to say, 95% of consumers recognize the brand from its mascot and get fascinated by its human-like moves. This mascot design move is sure to impress all designers and inspire them to create their own productions.

8. Fixit – Pidilite
Pidilite is a renowned company dealing in waterproofing solutions, adhesives, sealants and construction chemicals to arts & crafts and more. Dr. Fixit is one of its specialized brands, popular in India that offers comprehensive system solutions for waterproofing to new homes or repairing the existing ones. After rebranding, the company decided to have a Doctor on the brand logo.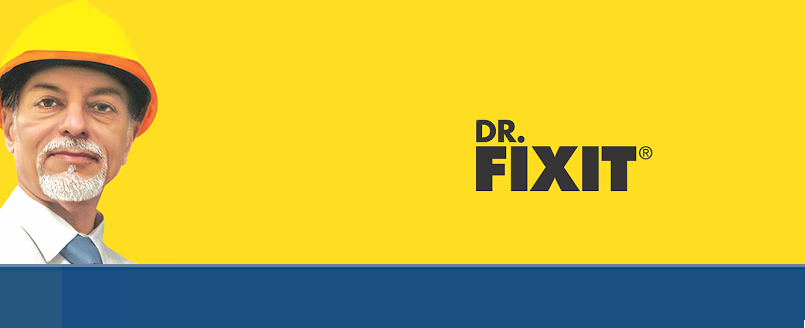 9. Vodafone Zoozoos
Vodafone Zoozoos are one of the unique and most talked about mascot logos in India. This second largest mobile phone company introduced the eggshell-shaped characters during IPL (Indian premier league) Season 2 and since then it has been the most popular mascots of all times in India.
The conception of this funny character was done to communicate Vodafone's greater customer experience and let the clients know that the company offers exclusive products and services to make customers' lives convenient.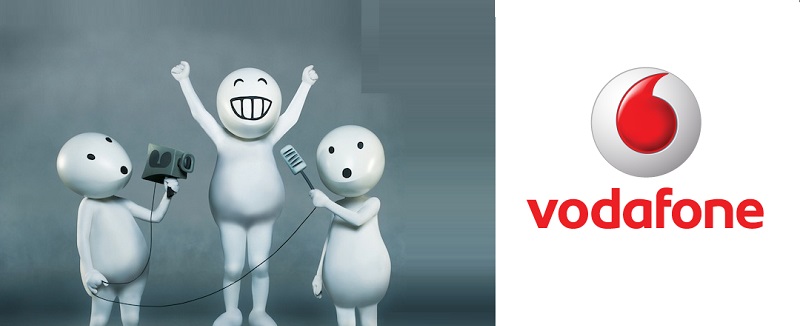 10. Pillsbury Doughboy – Pillsbury
Pillsbury Doughboy originated on March 18, 1965, with an idea quite interesting. He was created to amuse consumers; as he would pop out of a can of refrigerated dough. Earlier the spokesman was named Poppin' Fresh— that reciprocated quality and freshness of the product. Later he was renamed to Pillsbury Doughboy. This 8 3/4' inch tall character wearing a classic chef hat and white handkerchief had been enthralling every heart as an advertising icon and mascot. Designers of modern times can get inspiration from the style and concept of the doughboy.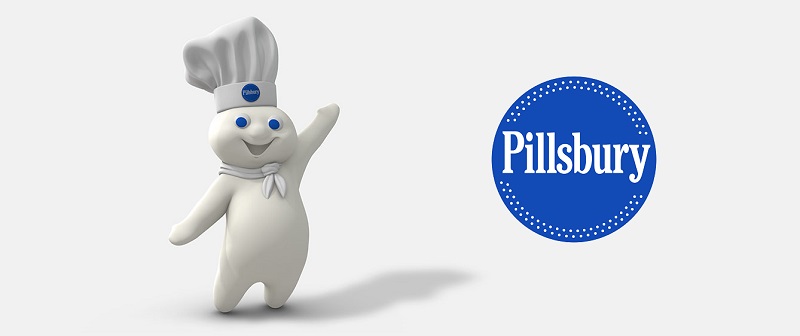 Images Source: Brand Yuva
Design a Mascot To Reflect Your Company Culture & Value
We have tried finding out the best mascot logo designs for you. Some are old and some are recent. However, the matter of the fact is these cartoon characters with human-like appeal has always been the center of attraction for viewers. We know that grabbing the attention of potential customers and keeping them loyal isn't easy, now and then you need fresh ideas, and today it is seen that mascots can play a pivotal role in doing so. Thus, draw inspiration from the above list and create your own mascot. Logo Design Team is always there to assist you in your creative thinking. Click here to know more how we can help.