Designing a logo for your company is an exciting task. However, when you approach a designer, he will most likely pass on to you some set pattern of designs considered versatile and clean in your industry. This completely diminishes the purpose of logo design. A company searches for its identity in a logo and if the logo does not differentiate you from your competitors, you stand to lose instead of gaining. Here we list out the types of logos to avoid like the plague.
As a conscious business owner, you must avoid logos that have been used and overused. Such clichéd logos seriously question the creativity (if any) involved in designing. And for a consumer you appear to be just another company out there to market itself. Avoid these most common mistakes in logo designing to tower above the rest.

1. Generic logos
Designers push for generic logos because they think clients are familiar with these designs. What businesses don't understand is they are missing the whole point by using generic designs and inadvertently fall prey to designers. Why would you want your company's acronym to be cut into two by an arc when every other company does that? Similar cases of generic designs include:
Company's acronym in ethnocentric font with disjointed or united letters
Company's name encircled in bicolor
Using worn-out "Satisfaction font" that hardly derives any satisfaction
Trying to get out of the box but still the acronym is stuck in square boxes
Putting your business name in financial graphs and growth lines could not be more boring
2. Logos that hint at specific ethnicities
It is always better to play safe by avoiding ethnicity indications in logo design. Your logo should appear neutral to all communities and ethnicities. Your client could belong to any ethnicity. Don't try to appease a specific group; likewise, be careful enough not to offend sentiments of any community. Maintaining ethno-neutral approach increases the reach of your business and you tend to appear appealing to wider audiences.
For example, Swastika is an ancient religious symbol used in the Indian subcontinent. However, if you draw its mirror image in your logo, it will surely annoy many religious leaders. Nazi Germany adopted the same Swastika before World War 2. So, in Europe, you better watch out to avoid terrible consequences.

3. Popular designs
Designers have a propensity to use popular designs like trees, cars, roofs, houses, round shapes etc. It does not lead you anywhere. Put your foot down and don't let those V-shape elements with leaves define your company logo. There is a trend to show off that you are an eco-friendly company. However, that's not necessary.
It does not matter whether your logo talks green, your initiatives should do. Don't carry your identity on your sleeves. For example, car accessories shop doesn't need a car; a real estate broker can do without a house. A dentist would be better off without teeth.
4. Logos with too many details
A logo too simple may fail to make a point. Similarly, a complex design may take you off track. In logo design, white space is not your enemy. Let your logos breathe. A minimalist design is loud and clear. A logo with too many details creates clutter, causes distraction and annoys the viewer.
A complex design will lose details when printed in a small size and may look like a smudge. Too many details entail viewers to process more information to understand it, ultimately, they'll lose interest. So, keep your logo simple yet effective. Apple and Nike have done it very well on this front.
5. Logos with stock art
Stock art is available for download from many websites. This does not give you the authority to use them in your logo as it puts you on copyright issues. A logo is meant to be unique and original. If you use a stock vector image or familiar shapes like globes, silhouettes, etc it is probably being used by another person in the world. Your logo is no longer original. Amateur designers often make this mistake. Therefore, if you want artistic logos, get an artist to paint it for you and convert it to vector later.
6. Logos without a good font choice
Some designers make a mistake of choosing a font that they like and not what suits your business. Don't let designers impose their choice on you. When the logo is a combination of icon and typeface, designers must find the right balance between the two. The two cannot afford to stand out independently but co-exist.
Every font typeface has a character. Designers must discern what typeface characterizes the icon. Bad font decisions are taken when designers care least about them and recklessly decide. List of fonts is exhaustive. Choose wisely. Though there are trends, logo design is not about trends. Avoid using overused fonts.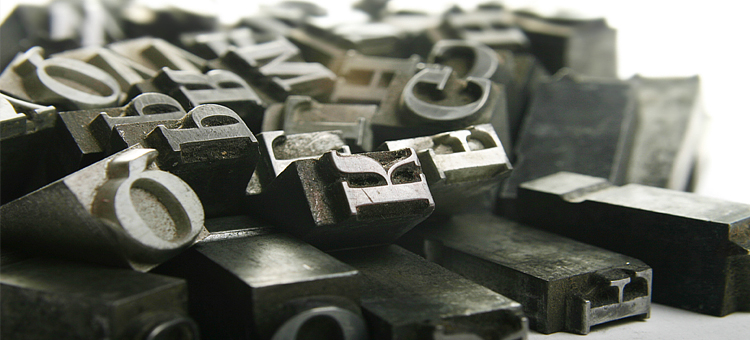 7. Copied or "inspired" logos
No designer wants to accept the fact that their design is copied from others. They instead prefer to downplay it by terming the logos inspired. Unfortunately, logo copying has become a menace. It not only creates confusion among consumers but also puts your business at risk against potential lawsuits. Originality must be the basis for logo design.
8. Designs that are irrelevant to your business
The motive of a logo is to make it easy for consumers to recall your business. It enhances association between you and your consumers. Therefore, it is necessary that your logo communicates efficiently and portray something relevant. Many industries like retail stores, restaurants, etc have a set theme to their logo. A designer can tap in these themes to give an appropriate message in sync with the industry type.

9. Logos that may appear vulgar
Logos can turn out to be vulgar inadvertently. It is embarrassing for a company if its logo appears vulgar and may impact its image negatively. It is your responsibility as well as of the designers to look for such signs and indications. Make sure not to commit such fatal errors to prevent misinterpretation.
10. Nonsensical logos
You have to shell out a considerable amount of money to design a professional logo. In the end, if your logo does not make any sense and just a random doodle without any explanation to it, the money is wasted. Always question the basis for design; something that fully justifies the brand.
Good riddance from bad logos
Logos reflect the personality of your business, and you don't want anyone to mess with it. Be an integral part of logo designing process and look for a professional designer who is aware of the nitty-gritty of logo design trade. Be careful with what to pick and what to avoid and be creative enough to keep your design original. If you are looking for an excellent logo designer, look no further than our very own Logo Design Team.