In an age of struggle for existence, catchy and impressive event management logos would make an event company distinguishable among similar others in the league.
Event management business is on the rise at present. To strive in this fierce competition an event company needs captivating logo design ideas to make a mark on its customer base.
A logo or an emblem is the identity of any brand.  Like all other industries, logos also work wonders for event management companies. Strategically created company symbol serves the purpose of informing both its potential and existing clients alike about the nature of the operation.  In addition to that, these designed elements help the company to meet its business goals in many ways.  Needless to say, creative event management logos would represent the companies' USP to their clients.
Event management business in the contemporary era
Events hold greater significance in B2B marketing for effective integrated marketing communication.  Most of the companies these days organize events to create a buzz about their brand within the market. A brand symbol is known to produce a positioning for a particular company's product or service thereby generating leads and sales. This depicts the massive influence of event management organizations in this modern age. Such event planning organizations assist companies worldwide to manage and plan meticulously for proper marketing communication.
In addition to that, event planners have been helping millions of people throughout the world to organize their personal occasions and manage them superbly.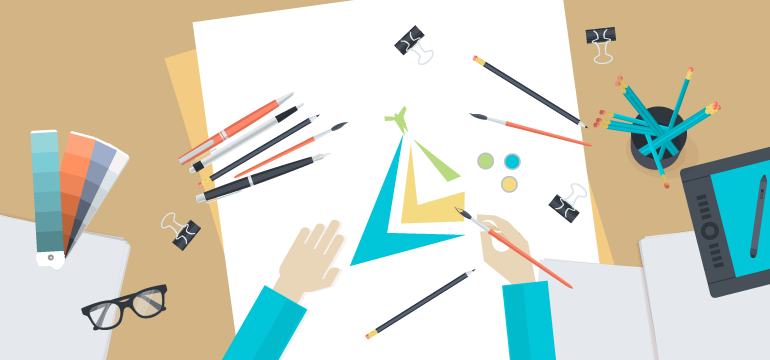 Importance of Logos in an Event Management Company – An Insight
Since the inception of  the notion of  branding, logos have become an element of corporate identity.  Creating a beautifully designed logo would play a crucial role in grabbing the attention of prospects towards any business.  Hence,  event management logo design plays an important role when it comes to creating recognition of the company.
How to make a logo for an event
As every event management company specializes in holding corporate affairs such as conferences/business meets as well as other personal events alike, the logo should be the main aspect of the company reflecting its true nature. Hence, an event planner logo design must be exclusive and should convey the staffs' expertise in one glance.
Designers can use event management logo maker like DesignEvo's logo creator or GraphicSprings free logo maker to create your best design. These portals also provide you access to some of the wonderful  event management logo samples from where you can gather ideas.
Need to know prerequisite of event management logos?
Best event management company logos should represent a classy and sophisticated look relating to the prestige of the company.
The key things to keep in mind is to create a memorable logo for your company. An emblem of your company should have proper elements to display its niche area.

Elements of event management logos
Create logos that have an official feel
Use appealing style and avoid monotonous designs
Highlight your logos with bright colors
Add interesting typography and fun fonts to the logos
Specific signs and symbols to let the audience know about the type of event you plan
Incorporate company name acronym for more personalized feel.
Are you still wondering how to create the first impression with your event management logos?
Here are top 7 Inspiring ideas to create event management logos:
Idea 1: Create Logos that are Long Lasting
Event management companies organize formal and non-formal functions for both corporate and personal sectors.  Hence, these companies should have significant branding elements so that they can remain in their customers'  hearts for long. Audience are known to have an emotional attachment with a company they associate with and hence the logo should be able to reflect the flavor. Moreover, an event company gets recognition through reference. Therefore, needless to say, every management company should choose a branding symbol that would remain fresh for decades. This would be beneficial for all event marketers as their clients could relate to them several years after.
Idea 2: Use Logo Color Corresponding to the Business Nature
Colors add personality to a company logo. Colors are an authentic conveyor of the company's message. The right tone of colors would determine the success of any event management business logo. We have been hearing a lot about psychologists saying that colors create a lasting impact on the audience.  So, it's essential to pick up the perfect colors for your company emblem – colors that match with an overall color scheme of the entire business.
Graphic designers are of the view that an event management company should decide in bright, attractive colors as their company identity. As colors harmonize the true nature of the kind of events you organize, it's vital to have own signature colors for effective branding and promotion.
Idea 3: Choose Fonts According to Nature of Operation
In any business logo, fonts are the crucial elements. These components play a vital role in giving a meaning to the company emblem. But fonts for an event management logo should be selected carefully because event business industry is different than other business sectors. Event management industry represents a high spirited, enthusiastic culture. Therefore, designers should use fonts that convey the real spirit of the industry. The branding symbol should display a high degree of professionalism and dangerous approach. The idea is to use regular fonts – an event management company whose niche is in organizing formal events can choose a  larger fonts compared to those who are engaged in arranging fun and entertainment events.
However, expert logo designers are of the view that logos for event management should not have more than two fonts. Stuffing with fonts would hamper logo aesthetics.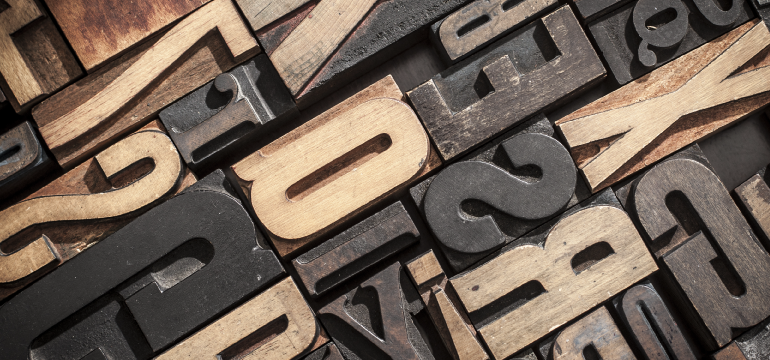 Idea 4: Refrain Using Complex Design Concept
A logo is the miniature graphical form of your business personality. Hence, consider using elements in the event management logo images that reflect the actual quality of your business. Create a logo with a minimalist design. The trick is to keep the design detailed yet not to make it too complicated. Indecipherable logo designs would make your prospective clients go away. Moreover, a major disadvantage of any detailed logo is that they lose the specifics when printed in small sizes on business collaterals, promotional products and business cards.
Idea 5: Avoid Using Raster Images
You should avoid using raster images for logos. When zoomed raster image appears pixelated and becomes unusable. Therefore, expert logo designers are of the view that the standard practice of designing a logo is to use vector graphic software  like Adobe Illustrator or Corel Draw. Use events management logo templates to create the best logo  of the time.
A vector graphic guarantees visual consistency even when the image gets zoomed to multiple sizes. In addition to that you can edit vector images later. The image on vector software is modifiable according to different media requirement.

Idea 6: Avert from Using Trending Designs
We are in an age where everything is trending. We cannot outsmart others if we don't follow the tide. But while it's about event planner logo design, a creator should not use trending designs. Interestingly, not using trends would make your business visible among peers, because you will be the one not going with the flow.  A not-so-in trend logo design will differentiate your event from others.
Idea 7: Make The Logo a Visual Summary of Your Business
As you know that logos essentially reflect the core value of a company to its target audience, therefore, designing experts are of the view that one should conceptualize logos that would be the visual description of your event planning.
The idea is to make the event logo briefly describe the audience about all essential information about your event.  Make your logo informative and evoke the perfect sense of your business to your audience.
Here are some of the inspirational event management logos ideas to provide you more precise concept: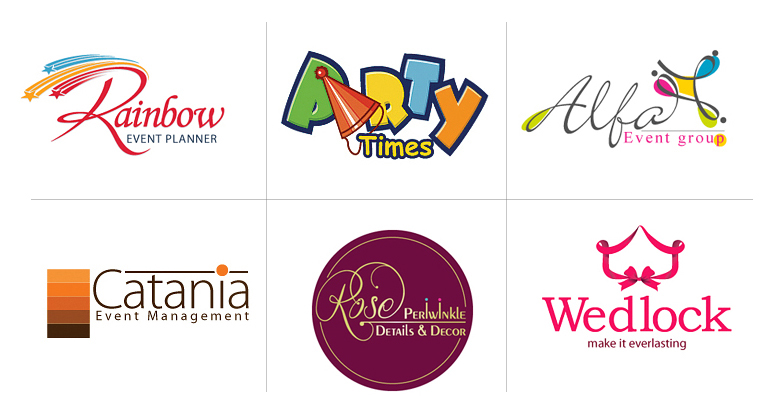 Rounding off
Logos play an essential role in branding. Like all other industries. event planning sector also requires company logos to make themselves known amongst their target clients.  Primary focus of event industry is not about marketing but stealing away all stress and tension from the clients and provide them the ease of planning and managing any program or occasion.   Consider creating your logo that echoes the true spirit of your organization.
Use the above mentioned ideas and design an exemplary logo for your event management company. You can even employ a professional team of graphic designers from Logo Design Team who are expert in conceiving some of the world-class logos in the industry.