Imagine walking through a grocery store and instantly recognizing your favorite cereal from afar. That instant recognition is visual branding in action. In a nutshell, it's a combination of elements like logos, colors, images, and fonts that make a brand immediately identifiable. It's like putting a face to a name.
Nowadays, consumers' eyes are practically besieged by the sheer volume of visuals everywhere. Be it billboards, social media graphics, or packaging, they're swamped. In this sea of images, you need your brand to not just swim but do the butterfly stroke! A robust visual branding strategy can be your lifeline, helping you build trust, convey your values, and ultimately woo those customers.
This article will help you piece together the vital elements that construct the foundation of a commanding visual branding strategy with these tips and tricks:
1. Know Your Brand
A brand's identity is crucial to any branding strategy. Having a clear understanding of your brand allows you to effectively communicate your brand's personality, values, and message to your target audience. But how do you define your brand's identity? Start by answering some key questions, like the following:
What Is Your Brand's Mission And Vision?
A brand mission is basically your company's purpose. It explains why your business exists and what you hope to achieve. Your brand vision, on the other hand, is a future-oriented statement that outlines where the company aspires to be. Together, these form an integral part of your brand identity and should be reflected in your visual branding. For example, if your company's mission is to promote sustainability and eco-friendliness, you might use shades of green and brown in your branding or use images of nature and natural landscapes in your marketing materials. Whatever your brand's mission and vision, it's essential to be clear on these concepts, so you can align your color scheme, typography, logo design, and all other visual elements with them.
What Is Your Brand's Personality And Values?
Moreover, establishing clear brand values and a distinct personality is vital. Brand values are your guiding principles. They shape the way your business operates. Brand personality, on the other hand, refers to any human characteristic that reflects your brand. Whether your brand is adventurous, sophisticated, or down-to-earth, it should be evident through the visual elements you employ. So, if your brand's personality is playful, consider using bright and bold colors, while a more serious brand may opt for muted tones. The fonts you choose should also reflect your brand's personality, whether it's modern and sleek or traditional and classic.
Who Is Your Audience?
Finally, it's important to clearly identify your audience. Think back to when you were a kid choosing a birthday gift for a friend. You probably pondered what they liked, right? In the same vein, knowing your audience is like picking out the perfect gift—it's essential. That's why audience research is a critical first step in any branding effort. By understanding who your customers are, what they value, and what motivates them, you can tailor your visual branding elements to better resonate with your target audience.
Start by developing detailed customer personas. It's a fictional character that represents your ideal customer, which includes demographic information, interests, and behavioral patterns. This helps in personalizing your visual branding approach for maximum impact.
By having a clear understanding of your brand and its visual identity, you can create a consistent and cohesive branding strategy that effectively communicates your message to your target audience.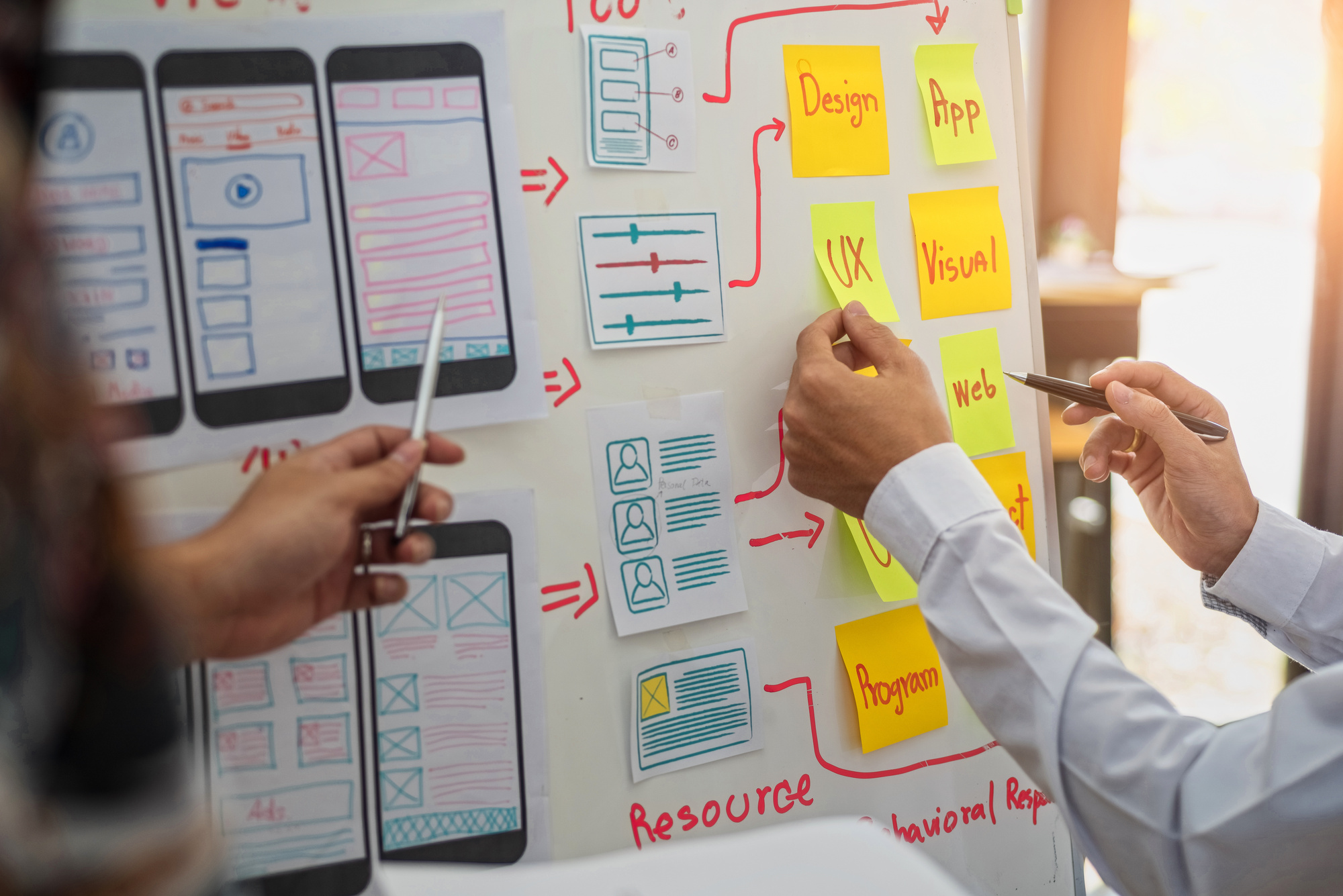 2. Create A Style Guide
Maintaining consistency in your brand's visual identity helps build brand recognition among your target audience. Consistency across all platforms, from your website to your social media profiles, ensures that your brand is easily recognizable and reinforces your messaging. Check out websites of reliable digital marketing companies like https://smartlydone.com/ to learn more about becoming consistent across different channels, especially your business website.
To maintain consistency in visual branding, it's important to come up with a style guide outlining the guidelines for using visual elements such as your logo, color palette, typography, and imagery. Your style guide should include details such as the specific colors and fonts to be used, guidelines for logo usage, and examples of imagery that align with your brand's personality and values. It acts as a reference for anyone involved in creating visual content for your brand, such as designers, marketers, and content creators.
Here are the key elements of a typical style guide:
Logo Design
Consider your logo as the representation of your brand to the world. It's usually the first thing your target audience sees and associates with your business. A well-designed logo can communicate your brand's values, personality, and essence, all in one visual swoop. It's similar to a firm, confident handshake introducing your brand to the world.
The section in your style guide containing the logo usage rules should outline minimum size requirements, color variations, and placement.
Color Scheme
Colors aren't just for making things look pretty. They can speak and affect your customer's perception. Each color has a psychological impact that can evoke certain emotions. For instance, blue often symbolizes trust and reliability, while red can ignite a sense of urgency and excitement. Knowing the language of colors can help you communicate more effectively with your audience.
This section in your style guide will specify the colors that are approved for use in the brand's visual identity. It will include the specific color codes (such as RGB or HEX codes) for each color.
Typography And Fonts
If a picture is worth a thousand words, a font surely packs in a few hundred. Fonts have personalities, too. A classic serif can convey tradition and respectability, while a playful script might exude creativity and fun. Choose fonts that reflect your brand's character and use them consistently across all platforms.
This section in your style guide will specify the fonts that are approved for use in the brand's visual identity. It will include guidelines for font sizes, weights, and usage.
Imagery And Photography
Images are like the spice in a well-cooked meal: they add flavor and depth. They can convey emotions and tell stories that words alone can't. The visuals you select ought to capture the essence of your brand and forge an affective bond with your audience.
Opt for high-quality images that align with your brand message. If your brand values authenticity, for example, prefer candid images over stock photos. Ensure consistency in style and tone so your visuals feel like different chapters of the same compelling story.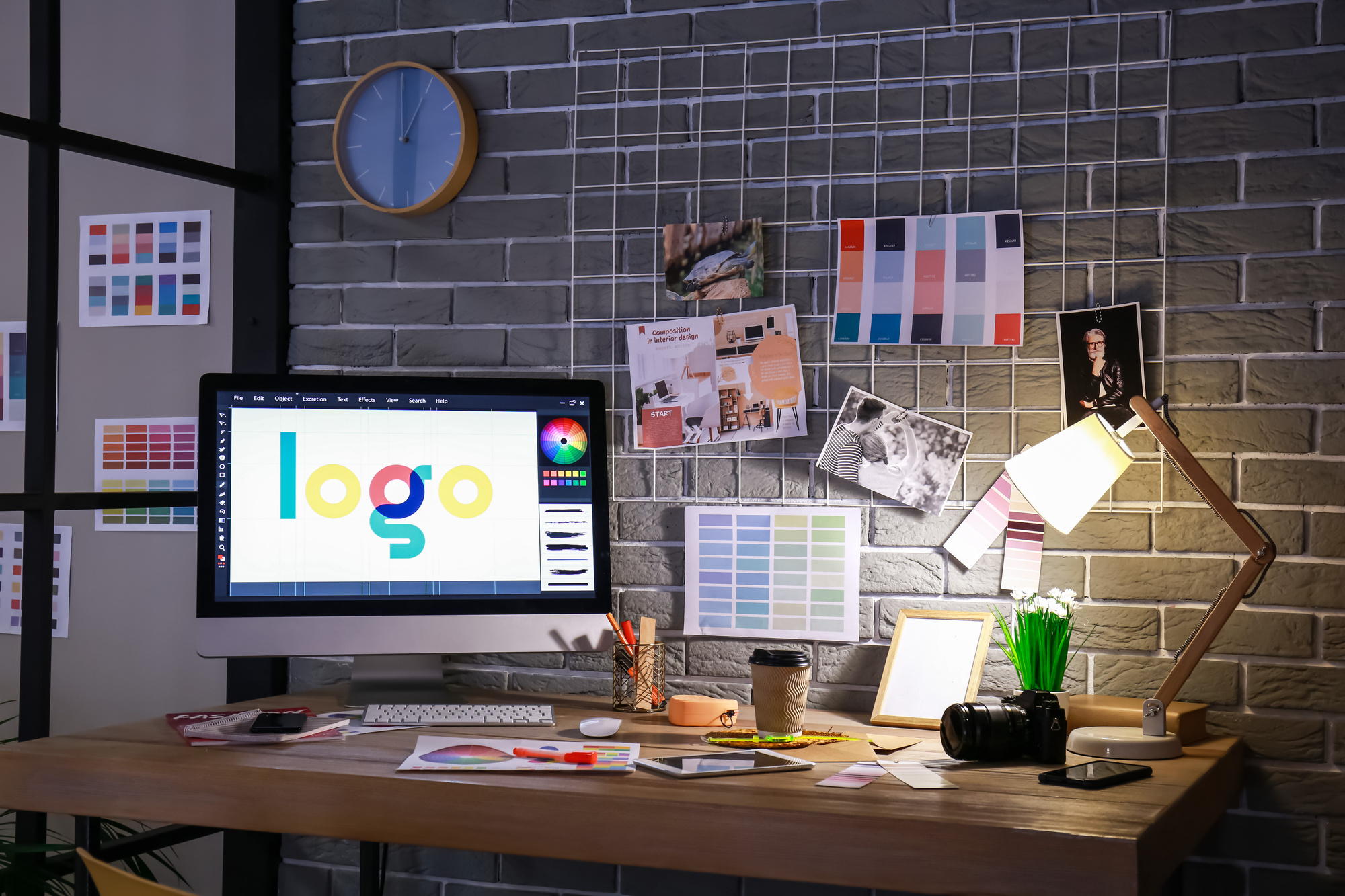 3. Use Visuals To Tell Your Story On Different Digital Platforms
In the digital age, online platforms are often the main stage where your brand performs. So, fine-tune every aspect of your digital presence, from your website and social media to email. By doing so, you can give the most appropriate visual experience of your brand story to your audience.
Here's a closer look at different online platforms and how you can tell your brand story on each of them.
Website
Make your website fun but quick to navigate. It should be intuitive and streamlined, like a well-organized supermarket where you can easily find what you need. Prioritize load speeds to keep the modern, fast-paced audience engaged. Pay attention to elements like navigation menus, contact forms, and calls to action, ensuring they're user-friendly and effective.
And when it comes to your website's visuals, here are some of the things that you can do to tell your brand story effectively:
Use high-quality videos and images showcasing your offering (products or services) in action.
Incorporate your brand's color scheme throughout the website design to create a consistent look and feel.
Use infographics or other visual elements to convey and simplify complex information in easy-to-understand formats.
Include a visual representation of your brand's mission or values to establish an emotional connection with your audience.
Keep in mind that people nowadays browse the web using their phones as frequently as they do on a computer. Therefore, having a responsive design is non-negotiable. Your website and its visuals should automatically adjust to different screen sizes and resolutions. This ensures that no matter what device your audience is using, your website always puts its best foot forward.
Social Media
Whether it's Instagram, Twitter, or LinkedIn, ensure that your visual elements and messaging are consistent. This fortifies your brand image and makes it memorable.
When it comes to your social media platforms' visuals, do the following to tell your brand story effectively:
Use eye-catching images and videos to grab your audience's attention.
Incorporate your brand's color scheme and typography in your social media posts to create a consistent visual identity.
Use visual storytelling to showcase your brand's personality and values.
Create custom graphics or memes that align with your brand's tone and sense of humor to increase engagement.
While consistency is key, it's also vital to tailor your content to the nature of each platform. LinkedIn leans more toward the professional space, while Instagram is the realm of visuals. Adapt your content accordingly, but keep it under the umbrella of your brand style guide and voice.
Email
Don't let your emails be plain-text yawns. Add visuals that catch the eye. Use images, icons, or even GIFs that are in line with your brand. But remember, balance is key. Don't let them overshadow your message. Ensure that your emails reflect your brand's visual identity and voice so each email feels like a letter from a friend.
Here are more tips on how to tell your brand story through visuals when sending emails:
Use visual elements to highlight key information or calls-to-action.
Include a visual representation of your brand's mission or values in your email signature to reinforce your brand identity.
Overall, using visuals to tell your brand story on different online platforms is an effective way to engage your audience and create a cohesive brand identity.
4. Leveraging Offline Visual Branding
While the online world is the go-to platform for many, there's still immense value in tangible, real-world branding elements.
Business Cards And Stationery
Well-designed business cards make a strong impression. That's why you must choose the images, colors, and fonts reflecting your brand's personality and story. Make sure it's not just pretty, but practical. All the essential information should be there, clear as a bell.
Packaging Design
Packaging is more than just a wrapper. It's an experience. Imagine the delight of unboxing a product wrapped in thoughtfully designed packaging. It speaks volumes about your brand. Pay attention to colors, textures, and even the shape of your packaging to make sure it's an experience worth remembering.
Physical Storefronts And Signage
If your brand has a physical location, the storefront is like the cover of your brand's novel. Signage, window displays, and even the paint color can draw people in. Make sure it's inviting and in sync with your brand's identity. Give them a reason to step in and explore.
Overall, visual branding is just as important for offline elements, such as business cards and packaging, as it is for online elements. By using your brand's color scheme, typography, and logo consistently across all materials, you can create a clear and recognizable identity that makes your brand resonate with your customers.
5. Utilizing Data And Feedback
Data and feedback are the compass and map for your brand's journey. Make it a habit to do the following:
Track Metrics
Numbers don't lie. So, it's important to track metrics like website traffic, social media engagement, and customer retention rates. They give you a bird's-eye view of how your visual branding is performing. Consider it a health check-up for your brand.
Gather Customer Feedback
Nothing beats the good old-fashioned 'What do you think?' Ask for customer feedback through surveys, reviews, or even in-person conversations. These insights are gold nuggets! They can unveil what's working and what's not.
Adapt Your Visual Strategy Based On Insights
Be agile. If data and feedback are telling you something, listen. Adapt and tweak your visuals if needed. Like steering a ship, sometimes small adjustments can avoid icebergs and keep you on course.
However, before incorporating any changes based on metrics, feedback, trends, and other insights, it's important to consider how they align with your brand's personality and values. Not every change will be a good fit for your brand, so it's important to choose ones that complement your brand's visual identity and messaging. Still, consistency is the key.
Conclusion
In the dynamic landscape of branding, a robust and cohesive visual strategy is indispensable. By integrating these tips and tricks into your visual branding strategy, you're positioning your brand for recognition, connection, and success.