On the surface, a packaging design seems like a relatively straightforward process. But the reality is that multiple steps are involved between the initial design brief and the final product donning the supermarket shelves.
From ensuring your final products match the necessary design objectives and requirements to creating the correct type of packaging, the process contains many essential steps and rigorous attention to detail to guarantee your end product ticks all the boxes.
Types of Packaging
There are three main types of packaging that all products will have.
Primary
Primary Packaging is the packaging that sits closest to the actual product. It is also known as consumer or retail packaging. For example, if you consider a can of soup, the can and the label would be the primary packaging as it is the main way the product is contained or held.
Secondary
The secondary layer is what contains multiple products that have primary packaging. For example, if we consider cans of soup, they are typically delivered to a shop in a box of 12 or 15 cans, covered with the company's branding and other necessary information.
The secondary packaging will be the case, which is needed to appropriately and securely transport the item for restocking. Therefore, it is also called the SKU or a stock-keeping unit.
Tertiary
Tertiary packaging is the outermost layer, also named bulk or transit packaging. Its sole purpose is to protect and deliver goods from A to B without damage. Because the customer rarely sees tertiary packaging, it will generally be free of product branding, instead containing only the most necessary information for transport.
For this reason, it can be as simple as a large, sturdy cardboard box or wooden pallet that can carry multiple pack boxes.
Design Concepts
Before any design can begin, a game plan needs to be established. This will traditionally become one of many design concepts you consider and test, while your final product will eventually be a refined version of this original idea.
This process starts with a design brief, which details the objectives and goals of the project. This information needs to include desired outcomes, your target market, and any additional details that will influence your decision-making down the line, like colours, fonts, logos and other brand imagery.
A big goal for this step is creating a detailed and easy-to-follow roadmap that lays out each step. Again, it is vital to seek the opinions of others in your organisation to ensure your plan is viable with your available resources and timeline.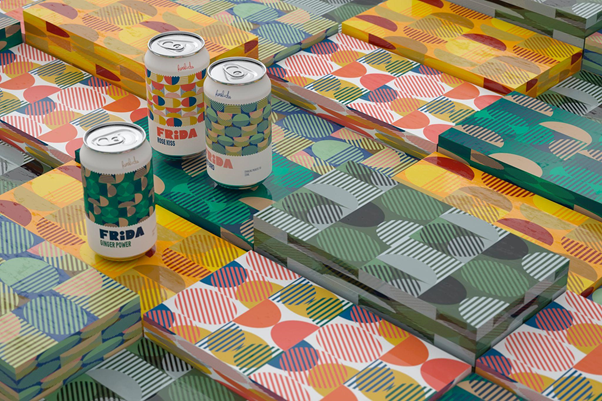 Copy Assessment
Once you have a master plan that has been assessed and approved, it is time to collect, apply and reconfirm the written details of your packaging, which will include the product name, instructions and usage, any necessary contact information, barcodes, legal info and key messaging and claims.
Having this information early in the development stages is worthwhile to make it usable when drawing up artwork mock-ups. Placeholders are quicker to acquire, but any small changes that need to be made can significantly impact the placement and the overall design.
Artwork Review & Approval
The design process's artwork review and approval stage is easily one of the most tedious and stressful stages. Designers are concerned their work will be rejected by clients, and clients are concerned about missing any typos or errors that could be overlooked before the approved work is sent to the printers.
For these reasons, it is crucial to double-check placement, sizing, color choices and written texts for every design in your printing project. Of course, each design needs to be approved by the client or stakeholders before moving on, but before they are sent for approval, you can self-assess them against five important questions.
Does the design meet the objectives of the brief? Is it clear at first glance what the product is? Compared to the competition, how will it look on the shelf in a store? Is the design functional and versatile? And does it follow the brand guidelines?
Prepress & Hardcopy Colour Proof
Once your design is approved and any errors have been corrected, it is time for the prepress stage. During prepress, the 2D model of your product is printed into a 3D model, which allows you to see any changes that need to be made to the final product. This is essential before mass production starts.
This step is crucial as it allows you to ensure that your vision looks as good as an actual product compared to a computer screen. Because most printers use the four-color process method or CMKY, the printing process is divided into four different color trays: cyan, magenta, black and yellow. These colors may be different to how they look on a screen, and the necessary tweaks must be made to achieve the desired color.
The copy proof can be compared to a color chart, which allows you to check any differences in tones and shades between your original chosen color and the printed version. This will help you match your color scheme perfectly before large-scale production begins.
Final Print
After the long and challenging process of designing, perfecting, approving, and ultimately testing your plan, the final step is printing the production designs onto selected substrates. These press plates are made from the artwork files and attached to the printing press.
Once these plates are completed, it is time to schedule the production run. This is the final signoff before large-scale productions begin and the last opportunity to make last-minute changes. Once it has been approved, there is no turning back.