Imagine a world where your brand can connect with millions of people, ignite conversations, and leave an indelible mark on the digital landscape. Social media transforms how people communicate, share stories, and discover new horizons. It can amplify your brand's voice to an eager and ever-expanding audience.
Social media allows emerging startups and well-established industry leaders to express their creativity and engage their intended audience. Facebook, Twitter, TikTok, YouTube, LinkedIn, and Instagram are popular and widely used social media platforms.
The influence of social media extends beyond mere reach and visibility. It offers a dynamic platform that enables you to weave compelling narratives, engage in meaningful conversations, and build authentic connections with your audience. It's a place where your brand can come alive, expressing its unique personality and forging a deep emotional bond with your followers.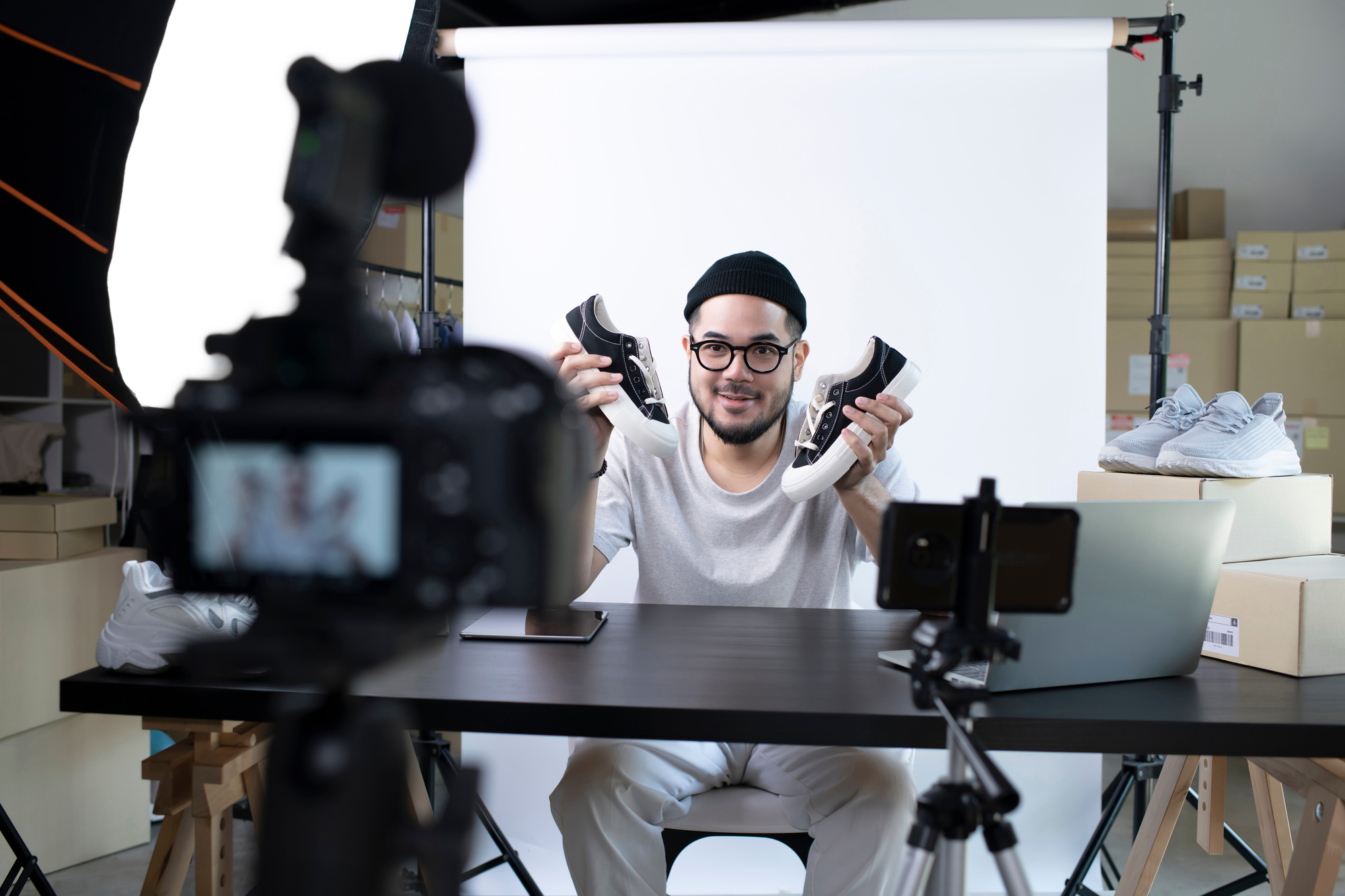 Branding via social media isn't just about creating a snappy slogan or distinctive logo. It's about cultivating a loyal and active community of followers. From formulating a robust social media strategy to establishing a consistent brand voice, companies can implement numerous strategies to harness social media for brand promotion.
If you're seeking to bolster your brand's online presence, this comprehensive guide will provide you with the tools to improve your branding through social media.
Understanding Social Media Branding
Online presence entails crafting a distinct and memorable brand image on various social media platforms. You can use multiple tools and channels to convey and reinforce your brand's core values to foster meaningful relationships with your audience.
By implementing a successful social media branding strategy, your business can distinguish itself in a competitive market, boosting brand awareness and fostering brand recognition. One excellent way is to collaborate with reliable branding experts, like Northwest Brand Design or similar ones, to cement your company's reputation as a thought leader in its respective industry.
Here's how to establish a robust brand presence on social media:
1. Know Your Target Audience
Identifying your target audience is crucial for successful branding. Below are several ways to help you understand your target market:
Use various research methods, such as surveys, focus groups, and social listening.
Identify vital characteristics like age, gender, location, interests, and behaviors.
Create buyer personas to help you tailor your content and messaging to resonate with them.
Utilize social media analytics to obtain valuable insights into your audience's engagement and behavior.
Understanding your audience's needs can help you craft valuable content that resonates with them, sparking engagement with your brand.
2. Select The Appropriate Platform
Choosing the most suitable social media platform is vital for your brand and audience. Knowing the demographics and interests of each platform's user base can guide your selection process. Hence, it ensures alignment with your brand's values, mission, and goals.
For instance, LinkedIn is an optimal choice if your target audience comprises professionals and decision-makers. Meanwhile, Instagram or TikTok may suit better for targeting a younger demographic. Also, consider the content formats that perform well on each platform, such as videos on YouTube or stylish visuals on Instagram.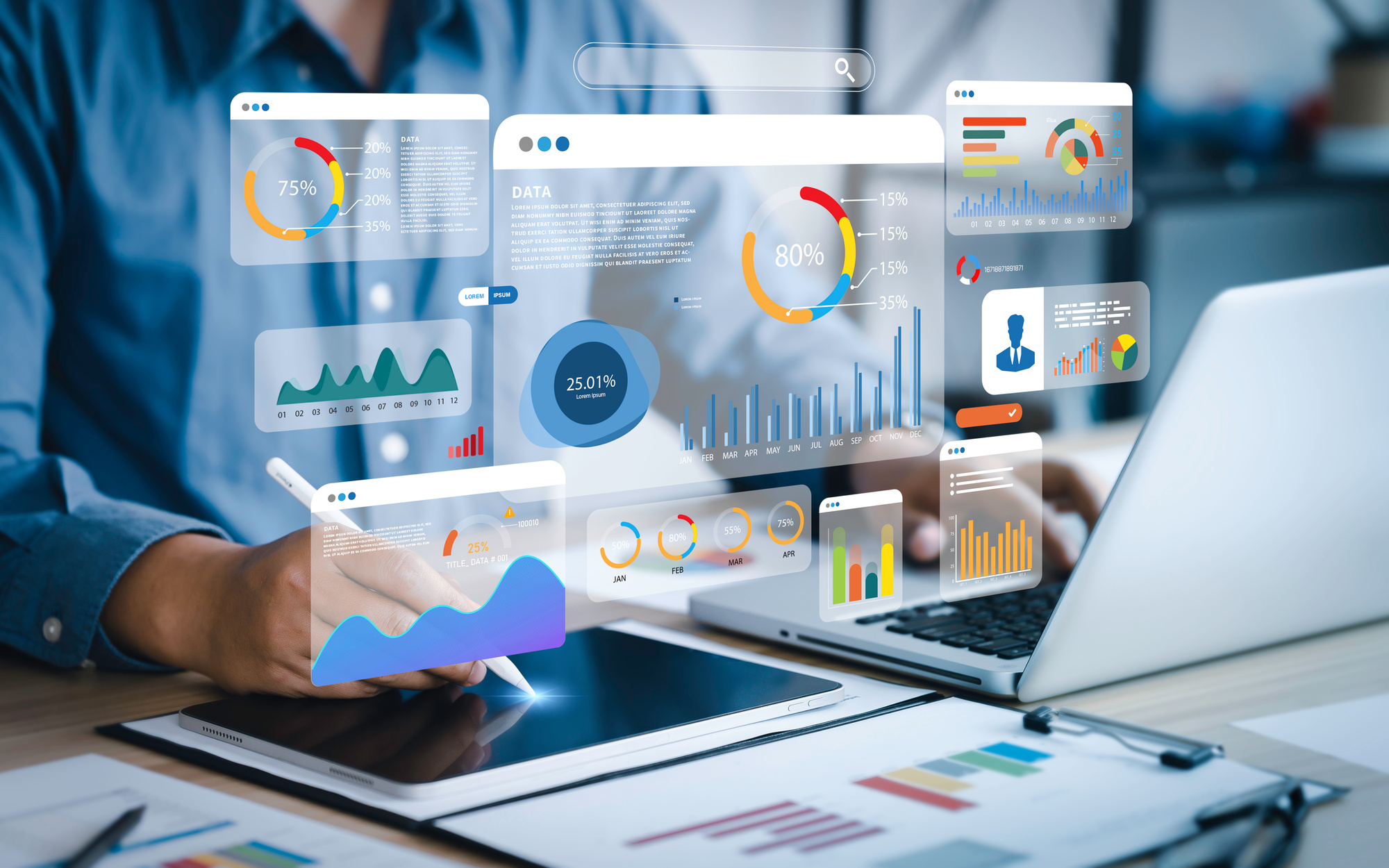 3. Engage With Your Audience
Engage with your audience by maintaining frequent communication across your digital channels.
Here are some ways to foster interaction:
Actively respond to comments, messages, and mentions from your audience
Start conversations, ask questions, and provide helpful information to build relationships
Initiate polls and contests
Invite followers to share their experiences and opinions
Create humorous, thought-provoking, or emotionally charged posts
Crafting content to elicit responses can prompt followers to share their thoughts and experiences.
4. Prioritize Quality Content
Make waves with valuable and distinctive posts in the vast sea of social media content. Inform, entertain, or inspire your audience to leave a lasting impression. Tailor your content to align with your brand and captivate your target audience.
Here are some ideas to help you:
For Informative Content: Create industry-related tips and advice, how-to guides, and product demonstrations to establish your brand as an authority in your field.
For Entertaining Content: Post memes, funny videos, or behind-the-scenes peeks into your brand's culture to humanize your brand and cultivate a sense of connection.
For Inspirational Content: Provide motivational quotes, success stories, or uplifting images to engage your audience and foster brand loyalty.
Meanwhile, a content calendar is valuable for planning, organizing, and scheduling content across multiple social media platforms. It ensures that posts remain consistent and that your messages align with brand objectives.
5. Develop Marketing Personas
A marketing persona is a hypothetical representation of your ideal customer. You can base it on your data and research about your target audience. Creating personas representing different segments of your target audience can help you understand your market better.
For example, you could craft a persona for a young, tech-savvy professional interested in sustainable fashion or a middle-aged parent seeking affordable home decor. Marketing personas can guide your overall social media strategy.
By understanding your target market's interests, needs, and challenges, you can create content and messaging that resonates with them. You can also address their unique pain points and desires through your posts.
6. Define Your Brand's Identity
You can define your brand's identity by creating a visual representation on your social media profiles. It would help to be consistent with the colors, fonts, and imagery, ensuring alignment with your brand's personality.
Here's how you can showcase your brand's identity:
Display your logo in prominent areas of your social media profiles for easy recognition
Create content that aligns with your brand's values and voice
Share relevant industry news and insights
Demonstrate your company culture
Highlight your products or services
Share content that reflects your brand's identity to build trust and credibility with your audience. It aids in establishing or enhancing your company's reputation as an industry authority.
7. Create Visual And Infographic Content
Creating visual and infographic content is crucial to impactful social media branding. It enables you to present complex information in a visually appealing and easily digestible format, capturing potential customers' attention.
Various online resources are available for creating high-quality visual and infographic content. These tools offer a range of templates, customizable elements, and user-friendly interfaces, making it possible even for those with limited design experience to produce professional-looking content.
8. Stay Ahead Of The Competition
Understanding and leveraging strategies that your industry rivals use can help you maximize brand visibility strategies. You can identify trends, strengths, and opportunities by analyzing their content, engagement, and promotional tactics.
Refreshing your social media profiles with up-to-date information, captivating visuals, and new content is also beneficial. This practice guarantees that your brand stays relevant and memorable to followers and potential customers.
9. Leverage Collaborative Marketing
Partner with influencers or other brands in your industry to expand your reach and credibility. You can collaborate with them on content, contests, advocacy, or joint campaigns to tap into their existing audience.
Influencer marketing entails collaborating with individuals with a sizeable social media platform following. They act as brand ambassadors, introducing your products or services to their followers. It's crucial to select a suitable influencer for your brand; otherwise, they can impact your company negatively.
10. Analyze And Optimize
Feedback provides valuable insights into your customers' preferences and expectations. Responding to positive or negative feedback shows how you value your audience's opinions. It also exhibits your commitment to improving their experience with your brand.
Meanwhile, effectively monitoring and analyzing engagements involves defining key performance indicators (KPIs). Here's how you can optimize your strategies through analysis:
Use social media analytics tools to monitor key metrics such as engagement, reach, and conversions.
Use the insights to refine your technique, optimize content, and improve results.
Continuously adapt your strategy based on audience feedback, trends, and platform updates.
You can use various data to identify trends and patterns in your audience's behavior and monitor your campaigns' success.
Importance Of Branding Through Social Media
Branding through social media offers a multitude of opportunities for businesses.
Here's why it's essential:
Increase Visibility: As the world becomes increasingly digital, more and more people actively engage with social media platforms. These channels can help capture your target audience's attention more than traditional media outlets.
Improve Customer Engagement: Social media platforms allow you to engage directly with potential and existing customers. They can like, share, comment, or direct message, interacting with the brand in a way that's different from traditional media.
Build Brand Identity: A strong brand identity can differentiate you from your competitors. Companies can showcase their brand personality, values, and distinct selling points through the content they share on social media.
Cost-Effective Marketing: Traditional advertising methods like television ads, print media, or billboards can be expensive. Paid advertising on social media sites is a cost-effective alternative to conventional approaches.
Measure Results: A significant benefit of social media marketing is you can track and measure results. You can use analytics tools to monitor engagement rates, growth, and website traffic driven by social media.
Leveraging these unique benefits can enhance your brand's success.
Conclusion
Social media enables organizations to connect with their intended audience, build brand awareness, and increase sales. You can succeed by defining your goals, strategically utilizing social media, and targeting the right audience. This comprehensive guide can help you maximize social media efforts to cultivate a solid and engaging brand presence.