Even if you don't have a huge budget, you can create professional-looking marketing videos to promote your business and its products or services. Just make sure you put a lot of time and effort into planning your video and acquiring the tools you will need to create high-quality content.
Get started by checking out the following seven helpful tips.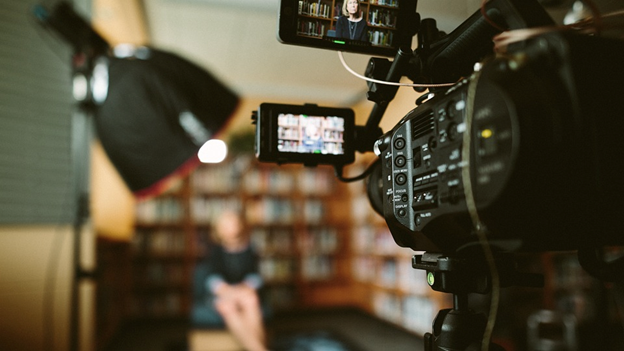 1. Get the Right Equipment
To ensure your marketing video looks professional, you need to keep quality at the top of your mind. That means ensuring the visuals and the audio are of high quality. To achieve professional standards, you need to invest in the correct equipment.
You need a decent camera and microphone. You also need to use good video editing software. You may also want to invest in a tripod, a gimbal and lighting.
You don't have to spend a fortune on equipment, though. Most smartphones are now equipped with powerful cameras to take professional-looking videos. But devices like smartphones can fall below professional standards when it comes to recording audio, so you will probably need to purchase a good microphone to ensure the sound quality is crisp.
If you're on a budget, consider getting a refurbished all-in-one computer, which can provide excellent performance at a more affordable price. Many reputable sellers offer refurbished models that have been thoroughly tested and restored to a like-new condition, making them cost-effective for achieving professional-grade visuals and audio in your marketing videos.
2. Determine the Type of Marketing Video You Want to Make
Your marketing video doesn't have to be live-action. You could choose from a variety of video types, such as animations, whiteboard videos, and motion graphics. By identifying your target audience, you can better determine what kind of video to use for your marketing purposes.
Then, you simply need to come up with an effective script for your chosen medium.
3. Use a Tripod
It can be worth investing in a tripod to ensure your shots are smooth. Even a slight shake of the camera can cause your video to look unprofessional.
Thankfully, you can find tripods at a wide variety of price points, so even if you're on a tight budget, you'll be able to find an affordable tripod. Also, if you buy one second-hand, you could get a higher quality tripod at a fraction of the price than it would cost to purchase brand new.
4. Pay for Stock Background Footage
It's crucial that you consider not just the subject in the foreground of your video but also the background. Nothing should be in the shot by accident.
If you're filming on location, make sure you pick a place that has the right background and ensure no one wanders into the shot accidentally. For some types of marketing videos, it's better to use a clean all-white background so that the viewer is solely focused on the subject.
For others, you can avoid background accidents from happening or simply get the type of background that will elevate your video to a professional level by paying for high-quality stock background footage, such as captivating ocean backgrounds.
Stock footage doesn't have to be overly expensive. And even on a tight budget, it can be worth investing in decent background footage.
5. Shoot from Different Angles
Videos that use one long uninterrupted shot can be too boring or intense, so you'll rarely see that in promotional videos. Therefore, you should make use of various types of shots by using different angles to make your marketing video more captivating and exciting.
You could use mid-shots, long-shots, close-ups, and over-the-shoulder shots. Match the angle with the narrative that is occurring on screen at any given moment and you'll be able to master how to use angles effectively.
For instance, using a close-up shot when the subject is talking about the main benefits of a product can be an effective way of ensuring your audience pays attention during that segment.
6. Get the Composition Right
For each shot, regardless of the angle you're using, it's important to get the composition right. If you want to create professional-looking videos that can compete, you need to frame everything perfectly.
That means understanding and applying things like the rule of thirds, in which you imagine a three-by-three grid over your shot. Many cameras come with grids that you can use. You also have the option to frame shots using the golden ratio.
7. Get the Lighting Right
The way you light your marketing videos can significantly impact the overall look of the video and how engaged your audience will be, so don't overlook paying attention to the lighting.
The lighting needs to be perfect to make your video look professional. You don't necessarily have to invest in quality lighting, though. Using everyday lamps in well-thought-out positions can enable your video to look professional.
You could spotlight the subject, light your subject from the side, dim lights in the background or use coloured lights to create different effects and moods. Also, be aware that backlighting subjects is rarely a good idea, as that can cause the subjects to appear in silhouette.