A website is often the focal point of your online presence. As a website owner, your primary aim is to direct all the user traffic from social media platforms and search engines towards your site. However, once the viewer lands on your page, you only have a few seconds to grab their attention.
Website design plays an instrumental role in the visitors' initial reaction to the site and engagement with your content. Stanford deduced that 75% of users judge a company's credibility based on the web design. This perception directly impacts your lead generation, conversion rate, bounce rate, brand awareness, and so on.
Therefore, you need a design that enhances the overall user experience. While an attractive homepage will create an excellent first impression, a lack of functionality and a cluttered layout will prevent the audience from having any worthwhile interactions with your content.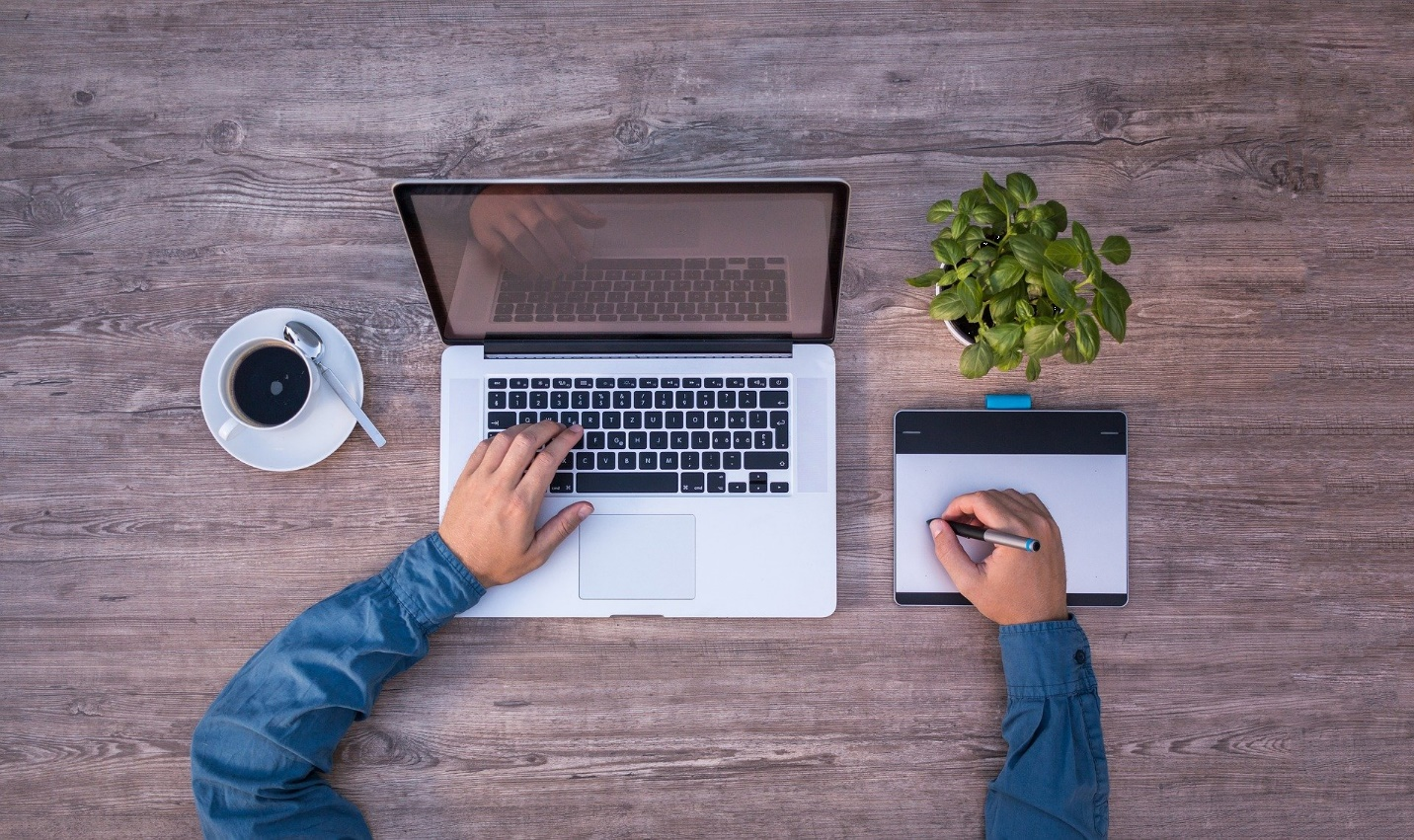 Thus, focus on optimizing the site's user-friendliness and ease of navigation, in addition to its aesthetic appeal. Here are a few web design tips for creating an outstanding and converting site:
1. Minimalistic Approach
The homepage is an integral part of your website designed to capture attention and convey the purpose of your website.
The key to creating a captivating homepage is to reduce the number of contents on the screen. The more elements you include, the less is the efficacy of each item. Moreover, when the page appears chaotic, with sidebars, sliders, and carousels, it can be overwhelming and uninviting for the audience.
Research from the Notre Dame University also backs the futility of carousels. The webmaster noticed that the first image had an approximate 90% click rate while users mainly ignored the other slides. Thus, replace unnecessary distractions with a simplistic single-column design across all pages.
Audit every design element to ensure that it is relevant to the overall design. If you can place it on another page, relocate it to further de-clutter space. Similar, neatly wrap up a heap of information with drop-down menus but limit the number of pullout menus (ideally not more than seven).
2. Visual Hierarchy
Visual hierarchy refers to the clever placement of design elements that guide the users towards your most important content in a subtle and orderly manner. A potent visual hierarchy should prompt the viewers to complete the desired action without being too overt.
Visual order utilizes the layout and color to highlight specific components. Call-to-action (CTA) buttons are often placed in the center of the page and feature bright, contrasting colors and inviting texts to encourage clicks. The astute placement of the buttons is very beneficial for lead generation and closing sales. Logo design valley blames the lack of visible CTA buttons as one of the main reasons for your lack of lead generation.
Significant texts and elements are also large and visually prominent to command immediate attention. For example, the site's title and logo are often big and bold, while legal jargon is tiny and discreetly placed at the page's bottom.
3. Attractive Aesthetics
Aesthetics are highly imperative for a converting website. Pay attention to the color combination you use for your website, as it can play an instrumental role in procuring the desired emotional reaction. Decide a striking color palette and stick to it throughout the website to create a homogeneous experience.
Most importantly, the colors on your website should relate to your core individuality. For example, orange often represents heavy machinery and is more suited for an operational equipment company's website. Conversely, blue denotes tranquility and calmness, so it is featured prominently on meditation app designs.
Furthermore, the use of colors is only effective if white spaces surround the colorful elements. White spaces or negative spaces are areas on a page that are void of any content, making them imperative to highlight the most vital elements. A CTA button or an important text will only draw attention if they contrast with the background. White spaces also help distribute the information into sections so that the visitors can focus on each component individually.
4. Consistency
Humans are creatures of habits. Therefore, ensure that the overall appearance and feel of your website are consistent across all the pages. You should ideally keep the color scheme, fonts, and background similar for augmented usability. You should also keep the header and footer constant. Include a search bar and your logo at the top of every page to give your brand a prominent identity, and end the page with essential information about your business, such as the contact details, the team behind the website, customer support, etc.
However, you can alter the layout according to the individual page content. A homepage is often more saturated with intriguing headlines, navigational tools, social proof, and captivating images to make an excellent first impression. On the other hand, the landing page has a single goal to encourage a pre-determined action. It is designed with fewer distractions to acquire more conversions.
Regardless of every page's inherent purpose, if the overall design elements are consistent, it creates a more interactive and attractive website.
Another aspect of consistency is conventionality. Most internet users are accustomed to a particular web layout. They instinctively look for the logo and the menu on the top left corner of the homepage. The shopping cart icon on an eCommerce website appears on the right top corner, along with the numerical badge representing the number of items in the cart.
When a website deviates from these design norms, it creates confusion and frustration, increasing bounce rates. Thus, stick to the standard layout instead of opting for originality.
5. Ease of Navigation
Your web design should promote intuitive navigation. This entails that once users land on your page, they should instinctively perform the next step towards conversion. The entire journey through the website until the checkout should be as streamlined as possible.
To achieve friction-less navigation, ensure that the vital details are located clearly on the page's top. Use sticky headers and menus to efficiently harness the plethora of information and structure them according to their significance.
Integrate convenient links across the page so the visitors can quickly move back and forth through the site. For example, place a link to the homepage in the logo, use anchor menus so, they are always available for use, position an expedient search bar on the top of the site, and add "Back to Top" links if appropriate.
Include explicit texts and descriptive lines, if required, on the menu, so the viewers know immediately where the click will lead them. When the users can move seamlessly across the site, they will visit more pages and spend more time on your website. Ambiguous descriptions can be frustrating for the users and damaging to your brand.
6. Readability
Readability is another aspect that expedites navigation and enhances user experience across the website. A viewer rarely reads the entire text presented on your website. Most people prefer quickly skimming through the writing to gather the necessary information promptly and efficiently. Therefore, ensure that all the site's wordings are prominent, easy to read, and interpret.
Create a contrast between the text and background color to increase legibility and accessibility. Use large font size, especially for the main text, to make it more eminent and visible even on the smaller screens. Typography is equally essential to make the text distinctly readable, so chose a font accordingly, which aligns with your web design.
Furthermore, when scribing the text on your website, use simple language to form coherent sentences without any grammatical errors. Amateurish content has a negative influence on your business and harms your credibility.
Lastly, break long blocks of paragraphs into smaller subsections, with three to five sentences in each section. It makes the text easy to consume and invites interest in the content.
7. Mobile Optimization
Mobile optimization has become mandatory for every website because mobile devices are used to generate 55% of the total web traffic, according to Statista. Moreover, Hub spot reports that 93% of the visitors have left a website that was not optimized for their device.
Responsive designs guarantee that your website is always accessible for the audience, and you do not miss any opportunity to earn leads. A flexible website structure ensures reconfiguration of the content to fit the screen size without compromising its original design element.
You can create a mobile-friendly website using the HTML template or creating a separate site for the mobile. You can also use one of the elegant web design tools to keep pace with the ever-evolving web design industry.
Finally, perform rigorous testing on your mobile site to ensure that every page layout works efficiently on the smaller screen and the loading time is no more than a few seconds. A website accessed on mobile should offer the same sublime user experience as on a laptop or desktop.
Conclusion
An engaging website can work wonders for your brand. It can help you generate leads, encourage user traffic, and close sales. Therefore, employ clever web designing tips to creating an outstanding user experience. Or you can hire a web design company if you don't have a lot of time and have some extra money to invest, there are some pretty decent Los Angeles web design companies ready to build and optimize your website to the fullest.
While a beautiful appearance is always a plus-point, also focus on providing seamless navigation through the site and highlighting the essential elements of your webpage. Ensure that your website has a consistent appearance across all the pages and is optimized for every device.
Author Bio
Erica Silva


Erica Silva is a blogger who loves to discover and explore the world around her. She writes on everything from marketing to technology. She enjoys sharing her discoveries and experiences with readers and believes her blogs can make the world a better place.
Find her on Twitter: @ericadsilva1