Reading Time:
4
minutes
Do you need a business logo for your online business or website? Do you have a blog that you need to brand so that you can increase your following and revenue? If you are in any type of online business, you will want to take a look at some of these professionally-design logos that we created for various business types as you are getting some ideas for your business logo.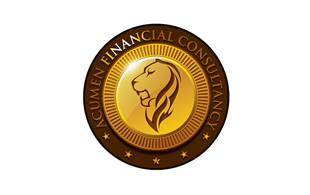 Acumen Financial Consultancy
Here is one example of a financial consultancy firm that exhibits both dignity and style.
Acumen Financial Consultancy exhibits the color brown encircled by the name and a lion in the middle. The color brown signifies reliability, foundations, stability, and security. The color was chosen carefully to create a psychological connection to these traits while also creating a sense of dignity and trust.
The lion was no accident either. The lion symbolizes strength and power and the gold accents remind one of the purity and solidity of gold.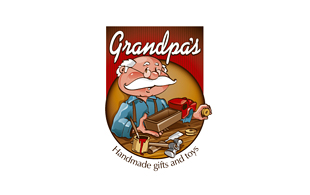 Grandpa's Handmade Gifts
This logo was created for Grandpa's Handmade Gifts and Toys, which wanted to portray a sense of old-fashioned sentimentality along with high craftsmanship. The picture of the grandfatherly looking older man on the front smiling serves as an icon of traditional charm and friendliness that sometimes seems to be forgotten.
The characterization is appropriate, and he is also holding a wooden truck that he is painting, as is evidenced by the paints, hammer, and tools that can be seen in the bottom of the logo.
The font is a straightforward and casual scripted font which further contributes to the old-fashioned look of the logo.
Mobile Magic
Here is a nice modern-looking logo that was created for a company known as Mobile Magic. As its name implies, Mobile Magic is a mobile app development company that is dedicated to creating native mobile apps for businesses.
The blue, yellow, and green tiles represent the three primary colors that are often used in mobile applications, and it adds a splash of vibrant color to the logo and icon. The word, "Mobile" is created using a computerized lettering that reminds one of the loose connectivity of the mobile environment and sets the stage of the idea that mobile technology is a unique kind of technology that seems to encompass the use of special magic that breaks the traditional rules and defies logic.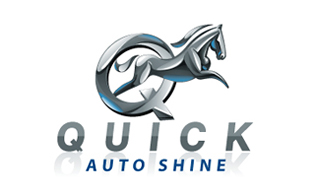 Quick Auto Shine
Quick Auto Shine features a beautiful silver Mustang that is jumping through the letter "Q." The logo comes out due to the large silver "Q" letter that showcases the horse that seems to jump through the center magically.
The extreme shine in the silver pony resembles the metallic chrome of the typical automobile, making the connection more apparent between the word "shine" in the brand name and the shiny texture of the logo.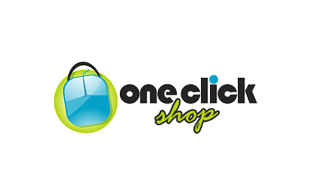 One Click Shop
One Click Shop is an eCommerce shop that features retail items. This logo illustrates the importance of being true to your niche area and emphasizing the most important aspects of your business.
An eCommerce shop is a virtual business that allows you to buy things online. At the most basic level, all it requires is a click on the mouse to add an item to a shopping cart. It is neatly arranged on a mousepad that resembles a shopping cart with a handle, which reminds the user of what they are on the site for.
This is also an excellent example of a brand that has created a graphic image of the purpose of the name. This is a case of total transparency as well about the purpose of the brand.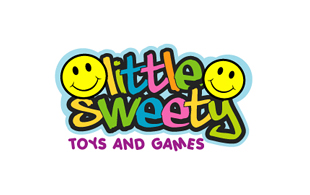 Little Sweety
Do you have a children's game shop? Even though it is the adults that hold the checkbook, kids will notice your logo too! In fact, it is often the kids who see the branding of a children's specialty shop first, and they share it with their parents.
Little Sweety Toys and Games is a company that believes in marketing to kids with the bright colors like pink, blue, green, and yellow, accented by two eager smiley faces on either side of the logo and name.
Underneath the brand name are the words, "Toys and Games" which is a part of the brand as well. Some companies have a longer name that can give the appearance of being cluttered. But, when you arrange the words so that the latter part is located underneath the primary brand name, it becomes less cluttered and gets the entire name in without worrying about looking too busy.

Animated Logo Design
The following page shows samples of some of the best-animated logos. Animated logos are a new idea that allows you to add a bit of motion and movement to your logo. This can further enhance the interest level of your brand by drawing the eye to the animation.
Look over this collection of some of our animated logos and see what you think. One of our personal favorites is the Blue Sky Real Estate logo. It features a sky that is filled with flying birds that then zooms out to reveal the rest of the name.
All sorts of techniques are possible when you have an animated logo created for your brand. Ask about animated logos when you contact us to do your business or professional logo.
No matter what kind of industry you are in, there is a logo that can be custom-made for your by our talented staff of engineers and artists. Creativity is the impetus that keeps us creating unique, original business logos and we can find the perfect design that will help your brand.

Custom Logo Design
Are you a new business in need of a logo or a more established business who needs to improve your current logo. We can do logo repair, design logos from scratch, and add different accents that will enhance the finer aspects of your brand.
Mobile-Friendly Logos
Don't forget that it's not enough to create a great logo. You also need to create a mobile-friendly logo as well. Creating responsive apps and making your content accessible to your mobile users is important today to keep ahead of the curve and to provide the best UX (user experience) for all of your potential customers and partners.
Let us know how we can help
If you are ready to create your custom logo, call on the professionals at logodesignteam.com. Our team of specialists and creative designers are ready to talk to you about your business and brainstorm with you to create a custom logo that will work for your brand.
When you have an eCommerce store of any kind, you need a web presence. You also need social proof. Social proof is those elements that show your level of credibility and professionalism that you need to illustrate the positive attributes of your online business.
To get started, see our entire portfolio to get some more ideas on what you might want then contact us to get a free estimate. Our professional logo design team loves creating original logos for your online business.
We look forward to speaking with you!