Are you looking for a logo design team to design your business logo but are afraid it won't fit your budget needs? A business logo is one of the most critical assets of your business. It is worth thousands of dollars to you over time when you think about how it will produce leads and customers for your brand. You also want to focus on creating a sense of uniqueness that helps differentiate your brand from your competitors.
How Your Logo Increases Your Valuation
One of the aspects of your business that is always a part of your planning is how much your business is worth. The valuation that you give your business with the aid of the logo design team helps you claim your stake in the niche area in which you work and helps you to promote your business in a way that establishes it as an icon in your industry.
Much thought should go into the creation of your logo since it is so crucial to your branding and adds to the total net worth of your business. It helps you build your credibility and can make your business worth more when you put a valuation on it.
It's hard to place an exact value on what your business is worth, but you can count it as one of the components of your website as well as your brand when you are marketing yourself online. Every element of your branding and your business is essential when you are developing a presence online.
Another way your logo increases your value is the way that your customers feel about your branding. If your logo fits your brand well, it almost becomes synonymous with your brand and your company name in the minds of your customers.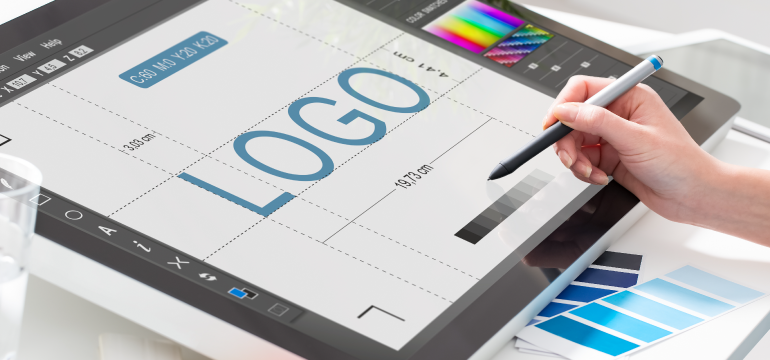 What makes a great design team?
No matter which agency or team you choose, it will always be difficult for both of you to initiate with the outsourcing project. With constant modification and revisions, it becomes hectic on both sides, but in the long run, this collaboration plays a significant role. A logo creation team of experts have the skillful knowledge on how to design the perfect logo that is at par with your brand appeal.
When you are looking for a professional logo design team or graphic design services to create your logo, what are the qualities that you look for the most? First and foremost, you should consider the past work of the design team and think about how their skills can help your business. What do you want to achieve through your logo? Does the logo design group you are considering have the skills to do what you want?
The most essential characteristic of a logo design team is that they have the skills, resources, and tools that will help you to achieve your goal.
Good Communication Skills: A Necessary Requirement
Once you decide to hire a professional design team for custom logo design, you will want to look for one that has great communication skills. They should also be available and accessible to you when you need them. You may think of other things you wish to add to your logo once you get the initial design laid out that may improve your logo.
You cannot expect a design company to be on call 24 hours per day, but they should be able to return your call or reply to your message or email within a reasonable amount of time to address your questions or concerns.
Customization
When you want to hire a professional design team to create your logo, you need to consider how much customization they can provide for your business. Every business is unique. This is why it is vital to have a logo that is as unique as your business. It needs to reflect on your business in a way that allows you to create your branding and set your business apart from the crowd.
Check out the online portfolio that various companies have posted and decide which one can offer the most customization for your business.
Reasonable Cost
Another important concept when you are looking for a logo design team is to make sure they can offer you an affordable logo design package. What is a reasonable cost for a professional logo design? This varies, and you should do your due diligence to get an idea of how much you should expect to pay.
If you just follow some of the big brands, you may be shocked at some of the prices they have paid for their logo. British Petroleum once spent $211 million for their logo, an earth-friendly green logo with a radiant yellow sun shining through, all to find they had to remove the logo shortly after that because of the infamous oil spill for which they claimed responsibility.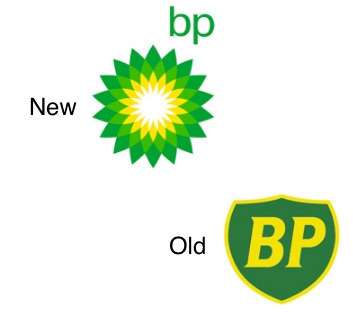 Less is More
On the other hand, huge companies such as Microsoft and Coca-Cola have had someone within their organization create their logo for less than $100, and in some cases, the artist did it free!
This just proves that there is no set price for a great logo. There are just too many factors that need to be considered when you are planning, creating, and promoting your logo and your brand. But one factor that should govern the decisions you make regarding this factor is your budget.
Let's face it: no matter how well-designed a logo is, if you cannot afford it, it is too much for you to pay. So the key to getting what you want is to find a logo design team that will work with you within the confines of your business budget so that you will not overextend your financial situation and cause yourself financial problems.
Keeping a reliable bank account that it in the positive column is essential when you are building and maintaining a business. Communicate with your logo design agency and let them know how much you can spend when you first start the project with them. That way, they will know what your spending limits are, and they can keep this in mind when billing you for their time and resources.
Some experts state that you should expect to pay no less than $200. But this varies according to how long the design company has been in business, their standard per hour rate or per-project rate, and other factors. It might be best to find a company that bills with a per-project rate rather than per hour because you will know upfront what it will probably cost.
If you go with a company that uses a "per hour rate," you never know how many hours it will take them to complete your project. In this case, you should ask for their price and tell them what you can afford.

How Logo Design Team Can Help!
If you are working on a budget as a small business owner, we understand. In fact, what business, no matter the size, doesn't need to prioritize how they will spend their money and plan a business budget? If you want a great logo but you don't think you can afford extravagant logo design packages, contact us.
We can work with you within the confines your budget and help you create a great logo without breaking the bank. Your logo is important to help you establish a unique presence online and in the real world. It doesn't have to cost as much as the British Petroleum logo either!
For help with your logo, contact us today at logodesignteam.com.
Remember, you don't have to spend a fortune to make a fortune. Let us help you to create the best logo for your business today.