When developing your logo for your business, it's a good idea to keep up with what the experts are doing. Logo design is a unique art that goes back to the elements of graphic design and development.
It is interesting to note that graphic and logo design may date back as far as the ancient Egyptians. They are known to have used hieroglyphics to mark their animals, treasures, and territories with a type of branded logo!
This ancient art of branding has been in an evolutionary state for a long time.
Modern logos tend to reflect not only the ancient art that influenced it at its beginnings but also the current advertising trends and need to promote ideas and concepts in branding strategies.
We have located 30 graphic design experts that you should follow on Twitter and have tried, when possible, to include their Twitter link so that you can do that.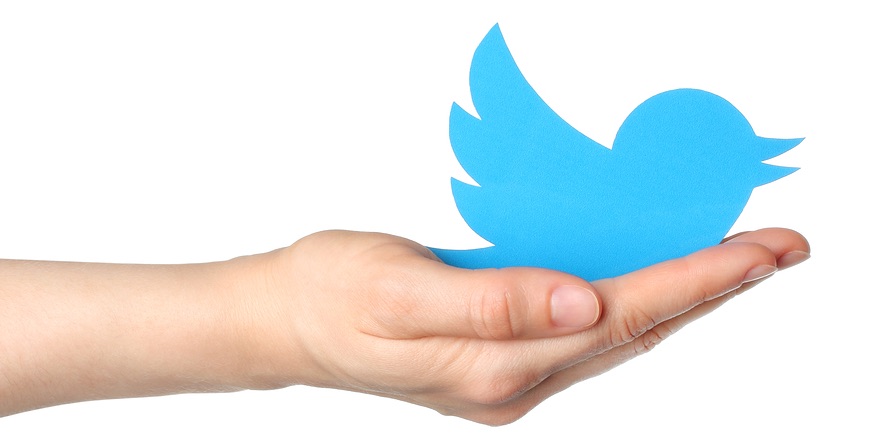 Top Logo and Graphic Design Experts to Follow on Twitter
These logo and graphics experts all have an ability to create uniqueness and come up with designs that are both memorable and well-crafted.
1. Nicholas Blechman – Nicholas travels around the world getting inspiration for his designs. He offers his followers a fresh insight on artistic design on his Twitter account.
2. Josh Smith– Josh Smith is an NYC native and works in design, illustration, and graphic design. His tips are both highly informative and amusing.
3. Paul Sahre – Paul Sahre uses his Twitter account to promote his new creations, so you can likely find some good inspiration there. He also sometimes features video clips.
4. Maayan Pearl – Maayan Perl is the lead design of Bloomberg BusinessWeek Magazine and is a great role model for female graphic design artists.
5. Drea Zlanabitnig – Drea is a native New Yorker who keeps up with the modern trends and is a Brooklyn-based designer for the New York Times.

6. GraphicDesign – This Twitter account features numerous tips and ideas for graphic design artists and design techniques. It features design tips from famous logo and graphics artists such as David Alcock and many others.
7. Typographica – This Twitter group will show you different ways to create unique fonts, and they claim they are a great source for "novice or lazy font makers."
8. Adobe Creative Cloud – In this Twitter page, you'll get lessons from Terry L. White on how to use metadata in your graphic design layouts.
9. Design Museum – Phil Waddicor showcases the best designs in his Twitter account for graphic artists or wannabees.
10. The Creative Group – Diane Domeyer runs this Twitter account that focuses on how to market yourself as a designer and artist.
11. Graphic Design NY – Graphic Design NYC is made up of designers and content creators that help professionals make connections with other designers and clients.
12. Gordan Kaye – Gordon Kaye runs GDUSA Magazine, which is a magazine for graphic design and creators. They focus on career advice, industry news, and other issues affecting the graphic design field.
13. Design Taxi – Design Taxi is a global creative network that focuses on publishing news from the design world and providing an outlet for professional design artists. They feature an excellent summary of the best content, so it's an important Twitter account to add for the logo and graphic design.
14. Arron Lock – Arron Lock is an independent graphic designer who shares tips with his followers about design.
15. Graham Smith – Graham Smith is a logo and graphic designer who works on creating brand identities through logo design. He offers tips and ideas to logo designers who are looking for new ideas. He also has icons for software and apps and offers ideas on how to find a great logo designer.
16. Daniel Burka – Daniel Burka is a design partner with Google Ventures. You can find lots of resources on his Twitter page and information about various types of design.
17. Flyosity – Flyosity is a Twitter account run by Mike Rundle. Mike is a creative logo and graphic designer. He is also a consultant for iPhone, iPad, and Mac. Designers can use his resources for their independent projects.
18. Grace Smith – Grace is a freelance web designer and graphic artist who offers plenty of useful online resources for people wanting to do the logo or graphic design or wanting ideas.
19. Elliot Jay Stocks – Elliot Jay Stocks is a creative director at Adobe Typekit. His specialty is developing unique font faces and designs.
20. Dainis Graveris – Dainis Graveris is a well-known web and graphic designer that you can follow here.
21. Stephanie Malone – Stephanie is a graphic design artists, creative director, and design expert.

22. Veronica Domeier – Veronica is a freelance design in the print and web formats, and she is also a photographer and adventurer.
23. Rajesh Pancholli – Rajesh focuses on design and visual communications, and you can follow his Twitter account to get tips and insights on design anytime.
24. Mike Lane – Mike Lane is a Senior UX designer with 15 years of experience in graphic design.
25. Jason Santa Maria – Jason is a graphic designer that says on his Twitter account that he is a "designer by day, designer by night." Follow him to learn more about his dedication to his craft as a logo and graphic design artist.
26. Jacob Cass – Jacob Cass is an expert logo designer, graphic designer, web designer, blog writer, and more, according to his profile. You can follow him on Twitter and see what he's up to next. Which one he spends the most time on, we're just not sure!
27. Wolfgang Bartelme – Wolfgang is an Australian designer that focuses on UI (user interfaces). He is an expert logo designer as well, and you might pick up some tips and ideas on how you want your logo to appear and about the UX and UI process that needs to accompany it.
28. Andrew Kelsall – Andrew is an expert graphic and logo designer, print and web designer, blogger, and WordPress expert. You will likely pick up quite a few ideas on all of those things if you bookmark his Twitter page.
29. Paul Boag – Paul Boag is the founder of the web design agency, "Headscape," and hosts a podcast on the topic of the web and graphic design.
30. Dustin Brewer – Dustin Brewer is a professional web designer and graphic artist who freelances. You will probably find some helpful ideas on how to design from scratch by following him.
Start Following Graphic Design Experts on Twitter
These are 30 of the most prevalent and well-known graphic artists, web designers, and logo designers that constantly work on fine-tuning their craft and displaying their work online. If you add them all to your Twitter account, you will have a plethora of connections to some of the best work on the web when it comes to graphic and logo design. Most importantly, you can brainstorm ideas on how you might want your logo to look and how you can best utilize the resources they feature to help your branding.
If you want to do something with your brand, though, contact the logo experts at LogoDesignTeam.com. They can help you brainstorm ideas, using inspiration from some of these great designers to create your unique branding in a logo.
Thinking ahead in terms of trends and time. We aim to create designs which will remain unique and iconic, in other words – timeless designs. You want it, we'll give it to you. Give us a buzz here!