Image file types and formats are more than just mere extensions at the end of your image filename. They are a truly critical aspect in design or content creation, influencing image quality, size, compatibility, and even editing capabilities.
That's why it's essential to understand image file types and formats so you can align your visual media with your specific needs, whether it's for your website, a job portfolio, or even social media posts. But worry not, as this article will explore various image file types and how to use them effectively.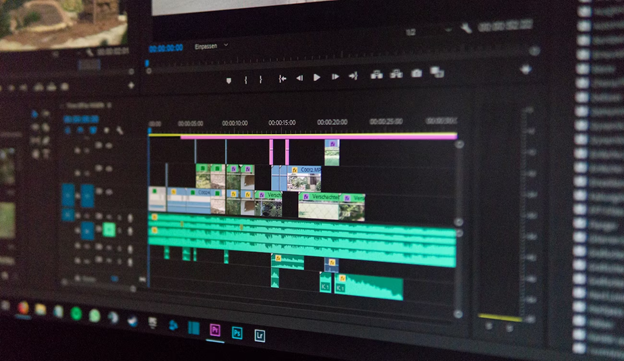 5 Different Image File Types and Formats
1. Raster Graphics such as JPEG and PNG
Raster graphics, often known as bitmap images, consist of colored dots or pixels that make up a complete image. They embody a pixelated grid where every pixel represents a determined color. The richness and overall quality of raster images are defined by their DPI (Dots Per Inch) – the more pixels within an inch, the sharper and rich-detailed the image appears to observers.
JPEG and PNG are immensely popular raster image formats, each with its distinctive features. JPEGs, mainly employed for photographs, skillfully depict complex shades and colors but lose quality with incessant saving due to their lossy compression nature. This means while they can create smaller file sizes, it comes at the cost of some details. Conversely, PNGs support transparency and have lossless compression, which enables them to preserve quality upon multiple savings – making them great for logos or designs without backgrounds.
However, one significant disadvantage is that raster graphics tend to lose clarity when enlarged beyond their resolution limit, as these representations are strictly pixel-dependent. A solution can be vector graphics for applications needing limitless scalability without any reduction in quality.
2. Vector Graphics such as SVG or AI
Vector graphics is a remarkable alternative to pixel-dependent raster formats. These image file types function based on mathematical equations that form lines and shapes instead of grid-bound pixels. The result is an image that maintains its high-quality sharpness no matter how much it is enlarged, shrunk, or manipulated.
File formats like SVG (Scalable Vector Graphics) or AI (Adobe Illustrator) operate within this vector realm. These are often chosen for business logos, text-heavy images, illustrations, and other graphics that demand frequent resizing. They allow these designs to be utilized in various output sizes – from tiny web graphics to bold billboards, without worrying about a decrease in visual quality.
However, vectors might not always be the perfect choice. For example, they generally lack the depth and detail level which raster images can achieve using countless color shades in each pixel. Thus intricate visuals like photographs may not be represented effectively through vector format.
3. GIFs
GIF (Graphics Interchange Format) is another widely-used format that stands out for its unique capacity to support simple animations. GIFs are based on raster technology and enable short looping sequences of frames, often used for animated clips online. Their color limitations, supporting only up to 256 colors, make them ideal for basic animation or illustrations but somewhat deficient for intricate, high-detail images.
GIF files employ lossless compression like PNGs, meaning they won't sacrifice the image's quality regardless of how many times you save it. A noteworthy feature of GIFs is the capacity to display transparent backgrounds allowing overlap on various web backgrounds.
However, their limited color palette could stand as a limitation when aiming for realistic imagery representation with extensive detail and color shades – a situation where JPEGs or TIFFs might be preferred choices. Despite all this, GIF files have certainly found their niche in the realm of social media memes and bite-size website animations due to their efficiency and suitability in these contexts.
4. TIFF Files
The TIFF (Tagged Image File Format) is a versatile and flexible format often linked with professional photograph production, desktop publishing, and 3D applications. It's specially designed to store high-quality, detailed images.
Unlike raster graphics like JPEGs, TIFF files employ lossless compression, meaning they do not compromise image quality even after frequent editing and saving. This optimizes them for applications where maintaining the maximum level of detail in an image is crucial, such as architectural or medical imaging or high-quality prints.
However, the significant trade-off of using TIFF files lies in their large file sizes. Depending on your storage capacity and your image usage needs, a big-size TIFF may hinder practical usage, particularly for online platforms where small sizes for quick loading times would be more beneficial. Also, TIFFs do not support animation like GIFs.
Despite these downsides, TIFFs undoubtedly fit the bill perfectly when dealing with projects that call for high-quality images with rich details to be printed at larger scales.
5. PDF Files
While not primarily an image file type, PDF (Portable Document Format) is another file format that can be used to preserve images, graphics, font, or layout of any source document, regardless of the computer and software used to create it. Adobe PDF files are compact and can be shared, viewed, and printed by anyone with the free Adobe Reader software.
One of the main advantages of PDFs is their compatibility across different systems. This makes them an ideal choice for sharing documents that require specific layout designs or where altering the file's content isn't desired, including elements like texts, images, or even multimedia integrals.
Moreover, PDF files support lossless compression maintaining high image quality. They also include interactive functionalities such as hyperlinks, buttons and forms, and annotations, making them dynamic tools in digital communication.
However, due to their complex structure, making modifications in a PDF file typically needs specialized software like Adobe Acrobat Pro. This can be restrictive compared to other formats, which can easily be edited using built-in tools on most computers or alternatives available online. Quality-wise, though, there's hardly a match for PDFs when it comes to preserving layouts across different mediums.
Choosing the Right File Format
Choosing the most suitable image file format extends beyond just image quality or size. It's indeed a harmonious blend of purpose, the platform of usage, and file-type properties.
For instance, GIFs are perfect for simple animations, while JPEGs or TIFFs are suitable for detailed photos. However, due to their larger sizes, TIFF might be an excellent pick if you are looking to achieve fast web load times.
Similarly, lossless formats like PNG and TIFF preserve quality over repeated edits. In scenarios requiring frequent resizing without quality loss, vector graphics such as SVG or AI become ideal.
Remember, each format has been designed to serve unique requirements in varying scenarios, so knowing which one works best for your needs will surely take your digital designs and imagery up a notch higher.
Converting Image File Formats, such as a TIFF to a PDF
At times, you might find yourself needing to convert an image file from one format to another. For instance, you might need to save TIFF as PDF to create a universally compatible file.
There are numerous online tools and applications available for this task. The most straightforward method is often using image editing software like Adobe Photoshop or GIMP. In these programs, you simply open the original image and choose 'Save As' or 'Export' from the file menu, then select your desired format.
However, maintaining quality during conversion can be a challenge. Lossy formats like JPEG may reduce details if converted from a high-quality source like TIFF. Therefore, if your aim is to preserve quality when converting files to expand their usability across platforms and purposes, opt for tools or settings specifically designed for lossless conversions.
However, remember that not all format features are transferable in conversion processes. For example, animation aspects from GIFs will likely be lost when converted into still-image formats like JPEG.
Wrap Up
While there are many different image file formats, each type has its unique strengths serving distinct needs in different scenarios. So, whether you're working on a digital design project or preserving your cherished memories, take time to understand these formats so you can efficiently harness their abilities.