The existence of many businesses in the market has increased the competition rate. It will be ideal to have strategies to set your firm apart from the competition to survive. Branding is one approach to distinguish your firm. Besides making your business stand out, branding provides personality to your products and services, helps you connect with your target audience and increases the chances of making your business popular.
Branding has been consistently evolving. In the 1920s, branding was mainly done through radio advertisements. With the advancement of technology, branding improved, and around the 1950s, media channels, such as billboards, TV commercials, and subway signs were used. Over time, social media platforms were introduced, and businesses started using them for branding to keep their branding relevant. Aside from social media, companies also use brand signatures to promote their products.
This article provides a step-by-step guide to creating your brand signature. Keep reading to learn more.
Step One: Use Electronic Signature
Technology has introduced the use of electronic signatures to replace traditional written ones. These electronic signatures came in handy in helping businesses develop their brand signatures. There are many ways to create an electronic signature, and one of them is by using professional software like jSign.com. It's a tried and tested method to have a reliable and professional digital signature.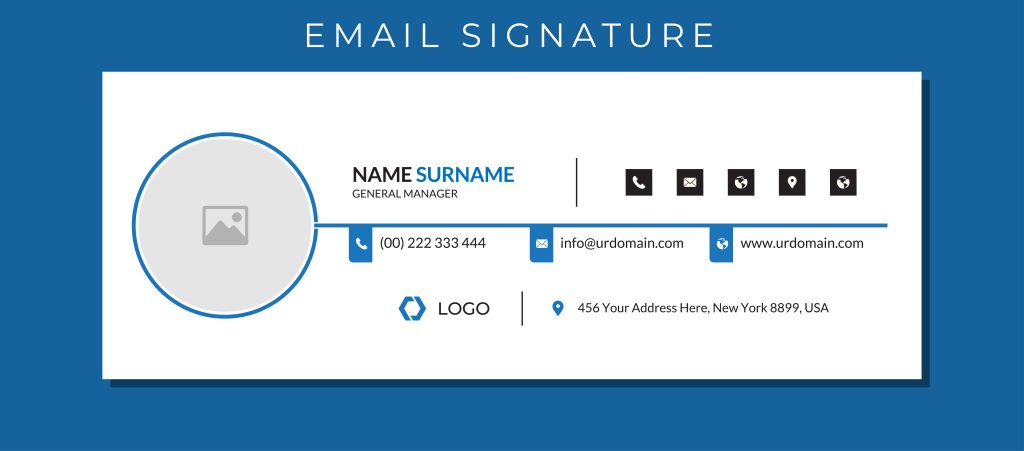 Alternatively, you can create an electronic signature by drawing and scanning. It's the simplest way of creating a signature for your brand. You can try making your digital brand signature through the following steps:
1. Draw Your Signature
The first step involves writing your signature on a piece of paper. If you don't have a specific signature, you can write down several signatures and choose the one that appears to be the finest. Ensure the signature can't be easily duplicated. Also, it's better to use a black or blue ballpoint on white paper for better visibility.
2. Scanning
After settling on the signature, proceed to scan it. As this is a more digitalized world, you can use a smartphone or tablet to scan your brand's signature. You can use a home scanner if you don't have these devices.
3. Cropping
Now that you've got a soft copy of your signature, crop it to the size of your preference. You can use various tools, such as a smartphone editor or an online editor. Note that the size you prefer needs to be acceptable.
4. Convert Your Signature Into A PNG Format
Most documents that are scanned are saved in a JPEG format. It's challenging to have your signature in this format as it'll be uploaded as a picture. Therefore, you need to convert it to a format that'll be easy to use when signing digital documents. The most appropriate format is the PNG format, and you can transform using an online conversion.
5. Drag And Drop
Now that you've got a PNG signature format, it's easy to sign your documents electronically. You must drag your signature onto the document you want to sign and drop it above the signature line.
However, as much as this option makes it easy to create a digital signature, it has some cons. For one, this option isn't secure, and doesn't provide a digital certificate that you can use to prove the authenticity of your signature.
Step Two: Use Free Online Signing Tools
Instead of going through the hustle of creating and scanning your signatures, you can use free online signing tools. These tools allow you to draw your signatures online and download them in a ready-to-use PNG format.
When you prefer this option, you must find a website that offers this service. After locating a website, you can sign your name using a touchscreen or mouse cursor. If you make any errors, use the eraser button to rectify any mistakes. Then, save and download a PNG version of your signature when you're satisfied with it. Similar to the previous option, you can now sign by dragging and dropping your PNG signature version.
Apart from creating your signature, you can go further and add a logo to your signature.
Step Three: Add A Logo To Your Signature
A logo is a representation of your brand. Therefore, by using a logo in your email signature, the recipients will be able to immediately identify your brand and validate that the message came from you.
It's not difficult to include a logo in your email signature. However, it depends on the type of email that your customers use. For instance, you can add your logo on Gmail, Outlook, Yahoo, Apple Mail, and AOL.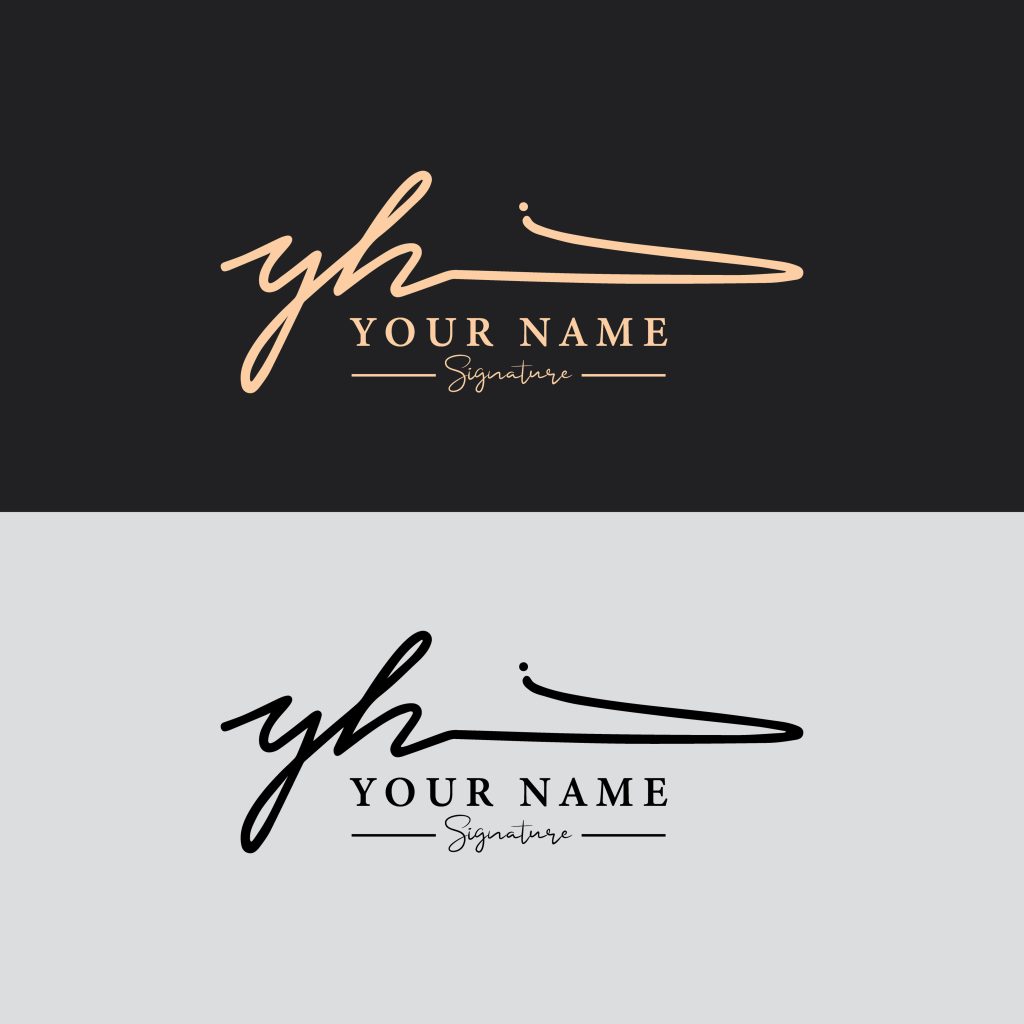 There are four ways to include logos on Gmail. They include:
1. Copying And Pasting
You can send a logo file to your Gmail address for this option. Open the email, right-click the file attachment, and copy the URL. After copying the URL:
Go to the email you want to send.
Select the insert image option.
Paste the copied URL.
2. Saving Your Logo To Google Drive
To do this, go to your Gmail account settings and choose 'no signature' under the 'signature' section. After doing that, you'll see a dialogue box where you can select your logo and upload it.
After uploading your logo, you can resize it by clicking on it and choosing your preferred size.
3. Adding Logo On Outlook
After you open your Outlook, go to 'options,' scroll down to 'layout,' and select 'email signature.' Under 'email signature,' click on the image icon in the top left corner and upload your logo from your computer or smartphone.
Furthermore, you have two options, which is to automatically have your signature in the messages you forward or reply to or automatically have your signature in the emails you compose. Select both of these options if you want to have your signature in all your emails.
4. Adding Logo On Yahoo
Adding a logo on Yahoo is easy. You can start by opening the file on your device and copying your logo on your clipboard. Then, proceed to Yahoo, choose the option of writing an email and scroll to accounts. Next, paste your logo in the space.
5. Adding Logo On AOL
On America Online (AOL), go to the compose option. Under 'compose,' click 'Rich Text/HTML' and activate the signature option. Copy your logo from your device and paste it into the signature field. After that, save your new settings.
With these three examples, you can tell that adding a logo to your emails isn't a challenging task.
In addition, apart from focusing on the message you want to deliver and adding representation of your brand (signature and logo), you can also provide additional information about your brand. In other words, have an email signature.
Step Four: Email Signature
An email signature is an information added at the end of an email that includes your professional contact details, call-to-actions, hyperlinks, and many more. An email signature is essential in branding as it promotes recognition, informs customers about your mission and vision, distinguishes you from your competitors, and generates referrals. Additionally, email signatures help create clarity, inform customers what to expect, represent your business values, and offer motivation and guidance to your staff.
After understanding how impactful email signatures can be, you may add them to your business emails. Here are some things to guide you in creating your email signature:
1. Have Your Business's Name
Adding your business's name will make it clear to your recipients that you're the one who sent the email. It's usually added as the first line. Your business name will provide more credibility, especially if your business is a recognized organization.
2. Add Affiliation Information
This is the second line of the text. It includes the name of the business department that sent the email. Specifying the department will offer more context regarding your conversations with your clients.
3. Provide Secondary Information
Secondary information entails other means of contact that people can use to get in touch with you. For instance, you can provide your fax or phone number. However, if you don't want to provide a direct line, you can attach a link to your business's website. Doing so will also increase traffic on your website.
4. Include Your Social Media Handles
One of the channels you can use to advertise your brand is social media. Therefore, whenever you get a chance to 'plug' your business, don't hesitate. Therefore, add links to your social media handles when creating your email signature.
Besides promoting your brand, adding your social media handles also provides alternative ways for people to contact you.
5. Add Call-To-Actions
With every action, there's something you aim to achieve from it. For instance, there are things you'd like to achieve from branding your business. One way to lead your target audience to help you achieve your goals is to include a call to action.
Since email signatures are short, keep your call-to-actions simple. Moreover, you can have them up-to-date, non-pushy, and aligned with your business goals. Further, they shouldn't differ from your emailing style.
Summing It Up!
Technology advancement has contributed to the evolvement of branding from using radio to using brand signatures. When it comes to brand signatures, you can have electronic signatures and use them to sign documents online. Besides having electronic signatures, you can add logos and email signatures to your emails. With that being said, you can use this article as a guide if you're new to brand signatures.