Logo design is important because it involves creating a design that symbolizes your business. If you do not yet have a logo for your business, you should consider having one designed as soon as possible.
Your logo should symbolize some of the most important aspects of your business while creating an association that people will come to recognize. This is known as "branding." Branding involves more than your logo, but your logo is one of the essential parts of this.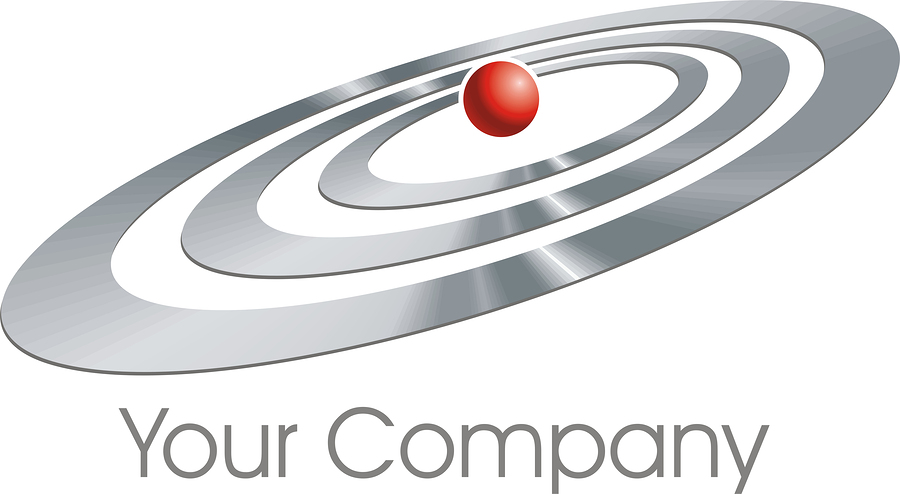 The Most Important Question
One of the most important questions that business owners should ask themselves is what your logo means to your target audience. It doesn't matter what it means to people outside of your target audience, but it does matter what your target audience thinks. Does it appeal to them in a way that will inspire them to take action and buy your product or at least visit your website or blog?
If not, perhaps you could benefit from logo repair. Logo repair involves scrutinizing your logo and evaluating what works and what doesn't work and thinking of ways to improve it.
Learn from the big brands
Many big brands have spent a great deal of money and time changing their logo through the process of logo repair to improve their image. Some of these experiments have turned out well while others have not.
For example, Instagram recently changed their original icon logo for their popular photography app from the standard Polaroid-looking camera to a flat, one-dimensional colored camera image, much to the chagrin of many customers in their target audience. It turns out that Instagram's target audience liked the old icon and logo so much that they just could not learn to appreciate the new one. It lacked the sentimentality, and retro glam of the previous icon and a few customers didn't even recognize it as the Instagram app.

How to Make a Smooth Transition
This is one of the dangers you face when you are changing your logo. But, if handled correctly, you can have a more positive result than Instagram did when they changed their logo. Below are a few tips on how to successful make this change:
Do a survey about the change first.– If you want to find out what your target audience thinks about a potential icon or logo change, why not do a survey first to see how they like the idea? It's always your choice on how you want to create or alter your logo, but it helps if you get a little customer feedback to see how they like your options. Then you know what they make like before you do it, lowering the chances of losing some customers in the process.
Try out a variety of designs.– To get a sense of the type of logo design that will best serve your branding and your business, try out a wide variety of designs first. Try sketching out a few ideas yourself on plain paper or a legal paid first and then color them in with slim magic markers to experiment with colors. Create at least 9 or 10 variations of colors and designs to get a good sense of what you want to include in your logo design.
Make the changes gradual.– Some companies such as Instagram and others have tried too hard to make a change that would draw attention to their product or brand. But in many cases, it backfired on them. This is because they went from something simple and familiar to something more radical, it may not have the positive effect that you hope. So think carefully before you make the change.
Don't be too trendy.– Despite the idea that being trendy is the thing to do, that is not usually the case with your serious customers. It may draw attention to social media for awhile or catch the eye of some technology-hungry millennials, but the fads don't last long. When you try to follow the trends, there is always something not far behind that is ready to take its place soon. Then people will forget about your logo.
So why change your logo at all?
The reason that you should change your logo is the same reason that you decide to change anything regarding your business. It should be because it is the right thing to do to gain more customers or to enhance your current customers' experience. It should never be changed just for the sake of change.
To attempt to stir things up and create some hype for your brand based on a logo change is never a good idea. But changing your logo to fit your brand and ideologies better is a good idea. So think about what you are trying to say with your logo and then set out to create a logo that reflects who you are as a brand.
So think about your brand and your logo. Remember that whatever you decide to change it to is something that you will likely have with you for a long time. Choose colors, shapes, and images that you think best represent your brand in a way that will increase your credibility and respect among your target audience.
Remember that you cannot please everyone, but you should stick to changes that best represent your brand and the goals that you have for your company.

Where to Start
If you are confused about where to start, you're not alone. Choosing the right logo or fixing a logo that is in need of repair is never an easy task. You sometimes need a helping hand that understands the process of logo repair and who will design your logo with your business in mind.
Start by sketching out a few designs on paper and then contact us to talk about your logo. We have been in the logo repair business for many years, and we are experts at figuring out what works and what doesn't work for your business.
We can help you experiment with all of the assets of a logo that you need to decide which choice is best. We can help you brainstorm ideas and figure out a way to match your branding with your logo and help you transition your best customers into the new logo.
There is a strategy for transitioning customers when you change your logo that should be observed including ways to inform them about the coming change and even involve them in the process when appropriate.
We take pride in working with customers in a way that is always a win-win situation including our 100% satisfaction guarantee. We want you to be happy with our final result for your logo, so we guarantee all of our work to be what you want.
Visit us at logodesignteam.com and see some of our past work. Then contact us for a free quote. We love designing custom logos for our company that is unforgettable, not only to you but your target audience, as well. Contact us to learn more! We look forward to creating or redesigning your logo.