Your logo says it all about your brand. It is one of the main things you have to create a great first impression on potential clients and visitors. What does your logo look like?
If you are thinking about getting a new logo, you may be interested in learning about solutions to do it yourself. Many business owners decide to opt for doing business logo design themselves from scratch because they prefer not to pay a professional design firm to do it.
There are advantages to doing it yourself from scratch. Some of the benefits of this are listed below.
Saves money
Captures your goal for your business
Keeps you in control of your logo
All of the above facts are benefits of doing your logo yourself. You will save money that you would have paid a professional designer or logo design team. You know what you want for your branding more than anyone else, so it keeps you in control of the project. There would never be any doubt that you are getting what you want, provided that you can produce the type of quality you want.
If you do decide to try to produce your logo yourself, below are a few ways you can create your logo from scratch.

Use Design Programs
If you are going to design a logo from scratch, you will need a photo or graphic design program. A graphic design program is meant to be used for creating original graphics using a combination of shapes and other assets that you can add to your graphic.
You will want to decide on what shape you want, such as an oval, circle, or square. Then you need to decide the color you want for the background. Later, you will add details such as titles and your brand name to the logo. If you want something special such as a caricature or mascot, you will need to create a gif file or animated image if your logo is going to be animated for your website.

There's a lot to this, but you can use a favorite graphics design program such as some of the programs listed below to get started.
Adobe Photoshop – Adobe Photoshop is a great design and photo editing program but it is costly. You can check out the features here.
Graphic Design Studio – Graphic Design Studio is a good program to consider if you are wanting to experiment with creating your own design logo. It is created to help beginners as well as more experienced designers or business owners who want to create an original graphic or logo. You can use any of the predesigned templates and just go through their steps to create a logo or graphic.
Adobe Photoshop Elements – Adobe Photoshop Elements is a scaled down version of Adobe Photoshop. It has many of the same tools available within Photoshop but it is far less complicated to use if you are new to graphic or photo design and editing. It sells for $79.99 for the new version (15).
All of the above programs are good to start out with your graphic design projects. If you have little or no experience, you should start with a simple program and create your primary image for your logo and then add to it as you learn more.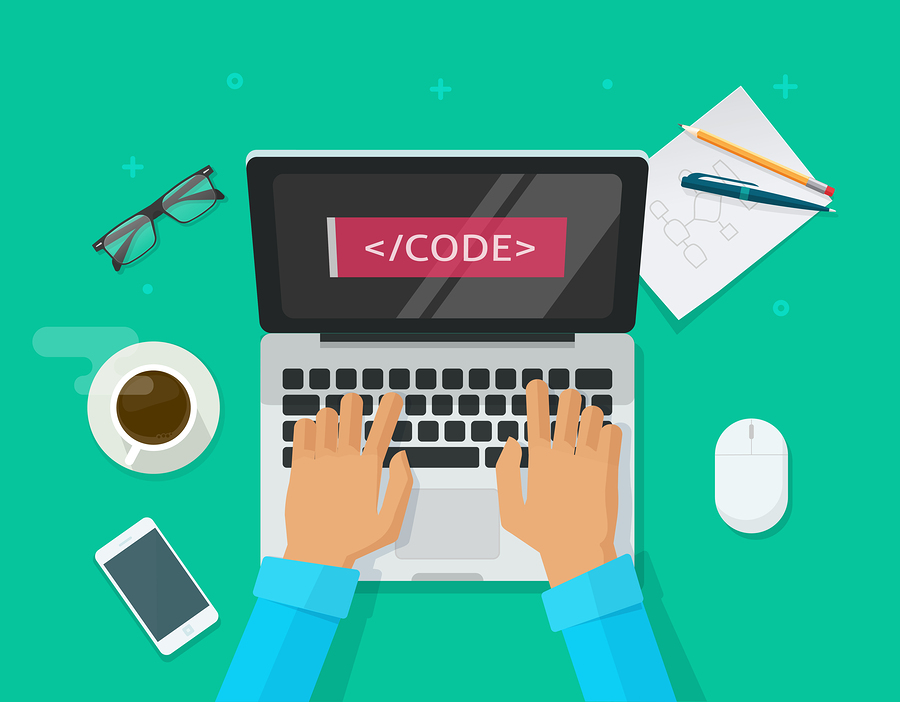 Learning to Code
If you want to create a logo, another way is to learn to code. You can create graphics using code much in the same way that you create apps or other objects. You will use PHP language and HTML to do this, but the process can get quite complicated, which takes more time than using a design program.
Disadvantages of Doing it Yourself
Despite the fact that it will save you money to do it yourself, there are some disadvantages to designing your logo.
There is a learning curve for creating a logo and using new software.
You have to purchase the software. If you find that it does not do what you want, you have to buy a new software, and you may waste money trying to find the right one.
It requires some basic artistic talent to make it original and unique with the right elements to capture your brand.
You may have problems exporting and saving to the right format for your website. Not all file types are recognized by every web server or platform.
These are a few of the considerations you'll want to keep in mind when you decide to create your logo. There's nothing wrong with trying out some of the graphic design software and experimenting with your artistic talents. If you like doing this sort of thing, there's something to be said for doing it yourself.
However, if professionalism is of utmost importance to you, you may want to get a professional logo design team to do it. Some of the benefits of letting a professional designer do it are listed below.
Professional design teams can capture your idea without you having to do all of the work.
A professional team is in tune with your industry, and they have the experience to know what works best for your type of business.
You can communicate with your logo design team as they work on your logo and tell them how you think it is looking. They could even send you a digital file of the work in progress and wait for your approval before going forward with the project.
Think of your priorities.
It all comes down to money or time. Which do you want to spend? If you choose a time, then you should get a good graphic design software program, perhaps take a course online on graphic design, and go for it. There will be a learning curve in learning to design your logo, and you will have to create several bad logos before you get to the best one. This is all very time-consuming so you should prepare to spend quite a bit of time doing this.
If you decide to spend money, you will have your time free to do something else while having a professional logo design team work on your logo.
In the end, this decision is up to you. But if you decide that you want to hire a professional design team, you should check out their online portfolio first to see what kind of work they have done in the past.
Media or graphics design firms should have a good working portfolio to show off their projects. If they do not have one online, ask them to send you a sample of what they have done.
You can see our design portfolio on our portfolio page. You will see that we have had experience designing logos for just about every type of company and brand there is. Check out some of our sample logos and get some inspiration and ideas on how you want your logo to look. Then contact us.
We are Logo Design Team at logodesignteam.com. Fill out our online form for a free quote, and we'll get started right away creating your logo. It's fine if you want to try to build something from scratch first. But when you are really serious about making your impact in the world, you need a professional logo designed by a professional design team.