If you have ever considered becoming a graphic designer, there has never been a better time than now to look into a career involving the visual arts. This is because there is such a need for high-quality graphic designers in digital marketing.
Graphic designers can be seen in some different industries and environments. Their skills are needed to create everything from images for websites, graphics for commercial ads, and online assets of all kinds. One asset that graphic designers create is a logo for businesses. They use it online as well as offline for ads and flyers.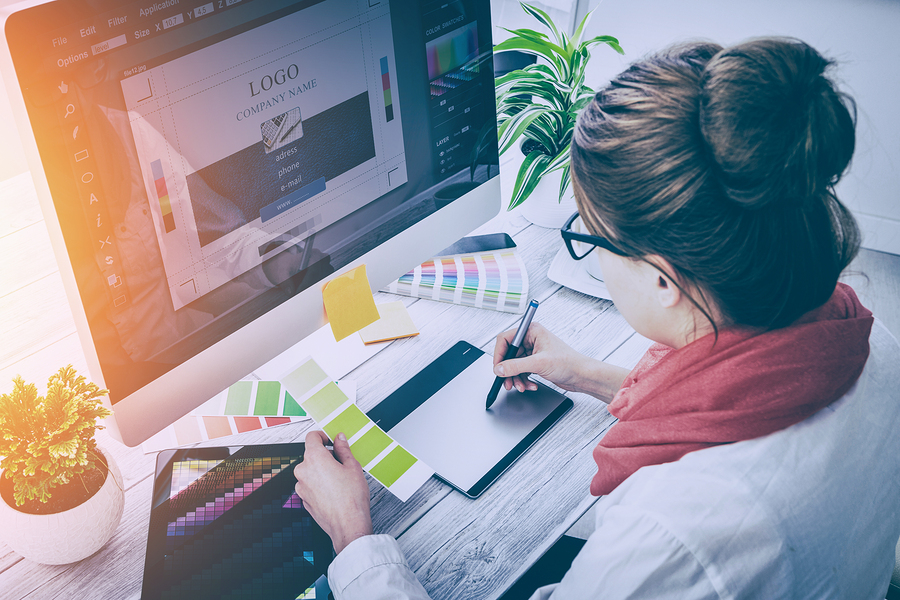 How Much Do Graphic Designers Make?
If you can create an original, attractive business logo for business owners, you may be able to set up your own business as a logo or graphic designer. Graphic designers have varied salaries, but their pay ranges from around $28 per hour to $45 per hour, in general. One source shows that the average graphic designer who works full time on logos and other graphic design projects makes around $46,500 per year.
If you focus your graphic design business primarily on your online business, there is no limit to how much you can make, since most people looking for logo design are looking online. If you build a brand as an expert graphic designer that is high demand, you could see a six-figure income over time. Like anything else, you have to build your clientele and establish your reputation as a graphic designer.

Of course, it takes awhile to get established as a graphic designer, and you have to have the skills that people are willing to pay for to generate this type of income. We've listed the steps you'll want to take to become a graphic designer. But there are some alternate ways of doing it, which you'll see below the list.
Traditional Route
If you follow the traditional route of formal education to become a graphic designer, you could use the contacts you make in design school to help boost your opportunities. Many specialized design schools will offer to put in a recommendation for you or connect you to some design opportunities where you can focus on perfecting your skill and style.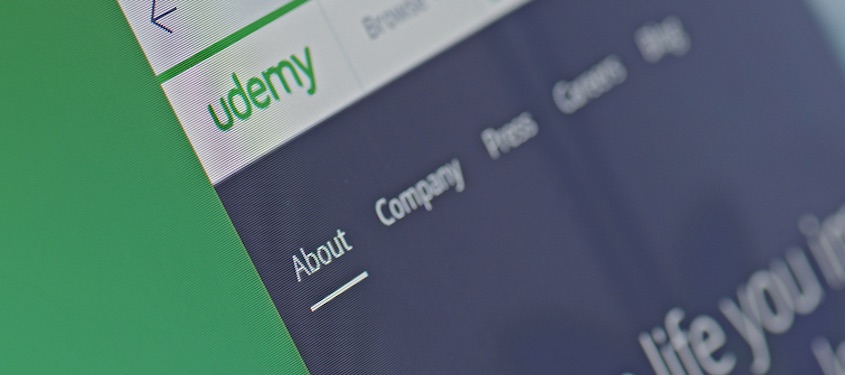 Finding a Design School
There are some reputable design schools in the U.S. that you may consider if you want to go the traditional route. At the end of your tenure, you should receive either a design degree or a certificate in graphic design. Keep in mind, also that there is a crossover between the interior design industry and that of graphic design. If you are trained with an interior design degree, you may be able to also market yourself as a graphic designer.
There are similar skill sets between the two fields, though there are some differences, also. Interior designers focus on the specific intricate drawings of the mechanics of a house and the layout. This involves the highly specified creation of "to scale" blueprints and drawing. However, many interior designers also create graphics of the furniture and other items that will be placed in the home. This is where graphic design crossed over into interior design.
If you know that you plan to do visual art and design online, you'll want to focus your efforts on graphic design specifically. But, if you wanted to expand what you can offer clients into interior design, you could also take courses in this field, as well.
The good news is that there are plenty of online training tools and courses that can be taken through sites like Udemy. With such tools and online training available to anyone, this leaves a huge opportunity for anyone to improve their design skills and expertise from the comfort of their own home, or while working in the office.

Learning the Software
You'll also need to learn about the types of software and tools that you need to create logos. Adobe Illustrator, PhotoShop, and AutoCAD are three popular programs that designers use for digital creations. But there are many more. You need to learn the industry standards and what is expected by most people when they look for a professional designer.
Alternative Routes to a Graphic Design Career
If you don't want to go the traditional college route, you could do it the "Steve Jobs" or "Bill Gates" way. They both attended Ivy League colleges for less than a year, then dropped out to pursue their own goals. Let's face it: college education is not for everyone, and many people who have taken things into their own hands in their field have ended up with a much better career and income than those who got a 4-year degree from a well-known college or trade school.
Many people can teach themselves the necessary skills to become a successful graphics designer simply by the trial-and-error method. The bottom line is whether you please your customers or not. If you have raw talent in art and design, you may be able to figure it out for yourself.
Having the skills in graphic design that are necessary for success as a graphic designer and developing your style of design that is appealing to a broad range of potential customers is the primary objective. If you can create a sense of interest in your style and gain an audience for your work, you'll be on the right track.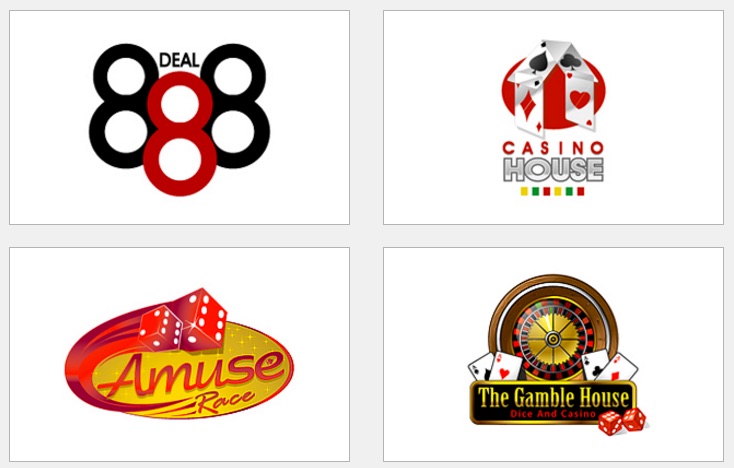 Creating an Online Graphic Portfolio
Once you master the essential skills of graphic design, you'll want to create a digital online portfolio that showcases your work. Anyone in the creative or digital arts will tell you that you can't get customers without a work portfolio. Potential clients want to see what you can do and get to know your style. They are often looking for a certain look that they want for their logo or online digital graphics. If you can figure out what they want, you can make a name for yourself in graphic design.
Your online portfolio should show much of your best work and illustrate what you can do for your clients. Put your best work in your portfolio, with the permission of former customers and include samples that you have created to showcase your skills.
Building Your Brand
When you get everything lined out, and you are starting to get customers for logo creation, you'll want to promote your work in various locations. Your primary place for exhibiting your talents will be your website. But you should also have a blog where you address issues that your customers are interested in, as well as a social media presence where customers can comment on your brand and help promote your site.
Today's successful business people are online, and they know how to use their talents and resources to appeal to their target audience. Once you get your graphics design business set up, you'll also need a logo!
That's right! Even if you are a certified logo designer, you still need a logo design for yourself. You can create it yourself or hire someone else to do it.

Why hire a professional design team?
There are some advantages to hiring a professional logo design team. They will be more objective than you regarding what your business may need to project a positive message to your target audience. Logo designers who are established have had more experience than you in creating some different designs. So they know what works and what doesn't. This can save you time and money in the long run.
So, sure, you can create your logo and you might get lucky and produce a winning logo like the folks at Coca-Cola did in the early days. But not every business is Coca-Cola, and some logos just don't work for companies the way they should.
If you want to get your business up and running fast, no matter what field you are in, you may want to consider hiring a professional logo design team.
At logodesignteam.com, we understand logo design from the inside out. We've been helping companies, artists, musicians, and creative types to create a logo for your brand for a long time.
We can visit with you about your brand and then start to work on ideas that will help you make an impact in the world of logo design.
Even if you are not a logo or graphic designer, we're here to help. Contact us to learn more about what we do, check out our samples on our site, read our blog, and take action. If it's a great logo you need, we can do it.
Visit logodesignteam.com for a free quote.
We've designed cool logos for a lot of different people. We'd just love to create one for a logo designer, too! Who knows, you might even learn more about logo design to help with your career!