Logo design is an important part of your brand. No matter what type of business or industry you are in, you need a logo to represent your brand identity in both mobile and traditional markets.
When it comes to dentists, doctors, and similar professionals and practitioners, this should be handled professionally. You don't want to come off as cheap or amateurish. You don't want to hire just anyone to do it either. The only thing worse than not having a logo is having a bad logo.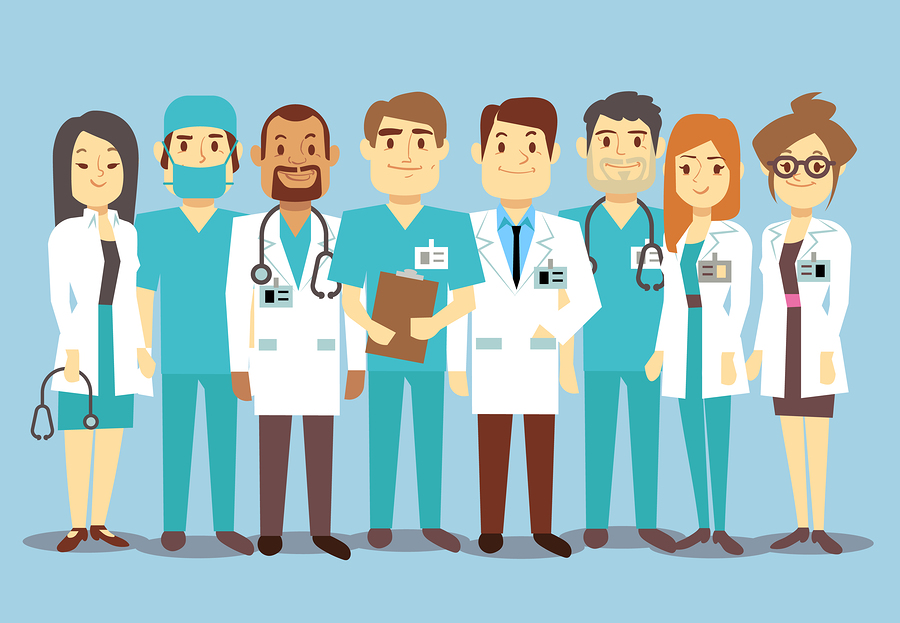 Why Doctors and Dentists Need a Logo
No matter what type of profession you are in, you need a logo. Your logo will be used on some things that promote your brand. It symbolizes your business in the most simple but important way. When mobile users come to your site, they will start to associate your logo with your business and remember it when you offer specials or products.
Logo Design Communicates Value
How do you communicate value for your business? There are some ways to do this, but your logo is one that does not need to be overlooked. The key with a dental or doctor's office logo is that you need to communicate value in a professional way without using gimmicks. Gimmicks might be okay for a used car dealership but not for a doctor's office. You must keep the level of professionalism that earns you credibility while increasing interest for your brand.

Having a Logo Helps You Be More Competitive
We used to hear a lot from customers, "Why do I need to be online? I have plenty of customers in the real world." But my answer to that is this: "Your competitors are online whether you are or not. So are their customers. And they are doing local searches for what your business has to offer. If you do not have a presence online or with your mobile customers, your business will default to your competition.
Logos Improve Your Social Media Presence
Think about the brands you see advertised on social media such as Facebook and Twitter. What do you remember about that ad? The textual content? The color of the ad? The actress telling about the product? Most likely what you remember most is the logo. This is especially true with mobile versions of the social media ads. But logos make a difference in how the viewer interprets the company's message, and it is likely to be the thing they remember most.
Logos May Get Your More Customers
The best reason to create a great logo design is that it improves your branding and your image, which may get you more patients.
Vertical Response, a company that often offers tips on how to improve your branding, stated in their article on the logo design that professional logo design improves your brand visually. They recommend starting with a visual image of how you picture your brand represented and worked from that.
They also mention the importance of color. The following chart illustrates what various colors mean:
Red: Bold, loud, sexy, edgy
Orange: creative, cheery, fun, youthful
Yellow: cheery, sunny, optimism
Green: growth, organic, instructional, environmental, health
Blue: professional, calming, trustworthy, dependable
Purple: wise, blissful, spiritual
Black: Powerful, strong, masculine
White: pure, innocent, clean, simple, crisp
Pink: flirty, youthful
Brown: rural, historic
Grey: Neutral, calm
(Source: Vertical Response.com)
The Branding of Practitioners
As a doctor or dentist or another practitioner such as therapists, specialists, and others, you always have to keep in mind the responsibility placed on you as a health or mental health professional. It might be a good idea to see if there are guidelines given by the AMA, ADA, or APA regarding such logos for your brand.
In a way, such professionals are considered more as an institution or office than a brand. Branding is more difficult when you are not a chain. However, even if you are a small town doctor or dentist, a certain amount of branding creates interest in your services and can increase your patient load.
Also, if you ever decide to franchise your business to other places, you will already have a working logo that you may use in other contexts and locations across the country.
How to Create a Logo Design for Your Practice
So now that you understand the importance of creating a logo, where do you start? What should you include? Start with a good old-fashioned legal pad and pencil and start sketching out ideas. By focusing on what you want to include in your logo, you will have a jumping off the point to work from when you present your logo idea to your designer.

Where do you find designers?
With the endless online freelance sites such as Freelancer.com, Upwork.com, and Fiverr.com, you can find a myriad of graphic and logo designers who are more than willing to help you with your logo design.
The problem with such freelance sites though is that "you get what you pay for." There is a variety of cost points with such sites, starting with a cheap $5 logo to a $500 logo from some of the most prestigious sites. It's all confusing as to which one you should use and what criteria you should follow to find the best designer.
Here are a few tips to help with your search for a logo designer:
Choose a designer with an impressive work portfolio.
Ask about turnaround time.
Consider the way the designer listens to you and your needs
Customization is key.
Quality over quantity
All of these concepts are very important. You need to check out the portfolio of your designer to see if they do the kind of work that you are looking for.
The turnaround time is also important. You want quality over quantity, but there should be a reasonable turnaround time.
Check out our online portfolio and see what you think, then contact us for more information.
At LogoDesignTeam.com, we work with business owners to focus on their goals while seeking to capture the most important aspects of your practice. We keep your logo professional-looking to reflect your type of business, and we focus on customization and creativity that produces results and improves on your brand and your practice.
Contact us for more information to get started on your logo. It's a decision you won't regret, unless of course, you decide not to do it!
We are LogoDesignTeam, the name you know. The design doctors you trust!