Visual marketing is something we all see and experience on a daily basis — even though we might not realize it at first. It consists of everything from the clothes we wear, to the commercials we see on TV and the products we buy throughout our day… it's all part of the visual marketing process. When it comes to reaching new audiences, growing your brand and marketing online, it's even more important and everywhere go!
In today's expert roundup, we asked 84 different marketing and branding experts how they are usual visual marketing to grow their brands. Here's what they had to say.
What is CPA affiliate marketing
CPA marketing is not easy even for a professional. For beginners – even more so, it's more like an unassailable fortress. Webmasters and affiliate marketers make up creatives and landing pages, search for affiliate programs, spend money and break even (at best).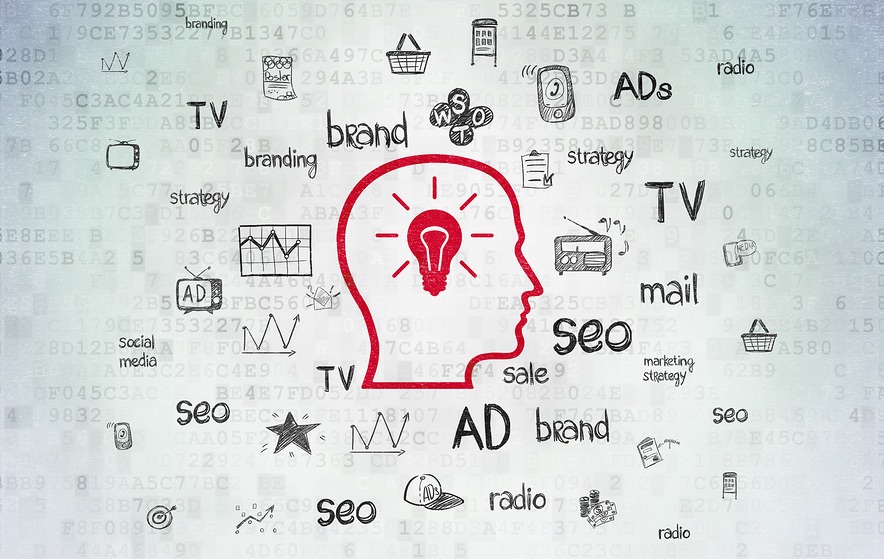 84 Marketing Experts Discuss How they Use Visual Marketing to Grow their Brands
I use visual marketing to grow my brand on social media, and also through my email marketing. I have recently rebranded and gotten clear on who my ideal client is. With all my visuals, I stay true to my brand identity and also select images that mirror who my target audience IS. I want my ideal clients to look at my images, and think "YES – that's me." I have seen much better engagement and response (on Instagram in particular) since getting consistent with my visual branding.
Alex Morrison – Malamax.com
—

Visual marketing is all about branding and creating something for your audience to see and remember. This is something I focused on heavily when I created by first blog at ZacJohnson.com. When other sites and brands focused on simply adding a text logo or a simple design to their site, I wanted to do something different. Which is exactly what I did — I created a "Zac Johnson" cartoon mascot guy that has become extremely well known and famous in the online marketing and blogging space. Not only did it help me stand out from the crowd, it also brought a ton of authority and originality to the brand as well.
Zac Johnson of Blogging.org
—
Infographics rule! We're using infographics as our main outreach tool. They're simple (?) to create and easy to use. Brian Dean calls that method the Guestographics method and it's something we utilize on a daily basis (modified version, of course). That's one.
We also use a lot of visuals to increase engagement on our blog. The era of long-form posts filled with hundreds of paragraphs is long gone. Even if you have a masterpiece published on your blog, people will simply skim over it and click the back button. But, if you add some nice visuals (infographic), avg. time on page will increase and bounce rate will decrease, hence you'll be awarded with better SERP rankings.
Andrew James – BrandBuilders.io
—
Visual marketing is an important part of our strategy.
People learn in different ways, and some people are more visual than others.
One of our core values is to "keep the brand premium" and you need great graphics for to establish premium positioning.
1. I've had some of my successful blog posts turned into infographics (example here: https://charlesngo.com/launchcampaign)
2. We have a contractor in the company who works as our creative director. This means every design has to go through him and pass his quality control.
3. We spend a lot of time and money to create beautiful eBooks to give away.
I also spent several months and made a large financial investment to redesign my website.
We're also looking to hire an artist now to create custom graphics for our blog posts.
Charles Ngo – CharlesNgo.com
—
I aim to be consistent when it comes to colors and style. For instance, on most of my websites I go for a very clean style and design, and I don't mix too many colors. This helps to create a visual brand that site visitors and clients recognize more easily.
Daniel Scocco – Dailyblogtips.com
—
I have a regular column on Search Engine Land and a frequently write on the Bowler Hat Blog. No matter where we submit content we create imagery in our somewhat unique style. We also try and always work a secret Bowler Hat in to the image somewhere as our little secret signature. Any infographics or imagery we create follows this signature look and feel so people will associate our brand with our own style of images.
Marcus Miller – Bowlerhat.co.uk
—
Diagrams help our community instantly understand the path ahead of them to solve their particular challenge.
Rather than just pump out more articles, which creates more confusion, these images create context.
Here's an example of one that describes the "digital plumbing" process to make your analytics and advertising accurate and more powerful– to tie together various audiences and pixels.
With 80% of our audience on social/mobile, we find that images and videos are more powerful, especially for the younger generation.
Because if a picture is worth a thousand words, then surely a video is worth a thousand pictures.
Dennis Yu – BlitzMetrics.com
—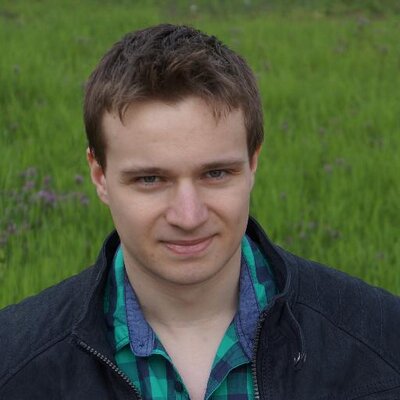 I've done several infographics in the last years and while not all of them have had the viral success that I wanted, the overall results were great. By building infographics I acquired natural backlinks from reputable sites, and more important and they helped me get more referring traffic to my websites. I've had great success with infographics going viral on social media, but that happened mostly on Pinterest. I'm a big fan of infographics, and I try to make one for every new post that I publish.
Felix Tarcomnicu – Cross.Promo
—
I love doing mini posters to get my message across, mostly because these get well shared on social media. Typically, this is a "wise" quote related to the services I provide (writing), along with an appealing and colorful image.
These are two such images I have used recently (how many people do you know who dare built their brand on an outhouse?).
I will typically share this several times on Twitter, Google Plus, Pinterest, FaceBook and elsewhere, and mention that it is courtesy of THGM ghostwriting services.
David Leonhardt – THGMwriters.com
—
I am constantly trying to improve my blog graphics. I do this for three reasons.
First, it is a proven fact that visual learners will learn the content by looking at the graphic.
Next, the graphic is engaging. It will draw potential visitors to my blog even before they read my headline.
Last, the Pinterest crowd loves to save pinnable graphics. Their followers may see my graphic. This promotion for me may also result in increased traffic to my blog.
Janice Wald – Mostlyblogging.com
—
Whenever a text or video post takes off on social media or through SEO, I have an infographic designed. This further enhances the depth and value of the post, and also improves SEO and engagement.
Arman Assadi – ArmanAssadi.com
—
All of our information products at Simple Programmer include realistic looking images of the contents of the courses we sell.
Even though the product is delivered electronically, the physicality of the images makes the product seem much more valuable and tangible.
This allows us to charge higher prices than we would without that kind of detailed imagery.
John Sonmez – Simpleprogrammer.com
—
There are a number of ways I'm doing this with current clients and projects. First of all are infographics- when these first became a thing I thought it would just be a phase which would burn out quickly. However, they are perfect for communicating certain types of information, such as data visualization, process flows, or other creative uses.
I've also been a huge fan of instagram marketing (https://optimizepri.me/using-instagram-to-grow-sales-the-importance-of-social-personas) and have been doing this long before they added paid advertisements. I've done this with absolutely no paid budget (just man-hours) as well as with paid ads via Facebook ad manager. Whichever option you go with though, the images (visuals) are crucial. Crappy images just look terrible and won't get the engagement you want or need, especially when you get into Instagram video. Another visual trick on Instagram is to leverage the profile view to stitch together multiple photos to create a compelling photo grid.
Finally, any ad you create should have a visual component which is carefully thought out and tested. Landing page designs, Facebook, Instagram, display ads, even your paid search ads have a visual element to it. You know that they
Harris Schachter – OptimizePri.me
—

We all know about the importance of content creation and adding value to our sites,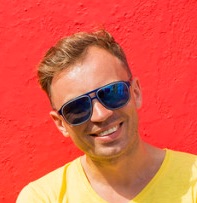 but not enough people are putting in the time and effort to add great visuals within their content and on their sites. For example, taking a few extra minutes to create an original thumbnail or intro image for your post can work extremely well. At the same time, don't hesitate to spend a few extra dollars and gain access to a royalty free image college. This will also go into the real engagement of your site and make it look that much better in the long run.
Brandon Johnston – BlogReign.com
—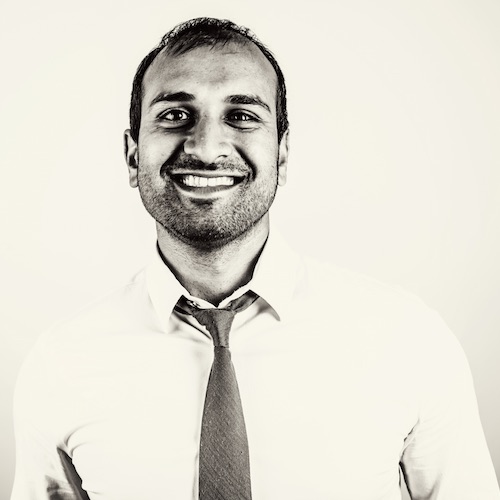 Visual marketing was one of the cornerstones of my content marketing strategy in 2016. I focused on 10x content – long, thorough guides where the design of the page is intertwined with the content itself – on topics like Personal Branding, Customer Delight, and Employee Management. The primary differentiator on these pieces are the visuals – the design that brings the content to life.
Sujan Patel – Sujanpatel.com
–
One way I've used visual marketing in the past is to create comic strips with important information highlighted. Law firm example: In some jurisdictions if you die without a Will then default distribution rules apply. You could create a comic that points out some of these rules and share it on Facebook. I recommend you focus on one main idea per comic strip.
My clients are producing more and more videos. These videos get great distribution on Facebook and have lots of likes, shares and comments. Tips for videos: add subtitles and at the beginning tell people what to expect / give them a reason to stick around.
Michael Alexis – Michaelalexis.com
—
Videos are the best ways to grow your brand when it comes to visual marketing. I have started creating some videos, and planning to continue. When you work on videos, you get wider audience base for your content which is definitely what you want. I noticed after creating a few videos, I have got some new people started following my channel and blog as well.
Atish Ranjan – Techtricksworld.com
—
One of the best ways I have found to increase brand awareness for my Massachusetts Real Estate Blog is to have exceptional graphics. I use Canva to create all of my real estate graphics. Canva is exceptionally easy to use and makes your images look like they were made by a professional graphics designer. In order to increase brand awareness I put my web address at the bottom of every graphic I create. I then share these graphics all over social media. I am especially fond of Pinterest and highly recommend using Pinterest as a business owner. Pinterest is made for stunning visuals. You can see a significant amount of web traffic by joining Pinterest and creating visuals that members love to pin.
Bill Gassett – Maxrealestateexposure.com
—
As a graphic artist and coloring book specialist, it's my job to make sure all of my work is the best possible. This is especially true when selling products through Amazon. If I want to keep my audience and customers happy, I need to make sure my visual products (and marketing) is the best at all times. This is especially true when creating covers for my books, as this is what is going to be the biggest factor when selling books on Amazon — not the content inside of it, but the way your cover looks!
Montgomery Peterson – OriginalColoringPages.com
—
The post on my site that has received the highest number of shares is still an infographic I did, called "The SEO Food Pyramid". Infographics work great at showing people some interesting data in a format that makes more sense than a spreadsheet. I think visual marketing is a way to reach people that are too busy to read a 2,000 word blog post, but they can quickly scan an image.
William Harris – Elumynt.com
—
I am huge on video. I record and upload 1 video to either Facebook or YouTube daily to augment my visual marketing campaign. People love to read but they also love to feast on eye candy. Give viewers an interactive, eye-catching tool for growing your brand and for providing them with a helpful service.
Ryan Biddulph – Bloggingfromparadise.com
—
I share personal stories and screenshots of website where I have been featured. Also, both of my companies are pretty active on social media sites like Twitter and Instagram, so we are always sharing pictures there as well along with a story. But, I think sharing personal photos so that the audience can get a better insight into the life of the brand is a solid strategy to build brand loyalty.
Rafi Chowdhury – Chowdhurysdigital.com
—
For Authority Hacker, we use a now well-recognized avatar in almost all of our visuals. This allows us to get people to recognize us when they see content from us on Facebook, Twitter, Instagram etc.
One interesting thing that this allowed us to do is to cut our CPC when we do retargeting. It's pretty frequent for us to get 5c clicks in the make money online industry these days because of that brand recognition.
I must admit, I didn't know what I was doing when I started this out but now this is one of our best competitive advantages. I encourage everyone reading this post to find recognizable brand colours, fonts and if possible avatar to associate with everything your site does, it makes marketing to your audience a lot cheaper and easier (in essence design pays for itself).
Gael Breton – Authorityhacker.com
—
There are several ways I'm using visual marketing to build my brand but the main way is through Youtube videos. With online business it often difficult to make a personal connection with your clients. Video is a great way to make this connection and build trust. There is a old statistic that a page that uses a video is five times more likely to convert that visit into a sale. From my experience as a SEO specialist, I know how hard it is to maintain clients. It is especially hard to maintain clients when they have never met me in person. Often what I'll do to build a rapport with clients is to share my videos with them. This is a great way to showcase my skills and it creates an association between my face and my voice. This way the clients will feel a closer connection with me and will be more likely to remain as clients. Often if the content of the videos is good the clients even share with their contacts and generate more business for me. This strategy can work for any business to build their brands and most importantly to build the trust with their customers.
Allan Pollett – Allanpollett.com
—
I try to use visual content as much as possible on my blog – from filling my blog posts with images, to infographics – and this year I'm planning to invest more time and energy into creating videos. I think that visual content is going to be even more important this year than the last, but in order to stand out, it will probably need a twist, such as making the content more interactive.
Lilach Bullock – Lilachbullock.com
—
For me, visual marketing is most apparent in my social media content (although it connects to all of my other branding efforts). After deciding that to stand out from other freelance writers, I'd need to have a big of an "edge," I tapped into my library of street art photos. After identifying hundreds of assets that represent photos taken on trips to Spain, South America, and even in the cities I've lived in (Chicago and Denver), I started using them as backgrounds for photos used with social media posts. I also commissioned a photo shoot featuring myself in front of graffiti backgrounds. Combined with graffiti fonts and my own no-BS insights, my social posts are hard to ignore! And just as importantly, they're true to me and my personal brand.
Maddy Osman – The-blogsmith.com
—
It's easy to create a visual content nowadays – either you do it yourself using Canva
or other free tools or outsource it to a skilled graphic designer. I'd start producing visual content for just two purposes – engagement and sales (10x engagement, just 1 sales visual content). It would be easy to generate sales if you engaged your potential customers with so much value in your visual content.
Also, pushing out these visual content is very important. Using hashtags on Instagram and spending $1 on Facebook ads (target highly relevant interests) are things that you can do to semi-automate content promotion for visuals.
Venchito Tampon – SharpRocket.com.ph
—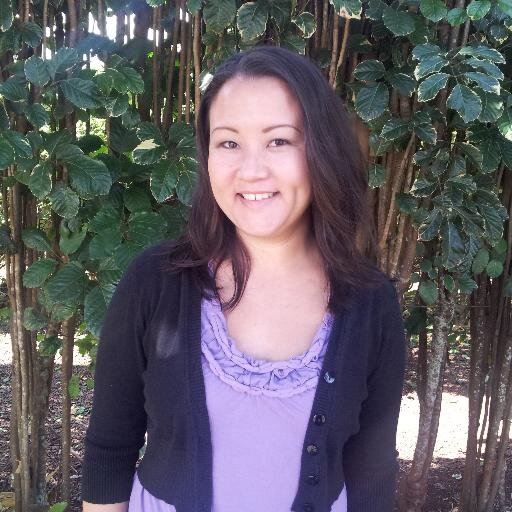 Visually, I like to stick to the same colors and fonts over all my platforms. I use the same template for my blog images, Pinterest images, Facebook and any other images I need to create. The same colors and fonts are also used when I create my ads, posts for my Facebook group and promotional images.
Corinne Kerston – CorinneKerston.com
—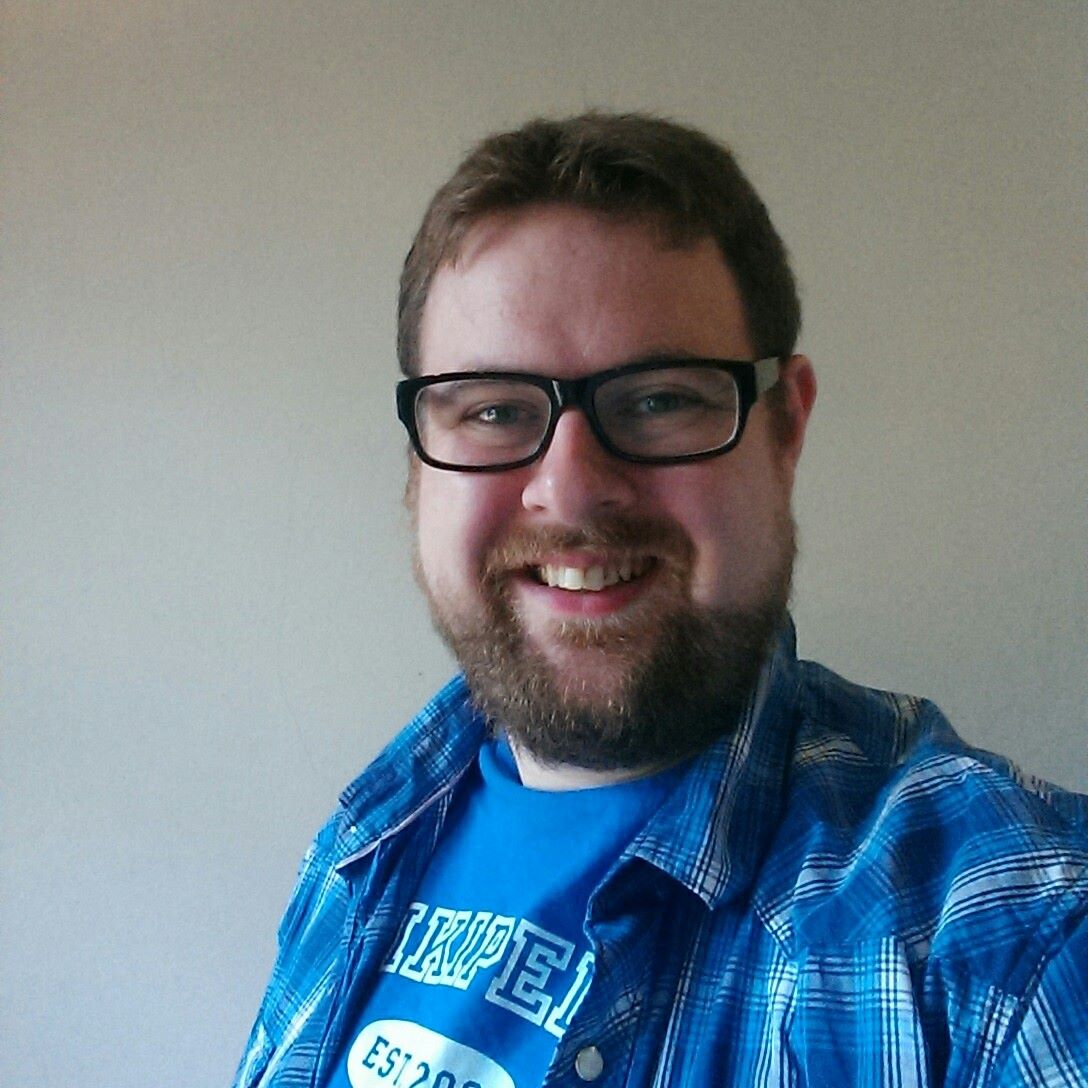 At the moment I'm using Infographics mainly to generate links on a few affiliate sites. I've a researcher who researches information that can be easily turned into infographics. Oddly I'm having great success with Fiverr for infographic design, usually paired with a little bit of Facebook advertising really improves engagement.
Rhys Wynne – Winwar Media
—
I have made a huge infographic about sex and sex drive and it has been in most huge online newspapers in Denmark. No other in my niche have made infographic, do it is helping me taking a step up the ladder to become even more pro and even more businessminded. Both to my collegues, my customers and the press.
Maj Wismann – Majwismann.com
—
I love visuals for brand growth! There's nothing like an infographic to make a complex piece of information easy to digest, or a pithy quote on a stunning photo. One of my infographics has 158k of repins (and it's ugly. Can you imagine what a stunning visual will bring in?) and it brings in new subscribers every single day. Viral aspect aside, if you want to grow a brand across all platforms you'll need to use branded visual content. Tools like Pic Monkey and Canva will help you when you're starting out. You can find tutorials that will help you layout a template and then you have to use it. Visuals grow traffic fast. If you're not using images and infographics to grow your brand then you will always struggle to reach the tipping point of success.
Sarah Arrow – Sarkemedia.com
—
People connect with visual content quicker than written word. I use visual content to share a glimpse of what where we are, and what we're up to. It creates a more connected feeling with our viewers and makes them feel as if they're right there with us.
Through the use of photos, graphics, and videos, we're able to convey far more than simple words alone. We're able to build a more meaningful connection with our audience and they love it.
Ben Brausen – Benbrausen.com
—
Visuals are super powerful because they hit all the notes. Visuals increase reach: shares, subscribers and links. These are the core of the three main channels in content marketing: social, email and search.

source: content promotion strategies
Whenever I'm serious about winning for a keyphrase or a topic, I create a detailed article. But that's just the beginning. I also create additional content around that article.
I always focus on these five areas:
Related subtopics
Related keyphrases
Relevant influencers and co-created
Published in several places (blogs, media sites)
In multiple formats
And that last piece always starts with visuals. If you don't produce a visual, you're not serious about winning the content game. Here's one I made just now for you…
Andy Crestodina – Orbit Media
—
I recently rebranded my blog post images, using a mix of animated images and my fonts and colors. I use vertical pin images that are optimized to get attention on Pinterest, and I have created my own infographics. I love to use free tools like Canva to easily create my own, branded images.
Sue Dunlevie – Successfulblogging.com
—
Visual marketing is a huge component of our brand, especially when it comes to social media. It's no longer enough just to send out social tweets and facebook updates with your latest content. Now you need to create custom images for each and every post. Take the time to add some original text and call to action words to get your audience to click. Remember, people are skimming through social media pretty fast, so try and create something that grabs their interest and makes them want to click.
Tim Bourquin – Afteroffers.com
—
More and more, my team at Louder Online is investing in custom graphics. We've been all-in for a while, but there's no arguing with the fact that the web is getting pretty noisy. Custom graphics – whether that's header images, charts or fully-formatted "epic guides" – really help content stand out, and it's making a big difference for both Louder and our clients.
Aaron Agius – Louder.online
—
Visual marketing plays a big part in our sales cycle. This can be anything from a well-designed, attention-grabbing banner that's sent out on Facebook to an infographic that supports our blog articles in a way that text-based content simply can not.
One of the greatest things about visual marketing is that the ROI can be very high. We work hard to make sure all of our visual content is easily shareable, and we are still getting links and shares for infographics we posted ages ago.
In a world where our attention spans are getting shorter and shorter, as marketers we have to work to adapt to the changing times. Visual content is a great way to stand out and spread your message.
James McAllister – Helpstartmysite.com
—
At WHSR, visual marketing is mainly done on-site passively. Infographics, presentation slides, and beautiful flow charts are used to elaborate our points in articles. The biggest benefit of this – is that people tend to share more and engage better with our content.
Jerry Low – Webhostingsecretrevealed.net
—
Wording Well is primarily a word-based business wherein I earn money by providing writing and editing services to others. I also help others become published authors.
Therefore, I don't currently use a lot of visual marketing to grow my business.
However, I plan on making videos and infographics in the near future.
Infographics are popular not only among bloggers, but on Pinterest, which is a great source of web traffic for many people, bloggers and businesses included!
Videos are popular among the general public. It's been proven that they are preferred by many people, as opposed to written posts.
I plan on experimenting with videos in the coming months to grow Wording Well to the next level!
The only thing I'm concerned with is having too many clients and not enough time to complete everyone's order! (This is why I have yet to do this!)
In addition to this, I want to use Instagram more. I rarely use it now, but I know I need to change this!
Lorraine Reguly – Wordingwell.com
—
With our main focus being on infographics, it's an easy answer for us — which is to make sure we offer the highest quality of infographics possible. You might think it's easy to compile information for an information, but that really hard part is bringing it all to life through the use of visuals, while also not cluttering it up too much in the process. To see what's working best when it comes to design and infographic styles, be sure to check out designs from Neil Patel and top marketing firms. They are usually putting the most money and time into their designs, which usually results in a clean and minimalist style, yet also perfect at the same time.
Kristel Staci of Marketing Infographics
—
I'm growing the Just Creative brand with content marketing, supported by infographics and visual graphics. Combining imagery with social posts also is crucial for more click throughs.
Jacob Cass – Justcreative.com
—
All of the social media channels now rely on visual marketing to make any sort of impact. It's been proven that Facebook posts featuring videos and images perform much better than links or text posts alone. The same with Twitter, with tweets containing images generating a much higher engagement than those without. And there's Instagram and Pinterest, two channels that are based on photos and images, so you can't compete on those platforms without a visual marketing strategy. That said, there are plenty of tools out there to help, including Pablo by Buffer, Canva and Infogram. These tools and the right approach means anyone can use visual marketing to grow their brand.
Ben Matthews – Montfort.io
—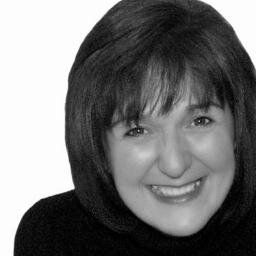 There are SO MANY wonderful image creating tools out there (I use Canva.com and PromoRepublic). Lately I've been using posting quotes and tips on unusual holidays. It's a new habit, but something that makes people laugh and comment.
Ivana Taylor – Diymarketers.com
—
Nowadays, it's all about what we see that seems to attract more attention. With that in mind, we need to take advantage of every opportunity that comes our way. I'm currently researching several sources on various topics to come up with plenty of new content, on a regular basis, to be put in infographics that I outsource to be designed. Such images are later to be published on my websites — with my brand's logo at the bottom of each one of them. I also add an embed code box so that my visitors can republish my infographics on their websites and blogs. Finally, I do a bit of outreach to further promote my infographics and, consequently, grow my brand.
Louie Luc – Buzznitrous.com
—
The way I use visual marketing to grow my brand is through creating ORIGINAL content. It's all about finding what your audience wants and creating original content. That was what I did on my Instagram at @shortofheight and it has grown to over 65,000 followers. It works on every platform. Find a need and create it.
Aaron Lee – Askaaronlee.com
—
Since our product (Bidsketch) is proposal software, anything we can do to improve proposals visually goes a long way. So a marketing tactic that has worked well for us is to give away beautifully design proposal templates (like we're doing here). We include both the content and visual elements, then run ads where the ad image is the most visual part of the proposal. It takes a lot of effort on our end, but the end result pays off.
Ruben Gamez – Bidsketch.com
—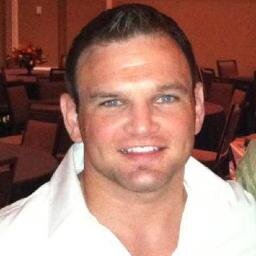 I have recently had a lot of success using video as visual marketing. Screen capture videos are one convenient method I often use. Using Camtasia, I can create an instructional video teaching internet marketing tasks or record a Power Point presentation in minutes. A second type of video I like to use are informational videos of a person simply explaining a topic within their niche or demonstrating a product. You can start by creating informational videos on a cell phone or go a more professional route by purchasing a light box, DSLR camera, and wireless microphone.
Ben Wynkoop – Benwynkoop.com
—
When I chose to use a logo instead of a headshot for GrowMap, many insisted that I couldn't or shouldn't do that. I feel it made it much easier to create a memorable brand. In the early days of blogging and Twitter, Avatars were tiny. My logo stood out in a sea of unrecognizable tiny faces.
I was fortunate to have my logo designed by the award-winning professional designer Joshua Geiger of 1981. That experience taught me the difference between a $50 logo and $1000+ logo. I wrote about what I learned in How Much is a Memorable Logo Design Worth.
Now, every piece of content I create includes at least one custom image. Often, the image carries my logo. My best content contains more than one image plus a video, a SlideShare and an infographic. Graphs with current stats can make all the difference. I use my logo on the corner of my headshot at LinkedIn and on authorships. It appears on videos I make or have made.
Gary Vaynerchuk wrote in his book Jab, Jab, Jab, Right Hook that images we share on social networks and particularly Facebook should carry a sizeable logo in the corner. He recommends using a terrific image with your logo and tagline on it.
Create those images; put them in your blog posts; then promote them acrosssocial networks. I use MavSocial to source free images and upload them to Canva. Canva gives you the freedom to create custom images with your logo and whatever text you wish. You can even use more than one free image in a
custom image you create.
Images are essential. I put a video that shows you why in Amazing Visuals: Where to Get Free Images and How to Push Them On Social to Get More Traffic.
Gail Gardner – GrowMap.com
—
I have free version of Canva and premium version of Visme. Both are quite good and I use them to create small infographics to insert within my a few posts.
I do know basic level of Photoshop so I don't face much problem to do any kind of basic level of visual marketing both for my blogs and for my clients as well.
In the near future I would also be sharing fully fledged infographics posts on my blog.
Mi Muba – Beamoneyblogger.com
—
What's the most common type of media travel bloggers share and publish on their blogs? If you guessed "pictures!" you are totally… right! As a travel blogger myself, my visual marketing strategy is largely supported by social platforms that mostly focus on visual content. With Instagram and Pinterest leading the pack, undoubtedly. I make use of those visual social networks (and others too such as Twitter, Facebook and YouTube, for sure!) on a daily basis. What makes me stand out from the crowd, though, is my own personal touch to the way I take my photos or edit them. I try to include my brand logo whenever possible and make sure to add in my particular style every time. It's an essential differentiator and something that helps my audience and loyal followers recognize me.
Clara Jeronimos – TravelRedux.com
—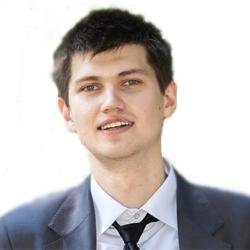 Hope Spring is the registered name of our charity; we provide clean drinking water to developing communities in Africa. Our name and brand tends to be stuck behind a popular film called Hope Springs and some churches use our name as well.
Recently, we added the word "Water" to our name. We then created a nice new graphic with emphasise the "Water" in our name. This little visual enhancement has helped enhance our brand and help carved a distinctive identity for us. Our new visual identify cannot be confused with Hope Springs the film nor any of the churches called Hope Spring.
Evgeniy Garkaviy – HopeSpring.org.uk
—
Every blog post I publish has its own featured image with my brand's logo on it. These featured images are the ones that will be shown on Facebook, Twitter and Google+ when you or someone shares your post.
These images are precisely the most important attention trigger on social media users which will help bring traffic to your website and grow brand recognition at the same time.
To achieve the latter, you will need to come up with a set of templates in order to maintain the same similar pattern whenever you design a new featured image. Within time your followers will learn to spot your posts on their social media newsfeeds thanks to your distinctive style and brand logo.
Mike Martyns – SoccerGearHQ.com
—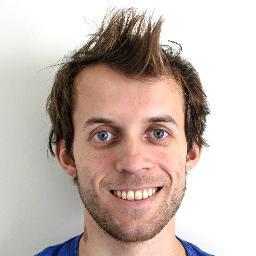 Social media is very visual. You're basically ignoring apps such as Instagram, Pinterest and Snapchat if you don't do great visuals, and even on Facebook it pays to have visuals as you get higher organic reach and engagement for a video or an image compared to simple status update. This means that I have at least one high quality visual in each and every post that I publish. In most cases I also have more than one visual and I try to include some interesting facts, quotes and other stats in each visual. For many of my posts I include full size infographics too to tell the story rather than writing everything in text. It all results in more shares and views of my articles than if I went text only.
Marko Saric – HowToMakeMyBlog.com
—
As we are already oversubscribed, we do not extensively use visual marketing right now. Of course, having a neat website such as www.max-search.de (English version: www.maxsearchusa.com) helps a lot in attracting customers – after all, sales and explainer videos increase conversions dramatically. We do recommend to our clients to keep visual marketing simple and recognizable, and use sales related pictures and videos wherever possible
Björn Assmann – Maxsearchusa.com
—
One of my website's niches is very visual in nature so I make sure to provide lots of images and pictures. Images and the way you present or design them should follow your own set of guidelines and rules that arise from your overall brand strategy. Your colors, font types and style need to adhere to whatever message or meaning your brand wants to share with its customers. That's why brand strategy should always come first and foremost and everything else should come later. Not the other way around. A very well-defined brand strategy and a well-thought visual marketing plan are essential factors for a successful business anywhere in the world.
Tim Blaustein – ToolFever.com
—
Ever since I realized how powerful Pinterest can be to drive traffic to my website I completely changed the way I plan out my blog posts. It's a fact, I've always used beautiful pictures to illustrate my articles but that's really just the tip of the iceberg here. Especially when it concerns to a proper visual marketing strategy of — let's be honest and true to ourselves — a professional level. Today, besides designing and publishing images and pictures customized with my brand logo and style on my articles I don't ever forget to include Pinterest-specific versions of those visual assets. They are essential to grow my brand and bring in valuable traffic to my website.
Katy Manniche – TattooOy.com
—
There are many ways I use visual content for my business from creating annotated images, animated gifs, recorded and live video content.
For example, I host a weekly live show about the latest trends, case studies and technologies in live streaming. I will use apps on my smart phone to create video content to promote the live stream which I can then share through my social networks.
During the live event I will showcase images to illustrate the news and tips we are talking about and to help make the event more visually engaging for viewers.
After the event I will optimise the video with a relevant cover image that I design to help attract more viewers to the replay. I will also use images and video content in my social media posts and the article that accompanies the replay on my website.
I recommend to all my clients that every article and press release they create has engaging visual content integrated into it – as a minimum this would be an image that is relevant to the content. This will help the story come to life and assist in attracting attention in the social networks where the content is distributed.
Krishna De – Krishna.me
—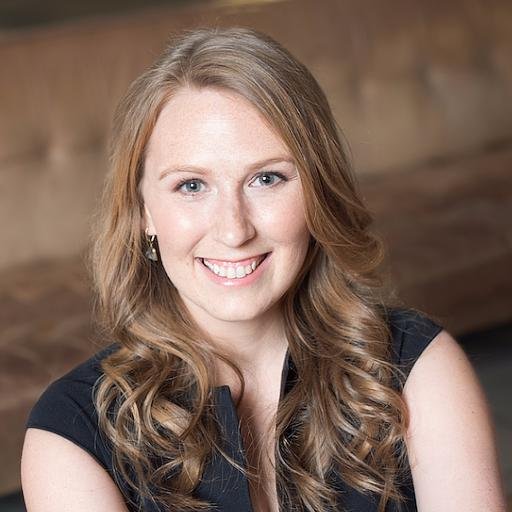 There are a few ways, but one that I'm focused on quite a bit right is Instagram. One of my companies sells physical products and this has been the best way for us to customers and potential customers. With the quality of smartphone cameras these tools and simple editing tools like the ones built into Instagram, it's easy for anyone to compete with product and lifestyle photography.
Casandra Campbell – Casandracampbell.com
—
As a specialist in e-commerce, visual marketing is an important part of my daily work, both at the individual level and when working with my clients. One of the keys to the success of a virtual store is a strategic formulation of visual content. This will help us improve confidence in our brand and improve the conversion rate. Here's a practical example. A very frequent mistake in online stores is that when presenting a product, the photographs show the same simply changing the angle and the point of view. That is not the best solution. We must present the product in "action", show how it can be used in various everyday situations and present its benefits. This will help our potential audience feel identified with our products and for this, we must optimize the psychological components.
Albert Mora – Seolution.com
—
We use visual marketing in our onboarding videos, how to GIF's, our website, in our newsletters and social media templates for sharing mechanisms. We invest in a full time UX designer to connect the dots on our visual marketing elements from the website, to ads, to customer support all the way through to using the app itself to create a consistent and branded experience that is intuitive across all touch points with the Mailbird email client and productivity platform brand.
Andrea Loubier – Getmailbird.com
—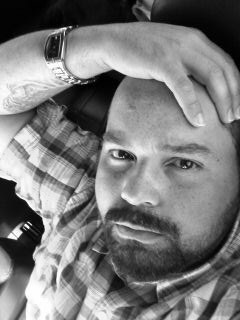 I use canva.com for all my blog post images and social media images. I am consistent with the type of images I use, helps my brand be identified easily.
I have also started to use Twitter and FB LIVE a lot in my business and so far, it has worked very well to spread my message and my brand. Especially Twitter LIVE since the video goes LIVE on Periscope, but the recording then sit there on the home page all day even 2 days, bringing in even more people to watch the recording. Again, giving your brand an added boost.
John Paul Aguiar – Johnpaulaguiar.com
—
It´s important that your logo reflects the colors on your website (including your call to action color).
You should then use the color in your logo and website on the picture of your blog posts.
Like in the blog post below, where I was talking about Business Coaching, 20x My Revenue And Being Slapped By Frank Kern.
When you do this consistently, people will start to recognize your brand when they see it on different social media channels.
Using visual marketing in addition to creating great content that your tribe is a great way to build your brand awareness.
Needless to say, you can have the best visual graphics in the world, but if your content sucks, it will do you no good.
And the other way around.
It´s like with dynamite, there will be no KABOOM unless combined with fire.
Tor Refsland – Timemanagementchef.com
—
We use a variety of different visual marketing techniques to help Museum Hack grow an online audience and build up our brand. One of the biggest ways we do this is by creating high-quality videos that add value for our customers and target audience. This might be a Facebook Live event for people to experience a glimpse into a Museum Hack style tour or cleanly edited video showing highlights of one of our museum consulting adventures. These types of in-depth video features help our audience feel more connected to us. By presenting friendly, enthusiastic faces in our videos, it helps people associate these attributes with our brand. Because a lot of our audience are accessing our videos (at least on Facebook) through smartphones, short and very informative but fun videos go over great.
Another way we use visual marketing is by creating content that is both informative and visually appealing. We use this media to promote our museum consulting business, public tours and company team building activities. We do this with both infographics and something that we call "sliders." Sliders are a way to present information that we think could be helpful to our audience in a streamlined and visually striking way. We focus on an article or introspective that we find extremely interesting. Then, we summarize the information into small visual blocks of text, sort of like a PowerPoint presentation. Content like this is great for bringing value to your readers while also making it shareable. Infographics and sliders are a great way to share information and data in a way that people can easily digest without feeling overwhelmed.
Moira O'Connell – Museumhack.com
—
Right now I'm redesigning my personal brand to make sure it's consistent across different mediums including social media, blog and offline. I'm using Pinterest for creating mood boards, Instagram's new feature that allows you to pin posts privately is also very handy when it comes to keeping inspiring visual content.
For producing images I use Adobe Spark, Canva and Photoshop. The first two apps offer a lot of pre-built templates saving time and Photoshop allows more complex photo editing.
Tomas Laurinavicius – Tomaslau.com
—
We're actually using it, visual marketing, in more than one way. I am growing a personal following on Instagram, which sends some traffic to Curatti. I confess this needs some tweaking, as our largest bounce rate is from 'shutterbugs' – the audience we primarily gain from Instagram.
We do have a policy of using eye-catching featured images and, where relevant, ample illustrations within articles. This certainly results in better analytics for us. The featured image also leads to better interactions from Facebook and maybe LinkedIn. It is from the latter of these that we see our best lead generation, inbound messaging and influencer interactions.
It is, however, less than crystal clear as to whether the traffic from this more serious platform is influenced as much by visuals as is the case for Instagram and Facebook. I suspect that headlines, rather than visuals, play a bigger role there, and this is the reason for the more meaningful business contacts there.
Ultimately, I believe the visuals are most effective within our website as opposed to social media. And this is not a terrible thing!
Jan Gordon – Curatti.com
—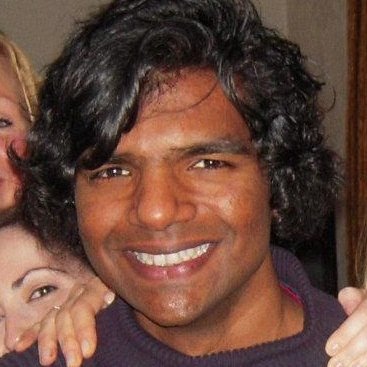 I grow my brand using visual marketing by creating a lot of original images for my blog and my social media channels. If you check out my blog you will notice that I create a lot of infographics as I have seen some big results with them. I also add a lot of images to each and every blog post. Two of them are specifically optimized for social networks like Facebook and Pinterest where visuals perform extremely well.
Mitt Ray – Socialmarketingwriting.com
—
In 2017, I expect to add a graphic to every post. Sometimes it's just a relevant image, often it's a video or infographic. I've found that I get double or triple engagement on post with a visual.
At times I'll skip the graphic. Our minds like to find patterns and discover exceptions. In short: "Mix it up" I'll post with text only, a silly photo, black/white to break the pattern.
Marketing is storytelling. We connect with people and share stories. Visuals help us listen to their story and share ours.
Warren Whitlock – WarrenWhitlock.com
—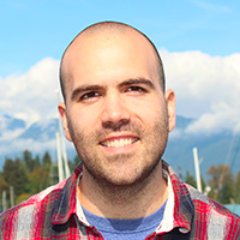 We've found a huge response to video content in the past couple years. We've invested in a small studio in the office and love creating educational and sales-oriented videos. People connect with and trust a brand producing quality videos with personality.
James Scherer – Wishpond.com
—
I teach business people how to improve their personal productivity by getting organized and learning technology they already have. Suite Tuesday is a series of real quick, how-to tech videos I post online every week. I upload videos to YouTube and post it to my blog, Linkedin Pulse, Google Plus, and Facebook.
Peggy Duncan – PersonalProductivityExpert.com
—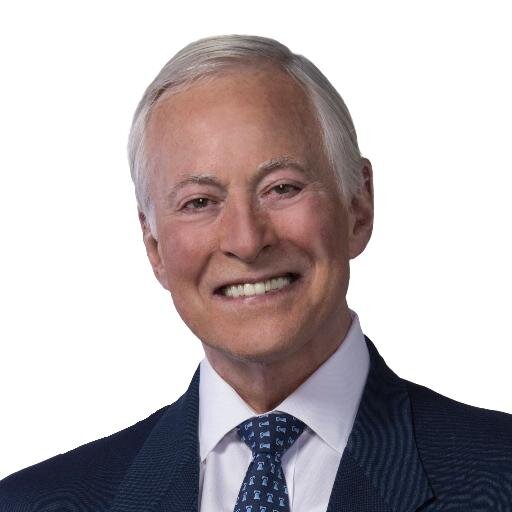 My team and I have utilized visual marketing in a number of ways over the years from infographics & shareable images on social media to Slideshare presentations and branded design elements within our videos. The use of visual materials has been one of the greatest contributors to my brand's growth, specifically on social media, as posts that are visually appealing to our audience get shared, liked, and commented on significantly more than other forms of content.
Brian Tracy – Briantracy.com
—
I focus on video as my biggest tool for visual marketing. Online video has the most potential of all the visually engaging mediums and it's growing fast into the mainstream consciousness. Video also plays well into a solid blogging strategy because once you have made a video, it's easy to leverage it as an asset for visual marketing. A video can be summarized in a slideshow for a different audience and experience. The voice content of a good video can be used in a podcast or as the transcript for a blog, all the while using the video as the cornerstone of said campaign.
Oscar Gonzalez – Notagrouch.com
—
I totally understand the importance of visual marketing in today's scenario. So I do use it. But I haven't invested hundreds of dollars to do so.
I make sure I create eye-catching title (and in-content) images for all of my content. I use Canva for this purpose. But it doesn't stop there. It is not just enough if your content has some engaging images – you should share them yourself and make it easy for your readers to share it too!
I use Social Warfare plugin to make sharing easy.
Further, infographic is a great way to get the attention of your target audience. I personally haven't gone that way yet, but I do accept guest posts that has infographics.
Jane Sheeba – Janesheeba.com
—
I use visual marketing in many ways to grow my brand, but my favorite way is through infographs. We create informative blog posts with infographs in them (see example) and share them all over the internet. They have become the foundation for all of our content. We also create unique visual advertisements for Facebook campaigns to re-target people who have visited our site.
Andrew Fortune – GreatColoradoHomes.com
—
To grow our brand using visual marketing we use numerous methods – videos at events we run, sharing video content on YouTube, sharing infographic content for guides, sharing visual content on Slideshare and other sharing sites. Plus using tools like Canva to share great visual content on all
Key social media channels such as Facebook, Twitter and Google+. Finally we have been testing live video on Facebook and Snapchat for events we run and day to day business tips.
James Norquay – Prosperitymedia.com.au
—
Visuals are the most understood context as compared to any other media type and do not require much time to read through. Visually appealing yet still providing visual context are what we focus on entertaining the target audience. Appealing images can increase the brand reach. We share funny tech and other useful visuals on social media to get attention and that helps us increase the social media reach.
Rajesh Namase – TechLila.com
—
I created an online training program called Master Newsjacking!
The course uses a series of videos and infographics to educate people in Newsjacking is the art and science of injecting your ideas into a breaking news story to generate tons of media coverage, get sales leads, and grow business. (see example)
The infographics are an awesome way for adults to learn information.
David Meerman Scott – Davideermanscott.com
—
I have a series of infographics which have been published and shared all over the web and have earned us lots of back links and sent us traffic. Plus we publish visual quotes from our podcast on Instagram.
Adam Franklin – Bluewiremedia.com.au
—
Visual marketing is valuable for us – especially since we have lived in the era of images. Sometimes, a simple graphic can say more than a hundred words because it speaks in a better way to the customers. In our company, infographics and simple graphic designs are commonly used on the blog to present the ideas and illustrate the essential issues. When the article is long and filled with lots of different information, we always include an infographic at the end of the post to put everything in a nutshell.
One thing we have to remember is to provide our logo and brand colors everywhere, to make the message coherent. It helps readers and potential customers recognize who was responsible for making these graphics so that users can tie this content with our brand.
Paweł Kijko – TimeCamp.com
—
A high quality and consistent visual identity is absolutely vital for my brand. I want to make an impact across all my social media channels, and a consistent look and feel help with brand awareness and recognition. I've had a variety of templates designed – all in the various image sizes optimized for each social network (Instagram, Twitter, Facebook etc). This allows me to quickly create images to promote my blog posts, videos and courses as well as share valuable information with my audience.
Ian Anderson Gray – iag.me
—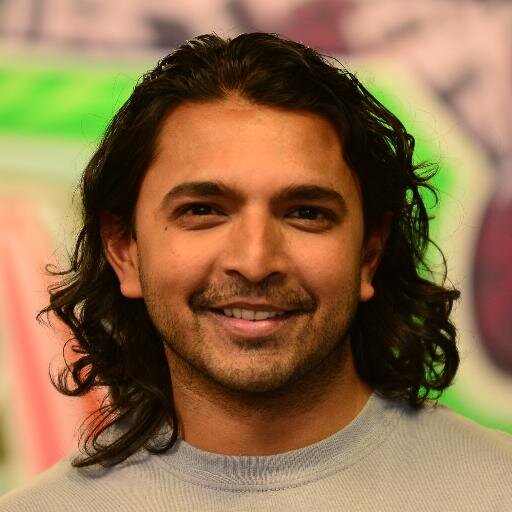 We're are creating several new infographics and e-books to ensure viewers have a visual reference for how Triberr can help bloggers and brands, and clearly convey our value proposition. We repurpose these visual assets to drive traffic through several social channels including Twitter, Pinterest, and Instagram, as well as other platforms such as Slideshare. In short, we're creating high quality, evergreen visual content that can generate consistent ROI.
Charlie Patel – Triberr.com
—
One way to guarantee that you'll be unimpressed with your own marketing, is when you're always following the crowd. As a thought leader in my market, I use emotional advertising with customized Branding – Clever Headlines that speak to my Soul Clients – add my Logo for Brand Awareness (a 3-point system). And I use different visual directions for different social media platforms, always aiming for engagement, which is the best tool for Know-Like-Trust.
Sashka Hanna-Rappl – Brandsashka.com
—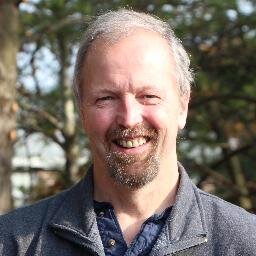 At Stone Temple Consulting we use a lot of visual media. First of all, we're well known for our weekly videos that you can see here. I film these together with our Director of Brand Evangelism, Mark Traphagen, and we use them to share tips and tricks in the world of digital marketing and SEO. The videos are completely non-commercial, and are simply meant to help those who watch them learn, while hopefully enhancing our reputation in the process.
In addition, including compelling images in the articles we write is important to. To help with that, we maintain a full time graphic designer on our staff. This allows us to invest serious time in creating compelling imagery. There is no doubt in my mind that this results in more people reading, resharing, and linking to our content.
Eric Enge – Stonetemple.com
—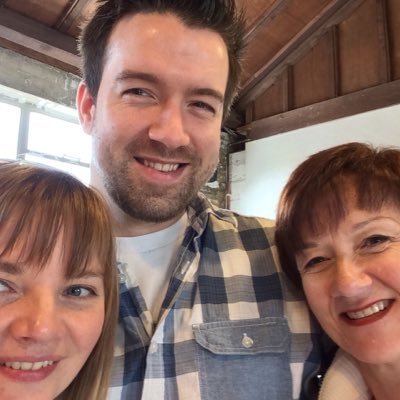 I love the fact that Twitter and Facebook have upped their visual media game in the last few years – I think they have done a decent job of keeping up with new social platforms that are built around visual media (i.e. Vine, Pinterest etc).
Stuart Davidson – StuartJDavidson.com
—
We work with software-as-a-service companies, and it's a complex industry: most of our time is spent talking about complicated technology and abstract processes.
As a result, it's really easy for us to get lost in a sea of jargon. The more words we use, the muddier the waters can become. When our marketing relies on clear communication, that's a real problem.
We've realised that visual marketing is often the clearest, simplest way to communicate complex ideas, so increasingly, we're turning to visual aids to communicate our marketing message.
In practice, that means:
Turning abstract numbers and dull statistics into eye-catching infographics.
Breaking up epic blog posts with quotes, screenshots and charts.
Developing process diagrams – simple, at-a-glance graphics that explain how we work, and how we talk about work.
Ryan Law – Cobloom.com
—

How are You Using Visual Marketing with your Brand?
There you have it, learn more about sfcc developer, visual marketing and branding tips from some of the brightest minds in the industry today. The great thing about visual marketing is that everyone seems to have their own unique methods for implementing it into their own businesses. This is also great because it gives you such a wide range of options to choose from. No matter if it's adding original images to your site content, making sure your social updates include custom thumbnails or even creating an exciting new logo for your brand… don't miss out on the many advantages that visual marketing has to offer.