While the identity of your brand or business might be seen through your logo and products, ranking at the top of the search results is also of the utmost importance. All brands and businesses are now relying on the internet more than ever to increase brand awareness, sales and lead generation in the world today. However, to think it would be easy to start ranking your site at the top of Google for generic keywords would be a huge misunderstanding!
For example, let's take a look at this from a sheer numbers game. There are squillions of websites in the world today and over 300 million of them are blogs. That is a lot of websites generating new content on a daily basis. At the same time, Google is only listing around ten websites in their search results organically (sites that don't have to pay for their placement). What all of this means is that if you want to rank at the top of Google for a specific keyword or search phrase, you are going to need to have a very aged and authoritative site, amazing content with optimized SEO or a massive advertising budget to buy your way to the top.
For most businesses and brands, the first and third option are very unlikely. This means focusing on your content creation and SEO is one of the best ways to rank at the top of Google, while also building your brand loyalty and increasing sales and keeping ad costs low.
SEO is the difference between getting found in Google or getting lost in the mix. The difference between the two and how to get there is what we are going to be covering in this article today. Read on to discover what it takes to rank in Google organically and how you can improve and focus on your site and SEO in the process. Let's get started!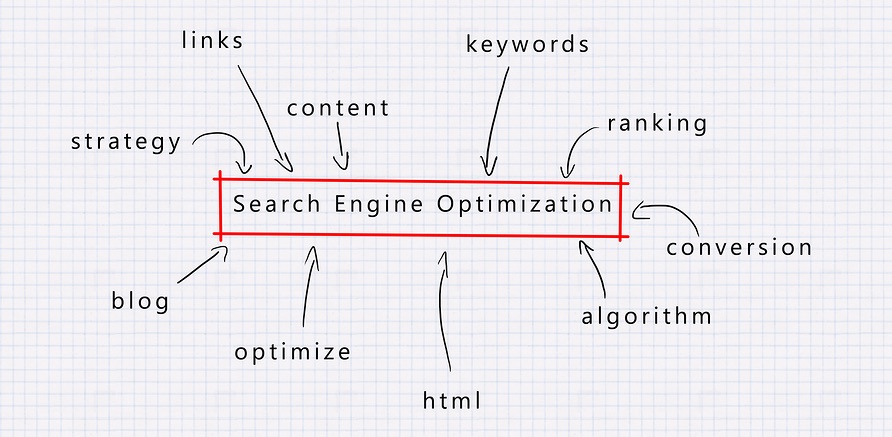 SEO Best Practices to Rank Higher in Google
Before jumping into the detailed list below, make sure you have a niche target audience in mind. You likely already know who your audience or target customer is, but do you also know what they are searching for before becoming a new customer? This could be the difference between a successful SEO campaign or failure. To maximize your results with SEO and search rankings, try to stay away from generic keywords ("buy a computer") and get as niche specific with long tail keywords ("buy a used 13-in macbook"), as this will help greatly with your overall conversions and ranking niche content.
Keyword Research
The most basic form of SEO is the keyword analysis. This is where you will focus on the keywords you would like to rank for, while also understanding how they will relate to your target audience and content. Gone are the days of stuffing a ton of keywords into your content and ranking for those terms — now it's all about providing real value to your audience and being seen as a reliable source for information. A basic thumbrule for everyone focusing on content creation and SEO is to try and create better content than their competition while also making sure each article has at least 1,000+ words of content. As mentioned earlier, to see the best results with keywords and rankings, go after less competitive and long tail keywords.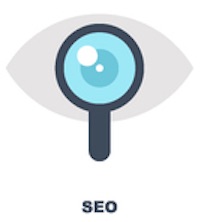 On-Page SEO
There are many components to ranking higher and more often in Google, and most of these factors start right at your site. Google wants to see longer form content versus shorter articles. Within this content, you will also want to use a wide variation of keywords and search terms you might want to rank for and also be sure to internally link to other published content on your site. Internal links and anchor text usage can help spread lead juice throughout your site while also ranking your content higher. Also don't forget to use headers, sub-titles, and meta-tags within your content. As a site owner, spend more time on creating great content and not just trying to push new content out there.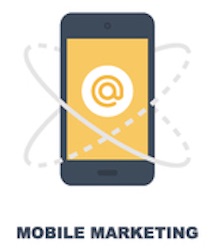 Mobile Friendly Site
Having a mobile ready and responsive website is now more important than ever. This is straight from the mouth of Google, as they are now ranking sites higher that are mobile-friendly, and ranking sites lower are not. Through tools like Google Webmaster Tools, site owners can pull a report card score on how well their sites perform on different mobile platforms and devices. In addition to making sure your site is mobile-friendly, other ranking factors include site loading time, interactive elements and internal/external linking. This is one of the most important areas all site owners need to focus on, as mobile usage continues to rise year after year.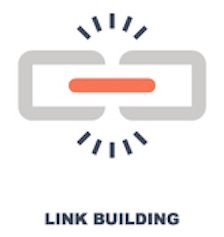 Link Building
Of all the different SEO methods mentioned in this article, the most important is link building. This goes back to the beginning of the article where we mentioned there being over a billion active sites on the internet today. All of them are creating content, but not all of them are getting high-quality backlinks. This is what Google is looking for when ranking sites and deciding on what content is best for which audience. The best backlinks are from high-authority sites that are in the same niche market as your site. Guest blogging, infographics, and social media have all been proven to be effective methods for linkbuilding. Always make sure to diversify your link profile and keep a healthy variety of keywords and search phrases within your anchor text as well.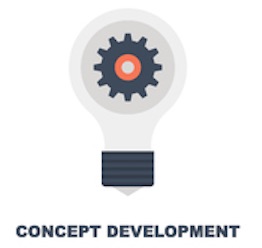 Content Marketing
Keeping with the concept of link building in mind, content marketing is also one of the most important aspects to ranking higher in Google and finding success online. Long form content is one of the most effective ways to not only build backlinks and provide value, it's also great for brand awareness and becoming an authority within your niche. In short, your content needs to be better than the competition. This means articles should be at least 1,000+ words each, include headers, bullet points, lists, images, charts, videos and references to other authority sites. The more value your content provides, the more likely it will be shared by others and linked to as a reference from other sites. Increase engagement and conversation on your site by enabling social sharing buttons and user commenting.
Increase Brand Awareness and Search Rankings
Now that you have a good understanding on the five main areas to focus on when creating content and trying to rank in Google, it's time to take action like never before. The first step in the process is to make sure you know your target audience and what they are searching for online. Once you have that data, you can then create high-quality content that caters to their needs and pushes them through the lead gen or sales process.
At the same time, it's also important to make sure you have a trustworthy brand and following online as well. A great way to accomplish this is through the use of a logo and branded social profile pages. No matter what you are selling or promoting online, try to keep a consistent brand presence across all platforms. The more often your audience sees your logo, the more likely they will be to find trust in it and ultimately become a valued customer.


To improve customer trust and brand loyalty on your site, contact our logo design team today. We've created logo design and social profile images for thousands of customers and brands around the world.
You only have one chance to make a great first impression — why not have a great logo to seal the deal!