So, you are a student dreaming about becoming a successful web designer in the future? That's a great career path to step on. But where do you start?
One way to gain hands-on experience and start building your portfolio is to land a full-time job. But there are a few tricks. First, not every company will be willing to hire a student with no experience. Second, combining a full-time job with a busy student schedule is tough.
Students' schedules are packed with all sorts of academic challenges. Dealing with loads of college assignments, learners can barely find time for their professional ambitions. But there is an alternative path.
Freelancing might be the best answer for busy students looking to make money and jump-start their careers. By choosing this path, you can delegate your tasks to experts from WritePaper to reduce the load and ensure academic success, and then start growing your web design expertise right from home.
Interested? Then, here are a few tips on where to look for freelance gigs for student web designers.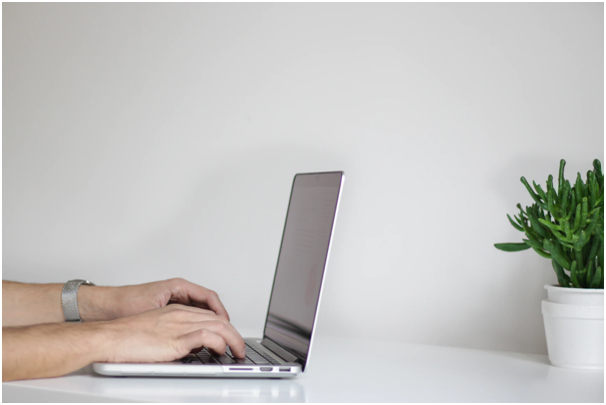 Upwork
Upwork is a great place to start freelancing. Being one of the largest and best-known marketplaces for all kinds of remote professionals, it can let you find exciting web design projects even if you are a complete beginner. New gigs are posted literally every minute, so the opportunities are endless.
Despite the perks, it's worth saying that Upwork is extremely competitive. When you have no ratings and reviews yet, winning the gig can be tough. But if you are persistent, you will land your first job and start making money through this site.
DesignCrowd
When you are a student professional with no work history, rating, or reviews, getting noticed by potential employers can be a real challenge. After all, expressing your creativity and skillfulness through a bid is nearly impossible unless you can show them what you've got right away. That's where DesignCrowd can come in handy.
This platform is not like other freelance sites. DesignCrowd provides contest-based job opportunities. To win, one must create a complete project based on the employer's requirements and hope to get selected.
The obvious drawback is that if you don't get selected, you won't get paid. So, there is a risk of doing a lot of free work. Still, it is a good site to try if you are confident in your abilities and know how to make your beginner designs stand out among others. And it's a good way to practice your skills too!
Fiverr
Another large freelance platform you can try is Fiverr. Currently, this site has over 3.4 million active buyers. It combines two different approaches for freelancers. On the one hand, you can search for available jobs in your category and bid on them to get selected. This feature is similar to all other platforms, such as Upwork.
On the other hand, if you prefer a passive job search, Fiverr lets you create your own profile with a killer description, samples of your work, and fixed service packages. Millions of employers will be able to see your account and hire you if it suits their needs.
ZipRecruiter
The next opportunity on our list isn't exactly a freelance platform. On the contrary, ZipRecruiter is a more traditional job search site that lets talents across all industries discover the best vacancies and apply to them. Yet, it has something that might interest you.
Unlike many other job search websites, ZipRecruiter has a huge database of non-traditional (e.g., project-based, remote, and freelance) job options that you can discover.
Using ZipRecruiter, students can find great gigs across all fields, including web design. And the best part is that once your resume is on the system, it will be visible to recruiters. That is, apart from applying for suitable opportunities, you will also be able to receive invitations from recruiters who get interested in your profile.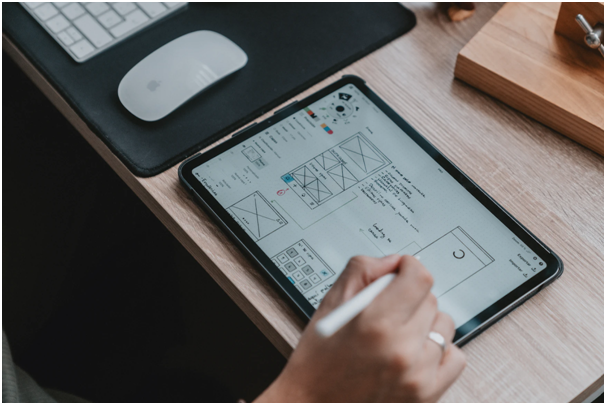 Working Nomads
The next platform on our list – Working Nomads – is meant for people who embrace the digital nomad lifestyle. It is designed specifically for professionals who enjoy the freedom of working from home. It features a large collection of opportunities, including freelance and remote jobs. So, if you want to provide web design services online, this site might be a good place to start.
This platform has many perks for young professionals. First and foremost, it is reliable and trustworthy. Secondly, it is very intuitive and lets you discover hundreds of great opportunities in almost no time. Also, there is a convenient daily or weekly job alerts feature that lets you receive notifications about the most exciting gigs right in your inbox.
PeoplePerHour
One more place for you to discover and apply for exciting web design projects is PeoplePerHour. It is a trusted and rather popular freelance marketplace similar to Upwork and Fiverr.
You need to know that the platform has been around for nearly 15 years, so you can call it very trustworthy. Another thing worth noting is that this site is truly global, meaning that there are jobs and talents from all over the world.
What about the drawbacks? The biggest one is the competitiveness of this platform. Just like any other freelance site, it has a huge database of active professionals, which can make it hard to get started if you are a complete beginner.
But, once you get started, PeoplePerHour will give you an opportunity to make a stable online income from your skills.
Behance
Behance is not like any other platform on this list. It's not a freelance or job-search site. Instead, Behance is a portfolio platform owned by Adobe. It lets creative professionals post their work examples and get noticed by employers thanks to their portfolios.
While posting your projects and waiting to get noticed is a passive way to search for projects, there is more Behance can offer you. This site features an extensive job board where you can search for both full-time and freelance projects on your own. This way, Behance lets you combine active and passive job search approaches for maximum success.
Use this opportunity to get your web design career on the right track!
The Bottom Line
Being a student freelancer has many perks. Apart from giving you a chance to work from home and generate a stable income, freelancing also allows you to extend your professional skills and experience for your future career. At the same time, it can be easily combined with your full-time studies. But, apart from the benefits, there are a few drawbacks as well.
The most significant drawback is that freelancing is an incredibly competitive field. Therefore, landing your first project can be a real challenge. But if you know where to search for clients and show some persistence, you should be able to get your career on the fast track to success.
Luckily, now you know where to look for the right opportunities. So, don't hesitate to make the most of the platforms that appeal to you. Use this article as your guide and start making money online using the websites we shared with you here!
Pro tip: You can also look into money-making apps on the Google Play store or Apple App Store and find apps that can help you to earn extra income on the side of your freelance activities.