You've got a gig and all seems to be perfect but now you are staring at the blank sheet and don't have any idea what to do next. When it comes to creative tasks it is hard sometimes to know where and how to start. This kind of work has unique features that can't be used in regular ordinary tasks. So, what exactly should be done, and what will bring the long waited inspiration? Let's find out!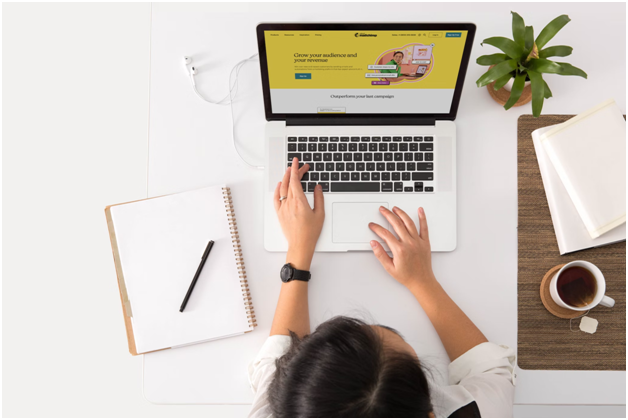 1. Look beyond the obvious
Try not to frame your mind with the things you are used to. There are not only Apple and Mcdonald's iconic logos, if you pay enough attention you will find that the world is full of ideas. Just look around and see what catches your eye. Or remember the pictures that remained in your thoughts, meaning they had something in them that sticks to the memory. This mind work will help you to enhance your future design.
2. Be bold at doodles
Doodles can lead you to a new view of old problems. And at the same time, it can not give you what you want. Then why hesitate and why not try it? Freehand drawing should be made with lightness and freedom in mind and movement. Don't put much pressure and expectations on it and try to relax through this process. And in this flow, your mind might give you this one variant you were searching for.
Of course, the result could be a whole page of doodles. But in this stream of meaningless lines, you may find something that will change your idea.
3. Investigate your client's story
Sometimes answer lies in history. There might be previous logos your client used, especially if your client has a long history. Past can be useful in understanding for what you can move in the future. And in the case when your client longs for a traditional approach it can be even more useful. Or if on the opposite your client wants a radical modern solution with keeping their brand's soul, previous logo choices will be a platform for transformation.
4. Explore the future of your client
Talk with your client about how he sees the brand throughout the years – what is he planning for the next 12 months or five years? Perhaps there will be a change in direction and the emergence of new products that may affect the design of the logo. You need to create a logo with an eye to the future because companies change over time.
Take Carphone Warehouse, for example, nobody buys car phones anymore. So maybe it is better to think about changing the format and losing a long-standing brand in order to create something new and relevant.
5. Call a friend
While getting more information from a client seems like a smart idea, sometimes a fresh pair of eyes can help. If you have any ideas, take them to a friend who is completely unrelated to the project and see what they think. Often someone's uninterested opinion can be just what you need to spark your imagination.
6. Create multiple mood boards
Moodboard is like a fridge full of the ingredients from which you plan to prepare some meals. Not all ingredients can be combined together but when you see them all together you can start to imagine which one of your receipts might work.
Use different platforms with images where you can search through the keywords that are connected to your concept. Its a just an experiment, so it is not obligatory to be near the starting idea.
7. Go through your own design archives
You probably develop dozens of ideas for each of your projects, right? Never throw away such "early" ideas as they are a valuable resource. Just because one of your early sketches didn't work for a previous client doesn't mean it won't work at all.
Look at all your old projects with a fresh view. Perhaps you can find a seed there that can grow into the logo you're looking for.
8. Stimulate your brain with unexpected
Browse Google and Pinterest images for related and unrelated topics, even high-end bedroom furniture design can become an unexpected source of your inspiration. Then add the results to the mood board. Choose a color here, a shape there, a word, a font…then see how these different ideas can work together.
9. Don't ignore your senses
You never know what will ignite a flame in your soul. So stay sensitive to the thoughts and images that go through your mind. Draw an idea that came to your mind, even if at that moment it seems absurd to you, and return to it to understand how it can work in the parameters of your technical task. In these early stages of the design process, you should completely let go of your creativity.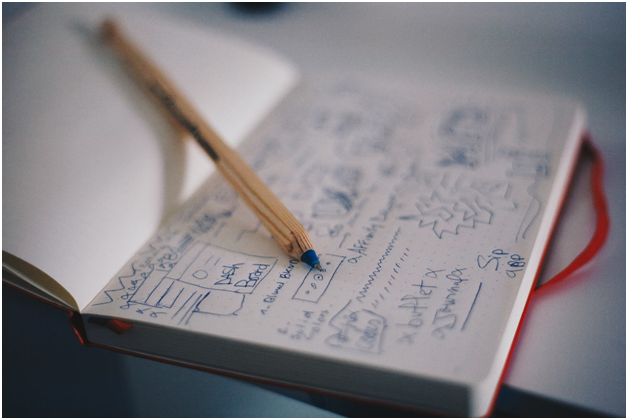 10. Look through the art
Graphic design is quite a new thing for our culture compared to other art genres. But something new usually is something old that has been remade in another way. And graphic design isn't an exception.
All of it is based on the old and time-tested principles of fine art. And that is why you can and should find inspiration from classic paintings, sculptures, and graphic works. Questions that you are facing now have been answered by a lot of people throughout art history. And every "answer" has a unique approach that you might consider while you are searching for inspiration.
Look at the Renaissance paintings and Art Noveus posters, and ancient greek sculptures. You never know where you will find your revelation.
11. Do something else
If you've tried everything and haven't come up with anything, don't try to force an idea. Take a break and let your mind do other things: watch a movie, play a game, cook something special, or just take a nap. Surprisingly, walking away from a problem can lead to a sudden burst of inspiration.
There is no point in just waiting for inspiration. The more you search for it, the easier it will be for you to find it.