Startups have to figure out multiple aspects of the business simultaneously.
You need to consolidate the right team, product logistics, workflow and launch. Marketing often gets relegated to an after-launch status.
However, this might be negatively affecting your projected marketing results.
Comprehensive marketing reports suggest that ideally startups at their initial stage of setup, should be allocating 12-20% of their gross revenue on their marketing budget.
Also, pre-launch marketing efforts are essential to lay the groundwork for the eventual marketing plan.
Finally, most startups with a marketing success story vouch for a combined offline and online/digital marketing strategy to get the most traction on their initial marketing budget.
Read more: Why is digital marketing essential for startups?
Top 12 effective offline marketing ideas for startups
While established companies are marketing consistently, they do not need to push too hard. After all, their customers are already familiar with their products and brand value.
However, startups have to be highly dependent on their initial marketing phase to establish a brand identity.
While the world has moved to digital platforms for most of their needs, they have also increased vigilance against online advertisements and pop-ups.
Regardless of how many social media advertisements you float over time, your flyers in a restaurant or direct mail will be more likely to get an objective view from your target audience.
Customers focus on offline marketing in an informal setting without their guards on, so they are more inclined to take an affirmative action on the information.
Here we have compiled a list of 12 effective offline marketing ideas.
You can combine with your active online strategy to get the most out of your marketing budget.
Let's take a look at the details.
1. Print creative business cards
Business cards are essential for every startup as their frontline of networking.
However, you have to make sure that your business card directly promotes your digital properties and redirects your target audiences to your websites or social profiles for more information and engagement.
You can also use QR codes as a means of directly connecting with your target audience on social channels like Instagram and WhatsApp once they scan the code.
The QR code was invented in 1994 in Japan by an automotive engineer for the purpose of speeding up the manufacturing process. Since then the QR code has seen its use cases expand tremendously. One of the most common uses of the QR code is in marketing to allow consumers to have an easier access to a business's website. For help making your own QR codes, consider using this QR code generator.
It is important to have an official business card on your person to immediately hand over your contact information to potential clients.
This makes it much easier to take them through the sales funnel.
Leave your business cards at prime service locations for clients to notice the information when they most need it.
For instance, if you are a makeup line startup, handing your business cards to parlors and upscale salons is a great idea.
This ensures that they can contact you in case of emergency restocking or even recommending to potential customers.
2. Hire poster printing services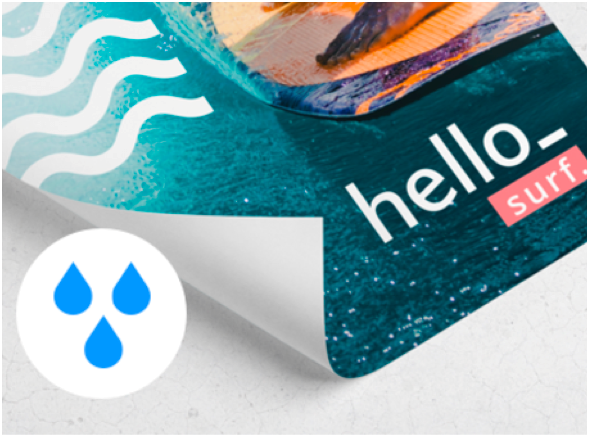 Posters are a great way to attract immediate attention to your business while on a strict marketing budget.
First of all bulk poster printing services will cost you much less than many other offline marketing methods. Helloprint's here to help you make custom posters for your business.
If you are not advertising for any time-specific event or offer, you can have multiple posters printed in advance and stock them for future use.
Secondly, with posters, you are completely free to choose a design and content strategy that initiates a conversation around your brand or product.
Posters can be any shape or size you want which is ideal for campaigning at different locations.
Posters are much more resilient to distraction because unlike mails or flyers, they are always present at the location where you set them up.
Set them at premium locations where most of your target audiences will definitely gather.
You can also post images of your poster at these locations in your social media profiles to boost the impact of the poster design even more.
3. Participate in a trade show
Benefits from having a representation at popular vendor trade shows is indisputable. Most businesses will definitely see some popularity in such shows.
If you have a concrete sales strategy, you might even get a heavy head start just from investing this one offline strategy.
However, it is a bit of an investment for some startups.
A good workaround is to split the booth and display costs with some other business that also relate to your slice of the target audience.
This way you can both have your opportunity to shine at the show without breaking the bank
4. Send out seasonal greetings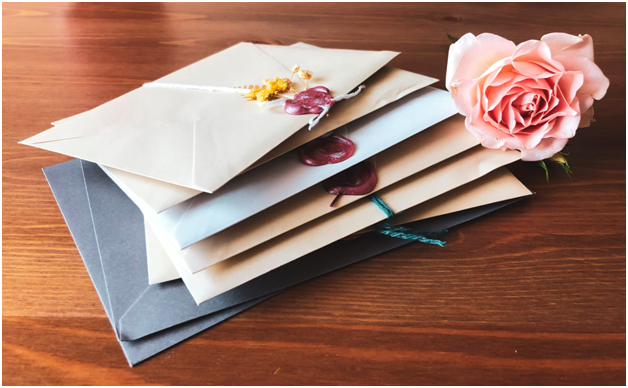 Seasonal greetings and holiday wishes appeal to everyone regardless if they are your direct audiences or not.
It is also a toe into your potential customer's notice. Send out seasonal wishes cards with your branding showing prominently on the card.
Try to think beyond the regular words of "Season's Greetings" and come up with a message that strikes a chord. It could be funny, topical or sentimental.
A clever and high-performance content marketing strategy is an excellent way to break the ice with your potential customers and make a lasting impression.
Reinforce the message with every seasonal holiday to build on the relationship.
5. Distribute press releases
Any newsworthy event or business within your startup should be put into the spotlight.
Press releases are a great way to do it for local audiences.
You can simply put out a press release with the information about the event and your business contact information to bring the thing into people's notice.
Even product or website launches can be an excellent topic for press releases.
6. Distribute customized merchandise
Customize your brand name on pens, coffee mugs, key chains, unisex jerseys, and literally any clever product that you know your target audiences will use in their regular lives.
You can include these customized merchandise as part of your offline marketing efforts.
Enclose these small tokens of appreciation with your seasonal cards or hand them out with information flyers at malls and metro stations.
Make sure the merchandise has your brand logo and basic contact information displayed prominently.
Again, this is a terrific collateral to try including clever content lines and messages to make an impression.
7. Speak at events
Speaking in front of interested audiences is a surefire way of increasing brand engagement and visibility..
It can open many new networking opportunities for you. It can also establish you as a well-known industry expert in the field.
It has tremendous outreach possibilities particularly, if you combine the on-site speaking videos in your social media marketing strategy to build on the marketing premise.
8. Conduct specialized workshops
There are two ways you try doing this.
You can conduct your own educational workshops to offer a chance for your target audiences to reach out to you for such events.
You can use the opportunity to build your brand visibility while establishing expertise in your niche.
You can also join local educational workshops to build your skill level while networking with like-minded people.
They might later transform to business opportunities or potential customers for your product or service.
9. Send paper email copies
Email marketing is a powerful online marketing strategy, however, you can repurpose the email content for your offline marketing as well.
Many customers do not touch their social and promotional emails. However, they are definitely going to take a few seconds to browse through their direct mail before they sort them according to priority.
You can print out your online emails and repurpose them into paper emails to send them in as direct mails as part of your offline marketing.
This gives multiple chances to the same email copy to attract the customers' attention.
10. Publish in newspapers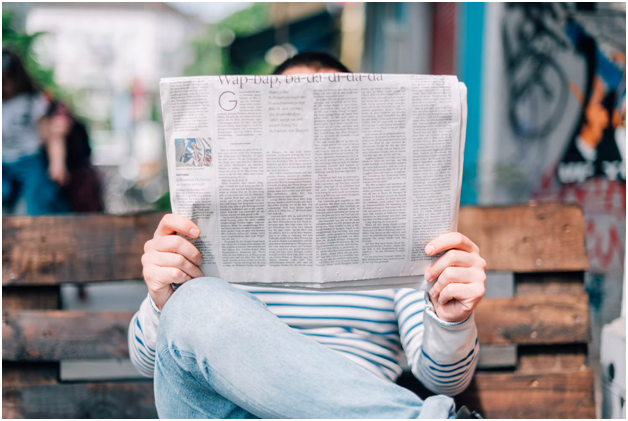 Local newspapers have a unique pull over the community audiences. They still prefer to stick to local newspapers for their dose of news without messing with the digital channels.
Many local newspapers also run money saver campaigns and collectible coupons for local businesses and services.
Running your advertisement in the local newspaper will give you a high dose of community attention, which is just as vital for a startup as any amount of global business they would like to cultivate.
11. Sponsor an event
Community events have sentimental value for maximum local audiences.
Sponsoring such an event can give you the chance to add to your brand visibility. It also helps to build a reputation and set a high standard character for your business.
It is a great way to build positive networking with the attendees.
12. Rent billboards
Billboards are the most in-your-face offline marketing strategy that exists.
Renting a billboard in a premium location is going to cost you significantly. So, do not waste your investment with bland or tasteless designs.
Make sure to add bold messages and prominent designs as part of your billboard strategy to get the most immediate response for your efforts.
Conclusion
Any marketing effort you initiate can only show positive results with consistency.
This is just as true for your offline marketing as it is for your online marketing strategy.
Since offline marketing requires printing services and physical movement to different locations, you should allocate a set schedule for these efforts.
Make sure to measure the performance indicators at every quarter to ensure that you are only investing in tactics that are actually working for your business.
Make your marketing budget work for you by running multiple campaigns but stick to the ones that show the maximum potential for your brand.