When it comes to social media, less is not more. In fact, more is more. The more you can expose your brand and your products to social media, the more you can tap into the power that social media platforms offer.
But which social media platform is best for promoting your product line?
Facebook and Twitter both allow you ways to broadcast your message to the world. They both allow pictures (Twitter just added this capability recently), and both allow limitless posting so you can schedule your posts whenever you like.
But three other social media platforms stand out when it comes to showing off actual products. That's because they all focus on photos and images. They are Snapchat, Instagram, and Pinterest.
In this post, we will take a closer look at each of these three social media platforms and offer information that may help you decide which one is best for your needs.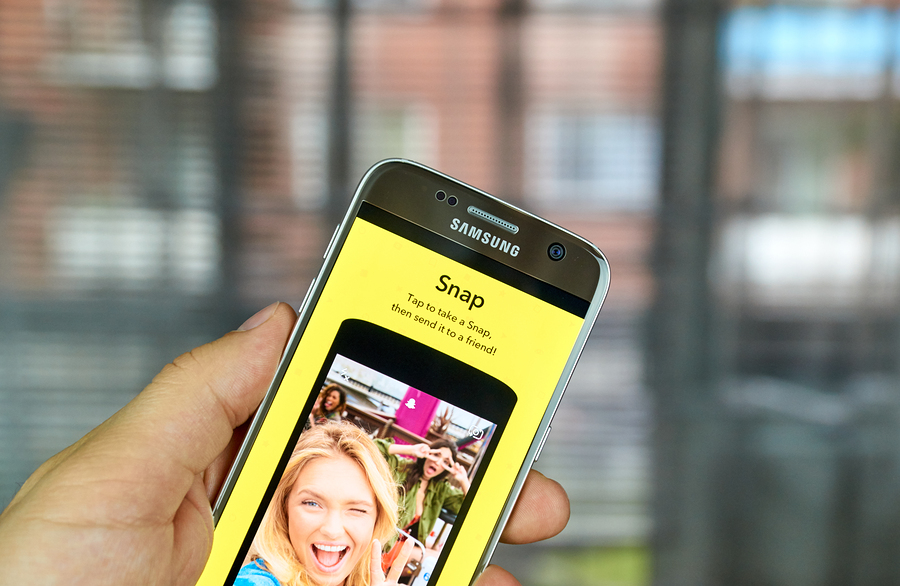 Snapchat
Snapchat has recently surprised everyone with their stats. They started as a fun app for teenagers to send pictures of what they were doing to their friends and they've ended up with over 150 million daily active users.
Even more impressive than their overall number of users is the level of growth they have experienced in such a relatively short period. In fact, Instagram has grown as much in a one-year period as Twitter did in four years. A study in 2013 by Infinite Dial that is published on the Convinceandconvert.com website, they revealed that Snapchat is scheduled to reach 30% usage by the American public soon.
This outdoes Twitter by several percentage points, which is now struggling in the stock market.
Snapchat is obviously a popular platform. But why is it useful for promoting products?
Here are a few reasons:

One very dramatic example of how a brand has tapped into the power of Instagram and its "disappearing" feature is to create an ad for endangered animals using Snapchat's disappearing video clips function. Watch the video here from World Wildlife Fund and you'll see what we mean.
This organization certainly knew how to use the technology of Snapchat and use it to their advantage. Watching the video sends chills up your spine as you are watching the animals disappear before your eyes.
This ad also reminds us of the transient state of life and how fleeting each moment we live is. Could you use something like this with your brand to tell people that they should "cease the day" and take advantage of every moment?
Though not as dramatic as disappearing endangered animals, showing various clips of your best products in this fashion may inspire people to act "before they are gone" and create a sense of urgency for your brand's products.
Read more about how the World Wildlife Fund utilized the features in Snapchat to help their purpose here.
Instagram
Instagram is known as the social media platform for pictures. But how does a business take the technology of Instagram and make it work for their products? Creating a product launch is pretty easy.
The Wolf Millionaire site shows you how to build a successful product launch using the power of Instagram.
Notice how they have not just taken random shots like many do on Snapchat. These are very carefully thought-out images that they have created to promote a brand for a product launch. In this case, the product is Boost Sunglasses, which you see the dog wearing at the top of the page. Then as you scroll down, you see how they have utilized Instagram in even more powerful ways be creating an image of the man in the photos that symbolizes the type of people who wear Boost sunglasses.
By using this more psychological approach to building a brand's product line, you can tap into the real reason people purchase products: to make their life better. The images in the photos show a successful person living large with nice cars and beautiful sunsets. So the idea the viewer may get is that if they buy Boost Sunglasses, they can have that too.
Of course, in reality, we all know this is not the case. It takes more than chic sunglasses to rule the world and create your fortune. But by creating a desire for the product with these dramatic techniques, you can use Instagram to boost your product line.
Another point that should be made about Instagram is that the images stay on the server until you delete them. So they should be of the best quality possible to communicate professionalism to your customers as well as to incite their interest in your brand.
Instagram can be used within your blog as the Wolf Millionaire company has done or just by uploading one at a time so that your followers will see your new photos. Either way, you can create renewed interest in your brand and show off your product line or launch a new product successfully with Instagram.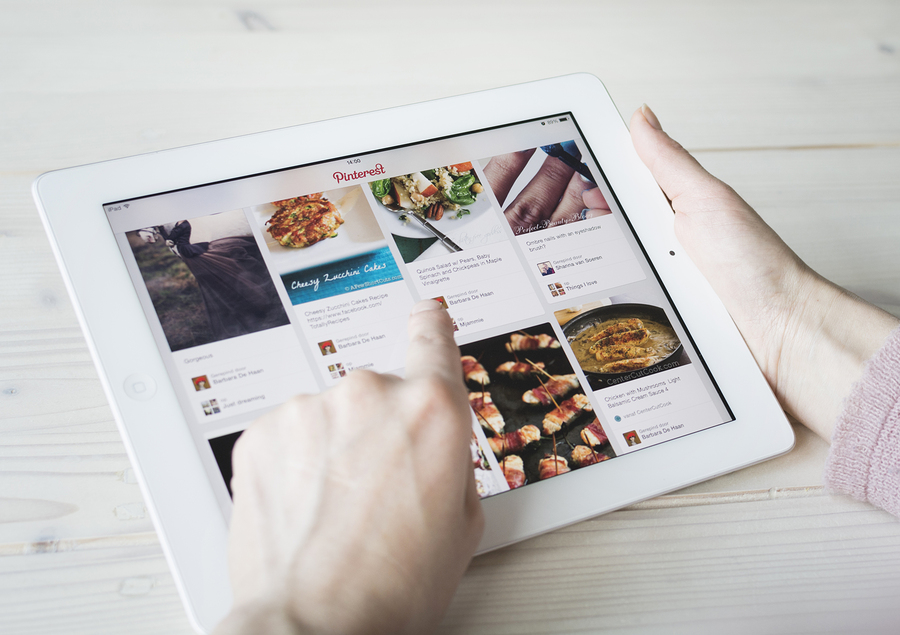 Pinterest: Do You Have a Pin for That?
Pinterest is a social media platform that is ideal for posting images and infographics. With its diminutive size and attractive quality images that it offers, it is a great place to put up your new products for sale.
Like a virtual catalog, you could create entire categories under each major pin heading and title them by the type of products they represent. For example, if you have an electronic store, you could have pins that are categorized as Audio components, Video components, HD Technology items, or Cords and Accessories, as an example.
Pinterest has the capability to let you create an entire store of displayed products within the Pinterest platform.
Other uses for Pinterest could be just to post an occasional pin of one of your best-sellers for people to see. Create a product launch on Pinterest with your photos of your new product. Ask others to share the pin with others so that you will create more hype for your brand and increase conversions and sales.

There are numerous things you can do with Pinterest when it comes to your product sales. The main thing is to use the platform to display high-quality images that will captivate your target audience and make them want to return to see what you'll pin next.
All of these platforms have something to offer when it comes to your product advertising. Snapchat lets you create a sense of urgency, Instagram focuses on photography to create an entire ad campaign around a product launch, and Pinterest is like a miniature poster for your products.
You should decide which one is best based on your preferences and how you plan to use it. But in general, we like Instagram due to its robust platform that allows a focus on the photography and ability to share, as well as a way to write up posts that can be quite detailed about the product.
Whichever one you choose to promote your products, make sure your logo is a part of it! Your logo identifies your brand and helps you create a strong social media presence.
At logodesignteam.com, we can help you create the perfect logo that will represent your business. That way, no matter which platform you are on, your brand will shine through.
Because remember you are not just promoting a product. You are promoting your whole brand. And that's everything.