Do you have an online dating service that you still need a logo for? Your logo is important because it is often the very first thing people see when they find your website or mobile app. Remember that your logo will likely be featured in both the mobile market as well as your main company landing page and blog.
In short, your logo will be everywhere.
How does it represent your company?
If you are an online dating service, you need to create a logo that will symbolize what you want to project about your business.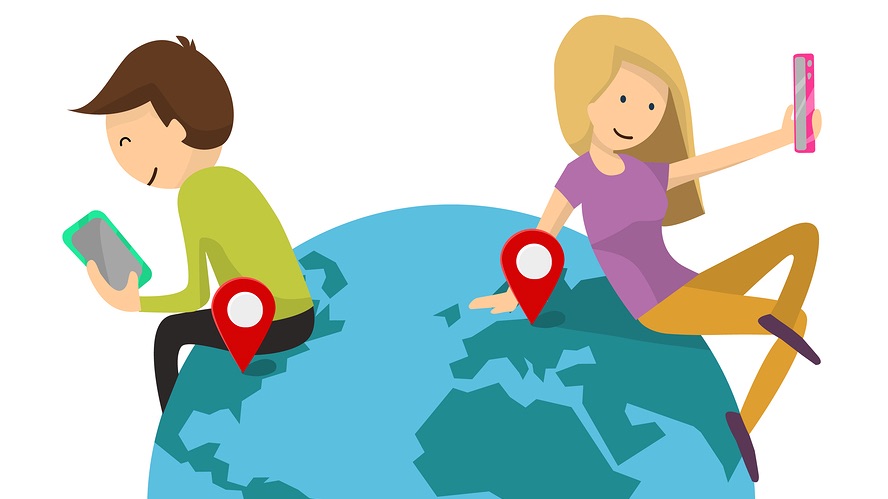 Define your business.
The first thing you should do when determining what to include within your logo is what your business stands for. If you are an online dating service, think about what your goal is as a company.
Do you want to portray your business as an upbeat place for singles to meet and just have a good time or is one of your goals to actually get people together who might end up getting serious about each other?
These things are important to consider when deciding what to include in your logo because you want to make a good first impression that will give people an idea right away of what your business symbolizes.
Obstacles to Overcome
One of the things we wanted to address about online dating services is that you have unique obstacles to overcome. First of all, many people are highly skeptical of online dating services. Many people think they are nothing more than a glorified escort service or that there is something shady about the business.

So when you choose your logo, you will want to choose something to projects your values and serious tone regarding your business. You need to overcome the skeptics who don't take your type of business seriously and create your own branding through your logo.
True Love or Infatuation
In reality, you never know what relationships people will develop that are a result of your dating business. But you should have an idea of the goal of your dating service. Does your company want to help people get together and form lasting relationship that may lead to marriage? If so, you need to put that in your logo.
Examples of Dating Service Logos
Below are some good examples of dating service logos. Take a look at how we designed these logos and jot down a few words that represent what the logo is trying to represent.

Cloud Date
Cloud Date is an online dating service that wanted to illustrate its ability to store data "in the cloud." At the same time, the logo we designed for them needed to remind people that using their online dating service was something like heaven. Thus, the pillar of billowy clouds and heart that illustrate this idea.

Valentine Dating
Valentine Dating focuses on connecting people for romantic dates that remind them of Valentine's Day. This logo features a blonde lady in a red dress that reminds people of this special day coupled with a man well-dressed in a suit that looks like they are out for a night on the town.
The "Valentine Dating" title is written in lovely scripted language across the dancing couple and the logo seems to have a motion of its own. This is an attractive and colorful logo that should appeal to a wide variety of clients who are looking for a date for Valentine's Day or who like the romantic image of the dancing couple and the other assets that accompany it.

Loving Fish
The Loving Fish logo seems to speak volumes about this business which clearly has a goal of finding the love of your life. Whether or not this business is successful in this goal or not, the logo seems to communicate that they wish to set the stage for serious relationships rather than just a frivolous flirtatious interchange of messages between casual friends. The fact that the slogan underneath the logo says, "Made for each other," helps to further illustrate this idea.

LipKiss
LipKiss dating company seems to want to focus on kissing. We say this with "tongue in cheek." (No pun intended). The bold red and black circular logo features kissing lips in the middle to further emphasize this focus.
If that's not enough, there is a small added slogan on the bottom of the logo that says, "Find your kissing friend."

Smart Match
Smart Match features a more subtle but lovely silhouette of a woman with long, trailing hair that helps form the leaves and twigs that seem to trail just beneath the logo.
The name itself implies that it's the smart thing to do when you use this dating service. The idea seems to be that if you use the Smart Match dating service, you are making a wise choice because it may result in a winning relationship that will help you find someone compatible with you based on your interests and personality.
This logo is a "smart logo" because it applies psychology. It doesn't just state that you will have fun or get a date or a kiss. It implies that it is a smart move to use the service because you are doing something that may improve your chances for happiness.

HeartMate
HeartMate features a purple and pink heart that seems to double as a cartoon speaking balloon, indicating that it is a good place to go to start up a conversation with someone special.
The HeartMate name is a good one for an online dating company and this logo takes advantage of this with the elegance of the logo and the way the use of the purple and pink colors are used in a complementary way.

Kasota Lifemate
Kasota Lifemate is an elegant design that features an organized but artistic arrangement featuring gray and pink colors with a raised pattern. The Lifemate part of the name implies that you will find someone to spend the rest of your life with if you use their service. This logo helps get this point across in an elegant way.

What about your dating site?
Did any of these samples of our logos for online dating sites help inspire you to think about your own brand and logo?
We hope it gave you some inspiration in creating your own logo design. An online dating site should strive to create an air of mystery and intrigue while being a source of hope for people who are looking for someone to date who might make them happy.
Make sure you follow the standards of your industry but don't be afraid to branch out and be creative, too.
If you need help developing your logo for your online dating service, contact us.
We have created logos for many types of businesses, including online dating services. Contact us to learn more about how we can help you create a winning logo that will illustrate what you stand for.
See more samples at our portfolio site and then contact us for more information.
Because sometimes, just like in dating, you won't get a second chance to make a good first impression.