Reading Time:
4
minutes
Have you been scouring the web to find logo design templates? Are you having trouble figuring out the type of graphics you need for your logo? Below are a few sources where you can find downloadable graphics files to use with your logo.
But remember that, while this is an excellent way to get some ideas and take a look at some samples of graphics for inspiration, you should always strive for a unique look for your business logo. Being ordinary is just not an option if you are trying to make a mark in the world.

Logo Design Template Downloads
Check out these resources to experiment with some graphic images that will help you to create your business or professional logo.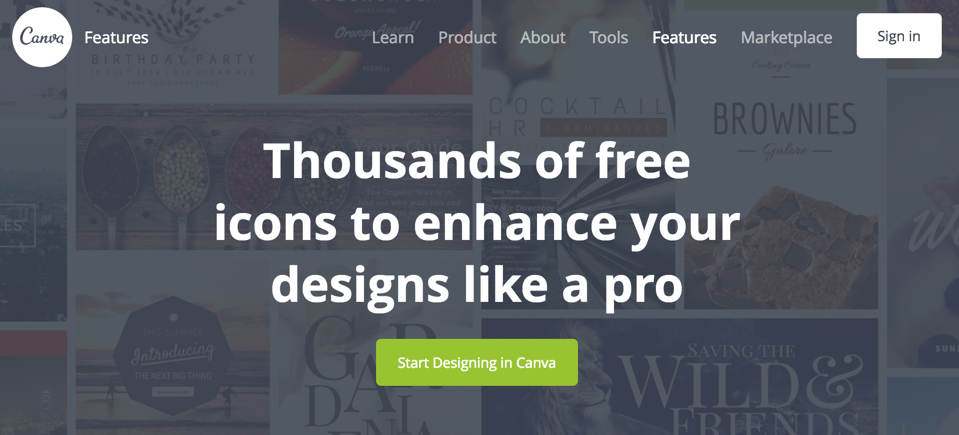 Canva
Canva is a nifty, easy-to-use tool that allows anyone to create attractive book covers, logos, invitations, banners, and much more with minimal effort. They have a nice layout that is user-friendly and gives you access to some tools and file types. It's a haven of media and tools that you can use free of charge. Check out their site to learn more.
They also have many different free downloadable templates and graphics that you can use for your brand. You have to create an account to use the platform. But signing up is easy and can be done by logging into your Facebook account.
You can also create Facebook posts, presentations, and add beautiful backgrounds through their platform, then make them public so that others can view them.
In this way, Canva is a bit like Slideshare, but the access is more exclusive in Slideshare, and it may also be easier to find through Google.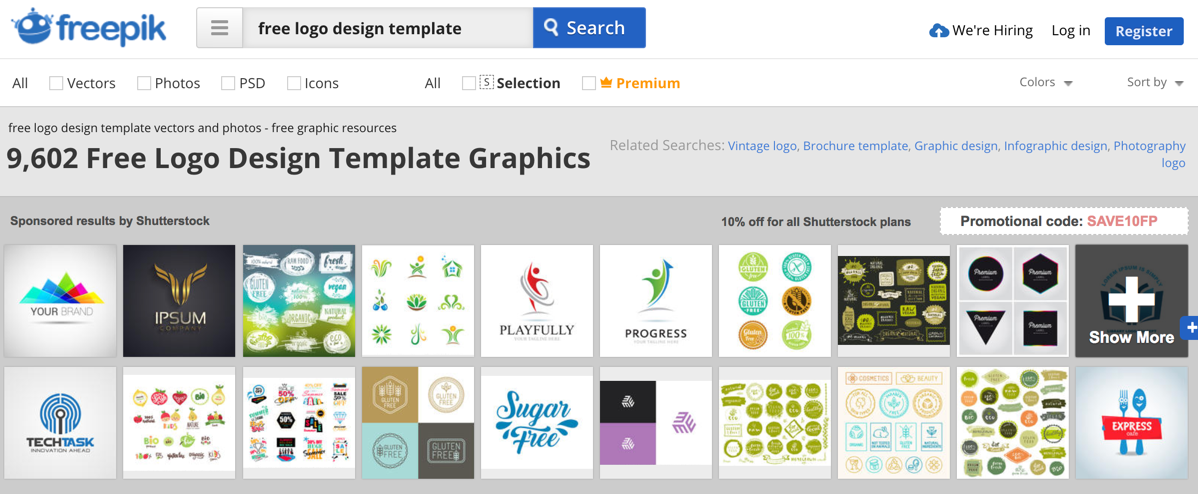 Freepik.com: A Plethora of Templates
There are some great design templates available for business owners to download online. One site that offers this service is Freepik.com. When you go to this site, you'll see over 5,000 downloads that you can use in your projects.
The Freepik site offers several different forms of file types you can download including:
Vectors
Photos
PSD files
Icons
It's worth checking out because of the ability to use these image files for your logo design or branding. Note that most of these images are free for commercial purposes, provided you give credit to the creator. However, you can purchase a premium membership and then you won't have to issue a credit to the authors of the templates.
There are a variety of template types to choose from in different industries so you should be able to find some designs that interest you and that may work for your brand.
How to Use Vector Graphics
Vector graphics are a type of raw computer graphic image that is generated through a sequence of commands or mathematical statements that require the use of 2D or 3D space. They are capable of being used as both real images and representations of images. But most vector graphics are meant to be added to and polished up before presenting them to your audience.
They come in various file types such as .gif, .jpeg, and .bmp and are often in black and white form until someone colorizes them with other tools.
Vector graphics can be used in as large of space as possible without a loss in quality. This is why they are so appealing to business owners who are looking for images to use on their website or as a starting point for a logo.
How to Create Your Own Vector Graphics
If you decide that you'd like to move away from pre-designed templates and toward a more creative approach, you can opt to download raw vector graphics and combine them with some you create yourself in PhotoShop or Adobe Illustrator.
Adobe Illustrator is a great tool that you can use to create your raw vector images that you can then export to start working on your logo or other graphics you need for your company website.
If you have an artistic ability with visual art, this may be something you'll want to consider.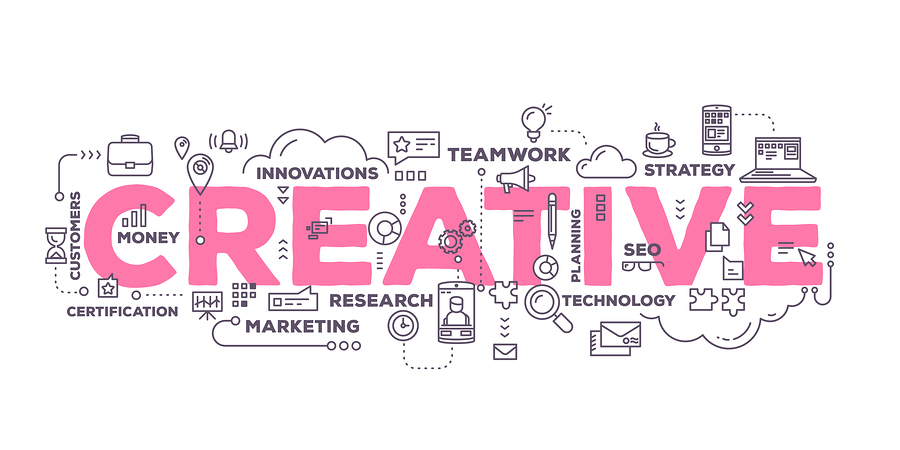 Total Creative Freedom?
There is a term I often like to use. Perhaps I coined it. It is "complete creative freedom." It is my goal in every project I do. That's because, while the tools are convenient and make things simpler, they do not always produce the result I want.
As a rule, the more "tools" and platforms that you take away from the creative process, the more creative you can be. That's not to say that we don't need tools. We can't draw everything by hand and upload it and color it like the old days of cartoons. But relying on tools or automation can stifle creativity and limit what you can create to such an extent, that it takes the control out of your hands.
The best option is to download free templates like those we mentioned above and play around with them first. Get a feel for what they might be able to evolve into for your brand. Don't ever leave something you download "as is." That's because, if you can download it, so can your competitor!
Do you really want a logo that is recognizable because someone saw it on a vector graphics download platform? Of course not!
The key is to use the tools you have but strive for uniqueness and customizable graphics. You don't have to be the best artist online. But if you decide to do it yourself, you should seriously consider starting from scratch in a program such as Adobe Illustrator and seeing what you can create on your own.
About Logo Repair
Logo repair is a field that we know well. We help businesses repair and recreate their logos quite often. This involves a process whereby we use a graphic such as some you might see on the download site or one created by a client, then tweak it and perfect it to reflect their business more accurately.
Sometimes we add color, texture, or text to add to the image. Sometimes we outline it or create a raised look such as 3D or shadow to bring in the right look.
The key is customization. We understand the importance of creating a logo graphic that is uniquely yours so that you can trademark it and use it exclusively with your brand. Then you won't have to risk having someone else copy it or emulate what you did.
If you do download graphics, that's fine. But think about how you can take the basic graphic and change it into something unique and custom-designed for your brand. You should not use anything that someone else could easily copy legally or imitate. If it is easy to duplicate, believe me, someone will try.
The best solution for graphic design is to call on the services of a professional logo design team. That's where we come in. We create custom logos that work with your brand and help you to define yourself in your industry.
Whether it's logo repair or creating a logo from scratch, we can help. Visit us today for a free quote at logodesignteam.com.
Being ordinary is just not an option.