Your logo is a crucial part of your business and branding. It represents your online business, and you use it on everything that you use to promote your brand.
Why are some brands more skilled at promoting their services than others? How do some brands so skillfully use their logo to draw in customers when others seem to fumble in the dark to find the right combination?
In this post, we will look at seven brands that have successfully used their logo to draw in customers and show you how they did it.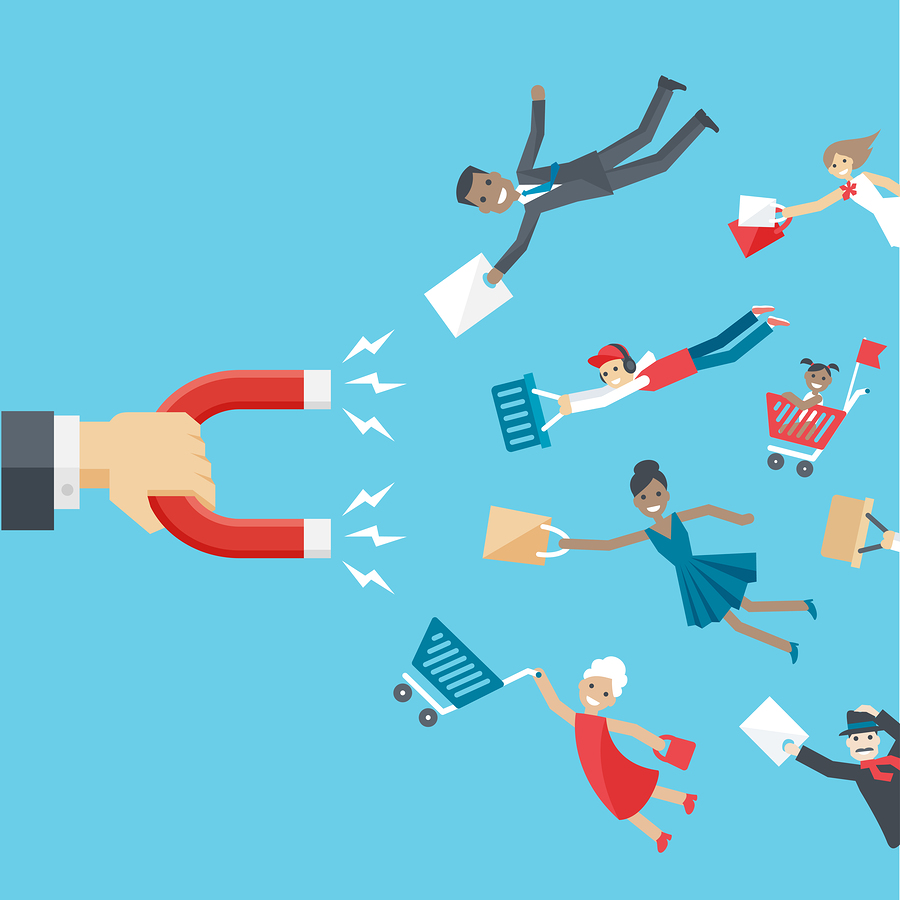 Netflix
Netflix is the king of on-demand television. People love the way that they can decide what they want to watch and when without being bothered by time restraints or commercials. They love the selection that Netflix offers and how it has a good mix of family shows, kids' shows, and TV series.
Netflix is truly an example of a company that has successfully used their brand to draw in their audience. How have they done it?

First, they created a logo that is professional-looking. They used the color red to capture the attention of their target audience, and they created a mobile app with a lone "N" for their logo. Despite some level of confusion when Netflix chose the lone "N" letter as their mobile app icon, most of their customers learned about the change and were able to make the transition.
Regardless of this one glitch, Netflix has followed one of the basic rules of logo development that seem to work for many brands: Keep it simple.

Apple
Apple is another brand that started out strong with their logo and has continued to draw an audience to their company by a simple "apple" logo with a bite out of it. Steve Jobs thought of the name "Apple Computers" when he was first considering names for his business so long ago. Later, the company changed the name to simply, "Apple." He told his business partner and friend, Steve Wozniak, that the apple stood for the forbidden fruit in the Garden of Eden and that this idea would carry the brand to great things.
Perhaps he was right. The company is now worth over $605 billion as of 2017, and they lead the app market with almost 2 million apps to date. It's funny now to think of the fact that Steve Jobs was never in it for the money!

Coca-Cola
Coca-Cola didn't start with big flashy signs or images. They didn't start with a million dollar budget. Like many huge corporations, they started in their humble beginnings with a song and a prayer in the back of co-founder and pharmacist, John Pemberton's pharmacy. Pemberton and his co-founder, Frank Robinson decided to mix up some interesting ingredients to see what they could produce.
Once they had perfected their soft drink that is so famous now, it was Robinson who designed the famous Coca-Cola logo for free. Pemberton didn't have to spend a penny on his logo! But it has changed only slightly over the years and the logo that is well-known for the soda giant today is very similar to that original drawing.
People come from miles around to buy a Coca-Cola, and much of the success has been due to the logo and what it stands for in America. It's not even all about the soda. It's about how it symbolizes the heart of America, human values, and kindness.
I bet you didn't know a logo could do all of that, huh?

Fedex
Fedex is another company that has successfully tapped into the power of a logo. Featuring back-to-back lettering in purple and orange colors, they also captured the look of a package that sits atop a dolly that the Fedex employees use to bring in packages, highlighted by an arrow that points to the right.
This symbol of package delivery and fast shipment makes the Fedex logo synonymous with their brand and has helped FedEx to gain a monopoly on fast deliveries. The fact that the last part of their brand logo focuses on "express" doesn't hurt them, either.

Google
Who can forget the Google brand when discussing logos that draw a crowd? Google has the market cornered on this in many different ways. It doesn't hurt that they are the number one search engine and they seem to make the rules of the internet and search in today's tech-based world.

It doesn't hurt that they virtually created the web as we know it because of how they index and crawl pages that are automated and organized so that they are pulled up when someone searches for them within seconds. But Google's logo has been a series of artistic and creative ongoing projects that the company has taken pride in over the years to celebrate various holidays, as well.
For example, today, as we are writing this, Google featured a letter "g" in the middle of their logo that symbolizes a teacher writing on the board and teaching the other letters. They did this in celebration of Teacher Appreciation Day. This sort of unique logo creation has been a way that Google kept their logo and brand on the radar of millions, even if all someone wanted to do was to look up a recipe for soy sauce.
Burger King
Who can't see Burger King's logo without wanting a big thick juicy burger? Why? Because the logo looks like a burger! The website is bk.com which is easy to remember. But the logo says it all. You come to Burger King to have a burger.
Their signature smoked meat recipe is unique, and their logo may lure away people from their chief competitor, McDonald's simply by displaying a logo that more closely resemble their menu than McDonald's has been able to do.
Whatever the case, Burger King is about burgers and their logo, no doubt, has played a big part in drawing people in, whether they are seeing a national TV ad or driving past a Burger King while on vacation.

Logo Design Team
Okay, we fooled you here. We are logodesignteam.com, but we think it's worth a look. Our logo was designed by some of our talented designers, and we think it represents us pretty well. It features a simple design that is followed by the title of our company and a small accent at the end of the title.
Our design represents a company that focuses on our customers' business and helps them to come up with the perfect design for their brand. We prefer not to create a lot of fanfare for ourselves. Instead, we focus on the designs we create for others. You can view some of our best work here. These are some of our animated logos.
We also do static logos and other types of logos. Whatever you want, we can deliver. Just contact us, and we'll get back with you and get to know your brand and create a custom-designed logo for you.
We believe that it's not about our logo. It's about what we create for our customers.
Did our technique work and did it draw you in? See what I mean?
We look forward to visiting with you!