It is a well know fact that fonts for logo design can make or break the design of a logo. An appropriate logo font can boost the impact of your logo and your brand, while the wrong font could drive away your customer and have a disastrous effect on your business.
Let us check out 13 logo designing fonts which are widely used in a variety of industries:
1. Garamond
Claude Garamond and Jean Jannon designed this timeless typeface in the 16th century. Many of the logo design fonts that we see today are iterations of this font.
This serif font is very expressive, and so it can be used in a playful context as well as in a sophisticated manner. No wonder Apple used it in its early days for branding purposes. American Eagle also uses this font for its logo.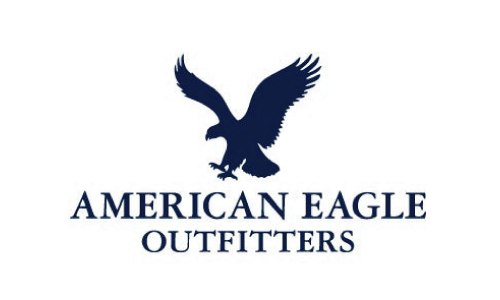 2. Brandon Grotesque
This logo design font is a bit different from other sans-serifs because of its low x-height. This unique feature gives this typeface certain compactness and that is why it is very popular with modern label designs which require stylish packaging. The comedy central logo used this font.
3. Proxima Nova
Proxima Nova font bridges the gap between fonts like Futura and Akzidenz-Grotesk. This typeface creates a perfect balance between classic geometry and modern proportions and is suitable for you if your business is connected with social media or if it has a wide internet presence. It is used by major companies like Spotify and Twitter.
4. Neo Sans
Neo Sans was one of the first logo designing fonts to use sans-serif typefaces with curved corners. By using this technique, the intensity of the font is diminished, and this creates an approachable, friendly vibe that is evident and organized at the same time. This logo font was made famous by Intel.
5. Horizon
This logo design font is mostly used for science fiction based futuristic brands such as the "Star Trek" series. Surprisingly, Horizon font was also used in the film "Star Trek: Into Darkness". This typeface has sharp and unexpected angles, and that is what gives it a space-age look.

6. FF Meta
This font for logos is strongly related to Helvetica. Whereas Helvetica is a bit rigid, FF Meta is curved and fluid. Many people even consider this logo designing font as the "Helvetica of the 90s".
Even though the bends of this typeface are extraordinary, a visual rhythm can be observed when you scan this font with your own eyes. Owing to its similarity to Helvetica, the FF Meta is used in the Herman Miller logo and the Weather Channel logo.
7. Frutiger
Adrian Frutiger designed this multi-purpose logo design font so as to be used for any purpose. It reads well in both small and large applications. Owing to its utilitarian nature, this font has been used on Swiss passports since 1985.
8. Helvetica
In the 70s and 80s, Helvetica was licensed to Xerox, Adobe and Apple and there has been no looking back since then.
Moreover, Helvetica has over the years gained international fame, as shown in the widespread industry-wide usage above! This is because: –
The typeface is straightforward and utilitarian.
There is a quirky touch as well — like the rounded square tail of the "R", the narrow "t" and "f", and the bracketed top flag of the "1".
The plus point of this logo font is that it feels familiar to new customers as well as to seasoned design observers.
9. Univers
The Univers font logo includes a wide array of weights, widths and positions. This typeface can be described as having "visual sensitivity between thick and thin strokes" and at the same time avoiding perfect geometry. The eBay logo designed with this logo font has an international and utilitarian appeal.
10. Futura
Futura is often regarded as the most successful and most used logo design font of the 20th century. This typeface originated in Germany and is reflective of the radical artistic experimentation going around in Germany in 1927.
It is a classic sans-serif with unusual geometric letterforms that emanate an optimistic modernism. Various successful brands, like FedEx and Swissair have used this modern logo font to build strong identities. One can use this font if he/she is choosing a font for the logo design of an international brand with an unconventional personality.
11. Didot
Before Didot became popular as a typeface, it was the name of a very well-known family consisting of French printers, punch cutters and publishers. They designed multiple versions of Didot, one of which was taken up by Giorgio Armani for its logo.
This mature and classy font for logo design is most commonly seen in the world of fashion and works best when used with careful kerning and high contrast colors.
12. Bodoni
The Bodoni logo font originated during a time when logo designers were experimenting with the contrast between thick and thin type logo design fonts. The creator of this iconic font, Giambattista Bodoni, took that experiment to an extreme and created this dramatic font.
Over the years, this logo font has been used for famous brands like Vogue and Calvin Klein and is still considered as a mainstream logo designing font for fashion brands.

13. Verdana
You must have heard of the very popular Verdana font as it is widely used for a variety of purposes. PayPal's logo is based on the Verdana font.
PayPal has rounded the edges of the letters to attain a friendly and less severe appearance. It has also slightly altered the bellies of the "a" to make them a bit squarer and longer. The result looks stylish and retro to us.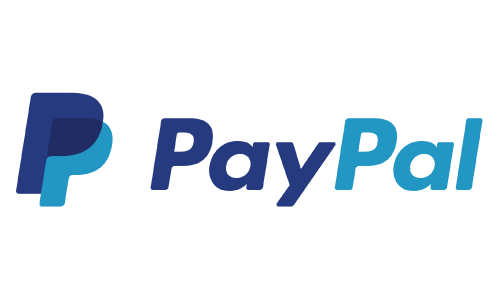 Little differences matter
There are no strict rules to help you determine which font you should select for your logo. Minor modifications can transform a common place font into a recognizable brand logo. The little differences matter the most when it comes to choosing fonts for logo design.
Logo design team has been in this business of designing logos for the past decade and has successfully created more than 1 million logos for some of the biggest brands. Our team consists of 120 logo design experts who are professionally trained and artistically inclined, and they will ensure that all your requirements for creating a perfect logo are satisfied.