What makes a good logo? What is it that makes it capable of "going global" or reaching an international market? These are questions every business manager needs to answer to create a logo that will reflect their brand in the best way. Your logo is crucial because it is often the only asset your target customers see before you ever hear from them or see that they have placed an order from your online store or website. In this blog, explore 11 examples of great logo designs that have significant as well as unique aspects as distinctive brand faces.
But what kind of logos do well in the global market? The best way to decide this is to look at some of the best examples of an international brand that have connected with people all over the world and see what they are doing well.
11 Examples of Great Logo Designs for a Global Market:
Check out the following great logo designs in different global markets and decide for yourself what you think makes them successful. Then read our analysis of what makes them work and consider what you can do to create your successful logo for your brand.
1. Footeo.com Logo (France)
Entente Feignies Aulnoye FC had this logo created to symbolize their famous soccer sports team. It features an attractive blue and green accent with a lion symbol at the top of the design. You can see how they have it displayed prominently on their website. It works in the French market because it symbolizes the French soccer team in a colorful way that attracts their target audience. The shield design adds to the appeal, and it makes it look a bit more official. By placing it on their website, they can draw more attention to the logo.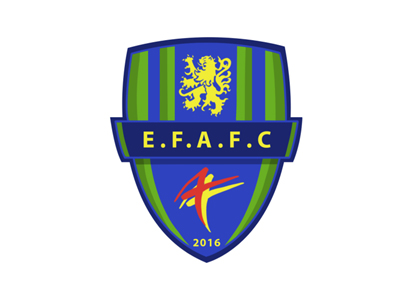 2. Redleaf Resort (Comfort Inn) (Australia)
The Redleaf Resort is located in Australia and features excellent accommodations for Australians and people from all over the world. The attractive red leaf makes this logo stand out and reminds people that it is a resort, which is mentioned in red letters below the logo.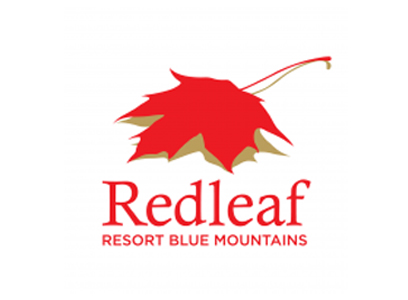 3. Bob Marley (Jamaica)
This logo created for Bob Marley from Adobe Photo Illustrator features a crisp black and white motif that shows the famed singer in his regular cheerful pose. It is a beautiful design and seems to reflect the spirit of Bob Marley in the simplest of designs.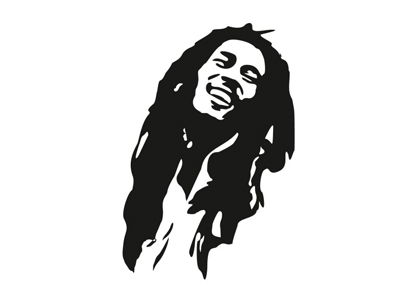 4. Kazan (of Russia)
The Kazan brand of Russia is represented in a mystical and regal way with this excellently-designed logo of a dragon and a crown.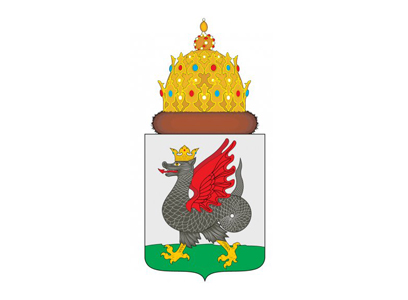 5. Virgin Islands Logo
This logo created for the Football Association of the Virgin Islands features an impressive design of a lady above a large soccer ball and the words, "Virgin Island Football Association" encircling it.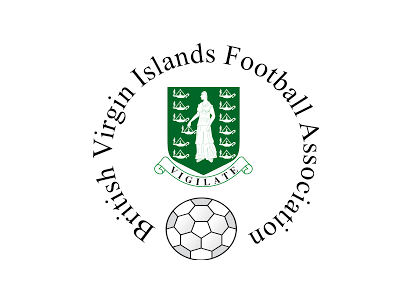 6. Linfield Belfast (Ireland)
This logo celebrating Belfast, Ireland features a large building in the middle of a circular frame and leaflets on the side. It subtly captures the mystique of Ireland and bears the words, "Audaces Fortuna Juvat" on the front of the logo. It means, "Fortune favors the bold."
7. eBay (Global)
Ebay is a brand that needs no introduction and neither does its logo. The eBay brand exists in a multi-national and global market, and people from almost every country in the world do business with them. We included it in this list of best examples of great logo designs in global markets because it is a company that serves the entire planet. Their logo has been changed a few times, as you can see from the link above, but it has always served them well.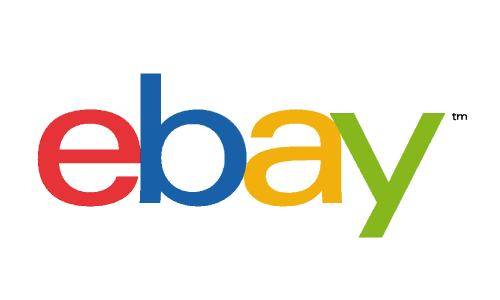 8. Amazon (Global)
Amazon is also a company that is known worldwide and serves a global market. Sellers and buyers from all corners of the globe do business with the Amazon brand, and the company has continued to experience growth year after year. The logo (the brand name with a smile), has served the company well and has improved the image of Amazon's brand in many ways.
9. FedEx
FedEx's logo is well-known in every country of the world. It is one of the primary means of shipping and receiving packages that people order either through the internet or from other sources. They guarantee that your package will be delivered within one business day if you use their overnight delivery service. Their logo features the letters, "FedEx" that also appears to resemble a dolly that FedEx delivery people use to bring large packages to your door.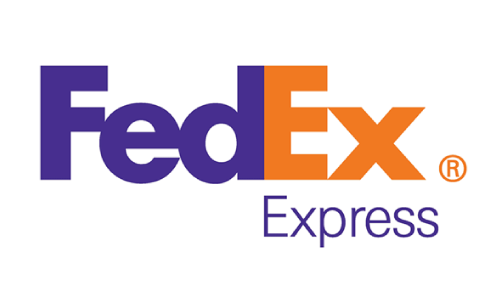 10. Apple Logo
The Apple logo illustrates the simplicity but excellence of the Apple brand. When Steve Jobs first created the idea of "Apple," he wanted to create a brand that would communicate the concept of "the forbidden fruit," something of value that others would envy and want to have for their own. The logo was created by Rob Janoff later when the brand started to rise to global fame. The famous logo featuring a lone apple succeeded the original logo designed by Ron Wayne in 1976 at the beginning of the country's history. The logo followed the ideas built into the Apple II, but it developed the concepts laid out by the Macintosh, as well when Jobs introduced it.
The Apple logo is one of the best examples of a global brand and logo that illustrates the beauty of simplicity while communicating value. As you can see from the history of the logo, it hasn't changed much since 1998 except in color. The lone apple with a bite out of it has served it well.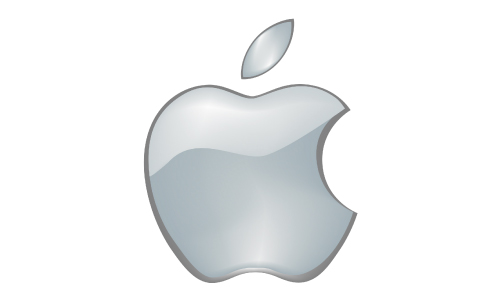 11. IBM Logo
The IBM logo was created in the 1950s when the company hired design consultant Eliot Noyes, an employee of New York's Museum Of Modern Art. He hired Paul Rand, who sketched the brand's logo in 1956.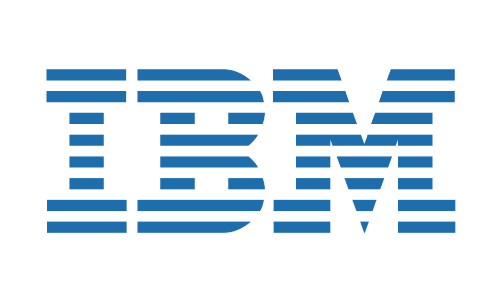 The Common Denominators of Success
It's interesting to look at the common factors that seem to run throughout these brand logos to see what makes them work. They are all unique and represent companies that are in a global market. This means that they are recognized in their first country of origin and on a worldwide scale, to some degree.
While the soccer emblem for Australia or the football logo of The Virgin Islands might not be easily recognizable on every corner of the globe, they all have a potentially global audience. Some of the brands mentioned in this blog post have reached international fame, such as eBay, Apple, and Amazon. Others are sports logos or other types of logos that are most recognized in their country of origin.
But one thing they all seem to have captured is the focus of the brand. Whether they have achieved this with colors, styles, and fonts, or just by creating something that is like no other logo, they have all been able to create a winning logo that gains the attention of their target audience.

How to design a logo when you lack resource?
A majority of companies across all industries lack the creative resource of creating a new logo for their brands. For common instances like these, the best option is to seek the aid of a professional agency.
If you are ready to make your impact on the global markets with great logo designs, check out our online design portfolio to get inspired with some ideas, & call us to get started. Notice the various industries and categories that we have created designs for.
We are logo design professionals, and we have helped hundreds of online business owners find their best face to put forward with unique logo techniques. Remember that your logo will be one of the first things people see when searching for your brand or products. So take some notes of what you'd like us to do and let us know how we can help.
Whether your logo is for the next future multi-million dollar corporation or a small local business, a great logo may be all that is standing between you and success with your brand.
Visit us at logodesignteam.com to get started building your logo and watch your brand soar to the stars.