Recently the graphic designing industry is witnessing a massive transformation in logo designing concept and it's about creating 'Wordless Logos.' Suddenly many world famous brands are revamping their brand symbols and generating brand logos without words.
But, why? What are these wordless or textless logos?
Well, like several brilliant marketing strategies producing wordless logos is a part of de-branding or de-corporatizing – the process of driving customer engagement through a more personal connection.
De-branding is categorized into three types –
Excluding the logo completely
Or
Eliminating the company name from the logo
Or
Removing the brand name from its logo and establishing a local independent business
Take an example of the current Mastercard logo – What do you see?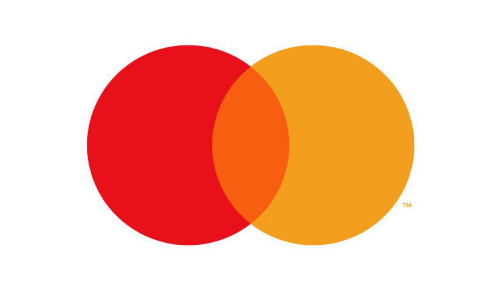 MasterCard unveiled its new logo with subtle tweaks. The company played with its name artistically but kept its overlapping red and yellow balls intact. Eventually, the company has done away with its name entirely and the focus now remains only on the symbol.
Sounds bizarre?
The trouble in the present world is to become visible amidst cut-throat. Countless brands thus struggle for attention and work in order to devise a marketing plan that gives them the necessary visibility. Brands continuously find out ways that can engage consumers with ease.
It's fascinating to know that today, the concept of wordless logos are paving the way for success for most of the brands. The brands opting to eliminate their names from their symbol are undoubtedly a great move. It requires courage and confidence.
Wordless Logos: The Power It Holds and How To Leverage On It
A logo is an essential part of a company; it contributes to the brand identity. It reflects the essence of the brand and tells the target audience what the brand is all about. So it's extremely crucial to design a logo correctly. According to research brand symbols are markedly affected by the psychology of font, color and shape, and that is the reason logo creation is a unique specialty.
It's interesting to note that every single detail of your company logo either intentional or not makes a lasting influence on the target audience. It contributes to creating people's impressions of your company and impact their purchasing decisions. So you need to delve into extensive research before creating your brand symbol. Every industry expert is of the view that while designing a logo you must follow the present trends. Logo trends 2019- producing wordless logos.

Today, you need to understand that advertising has come a long way. Our traditional concept of publicizing and marketing has been experiencing a huge paradigm shift. This transformation will apparently bring a more streamlined approach to design.
People have their own decision; you can't make them do something they don't want to do. Marketers need to realize the consumers' psychology and steer their promotional strategies in the direction of their brands to help meet people's motivations and desires.
Modern designing and economic idea reveals that symbols work better than texts and they allow for more significant impact on the target audience. In addition to that, as logos are visual cues they can reach a broader demographic as there's no language barrier thereby eliminating the need for translation.
What Experts Say?
Jill J. Avery, a senior lecturer at Harvard Business School, puts forth "Nameless logos can evoke more personal and immediate reactions—which is vital in a media environment with plenty of possible distractions and diversions. The use of visual imagery (vs. verbal imagery) in advertising increases consumers' attention and challenges them to interpret and understand the ad's message in a more active manner than words do. This process of interpretation or 'elaboration' produces a higher quantity of mental images and a more personalized understanding of the ad's message."
Mark Ritson "All brands have codes; graphical and symbolic devices that are associated with the company or product. A logo is a code. But a well-run brand has more than just its logo. It might also have a colour. A pattern. An additional motif. These are the things that loyal customers associate with the brand and immediately on encountering them they recognise the brand in question, even when the logo is yet to appear. Coke's curve. Cadbury purple. You get the idea."
Here are some of the examples of brands that have opted for wordless logos. Understand the power it holds and find ways how to leverage on it.
1. Apple Logo 
Apple is one of those companies that boast of featuring textless logos. This world-renowned company has been sporting a wordless brand symbol for decades. Needless to say, it has set a groundbreaking example and has emerged as a champion of minimalist designs. This is an excellent step by the company and naturally, the approach by the company since decades has made it universally recognizable. One of the significant characteristics of Apple's logo is- it's one of the sleekest designs of all.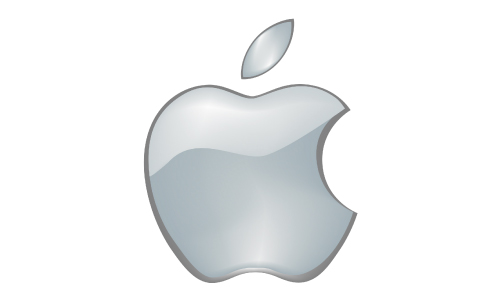 2. Starbucks Logo 
Starbucks is yet another world-conquering company to produce logo without words. The company decided to re-craft its logo around 2011 and reflected diversification in its design. Today, every coffee aficionado all around the world can identify this brand from its green and white mermaid logo.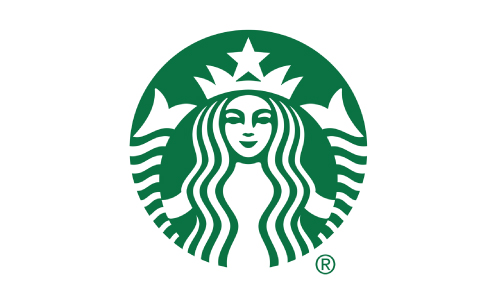 3. McDonald's Logo 
McDonald's dropped its name from its logo and this proved to be a significant step by the company. This well- acclaimed brand incorporated the golden arches design (which was a part of the architecture of the restaurants) into its brand image and earned the desired recognition. Interestingly excluding its name from the logo didn't make any difference into the company's popularity considering this fast-food chain is identified as one of the most favorite places to eat.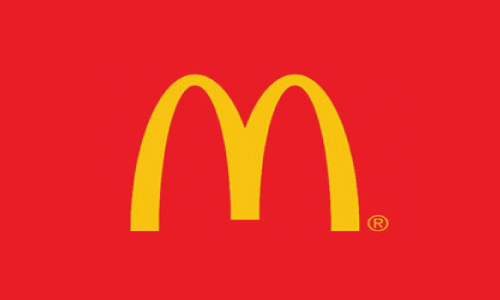 4. Nike Logo
Nike Swoosh is the world's most instantly recognizable textless logos. After Carolyn Davidson created the logo in 1971, the company continued to use italicized all-caps fonts till mid 90. But ultimately only the Swoosh had a huge impact on the world and people could recognize the brand only from the symbol. Hence Nike's Swoosh became an iconic mark and the brand's name became redundant.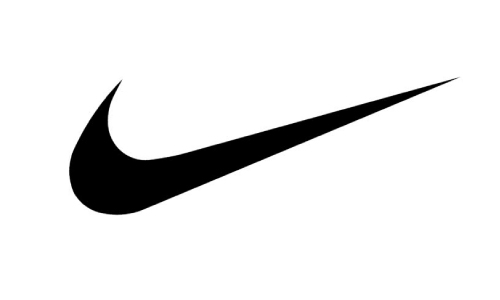 Future of Wordless Logos
What does this mean for brands today? As we have hinted in this blog, a wordless logo is the in thing today and it will continue to appeal the millennial in future as well. Organizations need to connect with their audience on a deeper level and logos without texts will do the wonder.
Whether wordless or not at Logo Design Team you can experience logo designs from the creative heads that are truly a treat to the eye.