There is no escaping the presence of logos because they are all around us. No matter where we look, we will spot a logo to some degree because they have become a part of life as we know it.
College and university students who are taking up a course in design will be asked to come up with concepts. This early training helps them become elite logo designers in the future. One of the professional essay writers from CustomWritings.com writing service has told us about the top 7 logo design concepts for students as well as their benefits and drawbacks.
A business logo communicates a great deal about a business using very little information. This can make creating a great business logo difficult. However, many of the most successful businesses in the world have highly recognizable logos which can allow their products to be advertised without need for the mention of even the company's name. For more help in logo design, consider using this logo maker.
Emblem logos
These logos have been around the longest and are found on things like government agencies, crests, school logos, and stamps. Emblem logos have a symbol or text inside a geometric shape which makes them stand out. This helps differentiate it from other brands because it has a transitional look to it.
They are incredibly detailed and are one of the go-to concepts for many powerful brands. Famous emblem logos people are very familiar with include Stella Artois, comic book superheroes, and some of the most prestigious educational institutions in the world like Havard, Yale, and Oxford universities.
Benefits
The good news is once a person comes up with an amazing emblem logo, it will be instantly recognizable by customers and the chances of a rival stealing the design are slim. The second advantage is these logos are very powerful, and memorable which gives a professional feel to a brand.
Drawbacks
The major drawback of this logo concept is they will not look good when placed on something like a billboard and will not look amazing when one decides to resize them to a smaller resolution.
Pictorial mark logos
These are logos that contain symbolic elements that make people associate with a particular brand. A company like Starbucks, for example, started with an emblem and once it made a name for itself, it changed to a symbol. Many small businesses that have made a name for themselves for years in the market are advised to go with this concept and a good example of a business using this logo is Twitter.
Benefits
The best part about this concept logo is that it allows a business or a person to use images or symbols to represent their logo. Take a company like Apple, for example, the part bit apple is arguably one of the most instantly recognizable logos in the world. The second benefit of this is images are used to describe things that words cannot.
Drawbacks
This is not a good concept for businesses that are making a name for themselves in their respective market.
Logotypes
These are also known as word mark logos and are among the most powerful form of logo design concepts around. Logotypes are simple and consist of the company name with a good font without any emblems, graphics, or symbols. The colors of the font need to embody the brand to make it instantly recognizable.
Benefits
This concept is very impactful even though it is very simplistic. Once a person has the font they are happy with, variations of their logo can be created. The second benefit of this concept is it is perfect for a new business that wants to be recognized very quickly.
Drawbacks
If a company name is long, this type of logo concept is not a good idea. Any person whose business has a long name needs to look at other logos.
Lettermark logo
These logos look amazing, and they consist of the initials of a particular business. To make this logo stand out, one has to ensure that it is as eye-catching as possible. Examples of brands that use this type of logo include NASA (National Aeronautics and Space Administration), Louis Vuitton, and HBO (Home Box Office).
Benefits
Anyone who has a brand name that only has a few words should opt for this one especially if they are interested in something that goes beyond visual symbols.
Drawbacks
This concept can confuse customers if it is used by a business that is new however, the solution is to use the full name of the business underneath the logo. This will make it less confusing to customers.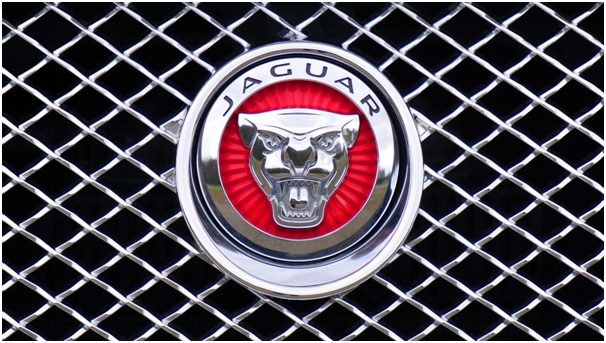 Abstract logos
This logo does not have any letter, not just an image that represents the feeling that a business or person wants their beans to evoke. Adopting this can be risky for a business that is just starting as people might have different interpretations of the abstract, but it is a great way for a business to not be confused with the competition.
The best example of an abstract logo is the Nike swoosh and this is a very powerful brand that people know all over the world. Other abstract logos include AirBnB and Pepsi which people immediately know as soon as they see them.
Benefits
This concept design makes a brand's identity stand out making it recognizable and unique on the market. Using abstract logos makes it easy for one to place advertising campaigns or even put them on things like clothes.
Drawbacks
If a new business is using this logo, it needs to put a lot of effort into making it stand out from rivals. As pointed out before, the answer is to make a logo that conveys feelings.
Mascot logo
This logo design concept can be of a non-human creature with or without human attributes, or simply of an actual human being. These logos are friendly and designed to send a positive vibe to people. A different mascot can be used depending on the message that a business or a person wants to send out to their customers. Mascot logos are very popular with sports teams.
Benefits
These logos are child and family-friendly making them instantly appealing. They help establish a relationship as well as a friendly and fun approach.
Drawbacks
When one has a serious brand, this design concept needs to be avoided because as pointed out above, it promotes friendliness, and fun and is great for a business that caters to families.
Combination logo marks
This is a combination of so many designs and if one is having problems deciding from any of the designs mentioned above, this is the best one to go for. There is a lot of freedom here and one just has to be careful with their wording because they don't want to send out the wrong message.
The reason why many people are fans of this logo is once customers or people recognized it, it can be changed around a bit in the future to just text or even an image. Combination logo marks also have a few benefits and drawbacks
Benefits
As pointed out above, this is the only logo design that is very flexible and can be changed around in the future which gives it an edge over the rest.
Drawbacks
Anyone who is looking for a simplistic logo might find this concept not an option because it has the potential to overload one's visual branding
When it comes to making a logo for a legit brand, the whole process can be fun, interesting, and very creative. It helps a business stand out from the competition by establishing an identity that is unique and centered around its business practices. When one is brainstorming about the design they want to go for, they need to understand the core value of their business and how they want the world to see it. Once a logo is figured out, it is advised to run it through a few people to hear what they have to say. They can help make changes to the design if they notice some flaws in it.