The cost of higher education today is increasing, and this is prompting students, parents, and guardians to weigh the value they will get from an institution of higher learning before they apply for admission or pay fees after they qualify.
As a result, universities and colleges are gearing their energies to create a convincing perception that a student will benefit more in academics and the career world by joining the college. They show the number of alumni who qualified and got high-paying jobs, exciting college life, and good grades. Digital marketing is playing a big role in making this happen and many institutions of learning are using the following strategies.
Use of high-quality online courses
High-quality online courses are becoming major online marketing trends adopted by universities and colleges. Just having online courses is not enough because they must add value to students and be reasonably affordable.
In an era where more students prefer to take online courses, institutions of higher education must meet the demand for online learning through programs that have well-structured online content. To improve acceptability and attract more students to take them, the institutions are creating unique courses that are both interactive and relevant.
Use citations generator for your research work
Students who engage more in research are likely to perform better academically than those who don't love research. The components of an excellent research paper must include an attractive introduction, a body that is rich in content, and a detailed bibliography. You can make writing your references easier by using the IEEE reference generator for bibliography from EduBirdie because it is designed for students. It helps generate citations in the right format and it is an important tool in education.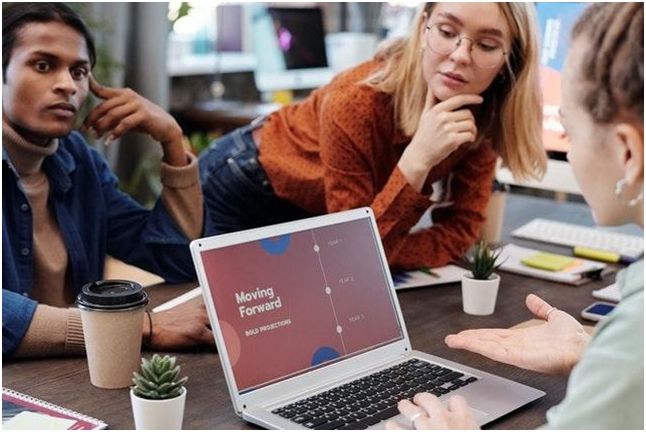 Through social media
Social media is proving to be a big asset for digital marketing and many colleges and universities are exploiting its advantages and effects. The younger generation is particularly an important group because they spend a lot of time on social media.
Since this is the group that forms a greater college population, the institutions create social media marketing groups and target students as members. They also use push ads, influencer marketing, and links to their websites so that social media users can access information about them.
Use of mobile phone optimized ads
Websites are important tools for marketing colleges and universities but recent trends show more people are using their smartphones to access the internet. If institutions of higher education fail to optimize their websites and ads to become mobile phone compliant, they will miss their targets and their advertising efforts might fail. By optimizing their content to become mobile phone friendly, potential students accessing mobile phone content will be able to view the ads and websites.
Using SEO optimized content with backlinks
Today, SEO marketing can be void if it lacks links to important websites. Even if the content ranks high in search engines, it might bear little or no results because the person reading will skim through the content and probably forget about it shortly.
Colleges and universities are creating SEO-optimized content and then strategically include backlinks so that readers can visit their website for further information. This is an effective method that is drawing more applications for admission to colleges.
Using video testimonials for marketing purposes
Text content may not be convincing on a greater level compared to videos. A student who reads text information on the website of a learning institution can have a certain level of conviction. But after they listen to a story in a video from an alumnus or an already enrolled student, they can feel better convinced to take action and apply for admission. Colleges can post videos on social media, YouTube, blogs, or other platforms that will help get more views.
Networking with stakeholders
An institution of higher learning can have a very attractive website but if it lacks content from people with authority, it might not be effective. The institutions can use stakeholders in education like deans, alumni in higher positions in society, and parents whose sons or daughters joined the institution and succeeded. With their content contributions to the website, it makes the site look more relevant and can help attract more applications to the college.
Use of AI in email marketing
For many years, email marketing has remained a choice marketing strategy by many institutions of learning. Due to the large number of emails sent daily, many emails get redirected to spam and they fail to reach their targets.
Artificial intelligence is helping improve email deliverability by generating statistics of people who visited the website and those who searched the internet using specific keywords. As a result, the institutions can create personalized emails, improve on subject lines, and optimize the best timing for sending emails. Eventually, the institutions can benefit from the use of AI and improve email engagement levels while reducing the number of emails that find their way to the spam folder.
Increasing brand awareness to high schoolers
In a digital era where technology is helping create tools to keep people engaged in various activities, learning institutions can tap into technology and reach out to future students. Some of the technologies they can use are educational games, online education tools, e-books, how-to videos, music, and competitions.
Conclusion
When an institution of learning invests time, money, and energy into digital marketing, it becomes easy to track performance and create room for improvement. There are many methods the institutions can use to market themselves and get higher numbers of applications for admission. They can use audience-specific marketing content, mobile phone optimized content, video testimonials, and SEO optimized content with backlinks. These strategies and others can help colleges and universities improve their online course enrollment and they will create confidence for more admissions into the institutions.
Author's Bio:
Michael Stoddard is a corporate trainer and his job is to upskill employees in various fields to boost their performance. He's a part-time academic writing and editing trainer as well and helps students achieve optimum results in writing assignments. His free time is for watching NBA, reading newspapers and networking on social media.