Choosing an ideal brand font for your custom design is great art. In digital media, most companies adopted branding fonts for their designs. The brands use these typefaces in their web designs, mobile apps, brand logo, or even in any internal project.
As a designer, you need to understand the business goal and brand message of your company. You should be experienced enough the hide the business message in your design. The waves of your characters and the mood of symbols should be mixed in a real pro way so that the consumers of your business are inspiredby the design and forget about the marketing strategies of the company.
Most of the branding fonts are so trendy or around for so long that most of the new graphic designers just adopted them without considering their needs or putting their inputs on them. You can dream of choosing the right typeface in the first attempt without thinking of how good are in this field. It's just the feeling that you will get for your next web design project.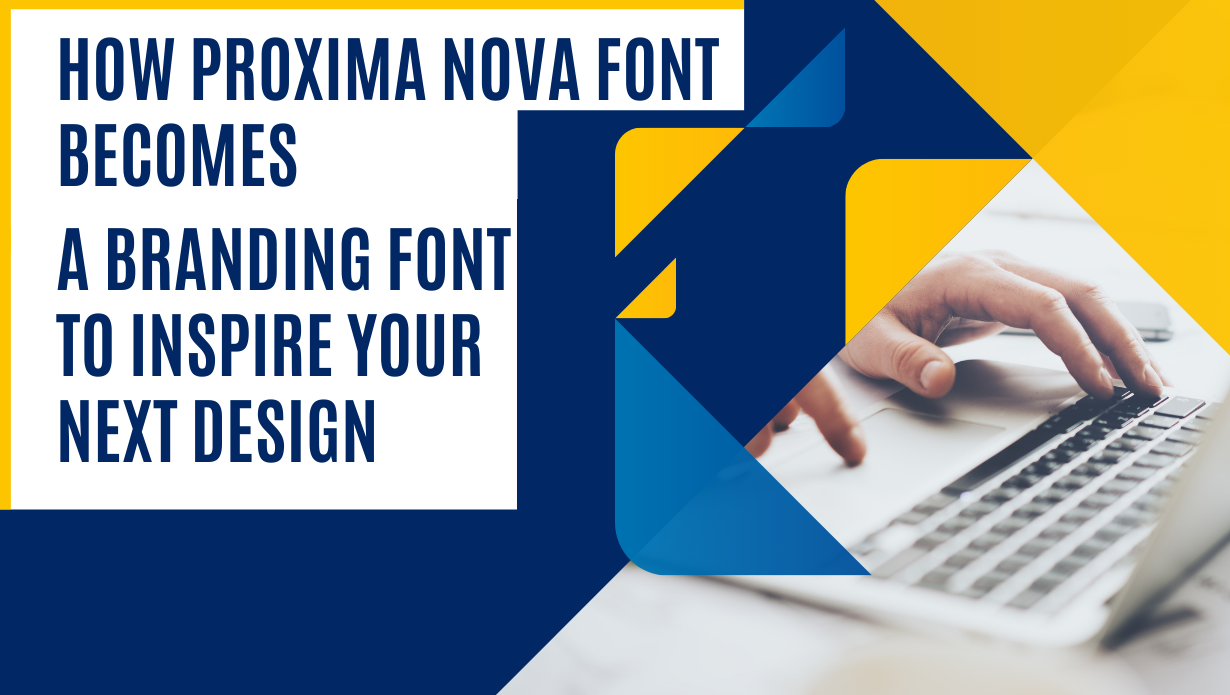 This handy guide will help you to choose the perfect branding font for your business even if you have no design experience.
Types of Brand Fonts & their Personalities
As a designer, you should understand the types of brand fonts and their moods or messages hidden behind them before diving into our focus scenario.
The brand voice and its visions have already been defined by the major business owners. If you understand the sensation of their business message, then you can easily choose the right brand fonts for any brand.
Whether you are looking to design a website for any company or just create a fancy logo design for a brand, you need to customize these graphic designs integrated with the business goals of brands.
Of course, the most traditional fonts types are Serif and Sans Serif fonts. The attitude and personality traits of these typefaces are smooth and clean. But if you are looking for a fancier and more natural handwritten typeface then you can go for Script fonts. This type of font has the freedom to stroke the personality of the brand in style.
Most of the brands are preparing their typefaces and do not focus on branding fonts. The font pairing idea can also work in most cases. But if you need the right typeface that suits the personality of the brand then you need to adopt some of the best practices considered by pro designers for the best outcome.
Choosing the Right Brand Fonts for your Next Design
What exactly is the key that enables you to choose the perfect branding font for your web design project is to build brand awareness in your feel. This will establish the visual hierarchy and exact tone of the brand in your mind.
The initial idea about typefaces is to allow your characters and symbols to speak for your business goal. This natural sensation will come with the passage of time and numerous practices. You may find a huge list of branding fonts with cool and aesthetic appearances but Proxima Nova Font should be ideal for brands that are looking for modern designs.
Mark Simonson initially released Proxima Sans typeface which only come to solve specific typographic problems. Later the more refined and developed version with a more geometric approach speaks itself more and builds a new revolution in this trend.
Brand Fonts Best Practices – 5 Ways to Go
For picking the right branding fonts for your next design, you need to follow a certain set of rules or best practices adopted by pro designers for optimal results. These typefaces will set the mood of the consumer and if we see them on the creative side then these designs will show the brand's goal or its creative side.
Rest assured that you carefully go through these elements and consider these practices of choosing the best branding font in your every design:
1. Use Stylish Fonts as Accents
Handwritten and script typefaces are the best examples of stylish fonts. They provide an artistic and decorative view of any textual data. Most of the designers are used them in body text but this approach is wrong. These typefaces are generated to use in logos and headlines only. You can only use these types of fonts to set the mood of your audience.
It is recommended to use these stylish fonts in small amounts. They can only be implemented on the creative side of your web design.
2. Choose Fonts that have Multiple Weights
The thickness is usually referred to as the weight of the font. It is better to select a typeface that has multiple weights. They can be used in bold, semibold, or regular texts in any content. The font pairing option is another great idea to be implemented here and can be utilized in two different typefaces.
If you accurately use different weights of font then your content will make a text hierarchy. It looks so fantastic for any viewer and the readability factor will improve upto a greater extent.
3. Ensure your Brand Fonts are Legible
The band fonts should always be readable. It represents the personality of your brand and delivers the fundamental message of your business.
If the viewer is struggling to understand or read your textual data then your audience may not notice these aspects. Your content should be so legible that it can be readable with just a single glance from a distance. This will help your brand marketing to attract an audience even from longer distance posters.
4. Create Contrast Between your Fonts
As a web designer, you should only choose two to three typefaces on a single design. The visual hierarchy of more than three designs looks so unpleasant tothe viewer's eye.
You should create a strong contrast between the typefaces you choose for your design. Keep one important thing in mind here there should be no conflict between font types. Try to mix different fonts in respect of their weights to achieve the best contrast plan. For an instant, serif fonts have small corners for each character, and sans serif does not contain any edges. You can combine fonts to create the best contrast in your textual data.
5. Choose Fonts that are Flexible
The headings, subheadings, and textual data are the text objects in any content. These objects should be different in any format of design. For example, if you are going to design any brochure, logo, or even a poster then you need to apply different typefaces for these text objects.
If you pick a typeface that is flexible for all types of designs then you can apply any type of marketing strategy of your business with the help of flexible font.
Branding Fonts Inspire your Next Project
The visual identity of any brand is more than just fonts. The presentations and other types of pictorial materials of your design show the business goal of your brand.
The right brand font will become part of this visual identity. The website design or a brand logo should speak by itself. This representation plays a crucial role while designing the brand identity. The design in any format should match with the nature of the brand and the personality of the characters and symbols of textual data should show off the business message.
Just like the color schemes, logo, or any other scenario in your design, you have to choose the typeface based on branding inspiration. You can consider or even add to it for your next web design project for a better experience.
Our Verdict
While many great typefaces are perfect to perceive brand identity in any business. The brand fonts will become a fragment of any design. The personality traits of these typefaces will show off the business goal for any brand.
The representation of these brand fonts plays a vital role in the visual contents of your design. Proxima Nova Font looks a lot like these visual presentations and provides a clean modern bold sensation in most of the designs. The eye-catching and unique excellence of this typeface can make a big difference in every design.
We have come up with some best practices about brand fonts and elucidated the right mechanism for choosing these typefaces in your next design. Just adopt these practices for your best design experience!!!